THE MODERN MINT BLOG
Welcome to Modern Mint, for home and garden.
We never intended to be a shop. We started as a garden design firm, helping people who felt overwhelmed by their garden learn, season by season, how to make it a beautiful place.
To promote good garden practise we began adding articles to the Modern Mint website. There are now 100's to explore ranging from environmental issues, to practical techniques for growing flowers, to discussing why we sell a particular item at Modern Mint.
To help you explore it we have provided this Start Here page. Just scroll down to find what interests you the most!
Start here for some free stuff – an e-book we curated for the Chelsea Fringe Festival…
Download 'Contemporary Green', a free e-book from Modern Mint
Start here to read some of our most popular garden interviews and essays:
Manifesto for the Modern Gardener
9 Ideas for a Cut Flower Business
The Alternative Guide To What To Do In The Garden This Month
The Charity We Support – Pets as Therapy
Start here for our top products:
Copper Tools for Organic Slug Prevention
Start here to find out where to meet us, or how you to book a talk for your group:
Start here to make sure you stay in touch. We send out news once a month (twice at Christmas) and never sell your email to anyone. It is the best way to be informed about how Modern Mint can help you, and let you know about the unusual home and garden products we have to offer.
So do subscribe using the box below….
Thank you from all of us at Modern Mint!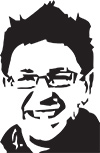 Darren

Chloe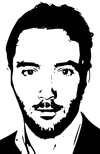 Stefano
March 4 th 2016
Sep21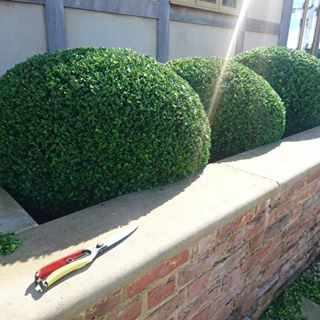 I was asked by the European Boxwood & Topiary Society to help out with answering a common question – How to sharpen your shears? So we spent a fun day making a video, that hopefully will help you make sure you have sharp, shiny blades to do your topiary pruning with. And you can find here more examples of the topiary I make with my sharp blades.
Aug16
You can get a ticket for this new talk I'm giving at the European Boxwood And Topiary Society here – TALK TICKETS It is on the 25th August at 6pm. It should be great fun and I'm very excited to be sharing some recent thoughts about topiary with people – and how it might work in a modern garden.
Jun14
If you have a subscription, you can check out an article about bespoke ideas for your garden in the Telegraph. There are some great crafts people there, so check it out. Click Here To See The Article About my Topiary Work In The Telegraph