THE MODERN MINT BLOG
Welcome to Modern Mint, for home and garden.
We never intended to be a shop. We started as a garden design firm, helping people who felt overwhelmed by their garden learn, season by season, how to make it a beautiful place.
To promote good garden practise we began adding articles to the Modern Mint website. There are now 100's to explore ranging from environmental issues, to practical techniques for growing flowers, to discussing why we sell a particular item at Modern Mint.
To help you explore it we have provided this Start Here page. Just scroll down to find what interests you the most!
Start here for some free stuff – an e-book we curated for the Chelsea Fringe Festival…
Download 'Contemporary Green', a free e-book from Modern Mint
Start here to read some of our most popular garden interviews and essays:
Manifesto for the Modern Gardener
9 Ideas for a Cut Flower Business
The Alternative Guide To What To Do In The Garden This Month
The Charity We Support – Pets as Therapy
Start here for our top products:
Copper Tools for Organic Slug Prevention
Start here to find out where to meet us, or how you to book a talk for your group:
Start here to make sure you stay in touch. We send out news once a month (twice at Christmas) and never sell your email to anyone. It is the best way to be informed about how Modern Mint can help you, and let you know about the unusual home and garden products we have to offer.
So do subscribe using the box below….
Thank you from all of us at Modern Mint!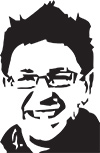 Darren

Chloe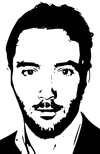 Stefano
March 4 th 2016
Feb10
There seems to be some underhand shenanigans going on here. Bob Flowerdew is threatening to resign. We face losing the UK's cornerstone organic garden. So please take a look at what is going on via the Facebook group…. go on! Go Now! Save Ryton Organic Gardens!
Feb06
Today we will be looking at Garden Design Trends in 2018. Just so you are in the know about what is cool and what is not cool in the 12 months ahead…. For the past like, million years I have shared my thoughts on what the gardening industry tell us the latest trends are going to be. If you are interested, you can see here the garden design trends for 2017. Or take a peek at my favourite of all the posts I have written – Alternative Garden Design Trends. This is my individual take on what the latest garden design …
Feb06
Well now, this is interesting…. UK Plans 50 Million New Trees in Northern Forest Likely? See the pitfalls? We love the idea and wholeheartedly support as much tree planting as possible. But are seriously doubtful that this is more than a sticking plaster solution to England being so vastly 'under-treed'…. or should that be 'overfelled?' Yet whether this idea happens or not, all we ask is that you please make sure you plant as many trees as you can in your garden!