THE MODERN MINT BLOG
Welcome to Modern Mint, for home and garden.
We never intended to be a shop. We started as a garden design firm, helping people who felt overwhelmed by their garden learn, season by season, how to make it a beautiful place.
To promote good garden practise we began adding articles to the Modern Mint website. There are now 100's to explore ranging from environmental issues, to practical techniques for growing flowers, to discussing why we sell a particular item at Modern Mint.
To help you explore it we have provided this Start Here page. Just scroll down to find what interests you the most!
Start here for some free stuff – an e-book we curated for the Chelsea Fringe Festival…
Download 'Contemporary Green', a free e-book from Modern Mint
Start here to read some of our most popular garden interviews and essays:
Manifesto for the Modern Gardener
9 Ideas for a Cut Flower Business
The Alternative Guide To What To Do In The Garden This Month
The Charity We Support – Pets as Therapy
Start here for our top products:
Copper Tools for Organic Slug Prevention
Start here to find out where to meet us, or how you to book a talk for your group:
Start here to make sure you stay in touch. We send out news once a month (twice at Christmas) and never sell your email to anyone. It is the best way to be informed about how Modern Mint can help you, and let you know about the unusual home and garden products we have to offer.
So do subscribe using the box below….
Thank you from all of us at Modern Mint!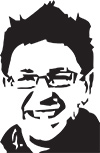 Darren

Chloe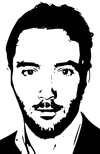 Stefano
March 4 th 2016
Nov19
Fernando Caruncho is a garden designer from Madrid. I am always inspired by his work – his clean lines, 'green architecture', sense of proportion, balance and minimal plant palette. This seems to bring out the atmosphere of the garden, the space, intensifying its… spirit. I have written about him a lot – here, for example… and here. But recently I have discovered a few more interviews with him, so thought I would link to his words as he always has something interesting to say, the opposite of prosaic. This first interview from the Society of Garden Designers will give you …
Nov11
In 2021 I will be offering 5 talks – so if you are a Garden Club, Horticultural Society, WI, Probus group or club of some kind who needs a speaker, click on the link below to read a short document with all the details! Talks Information 2021 inc Zoom Darren Lerigo, Modern Mint There is an FAQ's section included in the download, but if you have another question that needs answering then please do get in touch with me and ask it. I'm happy to help! Contact Me About A Talk For Your Group
Nov10
Charlotte Molesworth, my topiary mentor, and I are running our popular topiary workshop again in 2021. You can email me for details – or go here for information, your ticket and to find out about dates. Book A Spot On A Topiary Workshop, September 2021