THE MODERN MINT BLOG
End of May – so it must be time for Chelsea? Chelsea Fringe that is….
What is the Chelsea Fringe?
The Chelsea Fringe is a flower festival that coincides with the Chelsea Flower Show. It is the anarchic, fun, breaks all the boundaries 'big' little sister of the main Chelsea event – we say 'big' little sister because in some ways, though currently less well-known, it encourages more access to gardening for more people.
We love it, and it suits us here at Modern Mint – which is why we took part last year, with an online project which you can devour here, called 'You Should Have Seen It Last Week…'
This year, 2015, we thought we should go one bigger and one better – get more people involved, be bolder, do something that really will last a long time – so we have created an ebook, free to read, download and share, filled with 100 word manifestos from gardeners around the country who shared with us why they garden.
It turned out fab, a fantastic glimpse into the minds of those who work the soil all over the UK. We are so grateful to all the people who took part, and to all the people who have read and shared the book (incidentally, the book supports the charity RBST. You should too!)
Please do support the Chelsea Fringe and please do go right on ahead and read our book for the Chelsea Fringe Festival – 'Contemporary Green' – we promise it will make you laugh, make you wonder, make you think.
Have a great weekend of gardening folks!
May 29 th 2015
Feb22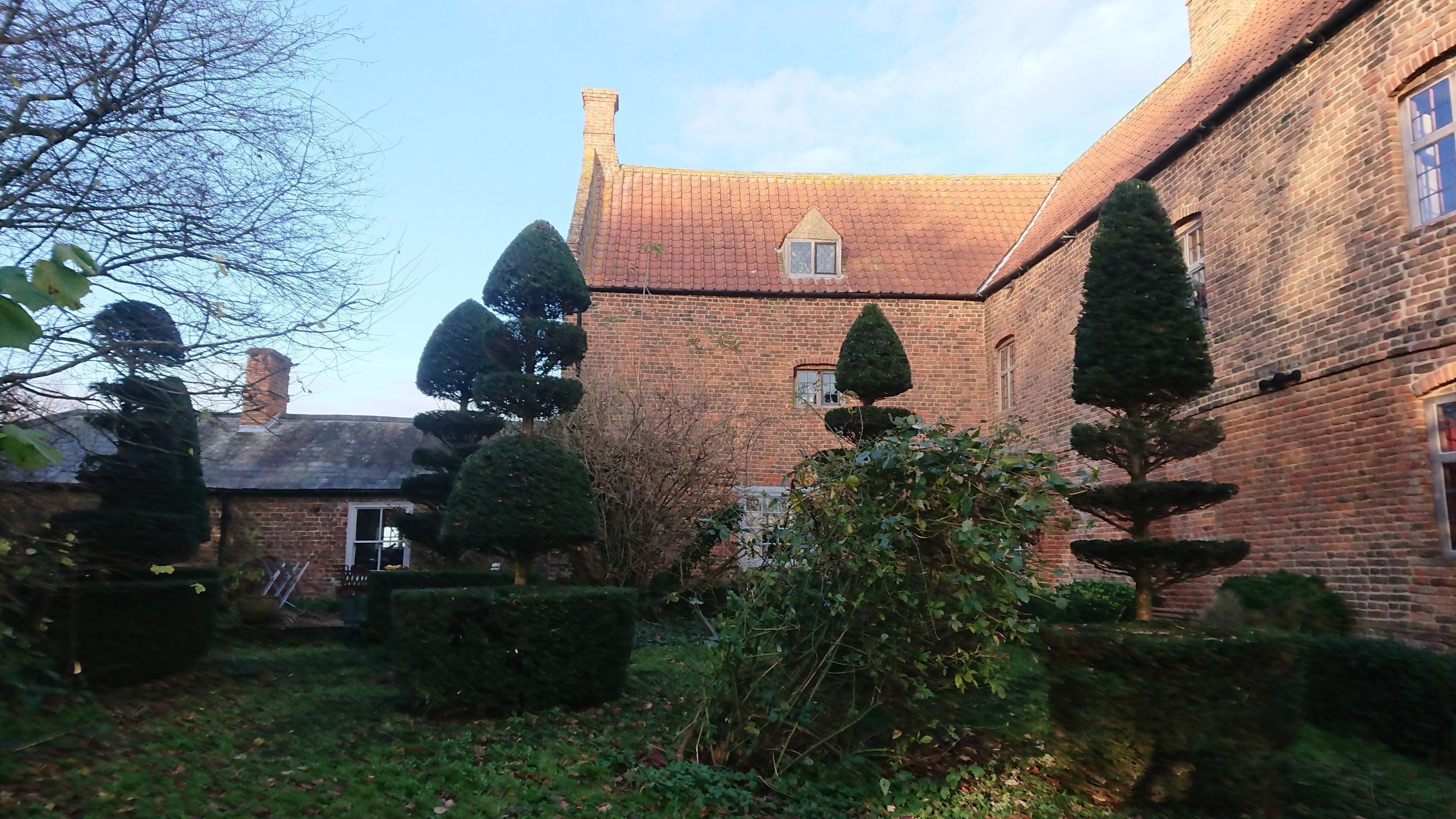 Guanock House needs a trainee topiary artist! Some of you may know it as the first home and garden of designer Arne Maynard, but is now owned and maintained by Michael Coleman and his wife Michelle. They offer meditation workshops and retreats there and it is as beautiful a house and garden as you could wish to visit. They called me in last Autumn to help shape up some of the topiary as it was all getting out of hand, but what it really needs is someone with a steady hand and lots of patience to take over the clipping …
Feb09
Here are some photos of work I have been doing at the garden of Charlotte Molesworth in Kent. Snow and ice brings out the depth of the different planes and angles carved into the boxwood. A garden has to look beautiful in winter – and topiary (green architecture)  helps do that! For more topiary pictures, click here.
Feb01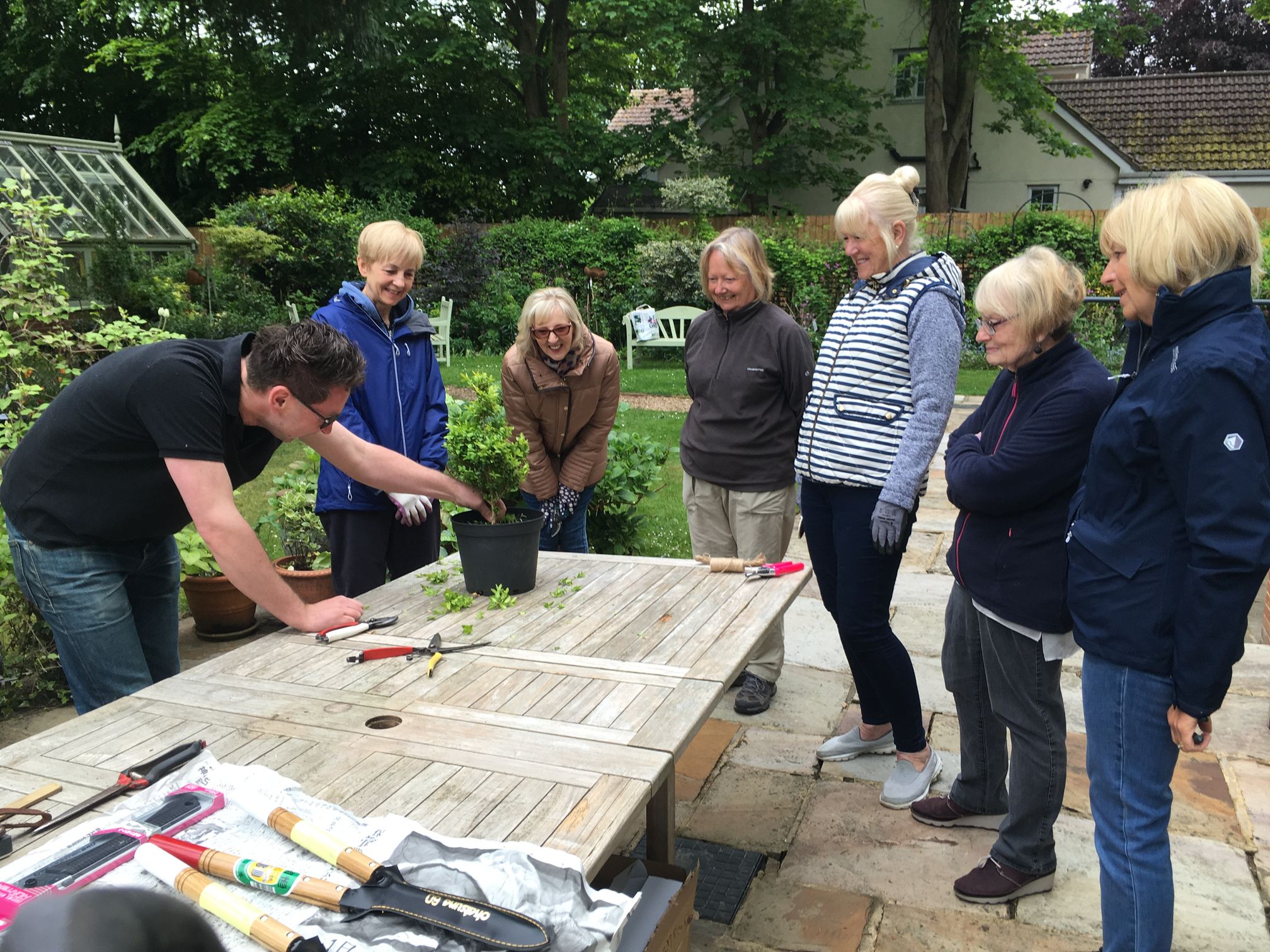 I am an experienced teacher of topiary and pruning, running workshops in the topiary garden of Charlotte Molesworth in Kent, as well as for The English Gardening School and The European Boxwood And Topiary Society. So if you are a keen gardener, a garden club, a group of friends who want to know more or even an absolute beginner who has been bitten by the gardening bug, then do contact me about what you might like to learn. What a laugh we are having in this workshop session I ran for a group of friends in Essex… Many people employ …