THE MODERN MINT BLOG
Why Write A Manifesto For The Modern Gardener?
A manifesto? For the gardener or garden owner working today?
The modern world looks the way it does for a reason – it is shaped by humans for the resources they need, to provide us with the lives we have.
To get people discovering how the materials they wear, the foods they eat and the furniture they sit on all comes via the landscape is so important that I suggest gardening must be compulsory for everyone at school.
Absolutely everyone.
Planting the seeds of passion for gardening and plants, upscaling the knowledge of the inexperienced and firing the imaginations of those already in love with the land will help us liberate the world from consuming so many finite resources.
A realisation that we are all connected, that what we do one day will have consequences the next and the capability of gardening to teach us this truth may also help people learn to value thoughtfulness and empathy above aggression and domination.
This new attitude may even lead to thoughts of equality right across the board.
This is revolution talk, and so we were inspired to write a Manifesto for the Modern Gardener.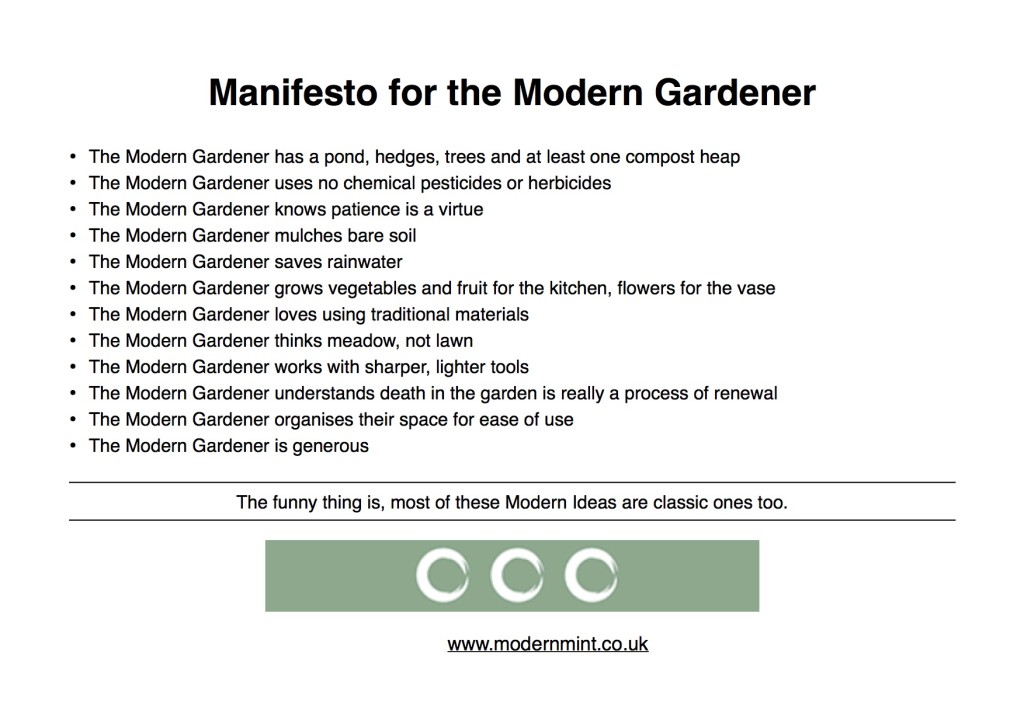 Do you know what amazing act happened right after we published this? That we got a number of replies from people who wanted to capture their own thoughts on what it is to be a Modern Gaardener, who wanted to share a manifesto for how we treat the world.
Amazing.
Introducing More Manifestos For The Modern Gardener
Here is the flower grower and florist Carole Patilla's manifesto for the Modern Gardener: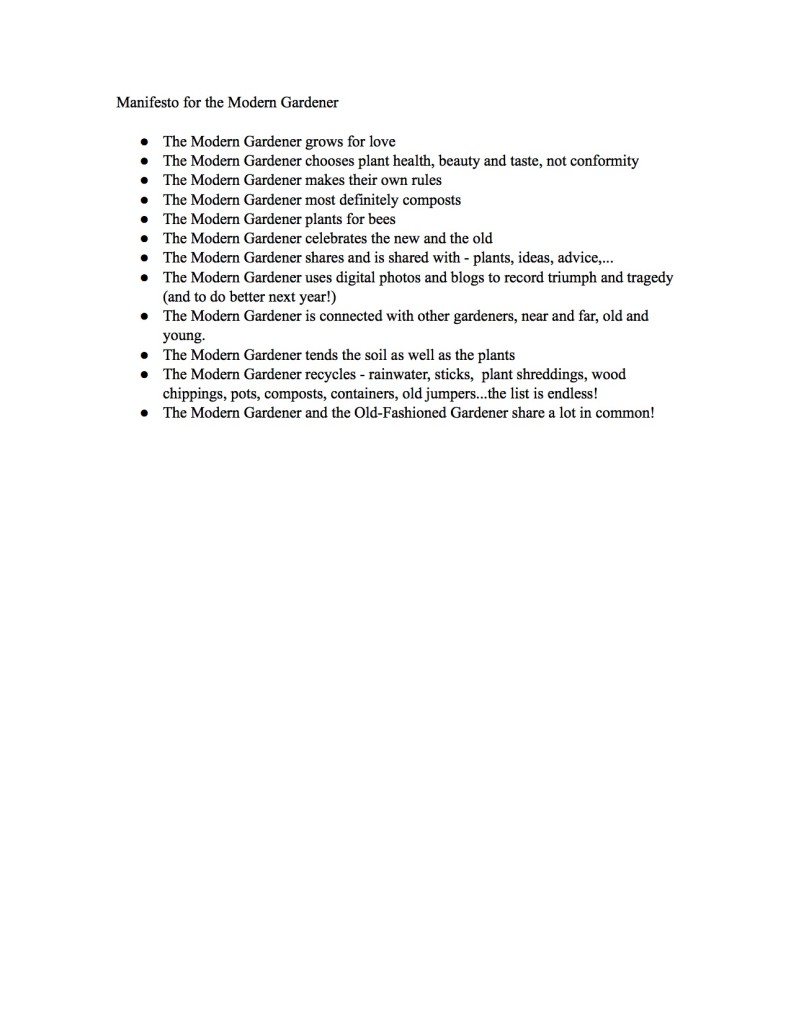 And Here Is Another Manifesto (Or Four!)
'The Modern Gardener uses their spending power wisely to help turn the #gardening industry a deeper shade of green…' https://t.co/B26qqEVqpp

— John Walker (@earthFgardener) October 21, 2015
@ModernMintLtd @seed_ball @earthFgardener Uses peat free compost. — Philippa Burrough (@UltingWick) October 21, 2015
@ModernMintLtd @TuckshopFlowers @Bluehenbins @suffolkseasons @LGSpace The Modern Gardener recycles, upcycles and cycles

— Alexandra Campbell (@midsizegarden) October 21, 2015
@ModernMintLtd @seed_ball @earthFgardener 'The Modern Gardener takes time to understand #nature so they can work in harmony alongside.' — Judith Conroy (@JCGardener) October 23, 2015
@ModernMintLtd @LGSpace @midsizegarden @TuckshopFlowers @suffolkseasons This modern gardener looks to the past as she plans for the future

— Sheila Hume (@Bluehenbins) October 27, 2015
@ModernMintLtd @TuckshopFlowers @Bluehenbins @suffolkseasons @midsizegarden The Modern Gardener benefits people, wildlife & our environment

— Little Green Space (@LGSpace) October 22, 2015
Before John Walker, the earth-friendly gardener, followed up his first thoughts with this…
@ModernMintLtd 'The Modern Gardener is constantly on the lookout for #gardening companies that allow ethics to inform & guide what they do.' — John Walker (@earthFgardener) October 22, 2015
@earthFgardener @ModernMintLtd I think this one might need to feature very near the top of the list.

— Judith Conroy (@JCGardener) October 22, 2015
It was fascinating to hear all these voices speak up about gardening, about what modern gardening could  and should be.
Would Your Manifesto For The Modern Gardener Be Organic Focussed?
The joy for us is in the fact they are so organic-centric – their is a strong message here about gardening, that organic is best practise and the cultural norm for 2015. (It was the cultural norm not that long ago either, before 1940, to be fair…)
We are so pleased about the response we received to our manifesto – it shows the community of gardeners out there in the UK who are using their wits and smarts and voices to let people know about the world and how gardening relates so very heavily to it – our gardens and landscapes are, after all, the places we get the materials we are wearing, the food on our plates and the furniture in our homes.
Do you have a manifesto on Modern Gardening for me?
Or are you more a modern topiary maker?
Or do you just like to plant trees?
October 26 th 2015
Mar24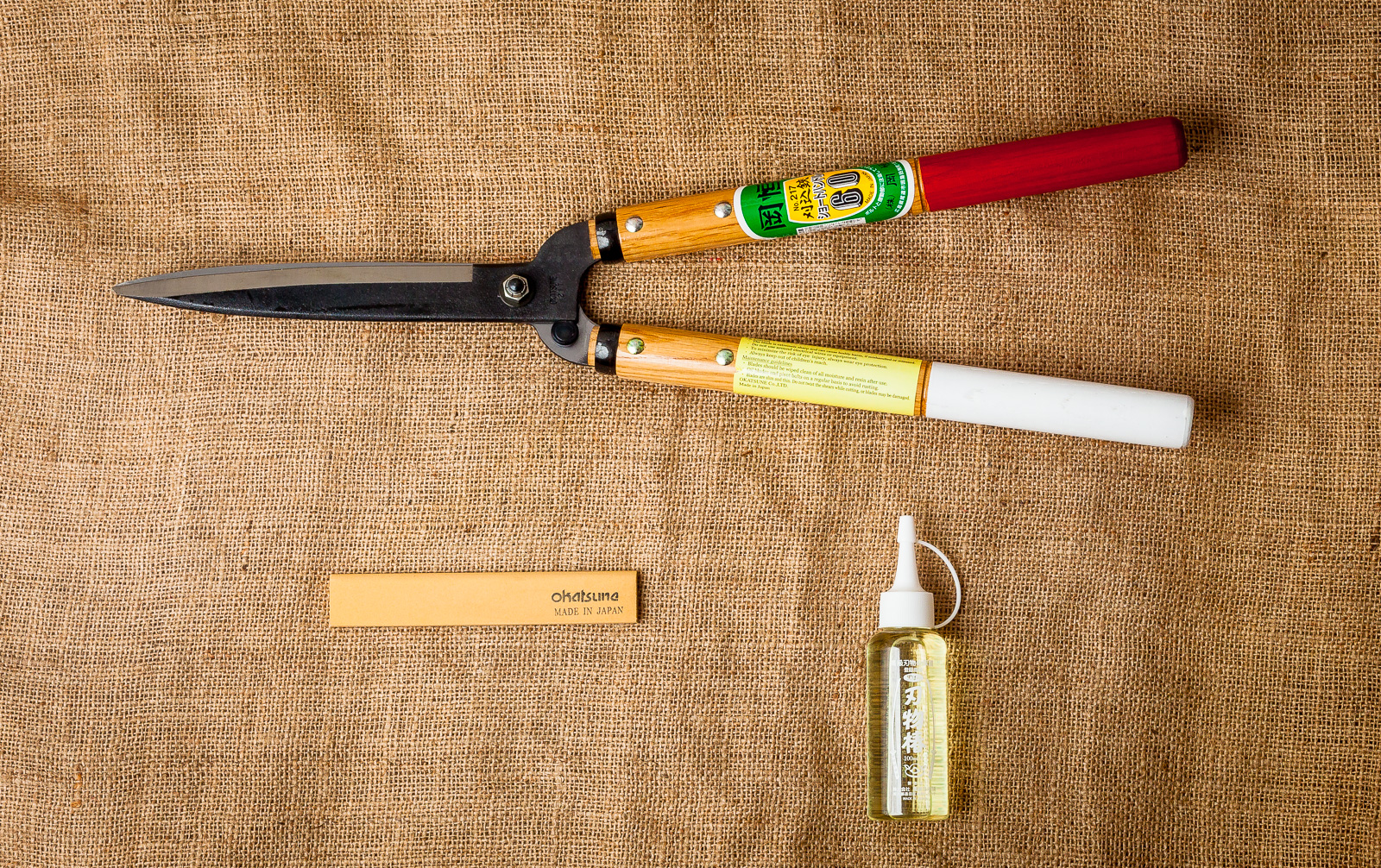 Shears or power tools? What is best to use? The Joy Of Shears I love my Okatsune shears, the beautifully balanced red and white handled pruning shears from Japan. They do everything you need, whether giving a little extra detail to a topiary piece or bashing their way through a hawthorn or beech hedge that boundaries a garden. Another pair of shears you may wish for, that are far sharper than any power tool ever needs to be, is this Tobisho made pair of curved, steel blades… They are basically two samurai swords bolted together. So sharp they could cut …
Mar21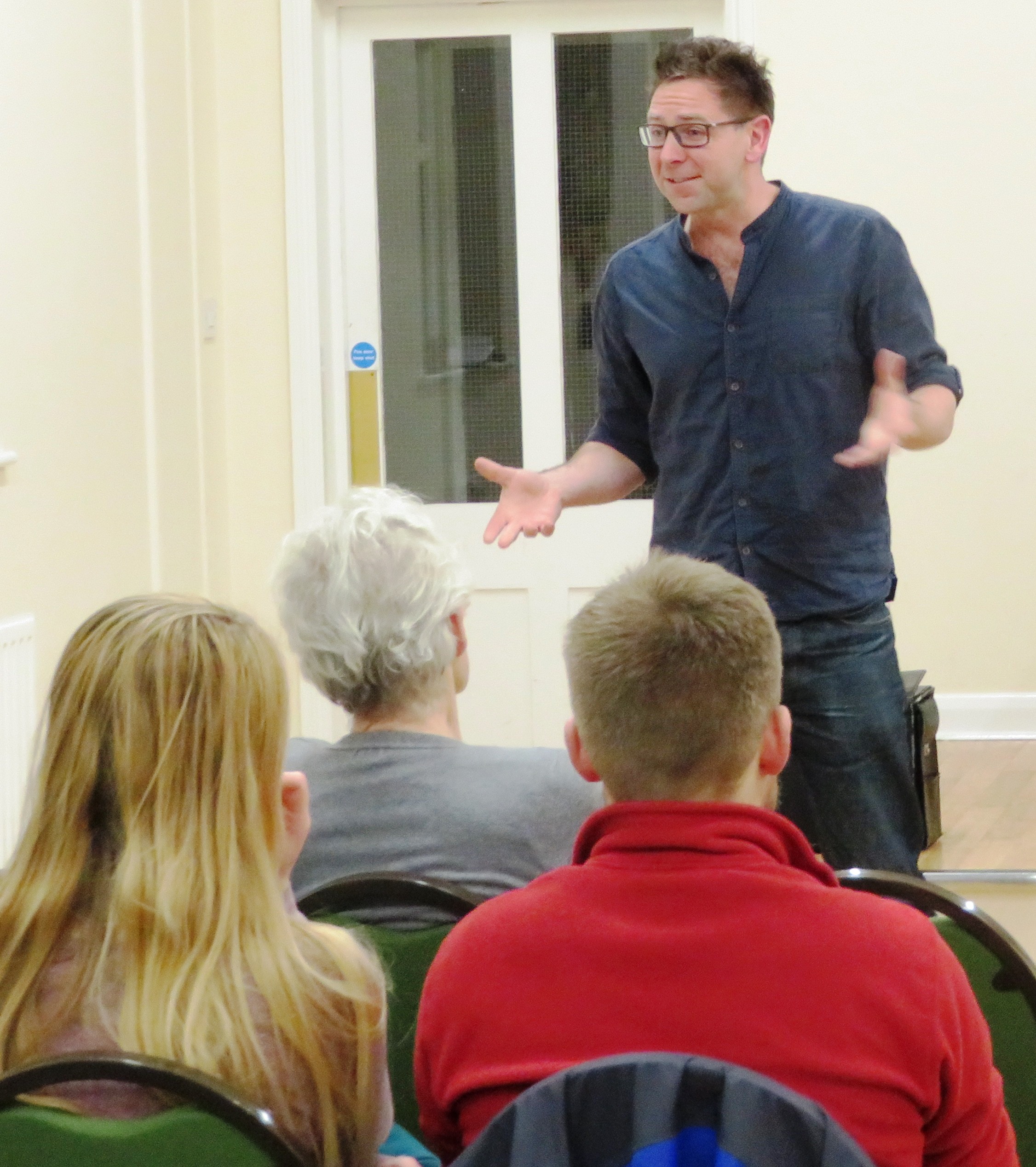 A potted history of my small business, inspired by the wonderful bite size blog posts of how Charles Boyle has run CB Editions, so I thought I would do something similar for Modern Mint. Well, with Coronoavirus hitting I have the time to get all nostalgic…. Moved to Essex from Hampshire, going from a list of relentlessly busy garden maintenance jobs in huge gardens whilst spending evenings and weekends doing project planting and lawn care work to… nothing. Went to Japan for two weeks, a gift to myself for making the move away from a job where I was such a …
Mar20
My Tobisho Topiary Shears are up for sale! Browse Here If you are a tool nerd, or a boxwood geek or just a fan of beautiful, handmade items then these are for you! I am refreshing my tool bag and, as these wonderful shears are so rare, thought I would offer to someone with a lust for this kind of thing. Check them out – Tobisho Topiary Shears.