THE MODERN MINT BLOG
Topiary design is something I think about a lot. Well I would, what with being a topiary artist who makes and maintains topiary, hedges and shrubs throughout the year.
Topiary Design
I am still searching for a way to share with you why I prune certain plants a certain way. The easiest answer for me to give is –
"because pruning it that way is what it needs. That is just what the plant told me to do."
But let's face it, that is of no use to you.
Firstly because it gives you nothing specific or tangible to start designing your topiary from, secondly because I sound like a wally (you are saying the plant talks to you? what!?!?) and no-one listens properly to an idiot.
If you are uncomfortable with pruning and shaping, unsure about what you want to make, not quite clear in your understanding of how the plants grow or what they can become… then pruning becomes a pain point and something to panic about.
When really, pruning is fun!
Fun… and in some cases completely insane.
So I hope below I can share with you, gently, a few ideas to think about that might be useful to you in your garden.
Certainly when in your garden with a pair of shears in your hand!
When I Think About Topiary Design, I Think About…
Topiary design works on three levels for me.
The first thing you should master is the basics – learning to clip balls and cones.
Why these two shapes? Because they are the easiest to do by eye, needing time and patience to make them look well-clipped and sharp rather than any great skill. These shapes are also a template for more difficult and interesting shapes, as cones can become spirals and balls can become 'nubbons' or 'twmps'.
Level two of topiary design, in my eyes, is less about the practical clipping of shapes and more about how they are used in the garden.
Context.
Does the piece of topiary act as a way marker, through to a new space?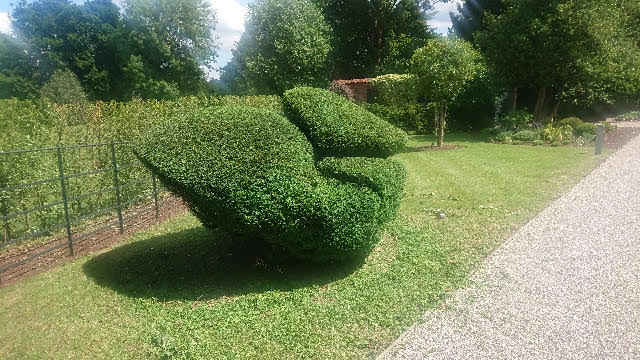 Is the topiary tall and slim, drawing the eye to the sky?
Will it reflect the sunlight? Our weak British sunlight is no match for the power of a Mediterranean sunbeam, but its softness can be harnessed to light a leaf, or shimmer through a well-thinned plant. Take note of where light hits in your garden, where it doesn't, and see how you can use it to greater affect.
Does it seem in scale to the rest of the garden?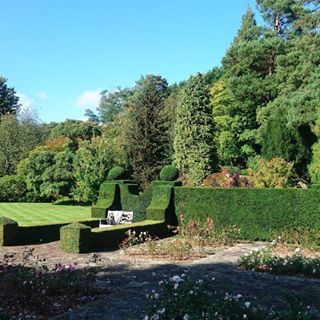 Too big and the effect is overpowering, a weighty, lifeless block of green that has no connection to the rest of the garden. Too small and it is lost, a pointless accessory.
The plants in your garden are an orchestra, you are the composer. You must know the 'tinta' of each plant the way a great composer will understand the colour and form that each instrument at her disposal can give to the music.
Once this is embedded in your psyche, your job is to add them to your garden so they work together. Three dark evergreen yew blobs will benefit from being placed near a mushroom of warm, deciduous beech leaf.
Contrast is how to design with topiary.
Contrast that is always in context to what is around it.
So What Is The Final Level of Topiary Design You Are Banging On About?
The last level is the hardest, yet the simplest.
It is designing topiary based on your sense of humour.
That's it.
It is about completely and absolutely being yourself when you clip, catching a flow and a desire that shares you at your best, your most fun, you with your lightest touch…. all translated through your arms, your hands and into your shears…
It is about you making something that, when you step back, can only have been made by you, the plant you chose to prune, and in that moment.
I do realise it has all gone a bit spiritual here. Or just plain daft.
Stick to your balls and cones. That is the best way to start your topiary design work.
Then think about the questions I asked in stage two of topiary design. See what answers you can come up with in your garden.
Then… take a look at step three. The development and use of your instinct, your sense of humour, your own personality.
Allow this thought to percolate around in your subconscious.
Because who knows – it may make sense in a way you can't understand, and leave you making some beautiful topiary designs you never thought possible.
Good luck!
March 19 th 2020
Mar24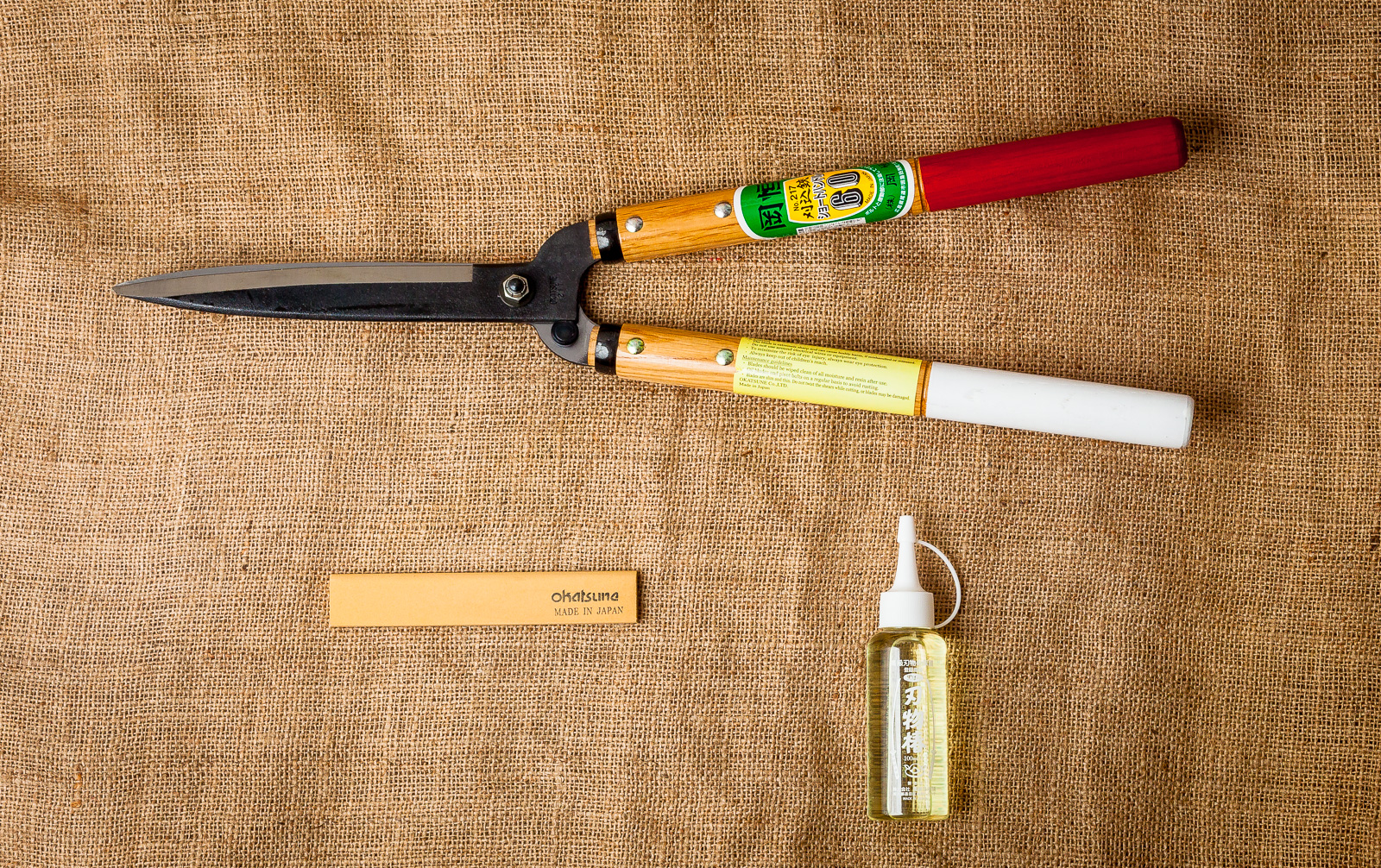 Shears or power tools? What is best to use? The Joy Of Shears I love my Okatsune shears, the beautifully balanced red and white handled pruning shears from Japan. They do everything you need, whether giving a little extra detail to a topiary piece or bashing their way through a hawthorn or beech hedge that boundaries a garden. Another pair of shears you may wish for, that are far sharper than any power tool ever needs to be, is this Tobisho made pair of curved, steel blades… They are basically two samurai swords bolted together. So sharp they could cut …
Mar21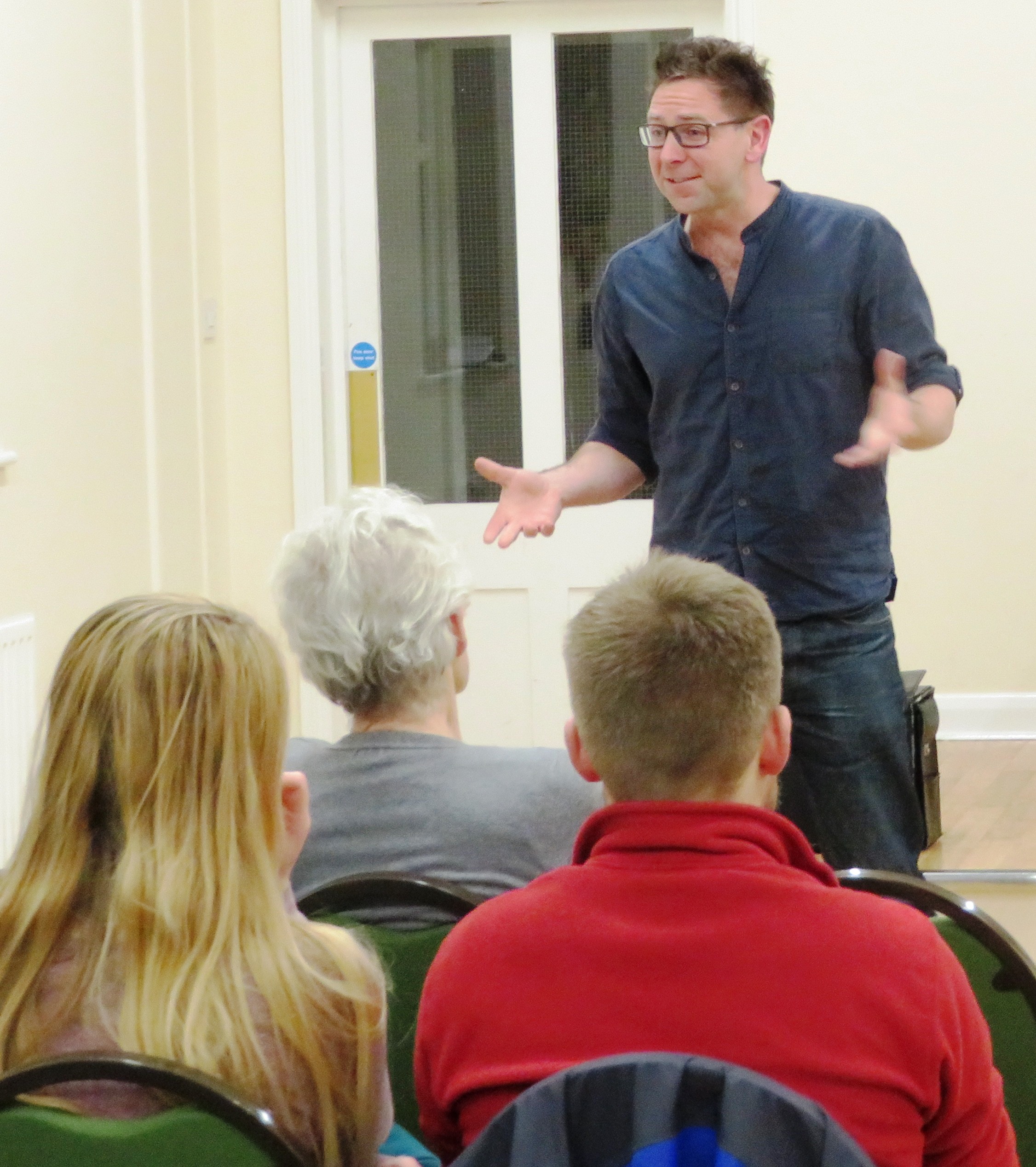 A potted history of my small business, inspired by the wonderful bite size blog posts of how Charles Boyle has run CB Editions, so I thought I would do something similar for Modern Mint. Well, with Coronoavirus hitting I have the time to get all nostalgic…. Moved to Essex from Hampshire, going from a list of relentlessly busy garden maintenance jobs in huge gardens whilst spending evenings and weekends doing project planting and lawn care work to… nothing. Went to Japan for two weeks, a gift to myself for making the move away from a job where I was such a …
Mar20
My Tobisho Topiary Shears are up for sale! Browse Here If you are a tool nerd, or a boxwood geek or just a fan of beautiful, handmade items then these are for you! I am refreshing my tool bag and, as these wonderful shears are so rare, thought I would offer to someone with a lust for this kind of thing. Check them out – Tobisho Topiary Shears.