THE MODERN MINT BLOG
Some recent work over the last year or so, clipping boxwood and holly hedges, yew topiary on top and fun, organic shapes.
Contact me if you need some topiary clipping and we can chat about the possibilities.
Alternatively you can see much better photos of my work here in the Guardian.
Darren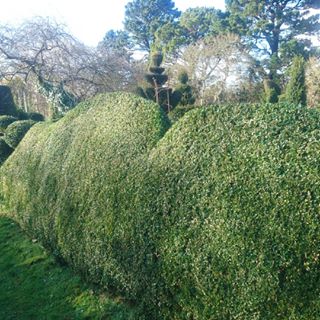 Contact Me For Help With Your Topiary Or Pruning
Or see a few more photos here.
September 27 th 2019
Jan12
When do you prune? Below are a few pointers on when you need to think about your topiary and hedges this year, so you can make sure you clip at the best time and not waste any effort doing work you don't need to do… January & February Roses, fruit trees and wisteria is where the focus lies. Yes, it is cold and the work can be unpleasant because you are often stood on a ladder with your secateurs, barely moving enough to warm the body, but get these jobs done well, with care, and you can enjoy the fruits …