THE MODERN MINT BLOG
Some recent work over the last year or so, clipping boxwood and holly hedges, yew topiary on top and fun, organic shapes.
Contact me if you need some topiary clipping and we can chat about the possibilities.
Darren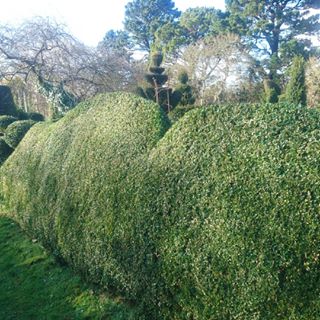 September 27 th 2019
Nov28
In 2020 I will be offering 5 talks – so if you are a Garden Club, Horticultural Society, WI, Probus group or club of some kind who needs a speaker, click on the link below to learn more! Talks Information 2020 Darren Lerigo, Modern Mint There is an FAQ's section included in the download, but if you have another question that needs answering then please do get in touch with me and ask it. I'm happy to help!
Nov13
I am running a topiary workshop in 2020 with the wonderful topiary artist Charlotte Molesworth at her spectacular topiary garden in Kent. This is a topiary workshop where you will learn to clip, so be prepared to do some cutting. We start with a tour of the garden, which Charlotte and her husband Donald have been cultivating for 34 years. It is organic, full of wildlife and has the most extraordinary pruned shapes made from yew and boxwood. You can see more photos of the garden in an article in the Guardian here: Topiary Garden In Kent What Else Will …
Oct09
On Monday night I gave a talk to the Hardy Plant Society Middlesex. Below are a few links for further information based on some of the ideas discussed in the talk: Real Seeds – a fantastic supplier of fruit and vegetable seeds for growers. Boxwood Caterpillar Advice – from the European Boxwood & Topiary Society. I will also write a little companion piece this winter with more information and some topiary techniques, so watch out for that on this website. Boxwood Lure & Nematodes – my preferred option for dealing with the caterpillar. Discount code for 10% off is EBTSBOX29GBZ …