THE MODERN MINT BLOG
Want to know the best plants to use for topiary? Here is the common palette, and included are a few trees that love to be pollarded, or espaliered, or can take being cut to the ground or have their leaves stripped from the stem…
… not all of these plants will give you the classic topiary forms, but they may be worth experimenting on and discovering how they can be pruned and what impression they leave you with when they are!
Box
Yew
Holm Oak
Holly
Azalea
Ilex crenata
Bay
Thuja
Hebe
Portugese laurel
Pines (including Scots pine)
Robinia
Olive
Osmanthus
Fig
Lime
Privet
Rosemary
Eleagnus x ebbingei
Eucalyptus
Hazel
Willow
Plane
Myrtus apiculata
Alder
Cornus
Gingko
Pittosporum
Rhamnus
Beech
Hornbeam
Berberis
Lonicera
Phillyrea
Pyracantha
Photinia
Cupressus
Chestnut
Pyrus
Ash
Rhododendron
Podocarpus
Cinnamomum
Juniper
Aucuba
Acer
Hawthorn
Viburnum
Prunus – lots of fruit trees take to being espaliered!
Elder
Buddleia
Conifer
Laurel
Abies
Cedar
Chaemycyparis
Oak
Pieris
Camellia
Cryptomeiria
Choisya
Tree ferns
Bananas
Bamboos
Yuccas
Lyonothamnus
Magnolia
Oleander
Euonymous
Choisya
Palms
What to clip with?
Okatsune hedge shears…
We hope you can add to the topiary palette with your own experiments – happy clipping!
February 1 st 2015
Mar24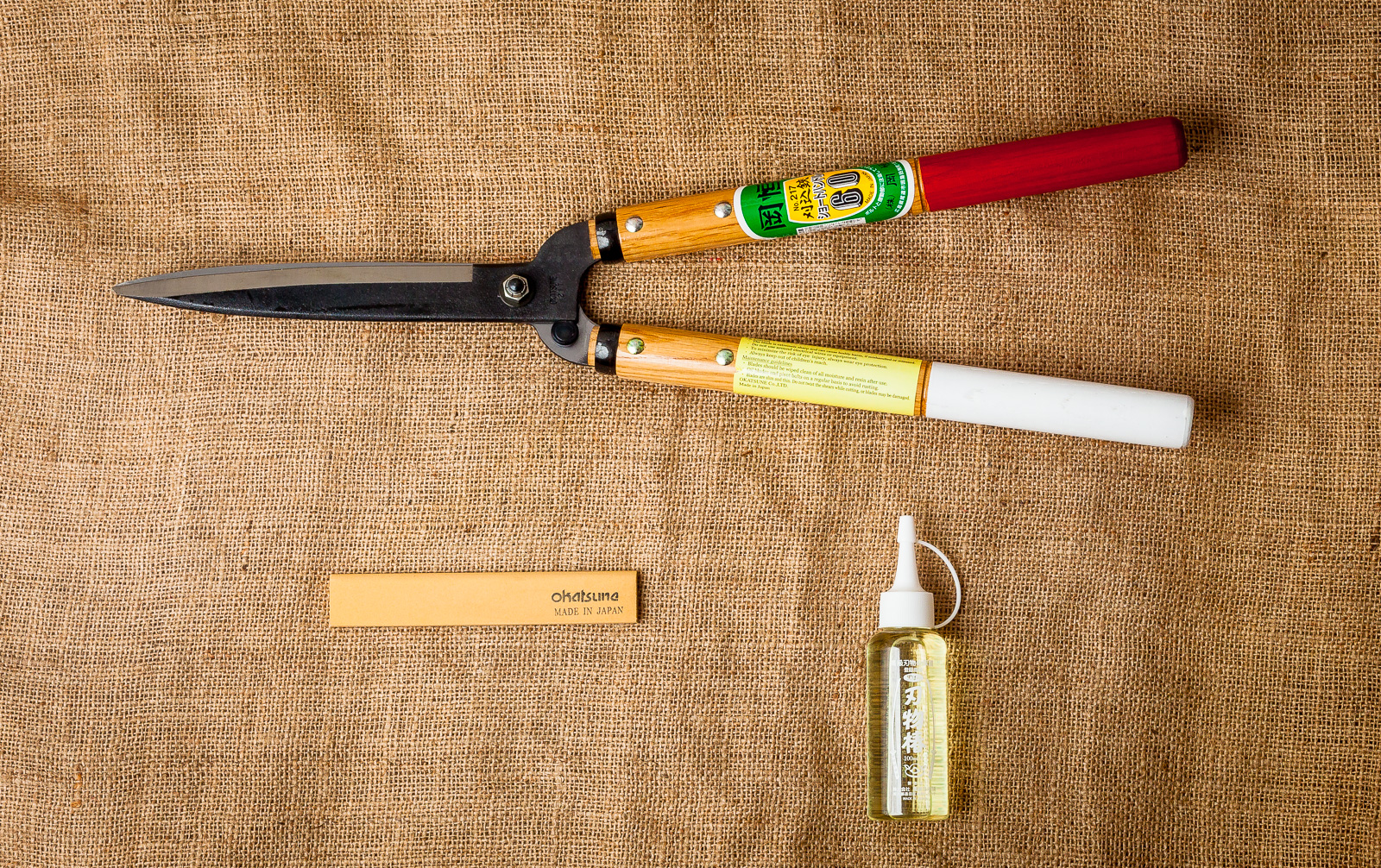 Shears or power tools? What is best to use? The Joy Of Shears I love my Okatsune shears, the beautifully balanced red and white handled pruning shears from Japan. They do everything you need, whether giving a little extra detail to a topiary piece or bashing their way through a hawthorn or beech hedge that boundaries a garden. Another pair of shears you may wish for, that are far sharper than any power tool ever needs to be, is this Tobisho made pair of curved, steel blades… They are basically two samurai swords bolted together. So sharp they could cut …
Mar21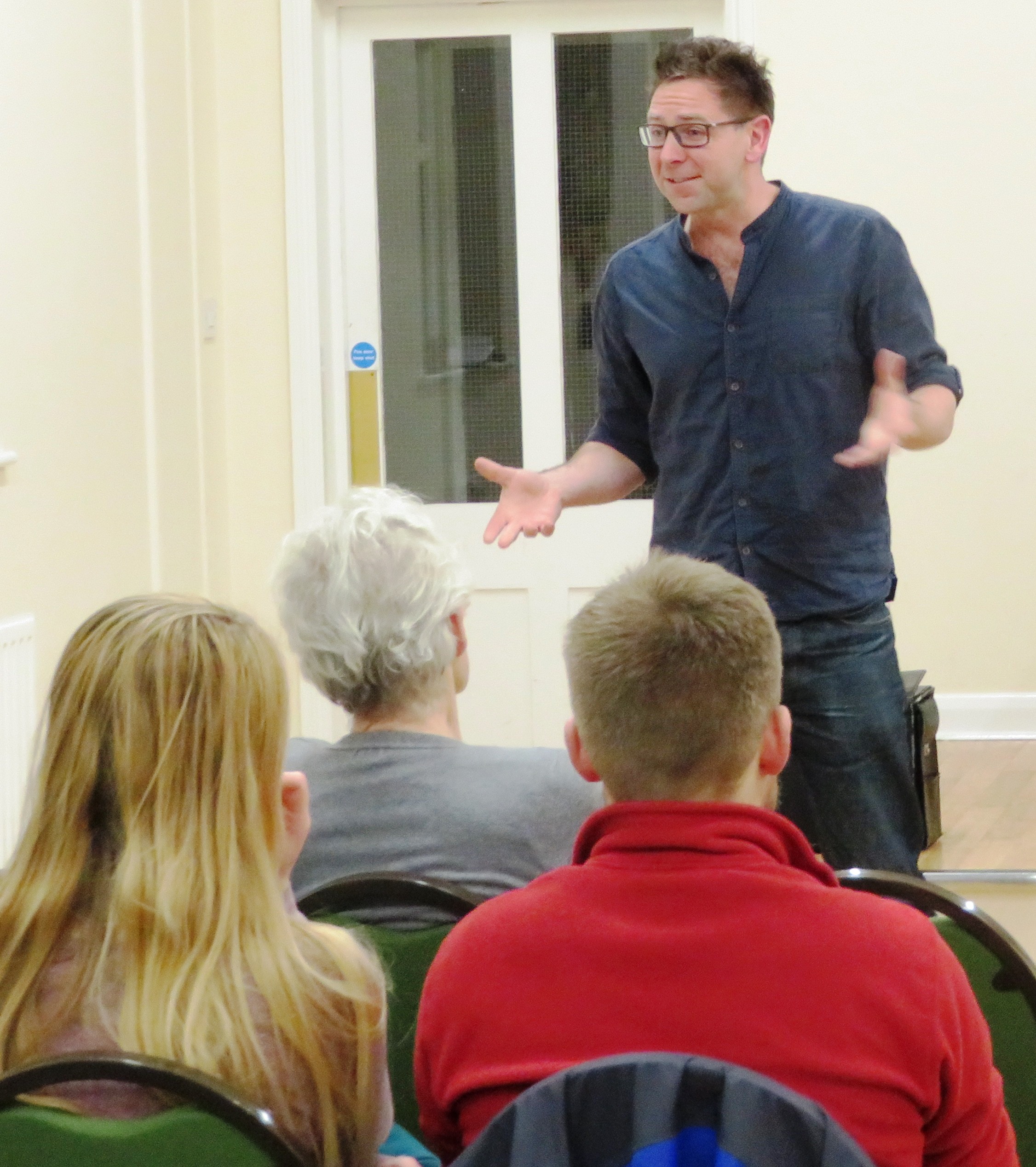 A potted history of my small business, inspired by the wonderful bite size blog posts of how Charles Boyle has run CB Editions, so I thought I would do something similar for Modern Mint. Well, with Coronoavirus hitting I have the time to get all nostalgic…. Moved to Essex from Hampshire, going from a list of relentlessly busy garden maintenance jobs in huge gardens whilst spending evenings and weekends doing project planting and lawn care work to… nothing. Went to Japan for two weeks, a gift to myself for making the move away from a job where I was such a …
Mar20
My Tobisho Topiary Shears are up for sale! Browse Here If you are a tool nerd, or a boxwood geek or just a fan of beautiful, handmade items then these are for you! I am refreshing my tool bag and, as these wonderful shears are so rare, thought I would offer to someone with a lust for this kind of thing. Check them out – Tobisho Topiary Shears.