THE MODERN MINT BLOG
Lockdown has given me a chance to look through old notebooks and begin, gently, to piece together some sort of narrative about Modern Mint and how it has grown over the last six years.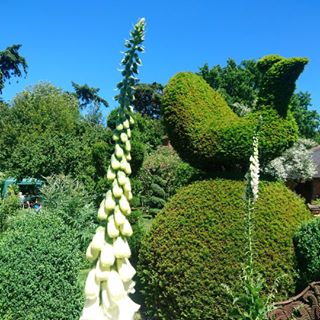 And it has changed massively in that time!
Modern Mint Now, June Lockdown 2020
I currently make and maintain topiary all over the UK for clients who love well-pruned hedges and sculptures. I love this job – it is a beautiful art.
In the winter I prune wisteria, roses and fruit trees in orchards. Much colder, shorter work days… but equally satisfying work.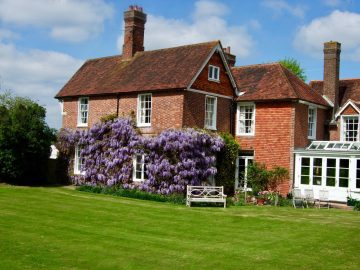 I give talks all over the country too, now even offering them via Zoom, so that I can help people learn. I also run workshops at the garden of Charlotte Molesworth, my topiary mentor!
I sell a range of handmade tools that adhere to the mantra 'buy once, buy well'… the opposite of cheap, throw-away stuff that you don't really need in order to garden, that was mass-produced somewhere else then flown in to the UK.
I do consultations for people who want help improving their gardens.
I plant trees (you can too!) and try to reduce my carbon footprint as much as possible.
As much fun as it is, it is also a busy life. Lockdown has given me a rare chance to breathe, step back, look… and hopefully refine what I am doing and offering.
So changes are a-coming in the next few months, all for the better of course, for both you and me. Below I will lay out what I am hoping to do next.
Post Lockdown Changes…
Running Modern Mint gives me the freedom to focus on what I do best – pruning topiary and hedges for clients who want something beautiful.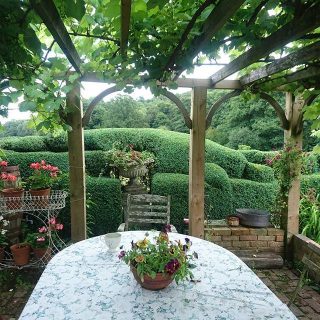 Time in lockdown has reminded me I like certain things, like:
Being outside.
Working with my hands, working physically.
Creating something that makes people happy, that improves their landscape.
By keeping Modern Mint as a company of one, it does mean I have more administrative work to do, but it also keeps costs low – meaning I can pick and choose the most interesting topiary and pruning projects.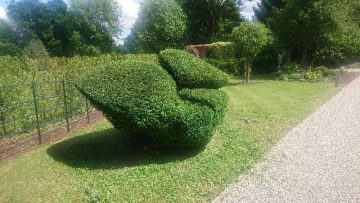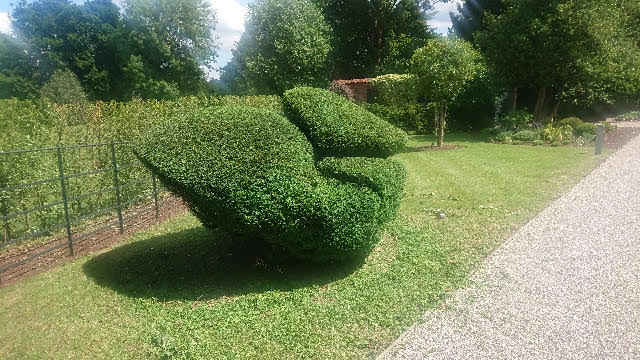 It is also easier to work quietly, make it a meditation, when you work alone. You can focus and be present, letting the topiary shape unfold to your rhythm as you clip.
This quietness, this calmness, this allowing and being present of the moment is one of the reasons I always wrote through my twenties.
I liked my own company and seeing what I could create by bringing my attention to the work at hand. Has turned out that lockdown suits my temperament, although not being able to garden so much and be outside is rubbish.
One major change coming after lockdown is that I will take way the Modern Mint Shop. Packing and sending out tools, keeping on top of stock levels, working with suppliers… it is a hassle to be honest. It takes away so much energy from doing the pruning.
The talks as well – they go well, and are enormous fun, but is there a better way to teach? To help people learn and think about gardening? It may be that I do less in the future, but make it more practical and workshop based…
Less talks will also mean I travel less, reducing my carbon footprint. Necessary! (And hasn't it been great to see nature thrive with less human activity….?)
For The Future Then, Modern Mint Will Be…
Just me, working outside, creating.
Living lightly.
Doing great work for clients.
So watch this space. And for now, if you want help with topiary or pruning, do get in touch.
June 6 th 2020
Nov17
This Autumn I have presented another 'Topiary Provocation' to keen gardeners and designers. If you want to know more about topiary, the report on what we discussed and where modern topiary is going can be read by clicking the link below: Topiary Provocation Report Autumn 2021 This report is free to post on your own website or blog, just credit Modern Mint, and don't change anything within it. Alternatively you can just share it with keen friends… or enemies?
Sep29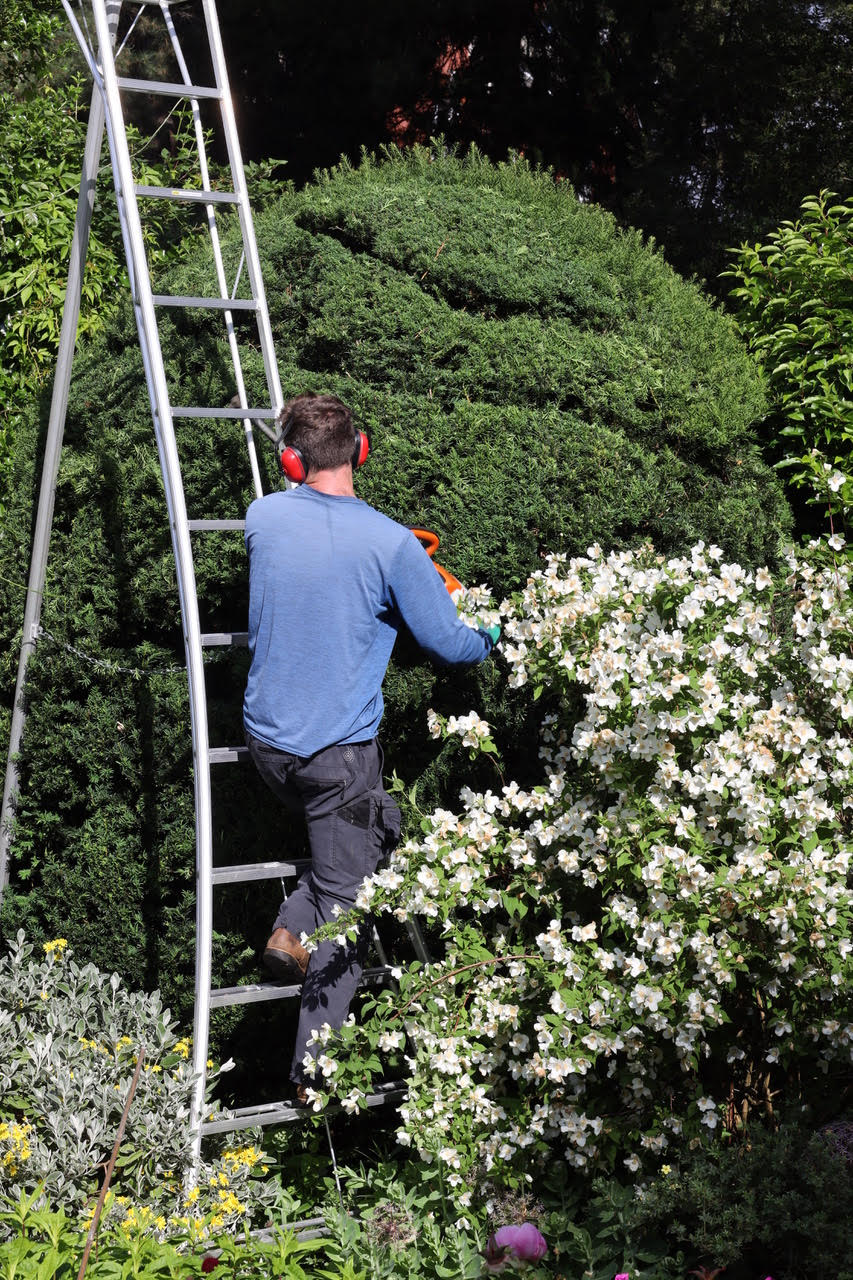 Making a new topiary out of the large, dull facade of a Taxus blob… My work was to change it up from a 'jelly drop' shape and give it texture, open it out and let the light through, and make it a sculptural feature in the background of the garden in summer… yet a major part of the garden in winter. A few more years before it becomes something special, but there was far more leaf and growth inside the plant than I thought and so it will not take too long for it to gain in character and become …
Sep27
Two weeks ago I was invited to teach topiary at the garden of Griselda Kerr, the author of The Apprehensive Gardener. I love teaching and sharing skills, but I was placed on the spot in the afternoon and asked to show how I would make a new topiary from an existing shrub. So below is a speeded-up video of me creating a cloud-pruned topiary from an old boxwood tree. I particularly love the ending when the class get involved….! See the video here. One hour was all it took, and though it needed a little tidying-up, it was made by …