THE MODERN MINT BLOG
During lockdown I went through a number of old notebooks.
I found a note about Gilles Clement and The Garden In Motion – Le Jardin En Mouvement.
Underneath my note I had written:
"To be researched more! Something to definitely think over!"
Now, five years later I have looked again… and am thrilled by this idea. The Garden In Motion is about taking a piece of unused land, and then as the gardener you make choices to do 'as much as possible for the land and as little as possible against' it.
You are talking about limited input – watering, tools, fertiliser – whilst increasing the quality of the air, the water and the land.
I have often been heard to bang on about 'observe', 'pay attention' and 'look closely' when talking about gardening. But these are quite meaningless really. I am sure people nod their heads and go yes, but it is a skill that needs learning, that needs practising.
And I can barely do it myself, for all those grand words!
But it is this ability, this state of mind, that allows you to garden well – by standing back, seeing what is happening and evolving in the garden, naturally, then allowing the garden to flourish as it wants. Allowing it to 'move' as it wants.
You become the caretaker – a Care-Taker – of the land.
I found The Garden In Motion an inspiring idea, perhaps more because it begins to put into words the way I feel about gardening, about how much you control and how much you allow things to be… which does sound weird coming from someone who makes topiary – the hard pruning of shrubs being very much about control!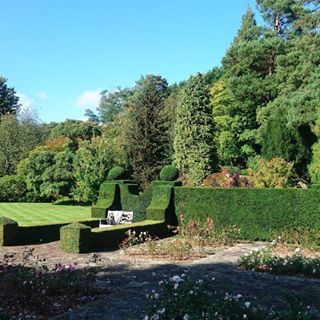 But not all topiary is like this.
Truly some is about pruning in a way that improves a shrub, but so you would never think it had been touched at all…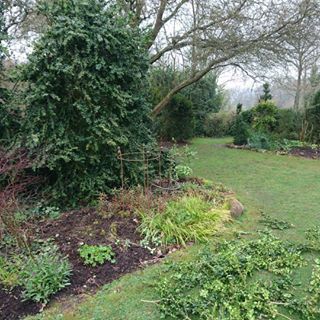 Look how much leaf has come off, to allow light through to the bed and to keep the boxwood in place… yet the plant looks relaxed, like it is shrugging its shoulders.
As ever, this blog explores ideas I am thinking about, but not always in the sharpest or best way. It is more a notebook of where I am at, and heading. Keep coming back and you might find I can express myself better and in a more useful way to you.
Or take a look at some other topiary work I've been doing for clients recently…
June 6 th 2020
Sep29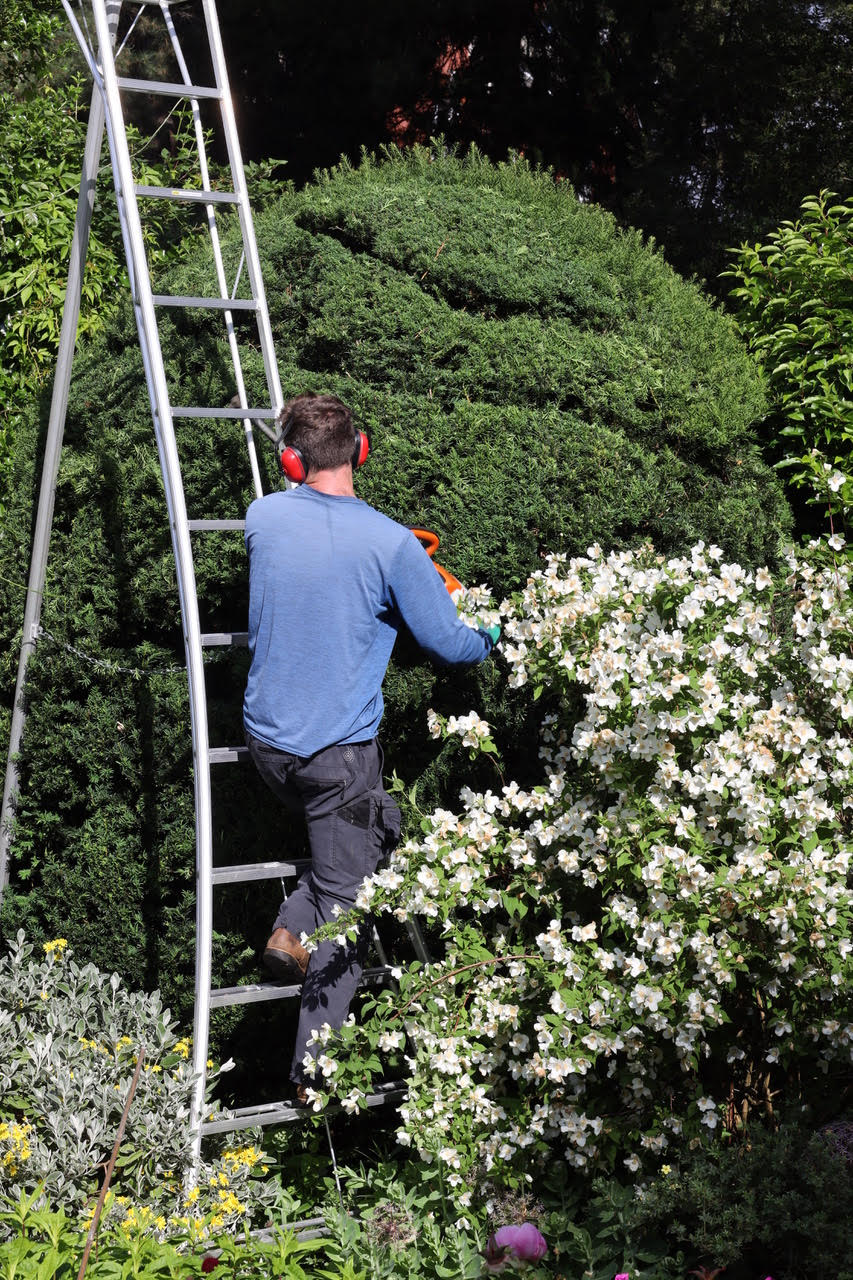 Making a new topiary out of the large, dull facade of a Taxus blob… My work was to change it up from a 'jelly drop' shape and give it texture, open it out and let the light through, and make it a sculptural feature in the background of the garden in summer… yet a major part of the garden in winter. A few more years before it becomes something special, but there was far more leaf and growth inside the plant than I thought and so it will not take too long for it to gain in character and become …
Sep27
Two weeks ago I was invited to teach topiary at the garden of Griselda Kerr, the author of The Apprehensive Gardener. I love teaching and sharing skills, but I was placed on the spot in the afternoon and asked to show how I would make a new topiary from an existing shrub. So below is a speeded-up video of me creating a cloud-pruned topiary from an old boxwood tree. I particularly love the ending when the class get involved….! See the video here. One hour was all it took, and though it needed a little tidying-up, it was made by …
Sep27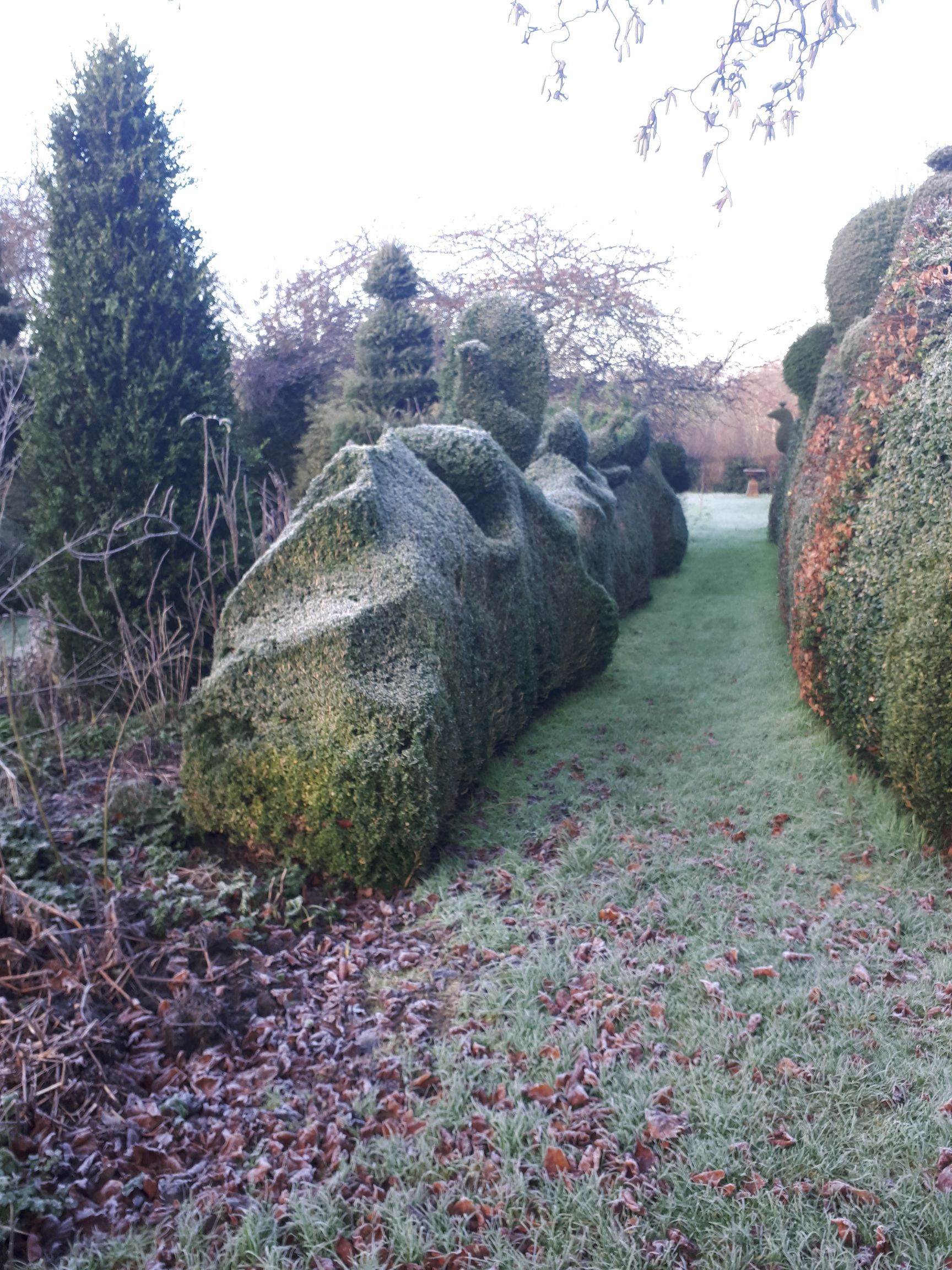 Charlotte Molesworth, my topiary mentor, and I are running our popular topiary workshop again in 2022. You can email me for details – or go here for information, your ticket and to find out about dates. Book A Spot On A Topiary Workshop, September 2022