THE MODERN MINT BLOG
Garden Consultancy
"Darren has a keen sense of the look and feel of a garden and is always following garden ideas both from the UK and internationally. Our only regret is that we did not implement more."

Tim, CEO, London
One of the most popular services we offer is a garden consultancy package.
Having worked as a gardener, garden designer and estate manager for a number of years Darren can be booked to help you with your outdoor space.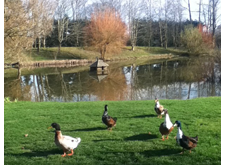 "Thank you for today, we are both greatly enthused and fingers are itching to get in the garden and start… very much looking forward to your plan document."

J Starr, Essex
Why is the garden consultancy package ideal for you?
It is cost-effective

– lots of information and help can be packed into the report, giving you all the tools needed to move forward with your garden at your own pace and as budget allows.

You may not need concept plans and drawings

– working with the existing features Darren can help pick at the threads that inspire you about your garden. His experience in helping clients get the garden they want makes the process simpler and puts your wants and needs first.

You learn what you need to do

– instead of charging in, changing the garden around in a huge upheaval and then leaving, Darren will help you gain the knowledge and confidence to make the garden work for you. Labour-saving techniques are shared and the time is taken to make sure you are happy with what you have to do.
Solutions are quickly found to problem areas – his expertise is dealing with the difficult parts of your garden, finding the best way to deal with the issue while making minimum fuss and upheaval.
"Darren was excellent at making sure not only did we reorganise the garden but that it was hugely enjoyable and beautiful at the same time."

A happy client, Hampshire
What does the garden consultancy package offer?
Long-term vision to knit the garden together.
Workable techniques to reduce maintenance.
Help with planting plans and redesigning borders.
Offering an understanding of how the garden works.
Ideas for colour schemes, spatial design, garden flow and the best materials to use in your garden.
Honest help choosing the best products – whether tools, planters, fertilisers or furniture.
A detailed maintenance plan so you know exactly when to act.
Practical suggestions on how to help wildlife.
Tackling problem areas head on – whether it be dogs, children, rabbits, waterlogged lawns, shady borders or managing large trees, Darren can find the answers to help you.
"Not only was he passionate about transforming the garden to the beautiful borders of today but also meticulous in his research. Friendly and reliable I could not recommend him more highly."

Client, Berkshire
Who is the garden consultancy package for?
Beginner gardeners, gardeners who need inspiration, businesses, schools, charities, people buying a house, people selling a house, this e who are planning a garden wedding, those who need to reduce maintenance, those with children, those who want a garden to suit their lifestyle – perhaps a place to grow vegetables, flower or herbs?
The garden consultancy package is for anyone who has a need for help with their garden and are on a budget.
"Thank you so much for coming over and assessing our garden and for sending through your wonderful report. We are filled with good ideas and inspiration."
How does the garden consultancy package work?
You contact us with your initial thoughts about your garden – what you want changed, how you need help.
We visit your garden and chat with you – improvements are suggested on-site, questions are answered and we share with you the principles of good garden practise.
We write you a report detailing what was discussed on-site, how the planting and space can be improved, offer you a maintenance plan and troubleshooting guide, advice on growing flowers, fruit, herbs and vegetables, explain how the garden works in order for you to better understand how to look after it and cover any aspects you need to move your garden forward.
This garden consultancy document will be the key to helping you get the garden you want.
"They are genuine garden lovers and as a result exceptionally committed to their work."
Contact us now so we can begin helping solve your garden problems.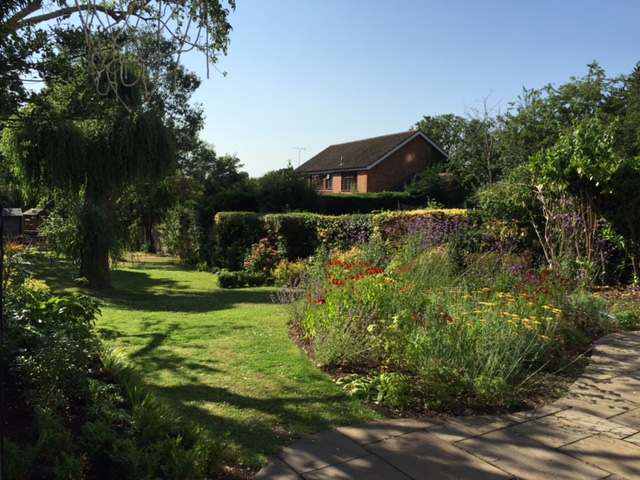 Why use Modern Mint for your garden consultancy package?
We have the experience to help you get the garden you want.
We focus on what you need – from inspiring you to see what your space can become, to making sure the plans you have are well thought through and going to work.
We are on-hand to follow up any queries – we want you to develop a relationship with your garden, to not feel overwhelmed about what work it may entail and invigorate you to absolutely love getting out there and making the most of your garden space.
"Darren is aware it is important for an owner that the garden looks beautiful, but is also finished well and in the appropriate time. Enjoyment is key and he is very good at making this happen."
How much does the garden consultancy cost?
This depends on the size of the project, but is charged on an hourly basis normally starting with a 3-4 hour on-site visit. This is followed with a detailed written report sent to you within 7 days. Travel costs are charged at when travelling further than a 20 mile radius of Chelmsford. Please note there are no travel charges incurred for clients living within 20 miles of Chelmsford.
Thanks a lot! We both read the document and the details you have outlined and are really impressed. We are very excited.

Client in Woodford Green
---
I am so excited it is certainly coming together. I really appreciate all your help!

Client in Chelmsford, Essex
Contact Us Now So We Can Help Solve Your Garden Problems
"Your advice on the pros and cons of the different options was invaluable in helping us really understand the implications of what we were taking on."

Client, London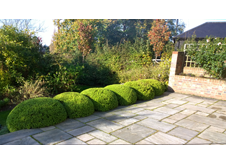 Contact Modern Mint about the garden consultancy package today.
March 14 th 2016
Sep11
We now have everything back in stock on the pruning tools front – hurray! Take a look at what you might like for doing any cutting and clipping this Autumn…. Also, please note the following: We Are Away From Wednesday 12th September, Until Thursday 20th September, So No Orders Will Be Sent Out During This Time! Is that ok? If you do make an order and then realise we won't be sending it out, then we will send you a refund when we get back. Just let us know via email what you prefer. Otherwise, we will send out the …
Sep08
Sorry to people asking for some of our pruning tools, but we have run out of a few items and are waiting for more to arrive. I did a number of garden talks this week and demonstrated the quality of some of the tools. This led to a run which I hadn't anticipated! So apologies again if you are missing out, but everything should be back in stock by next week. Many thanks for all your support here at Modern Mint! Darren
Aug20
A brand new garden talk for 2019? My, what exciting news! Having had a busy summer, with the topiary work exploding after the Guardian article, I have plans to write a new garden talk for next year. So far I have written 6 different talks in the 4 years I have been running Modern Mint, 4 of which are still available for you to book. They are: What Do I Do With This Space? A garden talk that looks at how other cultures treat their outdoor spaces. A mixture of funny stories and practical advice, it shares techniques people from …