THE MODERN MINT BLOG
"No-one had ever seen anything like it. We were using perennials in a kind of meadow-like way, that was very different from anything anybody else was doing."
James Van Sweden
This is the style James Van Sweden, working with Wolfgang Oehme, created – known as the New American Garden. (For more about them, you can read part one here.) Starting by removing lawns from clients gardens, they then began planting masses (and masses and masses and masses) of perennials.
"Wolfgang would take off his glasses, or not consider the scale of the drawing, and I'd say… Wolfgang that's 5000 Rudbeckia 'Goldsturm'…

GOOD! He'd say…

He'd taken off his glasses and totally forgot the scale, and so when it was put in we'd put in 5000 Rudbeckia 'Goldsturm' and it was very dramatic, it was amazing, and nobody could believe their eyes…"
The effects created by using a huge number of grasses alongside indigenous plants like aster, eupatorium, inula and helenium (all from the daisy family) meant gardens, though expensive to plant, looked good and were easy to maintain.
"We never really worried about colour. We worried more about texture, height, and achieving drama in the garden with plants."
At Modern Mint we are enormously inspired by this idea – plants are our favourite building blocks too. It is far lovelier to use a hedge to demarcate a boundary than have the fuss of putting in a fabricated fence. Engaging a client with this philosophy, informing them these are reasonable choices to make, is good fun – and creates a completely different atmosphere in the garden.
(It is noticeable in Scandinavia that the gardens rarely mark out their territory. The 'untamed' is kept from the house by a rough mowing (you certainly won't see a pristine green lawn) and perhaps a row of fruit bushes will be the only hint as to where the garden ends and nature 'proper' begins… the gardens of James Van Sweden take a similarly liminal stance…)
Monty Don wrote about this effect in his book 'Around the World in 80 Gardens'…
"It all merges out into the landscape. Other than the decking there is no obvious demarcation except through the planting – a tapestry fading out to its edges. It has great confidence in that it appears natural and effortless… and despite the apparent naturalness, I realised that he has used a wide and extensive range of plants to create the artless effect."
How do you manage a garden like this? In fact – though there are more plants than areas of hard landscaping – it is in fact lower maintenance. The exact opposite of what most people think a garden needs to have to make it easy to look after!
"I designed a garden that I thought was tough, was sustainable… and I don't water anything here… not having chemicals and just a minimum of weeding… I'm very flexible about weeds, so that's why the whole garden looks quite a bit like a meadow."
It then gets one annual cut and that is it, all the work is done – the ultimate low maintenance garden! (Of course, by using a garden style that mimics the prairie, then for ease of maintenance the very best way to manage it would be to let a herd of wild buffalo loose and set fire to it… but if that is not an option a strimmer will do the job too…)
If you haven't been sold on how beautiful and easy to manage this sort of garden is yet, perhaps his book will change your mind…
The video below, from 30 minutes to about 35 minutes, gives an insight into how this style of garden design came about… from the North American Prairie…
"Only the rainforest has a greater diversity than the prairie…"
If you want your garden to be a beacon of sustainability, don't think too hard about biodiversity – think eco-system. It is eco-systems that encourage and sustain a broader range of wildlife – if the eco-system works, you will have a range of bugs and plants.
Look at your site, look so carefully at what it tells you to do – then evolve it with a light hand. That is what James Van Sweden did in his garden – created an eco-system that mimicked the prairie.
That is what we think the future of garden design is – not just throwing a few grasses into a border, or allowing a hollyhock to seed into a gravel pathway, or buying your fence panels from a sustainable source – the future of garden design is taking a holistic approach to how you manage the garden as a whole entity, an eco-system in its own right.
By doing this, design becomes no more than a starting point – and the garden becomes easier to maintain.
Do try these books by James Van Sweden, they do not disappoint!
July 2 nd 2014
Aug05
I will be bringing a show about gardening to the Faversham Fringe on Wednesday, August 28th at 8.30pm. More details and tickets here – Faversham Fringe, The Grinning Gardener.
Jun30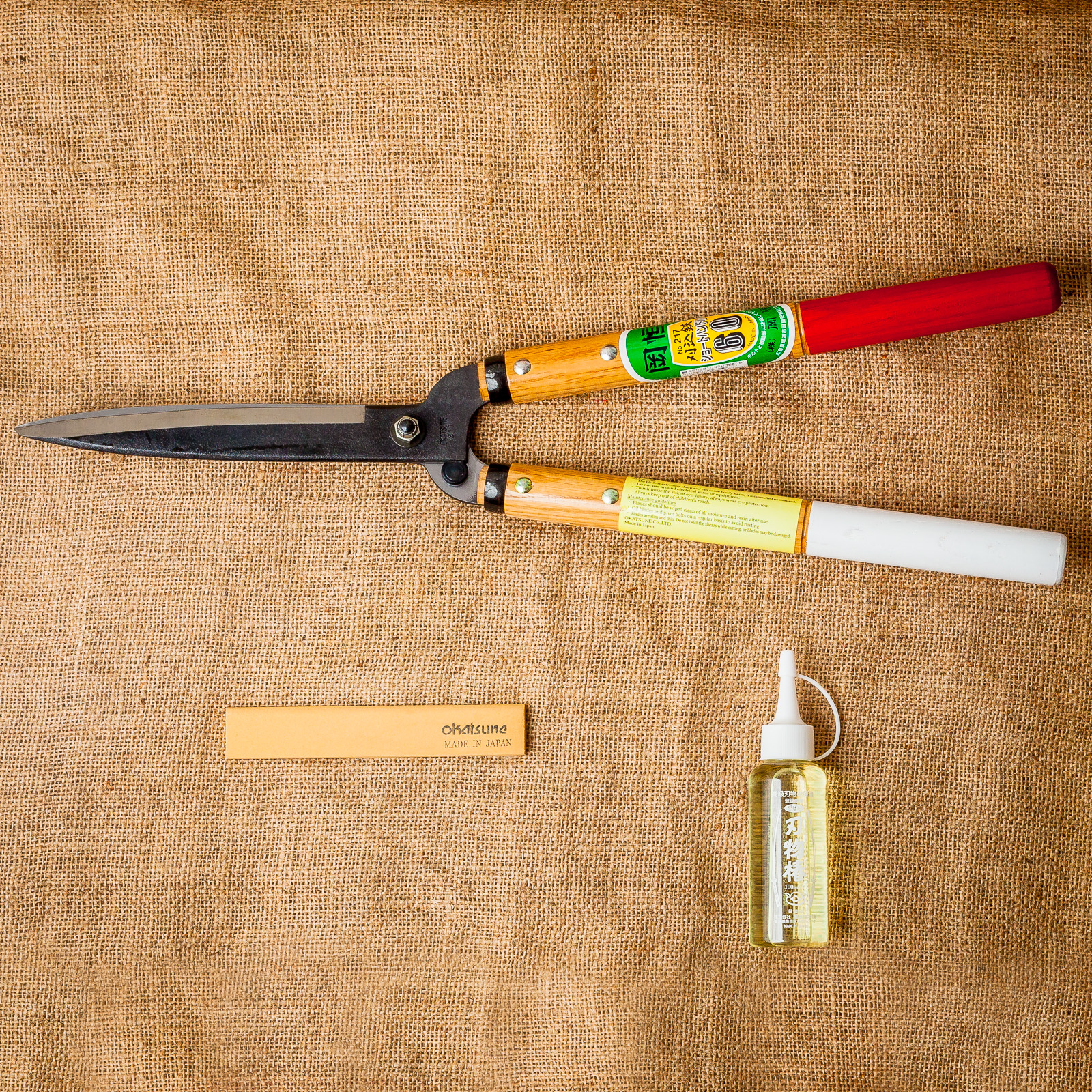 I recently wrote a piece for Topiarius magazine, the flagship publication of the European Boxwood & Topiary Society – of which Modern Mint is both a member and big supporter. Check out the EBTS here. They frequently run courses and talks too, so worth keeping an eye on. Below is the piece I wrote about the tools I use when making topiary and pruning trees…. Darren's Piece In Topiarius Magazine I use Okatsune Secateurs, which I started pruning with when working on a large orchard in Hampshire. My Felco's were too difficult to open with cold hands, but the chunky …
May20
Just inc are you are free in the following dates in June, you can visit my mentor Charlotte Molesworth's topiary garden… Check out the dates the garden is open here. And you can of course join both Charlotte and I for a topiary workshop in the garden in July, as well as September. Hope to see you there!