THE MODERN MINT BLOG
You decide you need to sort out the garden, so call in a designer.
You tell them what you want, what you like and they (if they're good) help you discover possibilities you never knew existed. You get excited (if not, get another designer!) and you proceed with transforming your outdoors into something amazing.
You stand on your new terrace, next to your new pond, looking out over your immaculate new lawn, feel the soft feathery leaf of the newly planted Mexican Feather Grass and sniff deeply the perfume of the roses from your new rose garden.
Apples, plums and quince grow in the renewed orchard just beyond the hedge. The meadow is in flower. All is right with the world and you know you have made a fantastic choice.
6 months later and the garden looks a mess.
You stand on your terrace, which needs a sweep, look out over the lawn, which needs a cut, feel the brittle leaf of a dying… you get the picture right?
A garden design problem is – how will you continue to look after the garden when the work is done? There is a brilliant interview Anne Wareham did that suggests gardens are a process, and so design is just buying a starting point. Her interviewee John Sales said:
"in a garden every repeated operation has a cumulative effect – even how you cut the lawn, rake paths, mend fences, or repair buildings. Everything you do in a garden contributes to and is design. Design is not just what you draw on paper."
We've been thinking about this a lot, asking a lot of people – other designers we know would love a service which looks after their 'starting point' properly.
How to solve this problem? Remove the expectation of the garden designer from the client – no drawings, no mood boards, no plans – just a designer who can unpack what a client wants and then express it by making the garden. Or, and we think this one will be easier for people to take up – employ a roving head gardener.
Roving Head Gardener is a term Gill Chamberlain of Garden Rescue uses – smart smart idea! – and one we actively encourage others to use. This way, gardens are tended and made, or "sustained by constant adjustment towards a known ideal," as the John Sales interview says.
Call us if you have had a garden designed and need it looked after. Call us if you need a Roving Head Gardener in Essex, Kent, Hampshire, Berkshire or Surrey. It is a garden design problem… solved.
Recommended Reading (as in, we hope these inspire you to make a garden!):
This is Anne Wareham's (who did the interview we've quoted above) book.
And if you need a giggle, or a silly present for Father's Day… try this…
June 12 th 2014
Jun10
Brought By Bike is an excellent website I found last month, where businesses offer their services by (of course) bicycle. Modern Mint and my topiary work is now live on the site offering my topiary services, via bike, to the following two postcodes – CM1 CM2 Now I can imagine I will need to borrow a ladder should anyone have a larger shrub, but most town gardens in the Chelmsford area have a need not just for privacy but to let light into the house… so a balance must be struck when shaping hedges and shrubs to cover both needs. …
May10
Transforming Topiary – a video made for the European Boxwood And Topiary Society by Charlotte Molesworth and I, in her garden. We take a dog topiary and work out how to update it, turning it into a bird. Worth a watch I think, and hopefully useful to you! You can see more of my clipping on the topiary page. Or read my Spring 2021 Topiary Provocation here.
Apr28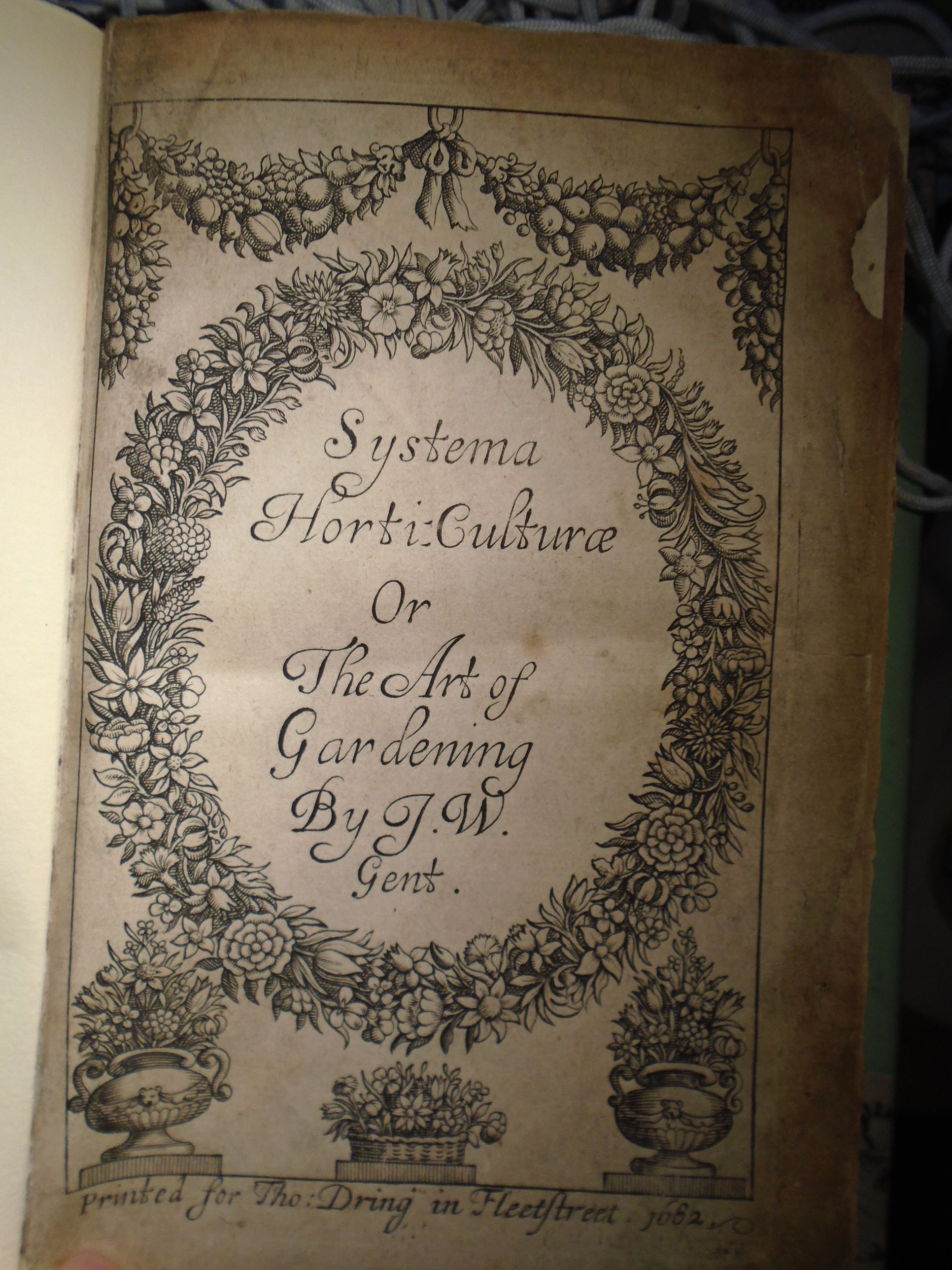 Phillyrea is one of my favourite plants for topiary. I have been using it for quite a few years as a specimen shrub, mostly due to the fact it clips well and has a tough habit – all good characteristics for a topiary plant. It also has a  reputation for being an excellent nectar source for bees… Read more about Phillyrea here. Mentioning this to Malcolm Thicke, a market garden historian and writer, he sent me a some photos of topiary and phillyrea mentioned by John Worlidge in Systema Horticulturae from 1682…. incredible! He also mentioned to me that in …