THE MODERN MINT BLOG
The final part of Dan Pearson's list, to inspire you to hopefully plant a tree or two… we have so far seen his views on bulbs, perennials and grasses, but now we come to what he recommends we plant in the woodier genre!
I would love to plant some of these and use them as topiary, my own favourite style of gardening – which you can see more of here in The Guardian. The Laurus nobles he recommends planting is of course a brilliant plant for topiary and pruning, mostly because it reflects the light and grows back when pruned.
As for the trees he recommends, I love Stewartia, a much too rare plant for our gardens as it can be kept small and offers fantastic leaf colour in the Autumn. And of course, Malus hupehbensis is one of the great blossom trees for anywhere – garden or the wild.
Just for your information, if you don't have space to plant a tree in your garden, don't despair – we are planting trees in the Highlands, and you can add to our grove. Go here and donate £6 for a tree!
And do also check out this review of Dan Pearson's excellent book 'Spirit'.
Now then, onto the trees and shrubs!
Shrubs
Aesculus parviflora
Camellia sasanqua 'Narumigata'
Chimonanthus praecox 'Grandiflorus'
Euonymus planipes
Hamamelis x Intermedia 'Jelena'
Hydrangea aspera Kawakamii Group
Ilex x Koehneana 'Chestnut Leaf'
Indigofera 'Claret Cascade'
Laurus nobilis f. angustifolia
Magnolia wilsonii
Perovskia atriplicifolia 'Little Spire'
Rosa 'Ausday'
Sarcococca ruscifolia var. chinensis 'Dragon Gate'
Salix purpurea 'Nancy Saunders'
Trees
Cercidiphyllum japonicum
Cercis canadensis 'Forest Pansy'
Cornus 'Norman Hadden'
Crataegus monogyna
Liquidambar acalycina
Malus hupehensis
Sorbus torminalis
Stewartia monadelpha
Further Reading:
Spirit: Garden Inspiration
(Our review of this book can be read at another blog post we wrote, handily titled 'Spirit'.)
Mediterranean Gardens: A Model for Good Living
The Well-Designed Mixed Garden: Building Beds and Borders with Trees, Shrubs, Perennials, Annuals, and Bulbs
400 Trees and Shrubs for Small Spaces: How to Choose and Grow the Best Compact Plants for Gardens
May 27 th 2014
Jun10
Brought By Bike is an excellent website I found last month, where businesses offer their services by (of course) bicycle. Modern Mint and my topiary work is now live on the site offering my topiary services, via bike, to the following two postcodes – CM1 CM2 Now I can imagine I will need to borrow a ladder should anyone have a larger shrub, but most town gardens in the Chelmsford area have a need not just for privacy but to let light into the house… so a balance must be struck when shaping hedges and shrubs to cover both needs. …
May10
Transforming Topiary – a video made for the European Boxwood And Topiary Society by Charlotte Molesworth and I, in her garden. We take a dog topiary and work out how to update it, turning it into a bird. Worth a watch I think, and hopefully useful to you! You can see more of my clipping on the topiary page. Or read my Spring 2021 Topiary Provocation here.
Apr28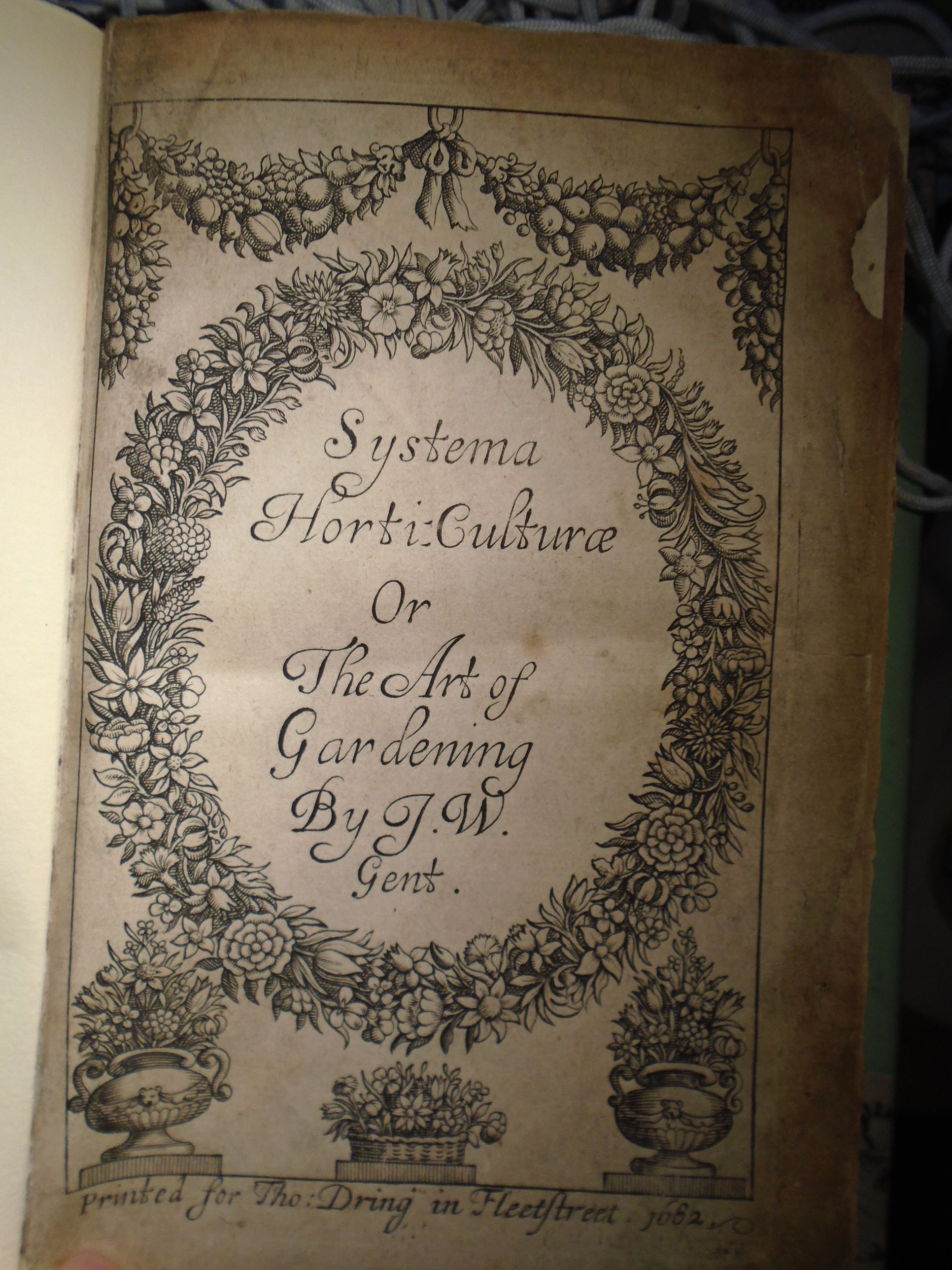 Phillyrea is one of my favourite plants for topiary. I have been using it for quite a few years as a specimen shrub, mostly due to the fact it clips well and has a tough habit – all good characteristics for a topiary plant. It also has a  reputation for being an excellent nectar source for bees… Read more about Phillyrea here. Mentioning this to Malcolm Thicke, a market garden historian and writer, he sent me a some photos of topiary and phillyrea mentioned by John Worlidge in Systema Horticulturae from 1682…. incredible! He also mentioned to me that in …