THE MODERN MINT BLOG
We went to see Dan Pearson and Fergus Garrett speak at the Gardens Illustrated talk last week. Dan spoke about his gardening mentors, the Garden Bridge project for London and his current addiction for Epimediums… his work has evolved over the years – though always remained rooted in the nature of the place itself – he spoke of how his planting palette was changing and the gardens he makes looser and closer in feel to a natural space.
The list he gives below is a useful starting point for anyone needing some gardening inspiration… and do also check out this review of his excellent book 'Spirit'.
Annuals
Ammi majus
Eschscholzia californica
Linum grandiflorum 'Rubrum'
Nicotiana suaveolens
Nigella papillosa 'African Bride'
Papaver Somniferum 'Single Black'
Silene armeria 'Electra'
Bulbs
Crocus tommasinianus
Cyclamen hederifolium f. albiflorum 'Album'
Erythronium dens-canis
Galanthus 'Magnet'
Gladiolus 'Ruby'
Leucojum aestivum 'Gravetye Giant'
Lilium 'Claude Shride'
Narcissus 'Pipit'
Nerine bowdenii
Tulipa sprengeri
Climbers
Akebia longeracemosa
Hedera pastuchovii 'Ann Ala'
Jasminum officinale 'Devon Cream'
Parthenocissus henryana
Rosa 'Cooperi'
Schizophragma integrifolium
Read Part 2, Part 3 or Part 4.
Recommended Reading:
Spirit: Garden Inspiration
May 24 th 2014
Aug05
I will be bringing a show about gardening to the Faversham Fringe on Wednesday, August 28th at 8.30pm. More details and tickets here – Faversham Fringe, The Grinning Gardener.
Jun30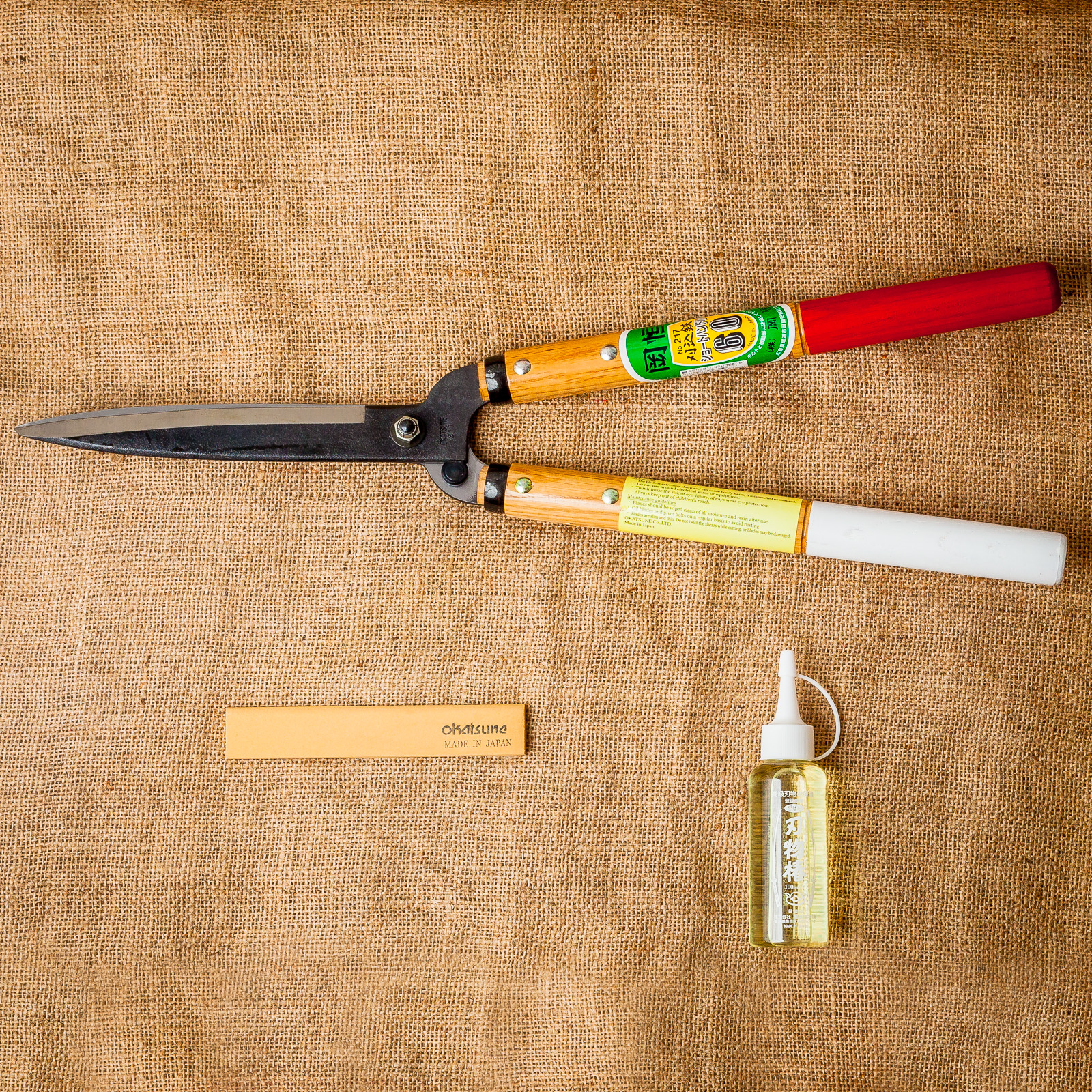 I recently wrote a piece for Topiarius magazine, the flagship publication of the European Boxwood & Topiary Society – of which Modern Mint is both a member and big supporter. Check out the EBTS here. They frequently run courses and talks too, so worth keeping an eye on. Below is the piece I wrote about the tools I use when making topiary and pruning trees…. Darren's Piece In Topiarius Magazine I use Okatsune Secateurs, which I started pruning with when working on a large orchard in Hampshire. My Felco's were too difficult to open with cold hands, but the chunky …
May20
Just inc are you are free in the following dates in June, you can visit my mentor Charlotte Molesworth's topiary garden… Check out the dates the garden is open here. And you can of course join both Charlotte and I for a topiary workshop in the garden in July, as well as September. Hope to see you there!