THE MODERN MINT BLOG
Why I Started Modern Mint
I always loved working outside and especially working with trees. I still get a thrill, even now, when planting them.
But it was only in 2014 when I moved from Hampshire to Essex that I began to shape and express the values I thought important enough to garden by – the 'no chemicals' rule, the recycling of resources, the increasing of life…
My move to garden here in Essex, in the driest part of the UK, became the perfect opportunity to start again and share these ideas with people interested in the spaces and landscapes they live in.
Modern Mint. The Place For Tools, Topiary & Talks
Now I spend my time:
Making and maintaining topiary all over the UK, with the brilliant Charlotte Molesworth.
You may have seen some of this work in The Guardian, Country Living Magazine, or perhaps on the television programme 'All Gardens Great & Small'?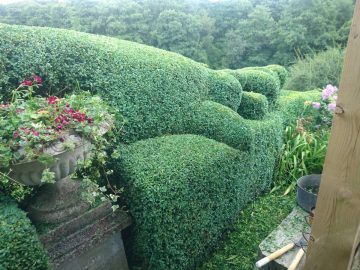 Speaking to garden clubs, WI's, U3A's, at fairs, shows, in theatres and for groups of people who want to know more about gardening.
I opened for Mary Berry at Blenheim Palace once. Disappointingly, she didn't give away any secret tips for making scones….
Selling tools, the same ones I use in the garden. They are a small selection, but embody the values of Modern Mint.
"I am all over your site like a rash, just realised I cannot live another moment without a copper trowel…" Helen
What We Believe At Modern Mint
The name Modern Mint was decided upon after, well, not that much deliberation really. I wanted to look at gardening in a contemporary way, trying to answer questions about how our space can be used in the life as we know it. So I chose the word Modern. Then I added the 'Mint' because I wanted to garden in a fresh way, using materials that might not have been thought about or plants that needed a new lease of life and better press.
What I soon realised is that this need for fresh, contemporary garden thinking doesn't quite add up. Garden trends and changes happen slowly, much like the rhythm of growing a garden. The garden ideas I was drawn to in my reading and research were actually, when you took a step back, classic ones. Techniques used by just about every gardener who has ever grown anything, ever.
So this began to influence our philosophy again – meaning at Modern Mint, work in the garden is done without chemicals.
Setting this rule means the garden will always be increasing life.
A garden should help the honeybee.
Without the bees, the choice of tasty organic vegetables and fruit would be a lot slimmer. So best to have them in mind when planting!
A clients garden is a carbon sink.
We help plant trees and make compost for mulching the flower borders and any bare soil.
After all, a good mulch not only reduces weeding (hurrah!) but keeps carbon in the ground, which in turn improves the soil, which in turn helps you grow healthier plants.
And if all of this work in the garden can be done using well-made, beautifully balanced and sharp tools….
Then life does not get much better.
Who Wrote This? Who Is Modern Mint?
I wrote this, me, Darren.
The one who gives the talks, clips the topiary and uses the tools you can buy.
Hello!
This is me in the photo below. I smile a lot, and regret not doing up that extra button when this particular photo was taken….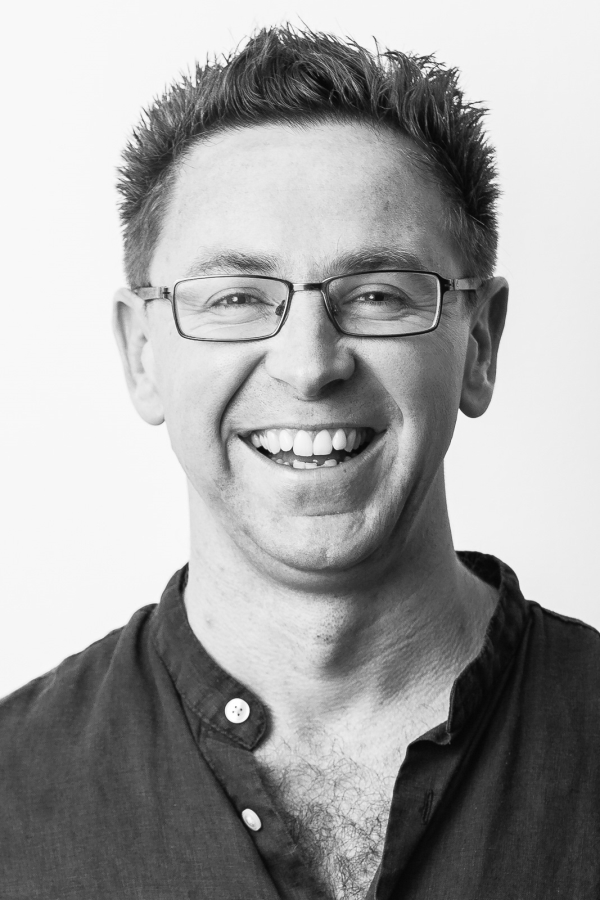 Still, too late to worry much about that now…
If you want to ask a question about any of our products, find out more about a talk or get some topiary clipped in your garden, feel free to get in touch.
Otherwise, enjoy the blog (I also write that and am a member of the Garden Media Guild) and have some long, happy, happy days in the garden!
"We checked out Modern Mint, and we would honestly buy everything on there if we could." Aleksa
January 14 th 2019
Sep29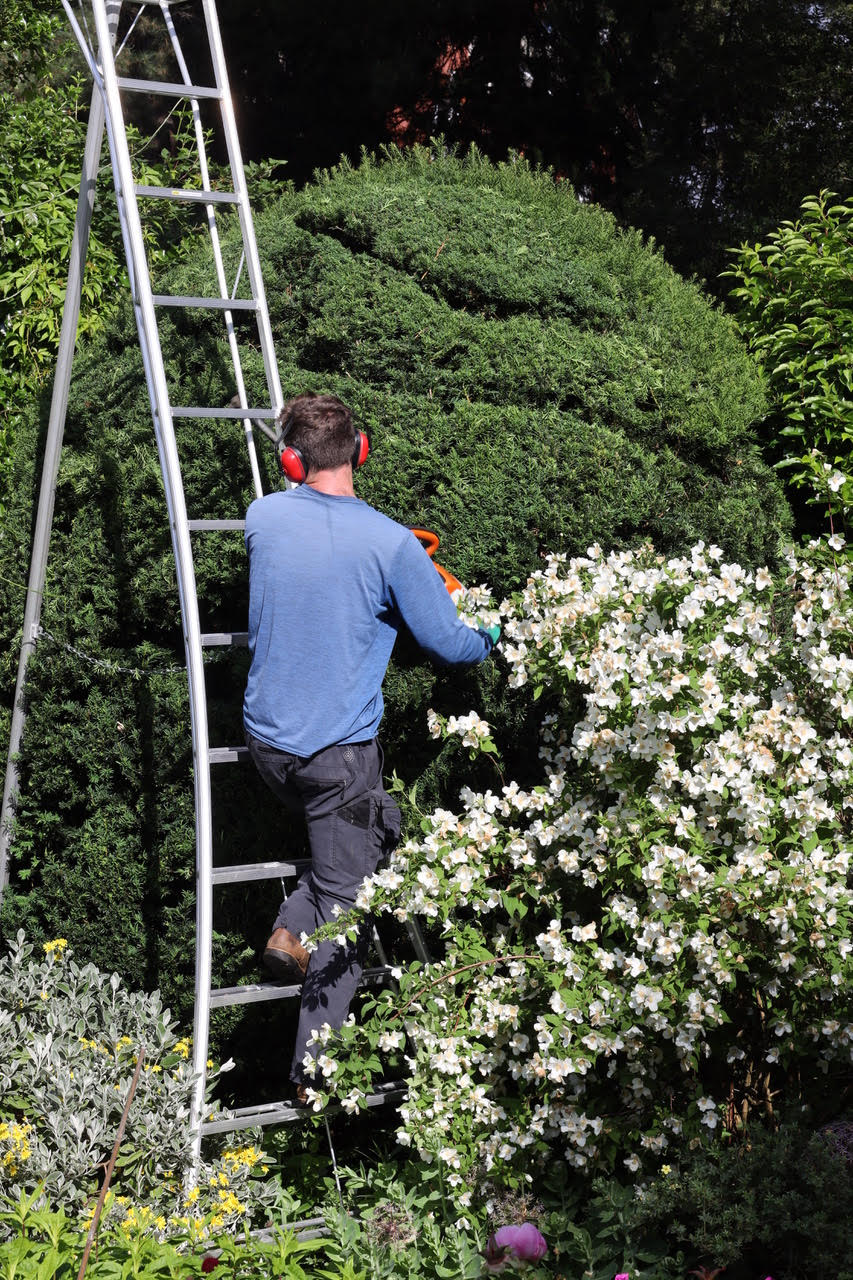 Making a new topiary out of the large, dull facade of a Taxus blob… My work was to change it up from a 'jelly drop' shape and give it texture, open it out and let the light through, and make it a sculptural feature in the background of the garden in summer… yet a major part of the garden in winter. A few more years before it becomes something special, but there was far more leaf and growth inside the plant than I thought and so it will not take too long for it to gain in character and become …
Sep27
Two weeks ago I was invited to teach topiary at the garden of Griselda Kerr, the author of The Apprehensive Gardener. I love teaching and sharing skills, but I was placed on the spot in the afternoon and asked to show how I would make a new topiary from an existing shrub. So below is a speeded-up video of me creating a cloud-pruned topiary from an old boxwood tree. I particularly love the ending when the class get involved….! See the video here. One hour was all it took, and though it needed a little tidying-up, it was made by …
Sep27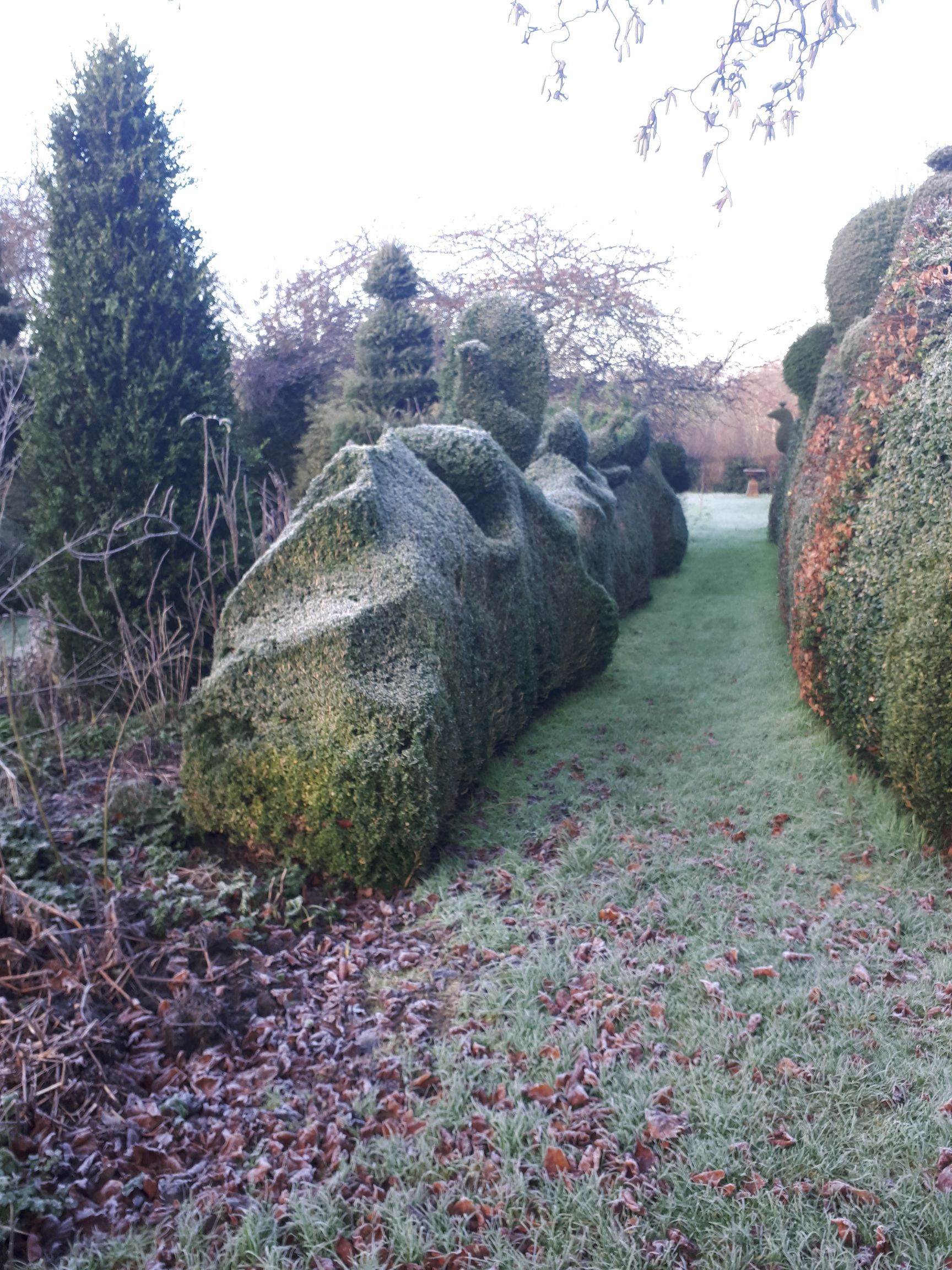 Charlotte Molesworth, my topiary mentor, and I are running our popular topiary workshop again in 2022. You can email me for details – or go here for information, your ticket and to find out about dates. Book A Spot On A Topiary Workshop, September 2022