THE MODERN MINT BLOG
Topiary Service
Modern Mint offers a topiary service.
This means you contact us asking for a helping hand. It can be a shrub, hedge or small tree.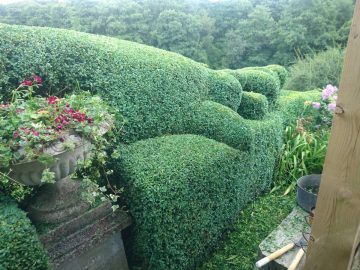 Darren (that's me) will then visit you and work out how to make it look great.
Architectural.
Lighter.
A thing of beauty.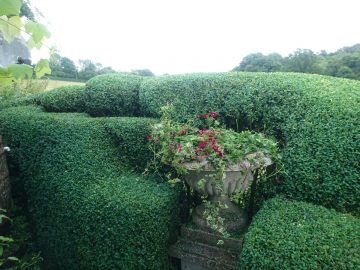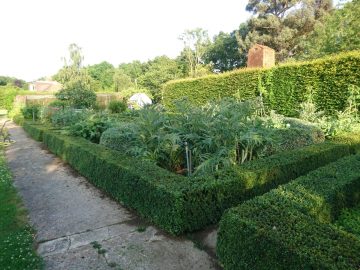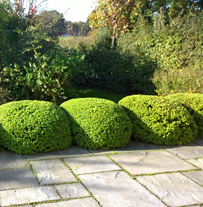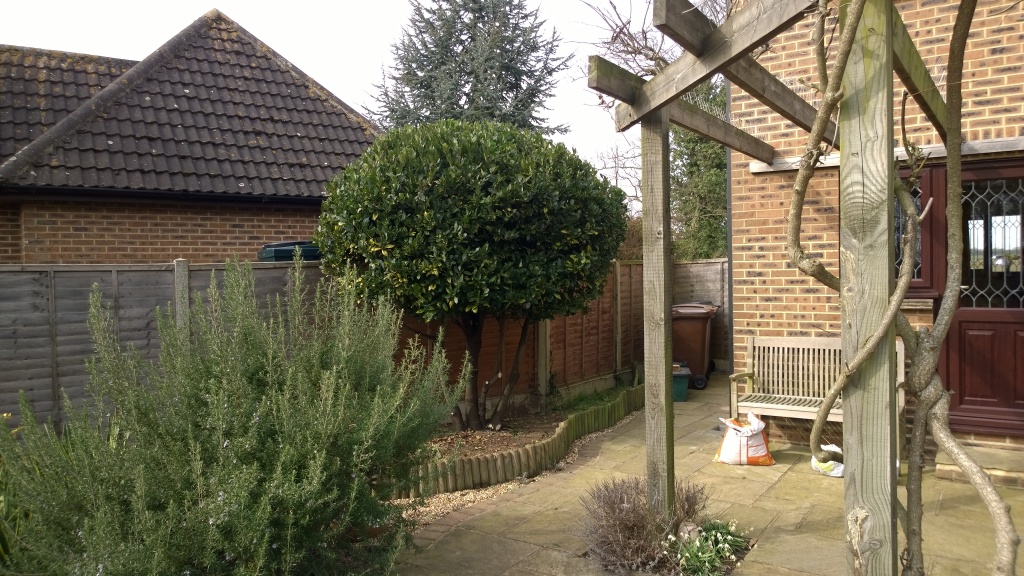 Formal Topiary? Or Organic?
There are a few different styles of topiary, and as with any art each 'pruner' will bring their own imagination to bear on the piece they make.
Two of the most distinct schools are the formal and the organic.
Organic topiary is where you allow the plant to tell you how it needs to be pruned. You follow its strengths and outlines.
You dance a fine line between what you want it to be and what the plant itself is telling you it could become.
Formal topiary is more the crenellations, the chamfers, the tiers and plinths you see in the gardens of old houses.
Everything is straight, the plant is trained with string if necessary and the pieces are normally large and crisply maintained.
Charlotte Molesworth is the lead practitioner of this in the UK.
I learn a lot from her each time we work together in her own garden.
If you want to see more, we often post the latest pieces we have made on Instagram.
Help You Make Or Maintain Your Topiary?
First of all you need to choose the right plant. Don't prune one that won't grow back!
Secondly, using the right tools is every bit as important. We love, and only use, sharp and shiny Japanese made shears.
Thirdly, take your time. The care you take pruning your plant will show in how good it looks when you are finished.
If you don't want to clip yourself, or would prefer some guidance the first time, then you can always ask us about it.
I love helping people with their topiary and am happy to answer any questions you might have, so do get in touch now.
Happy clipping!
July 21 st 2017
Aug19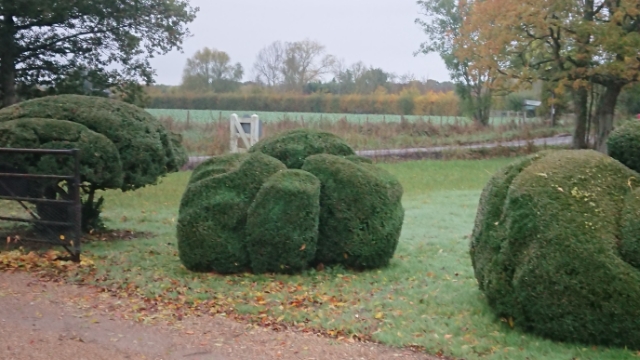 Topiary Composition and design is a major part of my work – which is why I have created an online seminar for keen gardeners and creatives to learn how to compose a piece of topiary. There are several dates available so please head here to buy a ticket. The seminar lasts two hours (including q and a) and will explore the process needed to look at a shrub or hedge and work out what you can design from it. These principles have been learnt the hard way – through mentoring, experimenting and years of practise. Hopefully, it will help you shortcut …
Jun10
Brought By Bike is an excellent website I found last month, where businesses offer their services by (of course) bicycle. Modern Mint and my topiary work is now live on the site offering my topiary services, via bike, to the following two postcodes – CM1 CM2 Now I can imagine I will need to borrow a ladder should anyone have a larger shrub, but most town gardens in the Chelmsford area have a need not just for privacy but to let light into the house… so a balance must be struck when shaping hedges and shrubs to cover both needs. …
May10
Transforming Topiary – a video made for the European Boxwood And Topiary Society by Charlotte Molesworth and I, in her garden. We take a dog topiary and work out how to update it, turning it into a bird. Worth a watch I think, and hopefully useful to you! You can see more of my clipping on the topiary page. Or read my Spring 2021 Topiary Provocation here.