THE MODERN MINT BLOG
The perfect garden (or even worse, the perfect lawn!) is almost a badge of honour, something to be achieved and then shown off like a trophy on the mantelpiece. This search for perfection happens often in our lives – we seek the perfect word, the perfect skin, the perfect cup of tea.
But the perfect garden is surely unachievable, if by perfect we mean 'nothing out of place.' Flawless. There will surely always be a corner that you haven't had time to 'tidy' or 'clean'… unless resources are seemingly unlimited…
But what this does (beautiful as the space is) is move itself further away from perfection by trying too hard… the mind, the eye, the thought process becomes accustomed to this level of 'flawlessness' and then seeks it constantly, competing almost to capture what lurks beyond the nth degree… (and good luck getting there…)
"Who has not asked himself at some time or other: am I a monster or is this what it means to be a person?"
Brazilian author Clarice Lispector
If the perfect (flawless, nothing out of place) garden is unachievable, what then do we aim for?
How about curious… interesting… something with a little texture…
By all means set high standards. Strive to achieve them. But perfection is about more than control – the perfect garden is one where simple things are done well, you don't have to make excuses or claim 'you should have it seen it last week…' and the plants grow well and can be enjoyed…
"Don't forget, that this is the season for strawberries. Yes."
Clarice Lispector (who obviously knew what made the perfect garden.)
(For a few more ideas on the perfect garden, check out these books – the first is the designer Fernando Caruncho…)
July 9 th 2014
Sep29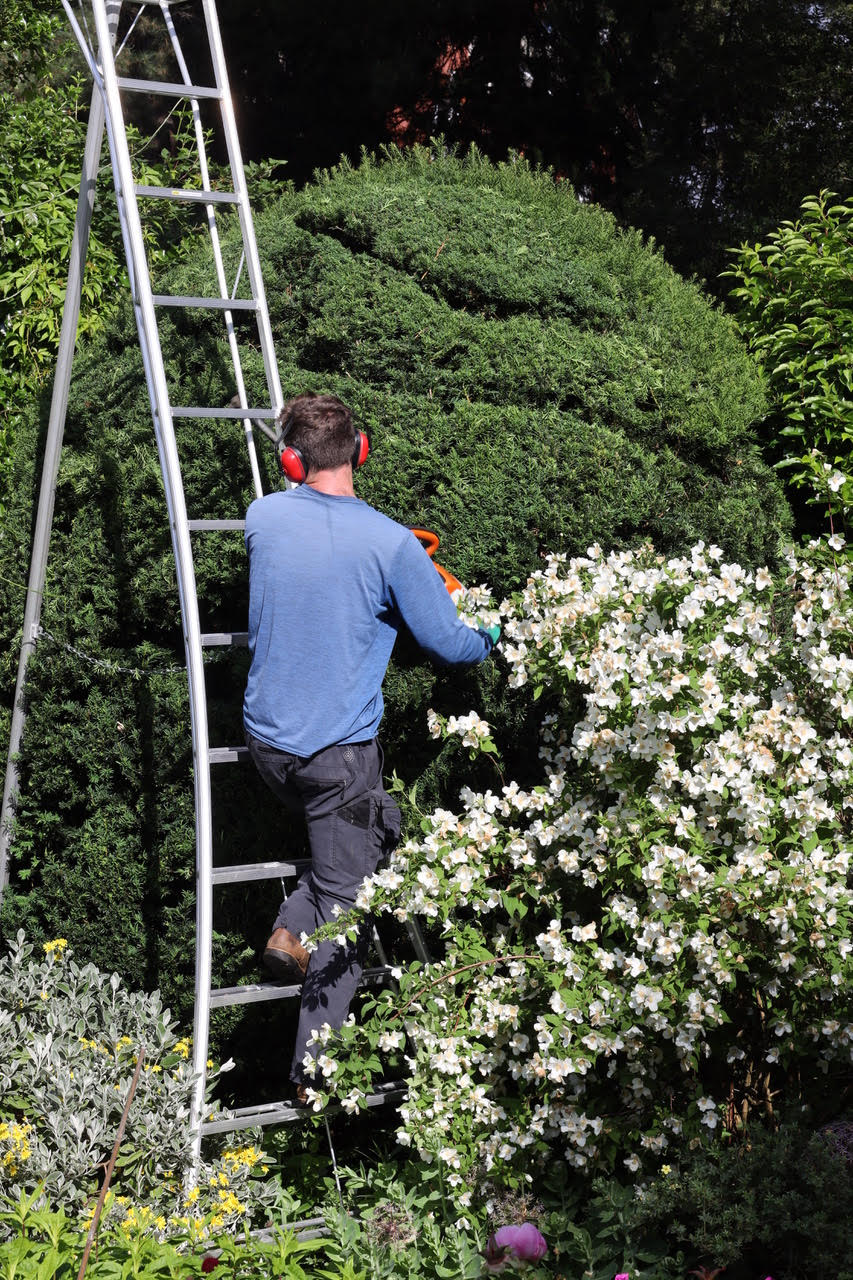 Making a new topiary out of the large, dull facade of a Taxus blob… My work was to change it up from a 'jelly drop' shape and give it texture, open it out and let the light through, and make it a sculptural feature in the background of the garden in summer… yet a major part of the garden in winter. A few more years before it becomes something special, but there was far more leaf and growth inside the plant than I thought and so it will not take too long for it to gain in character and become …
Sep27
Two weeks ago I was invited to teach topiary at the garden of Griselda Kerr, the author of The Apprehensive Gardener. I love teaching and sharing skills, but I was placed on the spot in the afternoon and asked to show how I would make a new topiary from an existing shrub. So below is a speeded-up video of me creating a cloud-pruned topiary from an old boxwood tree. I particularly love the ending when the class get involved….! See the video here. One hour was all it took, and though it needed a little tidying-up, it was made by …
Sep27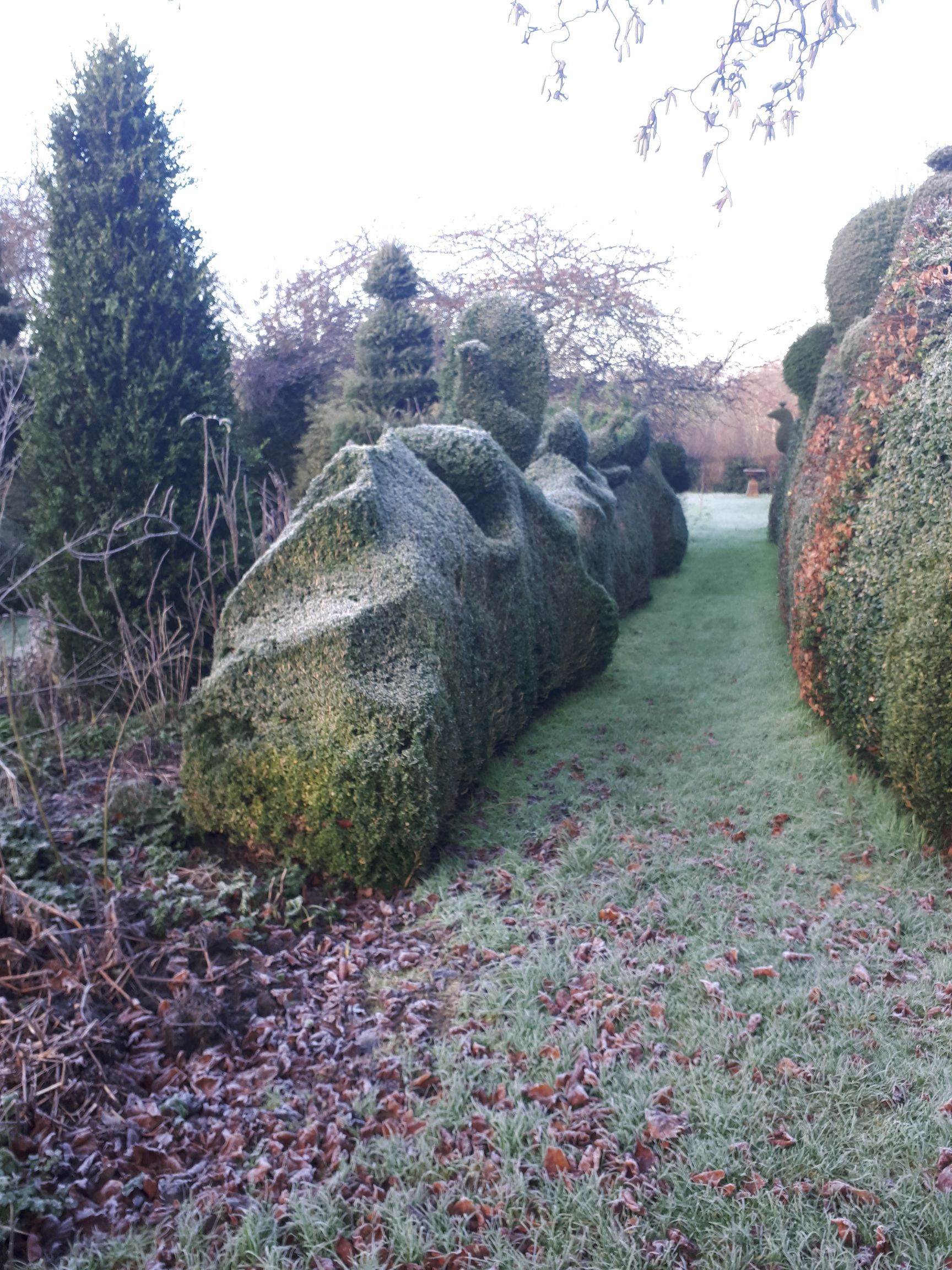 Charlotte Molesworth, my topiary mentor, and I are running our popular topiary workshop again in 2022. You can email me for details – or go here for information, your ticket and to find out about dates. Book A Spot On A Topiary Workshop, September 2022