THE MODERN MINT BLOG

The buxus hedge in the picture above – ripe for pruning!
Jake Hobson is a cloud pruning specialist, and we love his work here at Modern Mint.
But what is creative pruning/organic topiary? It is a step away from the traditional or old-fashioned forms of topiary and into something with a freer form, something that has movement to it, an opulence, a life force. We realise we are heading into esoteric territory here, but we are talking about a creative act, one that works best when hedge and pruner are working together symbiotically… the pruner bringing attention to a shape half hidden, the plant guiding the pruner to how it really wants to grow.
(The other day we heard a philosophy about bringing up children; that your children are only on loan to you, they are not to keep. Try all you might and worry all you will, but one day they will have to go. This gives you something of the flavour of organic topiary – you can exert your influence, but the hedge must also do its own thing!)
There is a lot of fun to be had with the terms associated to Organic Topiary; 'blobberies' and 'twmps' distort language as much as the style distorts our expectations of the traditional topiary shapes. Formality and grandeur is out, skewed and peculiar are in.
The video below is from a series Carol Klein did in her own garden. In it, Jake Hobson cloud prunes a box hedge ("elevate this hedge into art!" she says) his section starts around the 18.50 mark…
We love what they were trying to do with the hedge, linking its shape to the landscape beyond it…
"It should be natural and organic looking, with just a little bit of definition to it, and nothing too strong or dramatic."
But imagine pruning it with a sharper intent, to create contrast amongst unrestrained grasses or a meadow. That would look fantastic too.
In his book 'The Art of Creative Pruning' Jake Hobson asks where pruning might go next, "… trends change, but for every decline there follows a revival.  The influence of the East will surely continue to grow, along with an informal style of pruning that embraces natural, organic forms. Conversely, formal topiary and traditional western skills will continue to thrive as people refine, and redefine, them."
We love organic topiary and think it suits modern gardens perfectly – clients want something (if not fully bespoke) then most definitely unusual, and this is the most low impact and gratifying way to deliver it. Do please give us a call if you wish to discuss a possible creative pruning or organic topiary project you might have. The subject is close to our hearts!
Topiary books and Jake Hobson's 'The Art of Creative Pruning'…
The Art of Creative Pruning: Inventive Ideas for Training and Shaping Trees and Shrubs
Niwaki: Pruning, Training and Shaping Trees the Japanese Way
Topiary: Garden Craftsmanship in Yew and Box
A Practical Guide to Topiary
… and this beautiful book from Jacques Wirtz…
The Gardens of Wirtz
May 1 st 2014
Apr20
Hey Modern Minters, we have been busy already this year – so busy! Here is some of the topiary work we love doing so much…. A post shared by ModernMint (@modernmintshop) on Apr 5, 2018 at 9:48am PDT Whilst evenings (and some afternoons!) have been spent travelling the country giving garden talks to clubs, horticultural societies, WI's and U3A's. This is all fabulous fun but it has meant: We have not been consistent with our mailing list I have not finished the book 'Helping The Honeybee' I was due to get to the publisher by the end of February There …
Mar30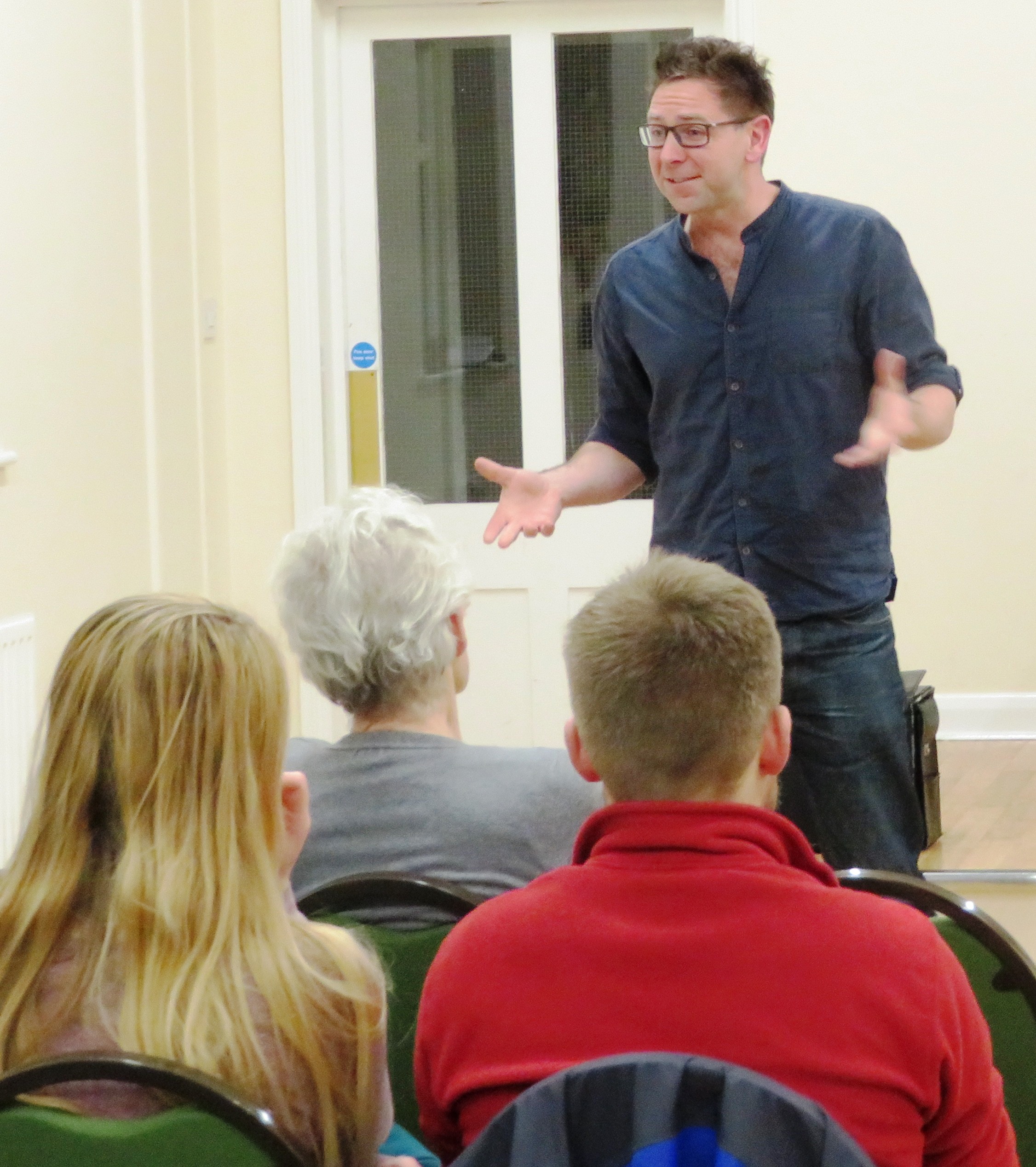 This week I gave a talk – Helping The Honeybee – to the lovely beekeeping group at Southend on Sea. Here are some notes for those who didn't have a chance to write down some of the ideas we spoke about and shared…. The Top Plants For Bees Helenium Sedum Echium Marjoram (which you will find in your seedballs) Oregano Eupatorium, also known as Joe Pye-Weed Borage Nepeta Veronicaastrum Teucrium Phillyrea If you want a hedge for around your apiary, you will not go too far wrong with planting the amazing, tough as old boots, Phillyrea. Read plenty more about …
Feb10
There seems to be some underhand shenanigans going on here. Bob Flowerdew is threatening to resign. We face losing the UK's cornerstone organic garden. So please take a look at what is going on via the Facebook group…. go on! Go Now! Save Ryton Organic Gardens!