THE MODERN MINT BLOG
Tucked away in the March issue of The Garden magazine is a lovely article by James Wong of 'Grow Your Own Drugs' fame.
He speaks about the Victorian gardeners (like the ones who grew pineapples for the table) and how they continuously experimented and tested new garden ideas.
"The huge irony is that the great Victorian gardeners we struggle to emulate were obsessed with innovation… characterised by an almost pathological pursuit of novelty."
Questioning previously held truths and exploring new avenues of thought about gardens and gardening is the best thing we can do as designers/gardeners/landscapers. The most valuable card we hold as an industry is not to be static, believing we know it all, or that traditions shouldn't be messed with because things were better and brighter in 'the good old days'.
The greatest tribute we can pay to the past is to see the significance of this Victorian ideal and pursue the new, the bold, pick at the thread of what might be and hang around the edges of what we can't quite grasp. Pursuing the novel may lead to dead ends and failure, but there is no wrong in that – a blunder becomes just another starting point.
A modern garden design does not have to be all steel and slabs, with few flowers… or an eco-friendly bird and bee paradise with weeds growing through the paving cracks… it should be a place that gives you what you want, while offering a chance to try what you didn't even know it was possible to have. See the influence of Joy Larkcom on salad growing or Mark Diacono with Szechuan pepper. They are exciting, our 'modern day' Victorian's'
Being open-minded to what is possible and aspiring to discover what you have learnt is the best attitude to have for the present and the future of gardening and garden design.
Look at these books by James Wong, Joy Larkcom and Mark Diacono…
February 26 th 2014
Feb22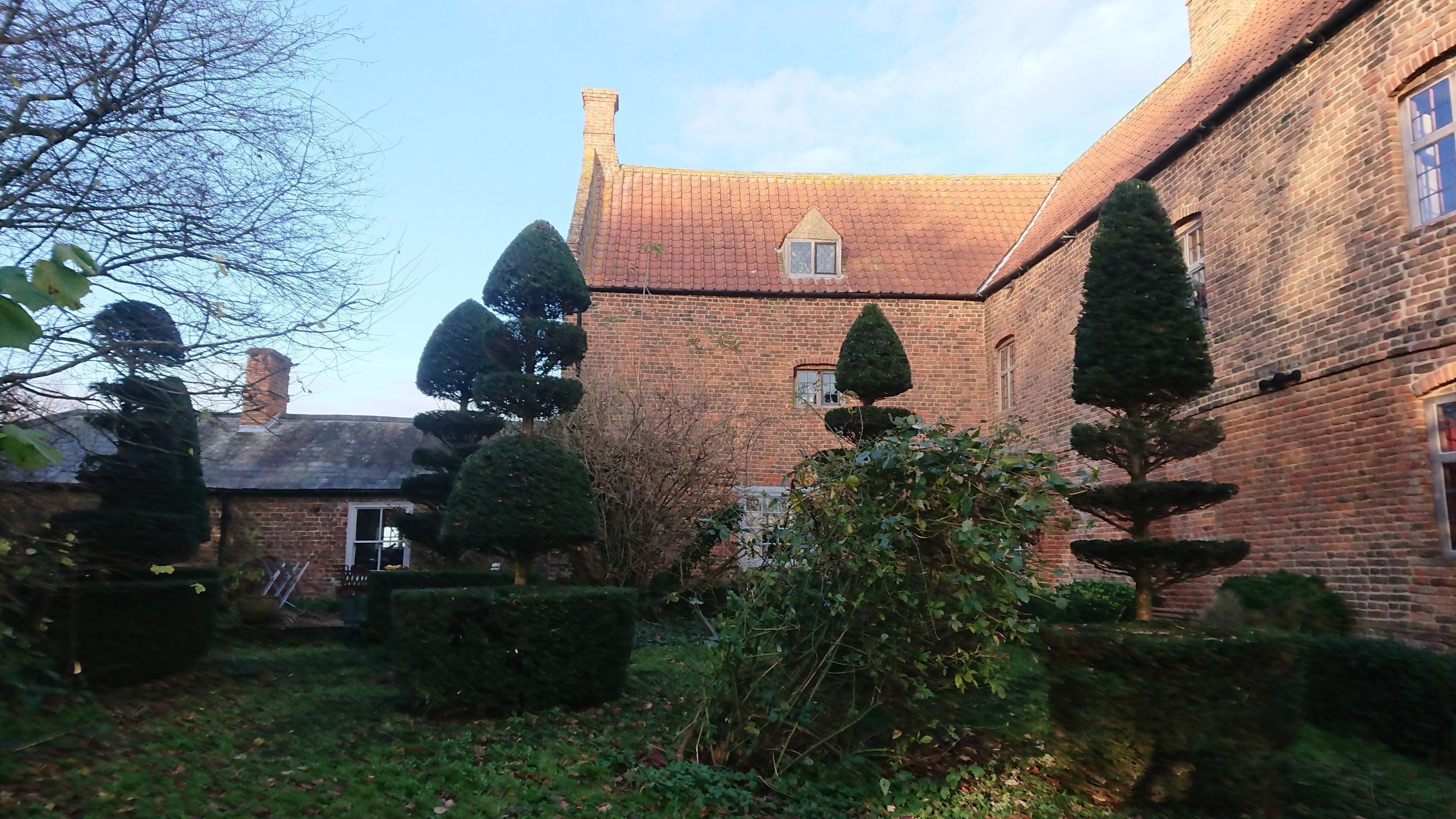 Guanock House needs a trainee topiary artist! Some of you may know it as the first home and garden of designer Arne Maynard, but is now owned and maintained by Michael Coleman and his wife Michelle. They offer meditation workshops and retreats there and it is as beautiful a house and garden as you could wish to visit. They called me in last Autumn to help shape up some of the topiary as it was all getting out of hand, but what it really needs is someone with a steady hand and lots of patience to take over the clipping …
Feb09
Here are some photos of work I have been doing at the garden of Charlotte Molesworth in Kent. Snow and ice brings out the depth of the different planes and angles carved into the boxwood. A garden has to look beautiful in winter – and topiary (green architecture)  helps do that! For more topiary pictures, click here.
Feb01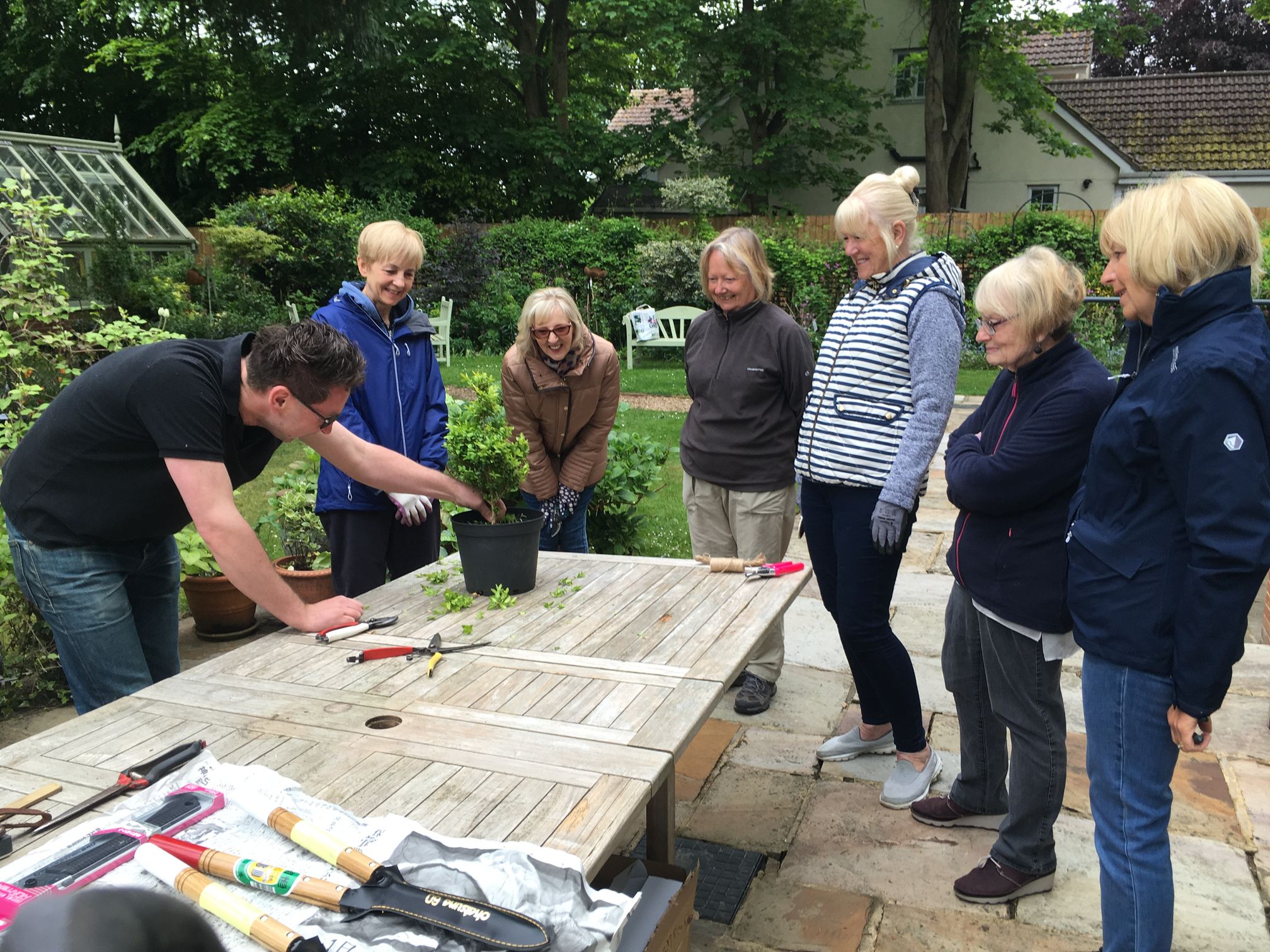 I am an experienced teacher of topiary and pruning, running workshops in the topiary garden of Charlotte Molesworth in Kent, as well as for The English Gardening School and The European Boxwood And Topiary Society. So if you are a keen gardener, a garden club, a group of friends who want to know more or even an absolute beginner who has been bitten by the gardening bug, then do contact me about what you might like to learn. What a laugh we are having in this workshop session I ran for a group of friends in Essex… Many people employ …