THE MODERN MINT BLOG
How would a minimalist gardener think?
A few weeks ago we wrote about 'the minimalist garden' – and this got us thinking not so much about the features a minimalist garden has, but about how minimalism can be applied to the way we garden.
What then would a minimalist gardener do?
1) Have more of what you value
If you love lawns then sweep away the flowerbeds that clutter up your precious gardening time and go, tend your lawn.
If you love topiary – in whatever form or style – then start adding plants that love to be clipped.
Ask the question (and answer it truthfully) – is this something I value? If the answer is no, let it go.
(The above is a great book for those wanting to know more about minimalism – if you click on the picture it will take you to Amazon where you can find it for under £4… or less than £1 on the Kindle!)
2) Have less tools
Get yourself secateurs, a piece of hessian for collecting prunings and weeds, a spade and a fork, a hand trowel, some shears, a hoe and a scythe and a stone to sharpen it. What else is there?
(Okay okay, we are almost retreating into the dark ages – a scythe? No-one has time to cut the lawn anyway, so who will get the chance to scythe it? But look in your shed and see what never gets used…
… what do you mean your shed is so full you can't get into it to check what you don't need…?
And that is the point. Question what tools you actually use. Then buy quality tools that will last. You can't go wrong with the Okatsune make below…)
Okatsune 101 Small Bypass Secateurs
3) Water less
That means less pots on the patio. Better compost in those pots. Mulching borders to improve the soil structure, which increases its water holding capacity. Putting the right plant in the right place, so that it thrives rather than looking ill because the conditions don't suit it.
It means being a better gardener.
4) A stitch in time saves nine
Catch weeds before they seed. Don't disturb the soil. Design well – make sure there are mowing margins against walls (or better yet, flowerbeds!) terraces are well-built, paths lead somewhere and sculpture has a sense of scale and grandeur that fits in with the rest of the garden.
If you keep having to duck your head to mow underneath a tree, or go up a ladder three times every summer to cut ivy out of the gutters, or hire a hedgetrimmer to cut the Eleagnus that keeps growing in front of the windows and blocking the light – do something about it!
Cut the branch, reduce the ivy by 50% and remove the Eleagnus and plant something better suited to that position.
A minimalist gardener would not allow the hassle!
5) Allow nature to do the work
Don't bother spraying. Don't bother fertilising. Sow a meadow instead of a lawn. Don't worry about clearing up the borders in October and then composting the material (you know, all the turning and the sieving and the sweating and the barrowing it around the garden.)
Let the aphids have their fill, because soon the predators will come and dispose of them. Let the plants grow how they will – without fertiliser they may not grow as tall but they will be stronger and more durable for it. Let the meadow flowers come up where they want to, not where you have 'artfully' placed them. As for making compost – throw the material on the ground and it will turn into compost right where it sits – why do you need to give it a special place to do what it wants to do anyway?
Let your normal gardening routines go a little, see how different practises affect your landscape. Nature might just surprise you…
That then is our idea of a minimalist gardener. Some may sound silly, but we think answering the question 'what do you value?' is an incredibly important and useful place to start.
July 6 th 2014
Mar24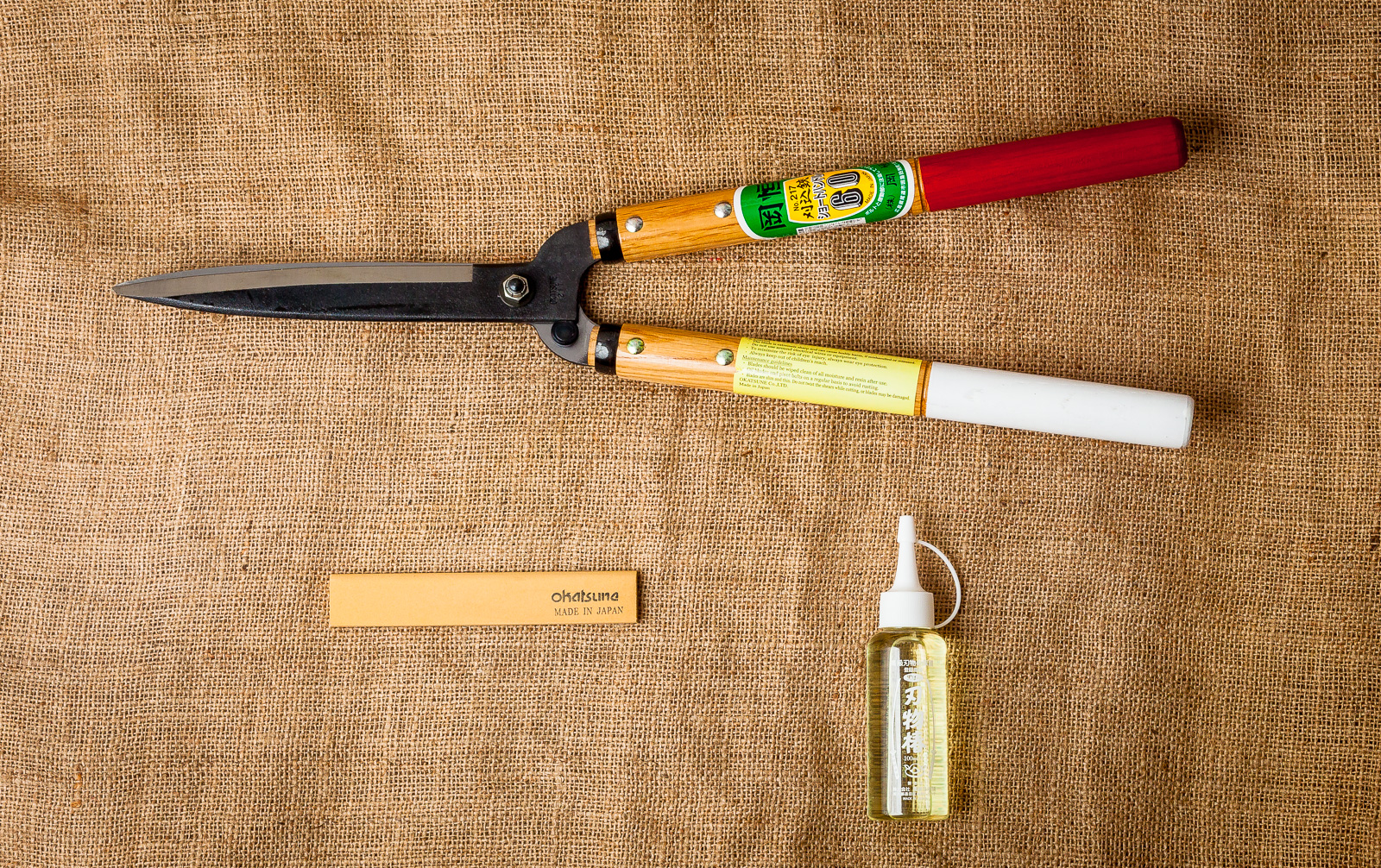 Shears or power tools? What is best to use? The Joy Of Shears I love my Okatsune shears, the beautifully balanced red and white handled pruning shears from Japan. They do everything you need, whether giving a little extra detail to a topiary piece or bashing their way through a hawthorn or beech hedge that boundaries a garden. Another pair of shears you may wish for, that are far sharper than any power tool ever needs to be, is this Tobisho made pair of curved, steel blades… They are basically two samurai swords bolted together. So sharp they could cut …
Mar21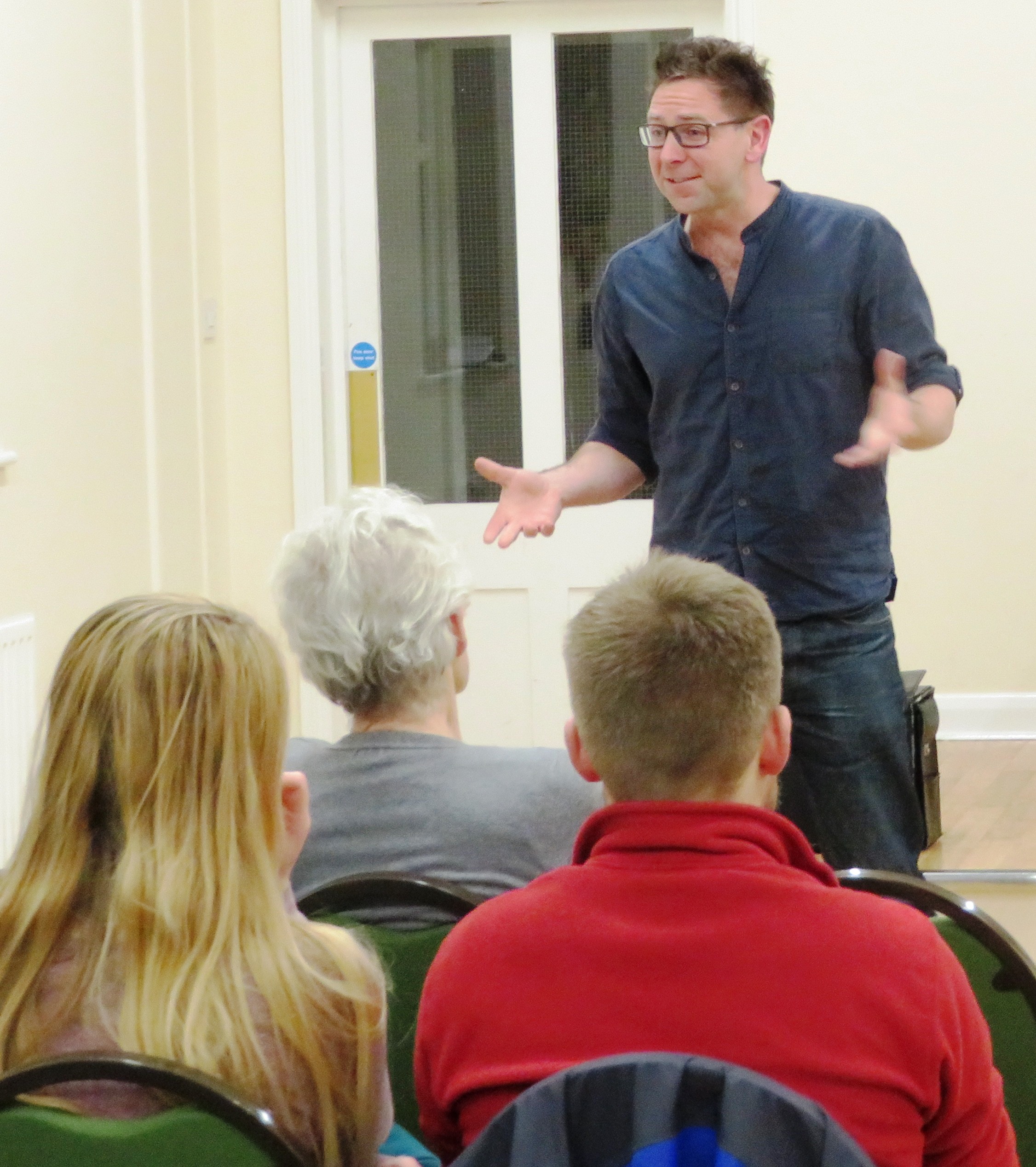 A potted history of my small business, inspired by the wonderful bite size blog posts of how Charles Boyle has run CB Editions, so I thought I would do something similar for Modern Mint. Well, with Coronoavirus hitting I have the time to get all nostalgic…. Moved to Essex from Hampshire, going from a list of relentlessly busy garden maintenance jobs in huge gardens whilst spending evenings and weekends doing project planting and lawn care work to… nothing. Went to Japan for two weeks, a gift to myself for making the move away from a job where I was such a …
Mar20
My Tobisho Topiary Shears are up for sale! Browse Here If you are a tool nerd, or a boxwood geek or just a fan of beautiful, handmade items then these are for you! I am refreshing my tool bag and, as these wonderful shears are so rare, thought I would offer to someone with a lust for this kind of thing. Check them out – Tobisho Topiary Shears.