THE MODERN MINT BLOG
The minimalist garden, published in 1999, is a seven chapter (plus an introduction) tour about how 'less is more' in the garden – leading to elegant, tranquil, sublime garden spaces.
In his introduction, Christopher Bradley-Hole writes, "There is something essentially right about minimalism, something which corresponds to the emotions and feeling of well-being and energy." You turn the page to a picture of Ryoan-ji.
Minimalism in the garden is a hard one to judge – we may look one day at a scene and crave more variety, more inspiration, less clean line and more chaos. The next day the same scene could ease a worried mind, be the perfect antidote to a tumultuous pattern of thoughts. This is the line you tread with a minimalist garden – less is more, until less isn't enough.
(We do wonder about the gardens of Fernando Caruncho. Do they work because the smaller plant palette matches and even enhances the space? Or do the clients, as brilliant as their gardens look, end up wanting more change and less control and subtlety?)
But how do you achieve that balance? What is it that sets one garden that works apart from another that doesn't?
What you notice about most of the pictures in the book is that they are taken in hotter climates. The seasons in the UK are so strong, each defined by its own character, that we are used to seeing rhythm and movement, a slow unfolding of the year. In hotter climates spring can be a lot shorter, summer parched. It is more extreme, and so suits a more extreme look and philosophy.
It is also noticeable how many courtyards lend themselves to the minimalist approach. "Walls are a vital part of the minimalist garden," and a confined space, with dynamic sunlight, creates a play of shadows and tones that enhances an uncluttered space. If you have these elements to play with as a designer, then make the most of them. They are a gift the soft plants and subtler sunlight of the UK don't give you.
"…there has been tendency recently for plantings to become cluttered – an expression of abundance with one plant growing through another so that it is not clear where one plant begins and another ends… with the minimalist approach the plants are treated more reverentially, with single plants displayed as if they were an object in an art gallery." How different and odd this sounds to the current trend in gardening, where plants are expected to look natural (by using more native species) and be allowed to find and secure their own space (see the work of Amalia Robredo, or how a meadow takes shape.)
What we love about minimalism is that is asks you to fill the space yourself, to project your ideas and passions onto it. You are given a platform and the freedom to make of it what you will. (This book is the simplest guide to minimalism at home, if you need a little help with the concept, or a refresher…)
One sentence in 'the minimalist garden' made us sit up straight, "The appreciation of the boldness and ruggedness of natural features teaches people not to be small-minded, but instead learn to develop the bigger picture; to simplify, to widen thinking and, most importantly, to consider the garden in a new light." Next to this sentence was a picture of the stepped banks at Dartington Hall (if you haven't seen them, do go! Amazing place!)
To simplify, to widen thinking. This is a beautiful ideal and one the atmosphere in a minimalist garden can achieve when the space is not too cold or sterile.
In the UK it is the planting palette that warms the space and gives it life. Less sculptural plants, less box and yew in geometric patterns, more 'stylised' meadow and informality in the planting. Allay this to the strength of a courtyard space and minimalism works well. Its use in a London garden would provide a welcome retreat from everyday life. But trying to do it in the countryside is daft – there, we think you must be bold and plant huge swathes of native plants – especially if the view is good.
The simplification of your garden to achieve a space that is elegant, soothing and low maintenance is a worthwhile goal. For us though, there must be an equilibrium kept – a little chaos, a release of the brakes – is just as important in helping to create your gardens atmosphere.
If less is more – why not less control?
Buy The Minimalist Garden here…
… or other books by or about Christopher Bradley-Hole:
June 16 th 2014
Mar24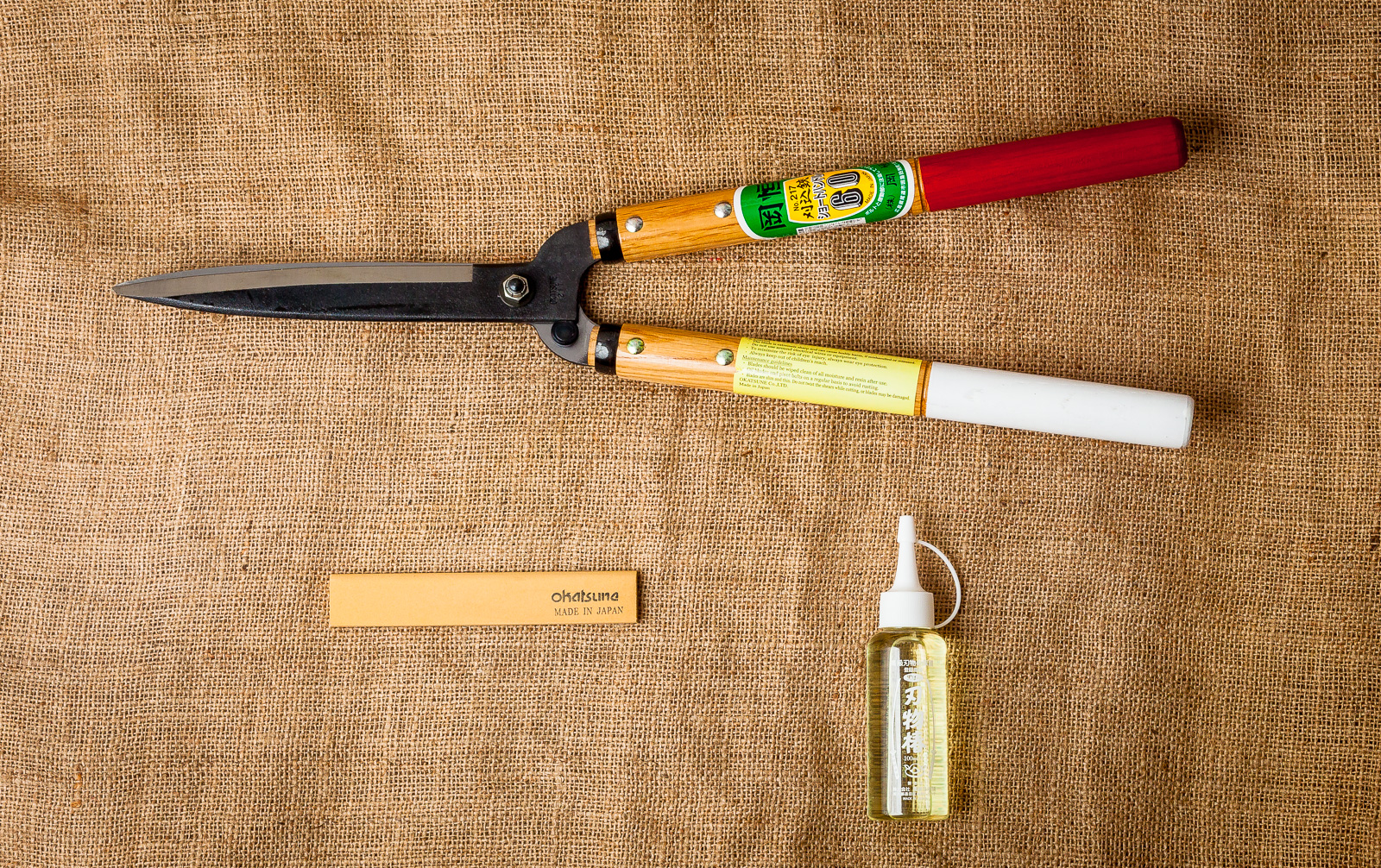 Shears or power tools? What is best to use? The Joy Of Shears I love my Okatsune shears, the beautifully balanced red and white handled pruning shears from Japan. They do everything you need, whether giving a little extra detail to a topiary piece or bashing their way through a hawthorn or beech hedge that boundaries a garden. Another pair of shears you may wish for, that are far sharper than any power tool ever needs to be, is this Tobisho made pair of curved, steel blades… They are basically two samurai swords bolted together. So sharp they could cut …
Mar21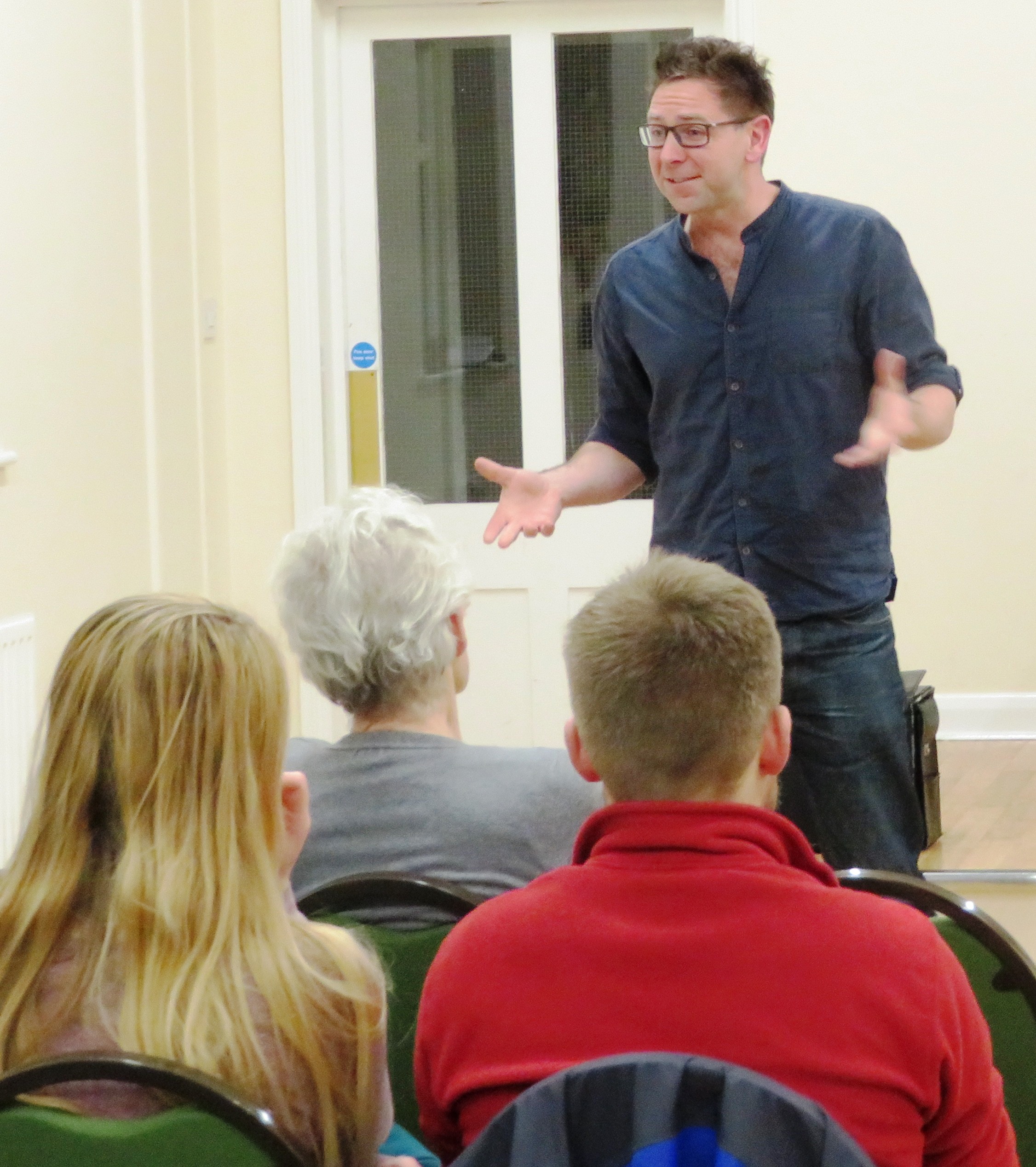 A potted history of my small business, inspired by the wonderful bite size blog posts of how Charles Boyle has run CB Editions, so I thought I would do something similar for Modern Mint. Well, with Coronoavirus hitting I have the time to get all nostalgic…. Moved to Essex from Hampshire, going from a list of relentlessly busy garden maintenance jobs in huge gardens whilst spending evenings and weekends doing project planting and lawn care work to… nothing. Went to Japan for two weeks, a gift to myself for making the move away from a job where I was such a …
Mar20
My Tobisho Topiary Shears are up for sale! Browse Here If you are a tool nerd, or a boxwood geek or just a fan of beautiful, handmade items then these are for you! I am refreshing my tool bag and, as these wonderful shears are so rare, thought I would offer to someone with a lust for this kind of thing. Check them out – Tobisho Topiary Shears.