THE MODERN MINT BLOG
Over the weekend we saw an advert for Artificial Lawn that claimed it was the 'only alternative to mowing!'
Let us be serious – that is no more than marketing hype, and a lie.
The first alternative to mowing that springs to our mind is… don't mow. Really, keep it that simple, and don't mow. Let the grass grow longer, flower and set seed… and see how the garden looks.
You might be surprised by what grows when a lawnmower is not cutting the heads off a plant every week through the growing season – orchids have even been known to make an appearance – and all that spare time you now have because you are not mowing for hours on end every weekend will mean you can study what these plants, now allowed to perform, actually are.
What happens though, when it gets to the end of summer, and you want to tidy up? It's not a difficult question to answer, though we find it often falls on deaf ears because the answer is not what people want to hear. We suggest hiring a scythe mower for the day, to get all the work done at once. This solution is shrugged off as too much hard work (the people doing the shrugging conveniently forgetting the work saved over the previous 6 months.)
What about hiring someone with a strimmer? No.
Facetiously, we then suggest bringing in sheep. This answer also gets shrugged off (and it probably deserves it too – although we'd love to see a sheperd bringing his flock into the back garden for a few days – the neighbours perhaps wouldn't.)
You could always dig up and start your lawn again, this time sowing a grass seed that either grows slowly or doesn't get very tall.
Or better still, make the lawn area into a pond – there will be a huge increase in wildlife in your garden and it will also give you the same calming view to look out on as a lawn provides.
It takes a brave person to give up their lawn. But doing so really will give you more time to do something more interesting than mow. And if you hear someone say there is no alternative to a lawn, or that artificial lawn is the only alternative to grass – send them to us – we don't mind telling them straight.
(Yep, someone really wrote this book…)
March 24 th 2014
Jun10
Brought By Bike is an excellent website I found last month, where businesses offer their services by (of course) bicycle. Modern Mint and my topiary work is now live on the site offering my topiary services, via bike, to the following two postcodes – CM1 CM2 Now I can imagine I will need to borrow a ladder should anyone have a larger shrub, but most town gardens in the Chelmsford area have a need not just for privacy but to let light into the house… so a balance must be struck when shaping hedges and shrubs to cover both needs. …
May10
Transforming Topiary – a video made for the European Boxwood And Topiary Society by Charlotte Molesworth and I, in her garden. We take a dog topiary and work out how to update it, turning it into a bird. Worth a watch I think, and hopefully useful to you! You can see more of my clipping on the topiary page. Or read my Spring 2021 Topiary Provocation here.
Apr28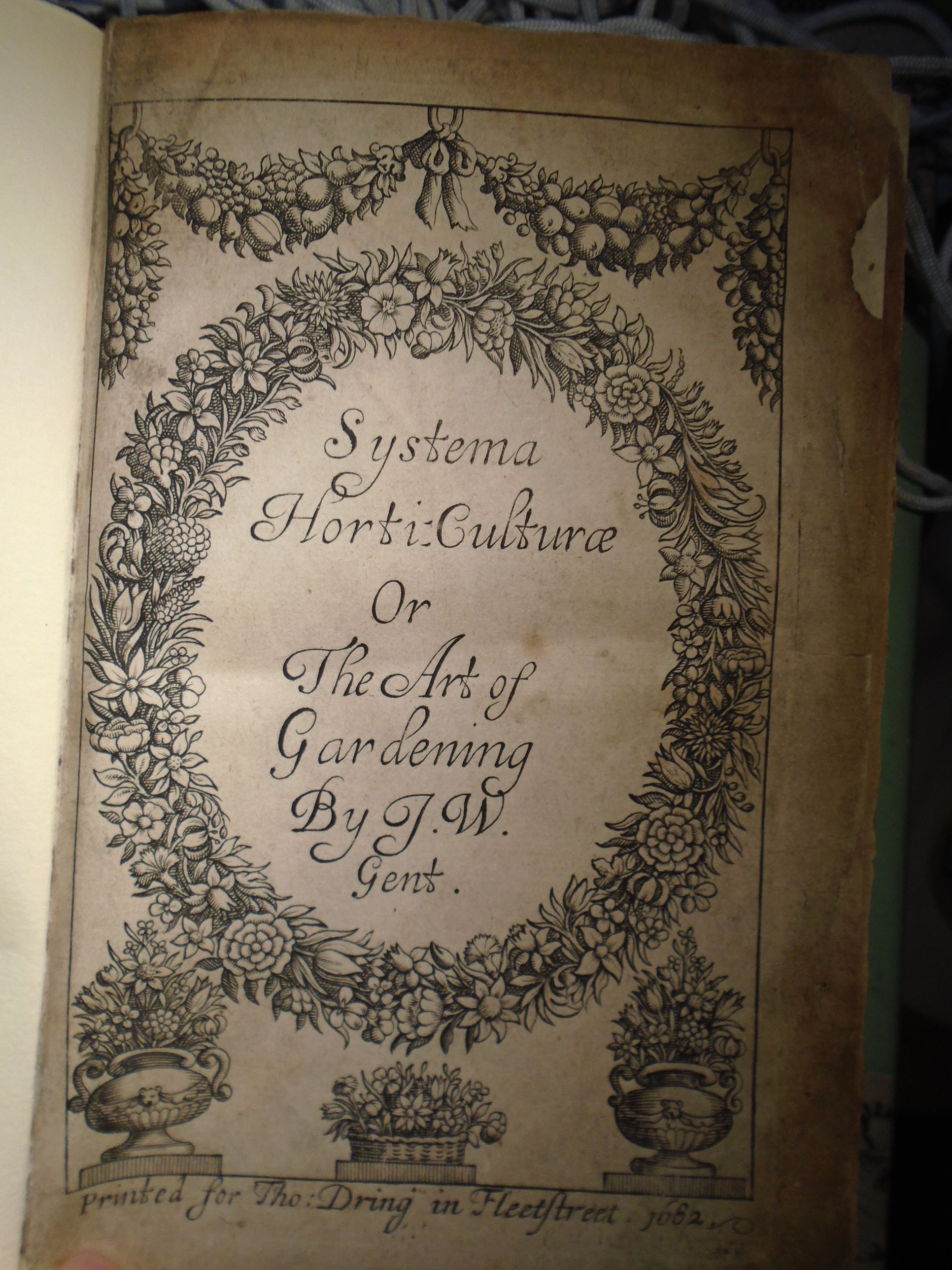 Phillyrea is one of my favourite plants for topiary. I have been using it for quite a few years as a specimen shrub, mostly due to the fact it clips well and has a tough habit – all good characteristics for a topiary plant. It also has a  reputation for being an excellent nectar source for bees… Read more about Phillyrea here. Mentioning this to Malcolm Thicke, a market garden historian and writer, he sent me a some photos of topiary and phillyrea mentioned by John Worlidge in Systema Horticulturae from 1682…. incredible! He also mentioned to me that in …