THE MODERN MINT BLOG
Over the weekend we saw an advert for Artificial Lawn that claimed it was the 'only alternative to mowing!'
Let us be serious – that is no more than marketing hype, and a lie.
The first alternative to mowing that springs to our mind is… don't mow. Really, keep it that simple, and don't mow. Let the grass grow longer, flower and set seed… and see how the garden looks.
You might be surprised by what grows when a lawnmower is not cutting the heads off a plant every week through the growing season – orchids have even been known to make an appearance – and all that spare time you now have because you are not mowing for hours on end every weekend will mean you can study what these plants, now allowed to perform, actually are.
What happens though, when it gets to the end of summer, and you want to tidy up? It's not a difficult question to answer, though we find it often falls on deaf ears because the answer is not what people want to hear. We suggest hiring a scythe mower for the day, to get all the work done at once. This solution is shrugged off as too much hard work (the people doing the shrugging conveniently forgetting the work saved over the previous 6 months.)
What about hiring someone with a strimmer? No.
Facetiously, we then suggest bringing in sheep. This answer also gets shrugged off (and it probably deserves it too – although we'd love to see a sheperd bringing his flock into the back garden for a few days – the neighbours perhaps wouldn't.)
You could always dig up and start your lawn again, this time sowing a grass seed that either grows slowly or doesn't get very tall.
Or better still, make the lawn area into a pond – there will be a huge increase in wildlife in your garden and it will also give you the same calming view to look out on as a lawn provides.
It takes a brave person to give up their lawn. But doing so really will give you more time to do something more interesting than mow. And if you hear someone say there is no alternative to a lawn, or that artificial lawn is the only alternative to grass – send them to us – we don't mind telling them straight.
(Yep, someone really wrote this book…)
March 24 th 2014
Aug05
I will be bringing a show about gardening to the Faversham Fringe on Wednesday, August 28th at 8.30pm. More details and tickets here – Faversham Fringe, The Grinning Gardener.
Jun30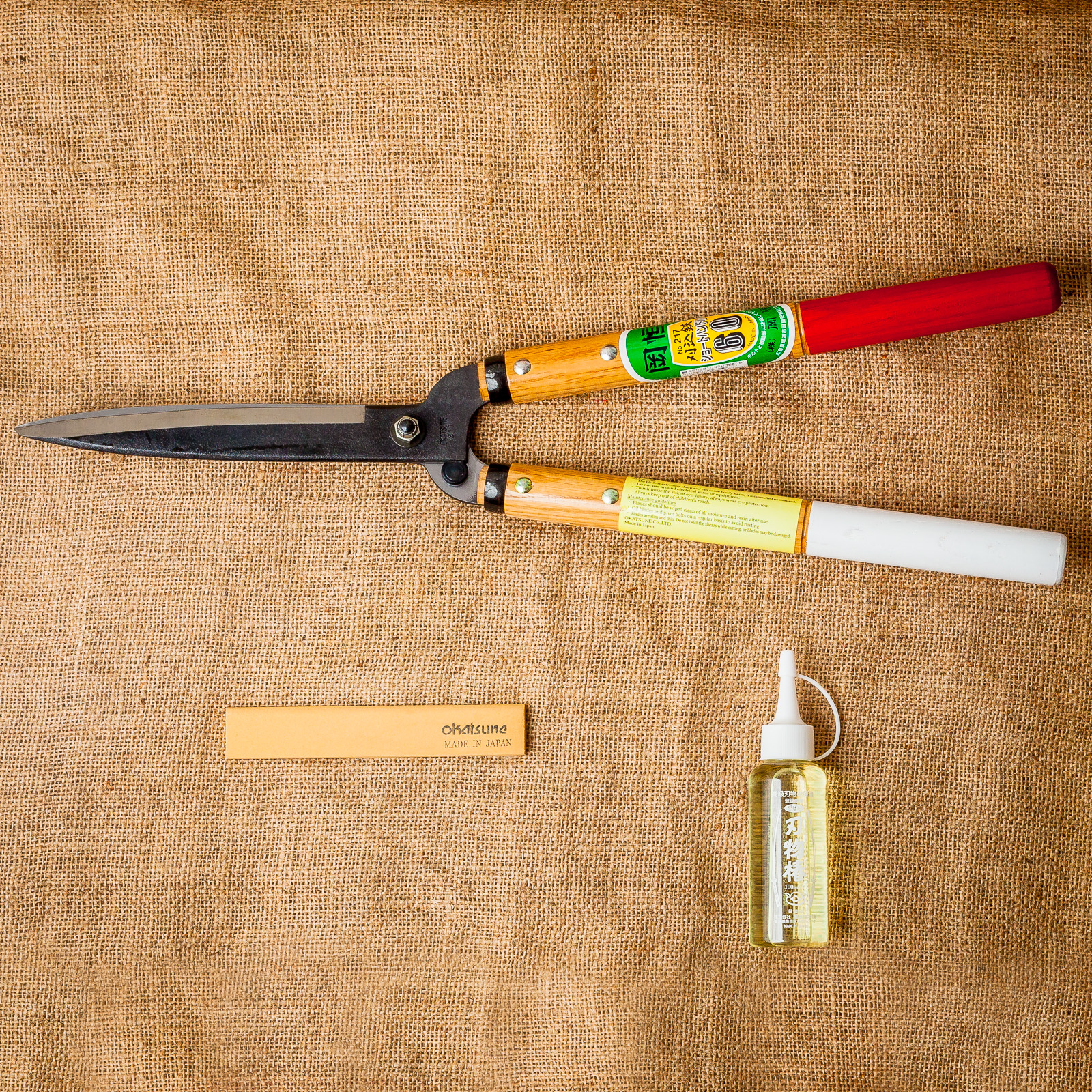 I recently wrote a piece for Topiarius magazine, the flagship publication of the European Boxwood & Topiary Society – of which Modern Mint is both a member and big supporter. Check out the EBTS here. They frequently run courses and talks too, so worth keeping an eye on. Below is the piece I wrote about the tools I use when making topiary and pruning trees…. Darren's Piece In Topiarius Magazine I use Okatsune Secateurs, which I started pruning with when working on a large orchard in Hampshire. My Felco's were too difficult to open with cold hands, but the chunky …
May20
Just inc are you are free in the following dates in June, you can visit my mentor Charlotte Molesworth's topiary garden… Check out the dates the garden is open here. And you can of course join both Charlotte and I for a topiary workshop in the garden in July, as well as September. Hope to see you there!