THE MODERN MINT BLOG
Over the weekend we saw an advert for Artificial Lawn that claimed it was the 'only alternative to mowing!'
Let us be serious – that is no more than marketing hype, and a lie.
The first alternative to mowing that springs to our mind is… don't mow. Really, keep it that simple, and don't mow. Let the grass grow longer, flower and set seed… and see how the garden looks.
You might be surprised by what grows when a lawnmower is not cutting the heads off a plant every week through the growing season – orchids have even been known to make an appearance – and all that spare time you now have because you are not mowing for hours on end every weekend will mean you can study what these plants, now allowed to perform, actually are.
What happens though, when it gets to the end of summer, and you want to tidy up? It's not a difficult question to answer, though we find it often falls on deaf ears because the answer is not what people want to hear. We suggest hiring a scythe mower for the day, to get all the work done at once. This solution is shrugged off as too much hard work (the people doing the shrugging conveniently forgetting the work saved over the previous 6 months.)
What about hiring someone with a strimmer? No.
Facetiously, we then suggest bringing in sheep. This answer also gets shrugged off (and it probably deserves it too – although we'd love to see a sheperd bringing his flock into the back garden for a few days – the neighbours perhaps wouldn't.)
You could always dig up and start your lawn again, this time sowing a grass seed that either grows slowly or doesn't get very tall.
Or better still, make the lawn area into a pond – there will be a huge increase in wildlife in your garden and it will also give you the same calming view to look out on as a lawn provides.
It takes a brave person to give up their lawn. But doing so really will give you more time to do something more interesting than mow. And if you hear someone say there is no alternative to a lawn, or that artificial lawn is the only alternative to grass – send them to us – we don't mind telling them straight.
(Yep, someone really wrote this book…)
March 24 th 2014
Mar24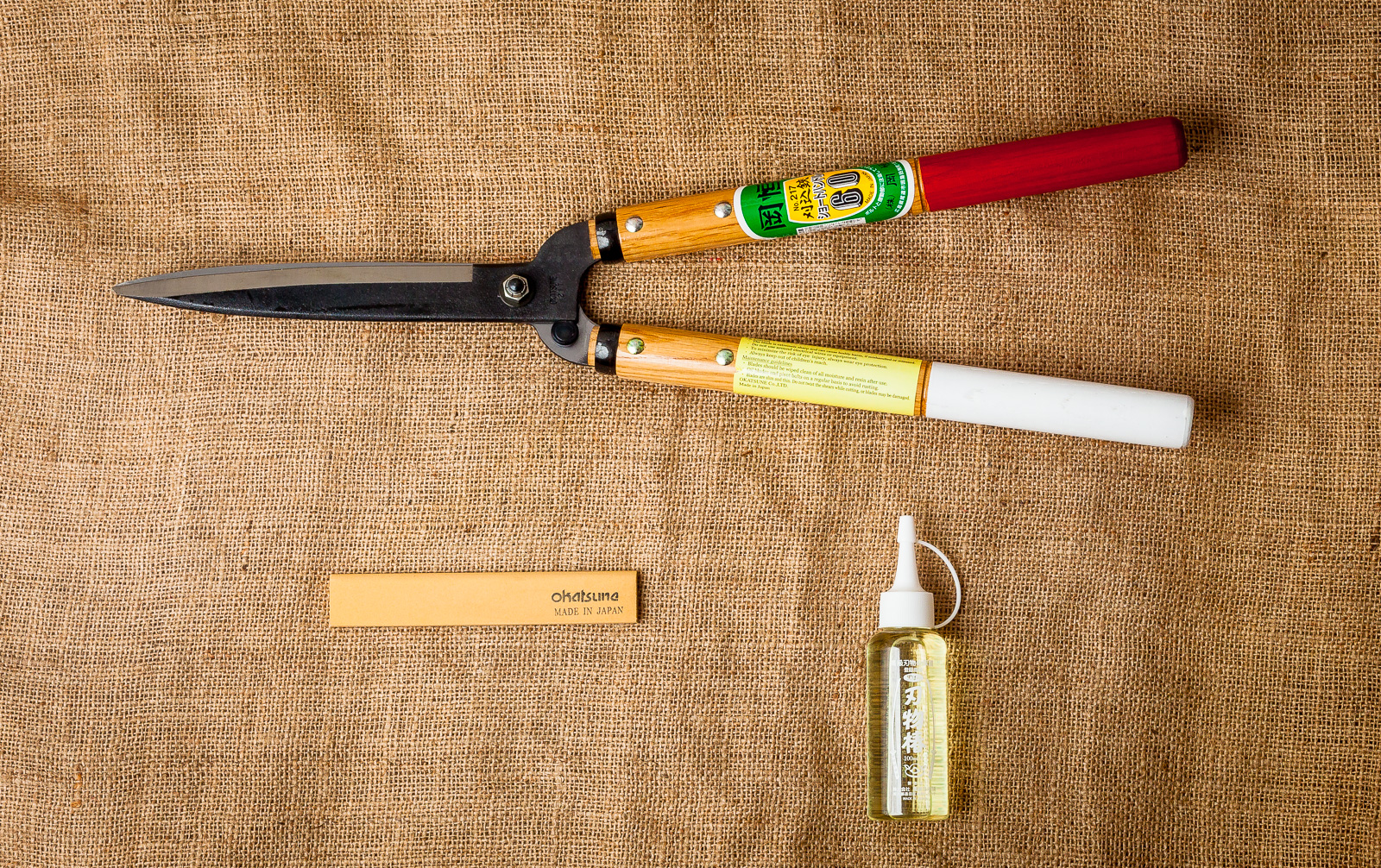 Shears or power tools? What is best to use? The Joy Of Shears I love my Okatsune shears, the beautifully balanced red and white handled pruning shears from Japan. They do everything you need, whether giving a little extra detail to a topiary piece or bashing their way through a hawthorn or beech hedge that boundaries a garden. Another pair of shears you may wish for, that are far sharper than any power tool ever needs to be, is this Tobisho made pair of curved, steel blades… They are basically two samurai swords bolted together. So sharp they could cut …
Mar21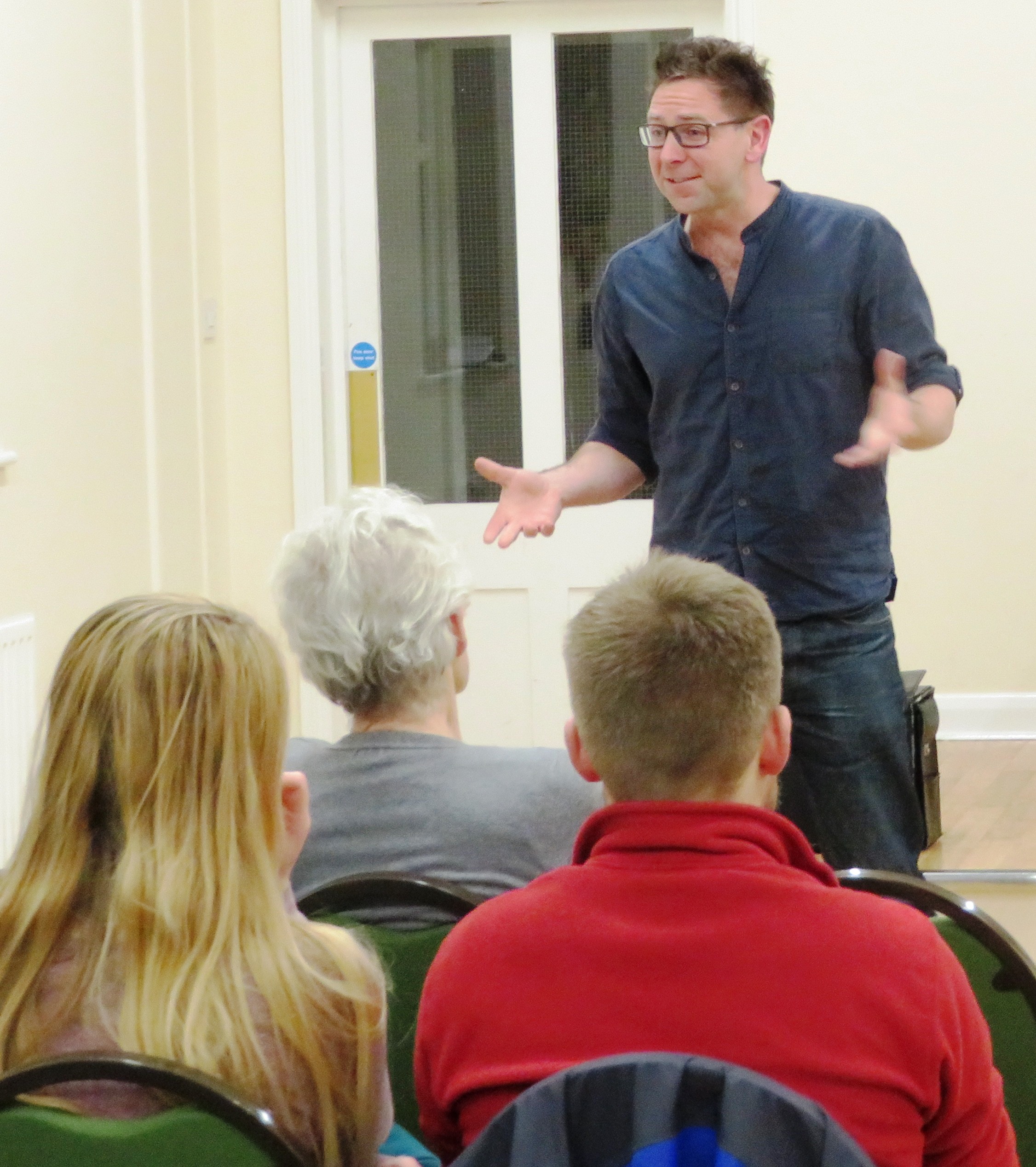 A potted history of my small business, inspired by the wonderful bite size blog posts of how Charles Boyle has run CB Editions, so I thought I would do something similar for Modern Mint. Well, with Coronoavirus hitting I have the time to get all nostalgic…. Moved to Essex from Hampshire, going from a list of relentlessly busy garden maintenance jobs in huge gardens whilst spending evenings and weekends doing project planting and lawn care work to… nothing. Went to Japan for two weeks, a gift to myself for making the move away from a job where I was such a …
Mar20
My Tobisho Topiary Shears are up for sale! Browse Here If you are a tool nerd, or a boxwood geek or just a fan of beautiful, handmade items then these are for you! I am refreshing my tool bag and, as these wonderful shears are so rare, thought I would offer to someone with a lust for this kind of thing. Check them out – Tobisho Topiary Shears.