THE MODERN MINT BLOG
The most important lawncare question…
…is what do you want your lawn to do?
If you want a fine, green, healthy, thick, lush, short sward that is moss free, your children can play football on when it rains, cricket on when it is bone dry, the dog can urinate all over and can take a marquee stuck on top of it for a week… then you will need to invest a lot of resources to make that happen.
But if you want a hard-wearing lawn that looks good – that is possible, and can be achieved with a few simple treatments and a recommended cutting height, with sharp mower blades, at regular intervals through the year.
Let's be clear – a lawn is a big, dull monoculture that requires labour intensive work. It is not our idea of a modern garden feature for a modern lifestyle. But we have found most people insist on one, no matter the cost. (Click on the ads on this page to discover what you can buy for your lawn!)
Is this due to a lack of alternatives?
The chamomile lawn is muted as an option (still needs weeding) or matting with gravel on top (not good for the soil below.) Artificial lawn, moss and sedum lack a certain romance. Some have begun sowing meadows (the most important meadow question? What do you want your meadow to look like? Simple, modern gardening always seems to start with a riff on this question…) which we love, but it requires a lot of thought in the setting up and establishing of. If you don't have the patience or the long term vision, then a meadow may not be the option for you.
We would like to propose one other option though. Have a lawn. Don't deny yourself the pleasure. But if you have a lawn, do it properly. Have the 'lawniest of lawns' – the lushest, most verdant, well shaped and striped lawn you can achieve – take your lawn to the max and don't apologise for doing so.
But don't make it too big. Make it… just big enough, that it gives you that pleasant, restful sense that a large canvas of green gives. Then around it, using the remaining space that was previously just more lawn, put in ornamental grasses. Satiate the area with their dancing flowerheads.
The contrast between the mown lawn and the ornamental grass will look magnificent. The longer, undisturbed grass is a haven for wildlife. The work required to maintain it? Minimal. You get your fine lawn (the finest lawn!) and save yourself the hassle of mowing, strimming, edging and tidying every week. A bold move, but we think a fine one.
Take a look at this pool lawn designed by Tom Stuart Smith. It is the first and ninth picture of the Cheshire garden photos. It's a great take on a pool garden lawn and really makes us laugh. Would you be brave enough to go for something like this?
If you live in Essex or the surrounding regions and want to improve your lawn, or do something great like sow a meadow, Modern Mint can provide you with a simple, good value programme.
But before you call us, have a think about what it is you want from your lawn. It is, after all, the most important question.
(And you can have your questions answered here – the simplest lawncare book… it's a must-have if you insist on a perfect lawn…!)
January 27 th 2014
Mar24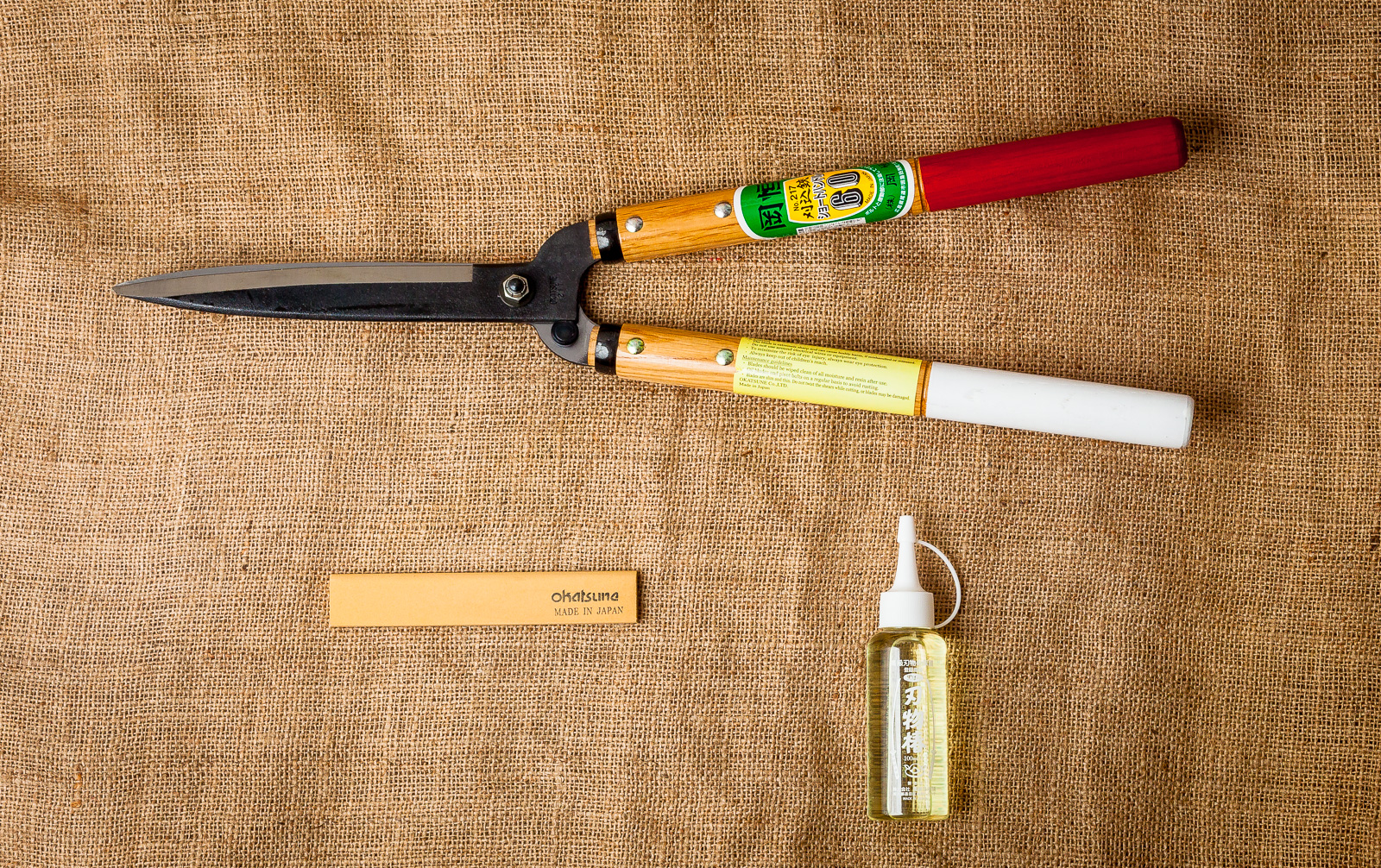 Shears or power tools? What is best to use? The Joy Of Shears I love my Okatsune shears, the beautifully balanced red and white handled pruning shears from Japan. They do everything you need, whether giving a little extra detail to a topiary piece or bashing their way through a hawthorn or beech hedge that boundaries a garden. Another pair of shears you may wish for, that are far sharper than any power tool ever needs to be, is this Tobisho made pair of curved, steel blades… They are basically two samurai swords bolted together. So sharp they could cut …
Mar21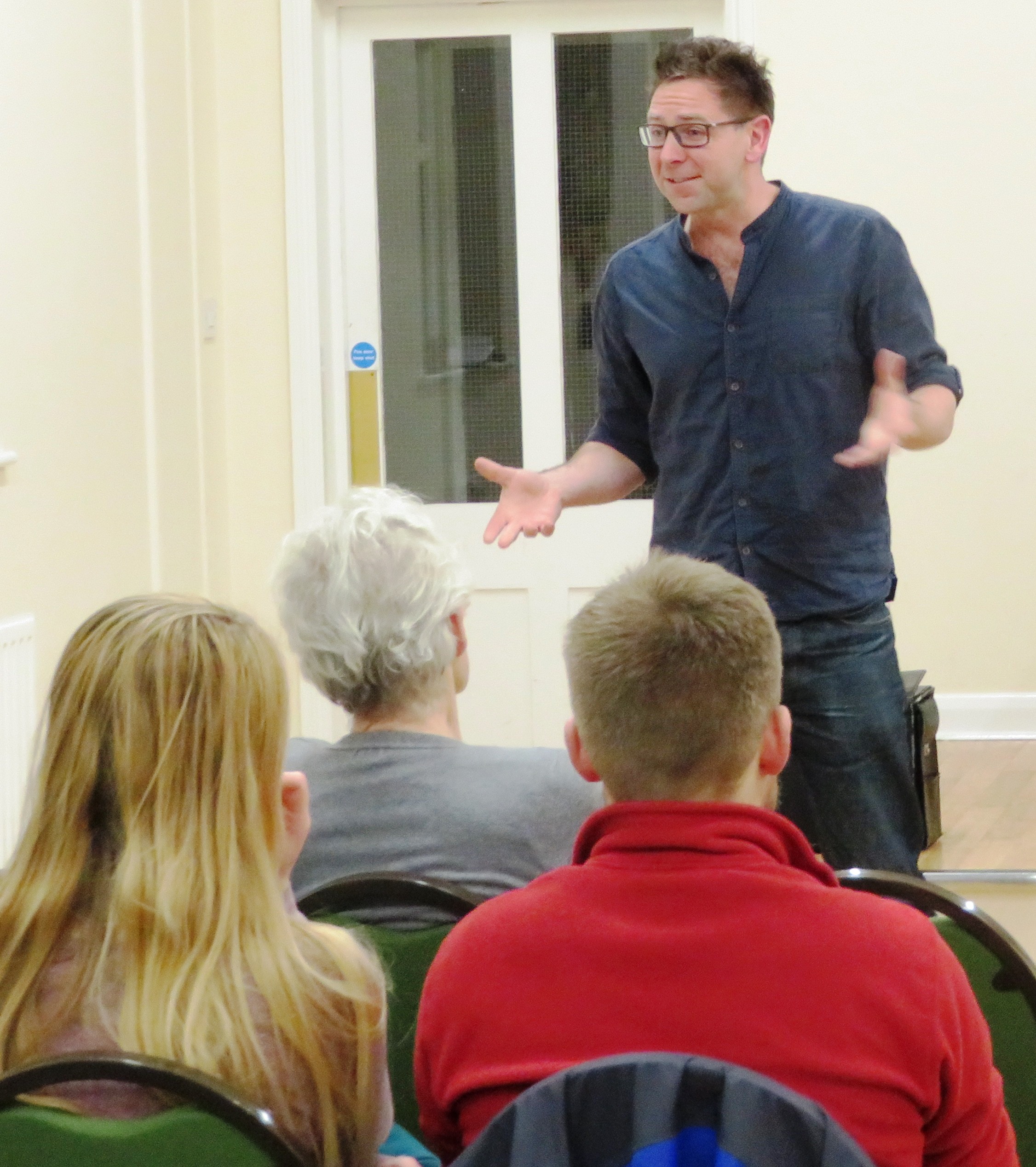 A potted history of my small business, inspired by the wonderful bite size blog posts of how Charles Boyle has run CB Editions, so I thought I would do something similar for Modern Mint. Well, with Coronoavirus hitting I have the time to get all nostalgic…. Moved to Essex from Hampshire, going from a list of relentlessly busy garden maintenance jobs in huge gardens whilst spending evenings and weekends doing project planting and lawn care work to… nothing. Went to Japan for two weeks, a gift to myself for making the move away from a job where I was such a …
Mar20
My Tobisho Topiary Shears are up for sale! Browse Here If you are a tool nerd, or a boxwood geek or just a fan of beautiful, handmade items then these are for you! I am refreshing my tool bag and, as these wonderful shears are so rare, thought I would offer to someone with a lust for this kind of thing. Check them out – Tobisho Topiary Shears.