THE MODERN MINT BLOG
So many garden jobs in July. But the first garden job in July? Stop your weeding and mowing for a moment and SMELL THE ROSES!
(You've got to enjoy your garden too, no…?)
What other jobs are worth doing in the garden now July is here?
Start with pruning the fruit trees that have st0nes, like cherries and plums.
Remember to water your pots.
Remove suckers from lime trees and lightly prune any plants you are trying to pleach.
Deadhead and feed the roses.
Weedkill and feed the lawns. If you really must.
Take a look at any spring flowering shrubs and cut them back to shape now, right after they have finished flowering.
Deadhead in your herbaceous border – got Delphiniums? Well done! Impressed! Cut the spent flower now and enjoy a second, smaller flower soon…
Harvest in the fruit patch – strawberries, raspberries, cherries and gooseberries are amazing to eat now!
Start eating the broad beans…
To be fair… July is a great month for jobs in the garden…
For more detailed information, try one of these books from Amazon:
(And this one from Alan Titchmarsh, priced at £24, can be found for just 1p! Good if you are a beginner for all the advice you need about garden jobs for July…)
July 14 th 2014
Aug05
I will be bringing a show about gardening to the Faversham Fringe on Wednesday, August 28th at 8.30pm. More details and tickets here – Faversham Fringe, The Grinning Gardener.
Jun30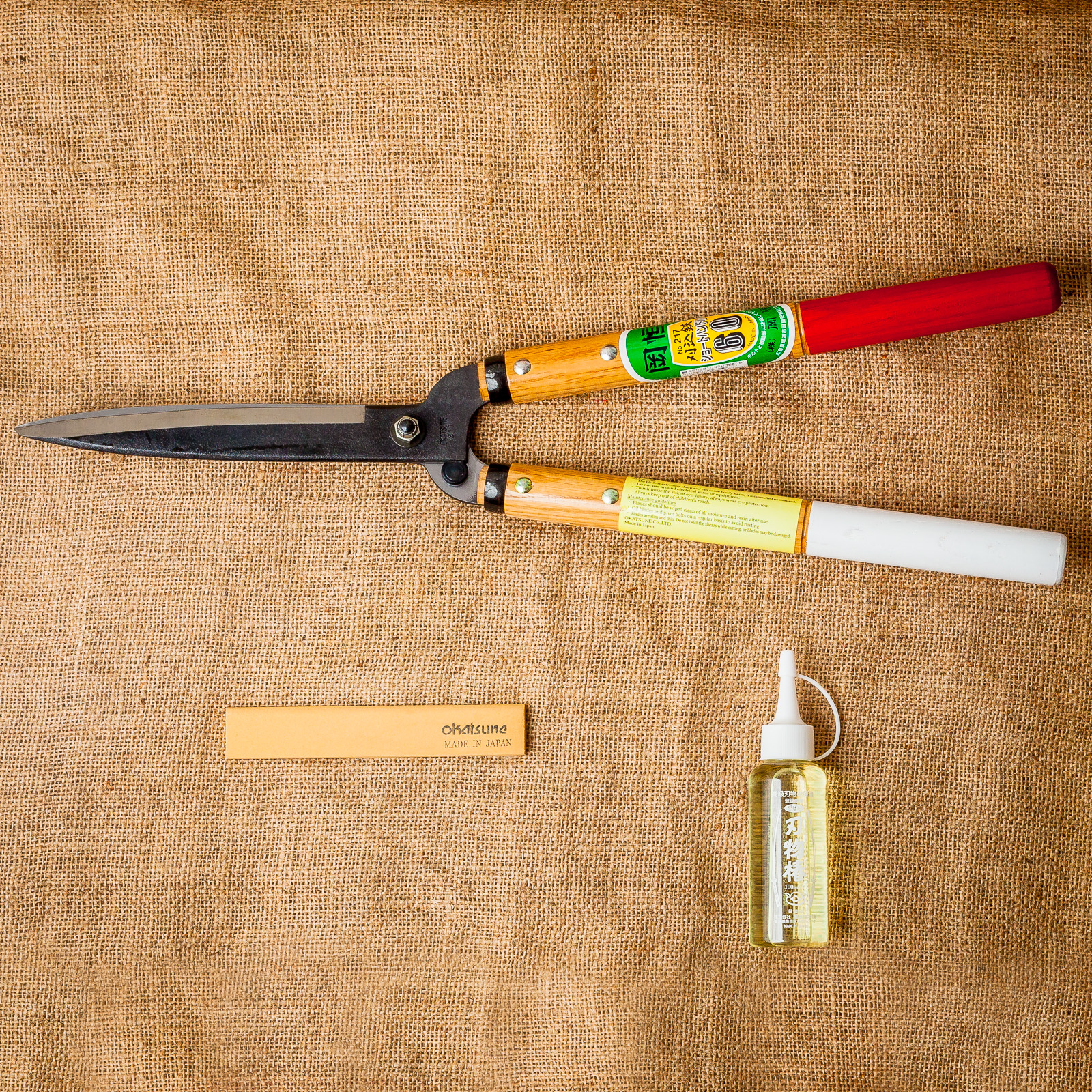 I recently wrote a piece for Topiarius magazine, the flagship publication of the European Boxwood & Topiary Society – of which Modern Mint is both a member and big supporter. Check out the EBTS here. They frequently run courses and talks too, so worth keeping an eye on. Below is the piece I wrote about the tools I use when making topiary and pruning trees…. Darren's Piece In Topiarius Magazine I use Okatsune Secateurs, which I started pruning with when working on a large orchard in Hampshire. My Felco's were too difficult to open with cold hands, but the chunky …
May20
Just inc are you are free in the following dates in June, you can visit my mentor Charlotte Molesworth's topiary garden… Check out the dates the garden is open here. And you can of course join both Charlotte and I for a topiary workshop in the garden in July, as well as September. Hope to see you there!