THE MODERN MINT BLOG
At the start of the year Gardens Illustrated gave over a few pages to garden designers to say what they thought garden design trends would be in 2014. Not all are trends, some are just ideas. But what good ideas…
Give more help to the people who have to maintain the garden.
(Very important! The designer may have the input to get the garden going, but what happens next? The act of garden design is a continual process and the gardener must be involved from day one…!)
Large planters – as big as possible.
(Absolutely. The more container gardening we do, the more we dislike growing plants in pots. Perhaps it is because we now run our garden design studio here in Essex, where the sun always shines and the rain never falls, and plants in pots need lots of care and attention. We prefer our plants tough and able to look after themselves, so get them in the ground where they don't need such fussing over…)
Good soil, water and food will become treasured.
(Instead of fighting for funding and volunteers to help woodlands and meadows to survive, we blanket protect the most used land – the garden. Rename every garden a wildlife reserve and give grants so that people will look after them properly. With a nature reserve right outside your back door, it won't be long before gardening without pesticides becomes the norm…)
Plant an orchard and fill it full of bulbs.
(There is nothing better than an orchard. Except perhaps a pond.)
Use meadow mixes at the edge of things.
(It helps people be less tidy and controlling. Always a good attitude where wildlife, who don't distinguish between tidy and untidy, are involved.)
Seek out smaller independent nurseries.
(We have met some wonderful nurserywomen while trying to source plants for a client – interesting, knowledgeable and people you can learn vast amounts from. Marina Christopher at Phoneix Perennial Plants is one. Rosi of Rosybee plants is another.)
Plant smaller and see it grow.
(This certainly isn't a trend, but we do try and encourage it. Our latest client in North London has asked us to work this way – it is great when you can partner with a client who has similar ideas!)
Plant more shrubs (as a counterpoint to a too soft or too hard planting.)
(We use shrubs because they are low-maintenance – most flower in spring, so you just prune them back when they have finished. Add the clippings to the compost heap and the job is done.)
Less hard landscape and more focus on plants.
(A space can be transformed quickly with some well chosen plants. It is also a lot less fuss and mess. If we don't have to hard landscape we don't, as we prefer working with plants and it makes it better value for the client too. And let's face it, most people have paved over their front gardens now anyway, so surely the next trend will have to be an emphasis on plants – what else is there to pave?)
Adopt a craftsman.
(This idea is important – we should be supporting and patronising our artists and crafters – they are, after all, the people who are brave enough to share ideas…)
Don't landfill.
(People are becoming more aware of what they are throwing away. They have to be, because one day we won't be able to just move it out of sight and so out of mind. If you don't believe us, watch the Story of Stuff. It will affect you.)
Thank you to Gardens Illustrated for the inspiration for this post on garden design trends – do get yourself a subscription to the magazine.
And check out these books from The Modern Mint Book Shop to get more of your gardening fix…
August 4 th 2014
Jun10
Brought By Bike is an excellent website I found last month, where businesses offer their services by (of course) bicycle. Modern Mint and my topiary work is now live on the site offering my topiary services, via bike, to the following two postcodes – CM1 CM2 Now I can imagine I will need to borrow a ladder should anyone have a larger shrub, but most town gardens in the Chelmsford area have a need not just for privacy but to let light into the house… so a balance must be struck when shaping hedges and shrubs to cover both needs. …
May10
Transforming Topiary – a video made for the European Boxwood And Topiary Society by Charlotte Molesworth and I, in her garden. We take a dog topiary and work out how to update it, turning it into a bird. Worth a watch I think, and hopefully useful to you! You can see more of my clipping on the topiary page. Or read my Spring 2021 Topiary Provocation here.
Apr28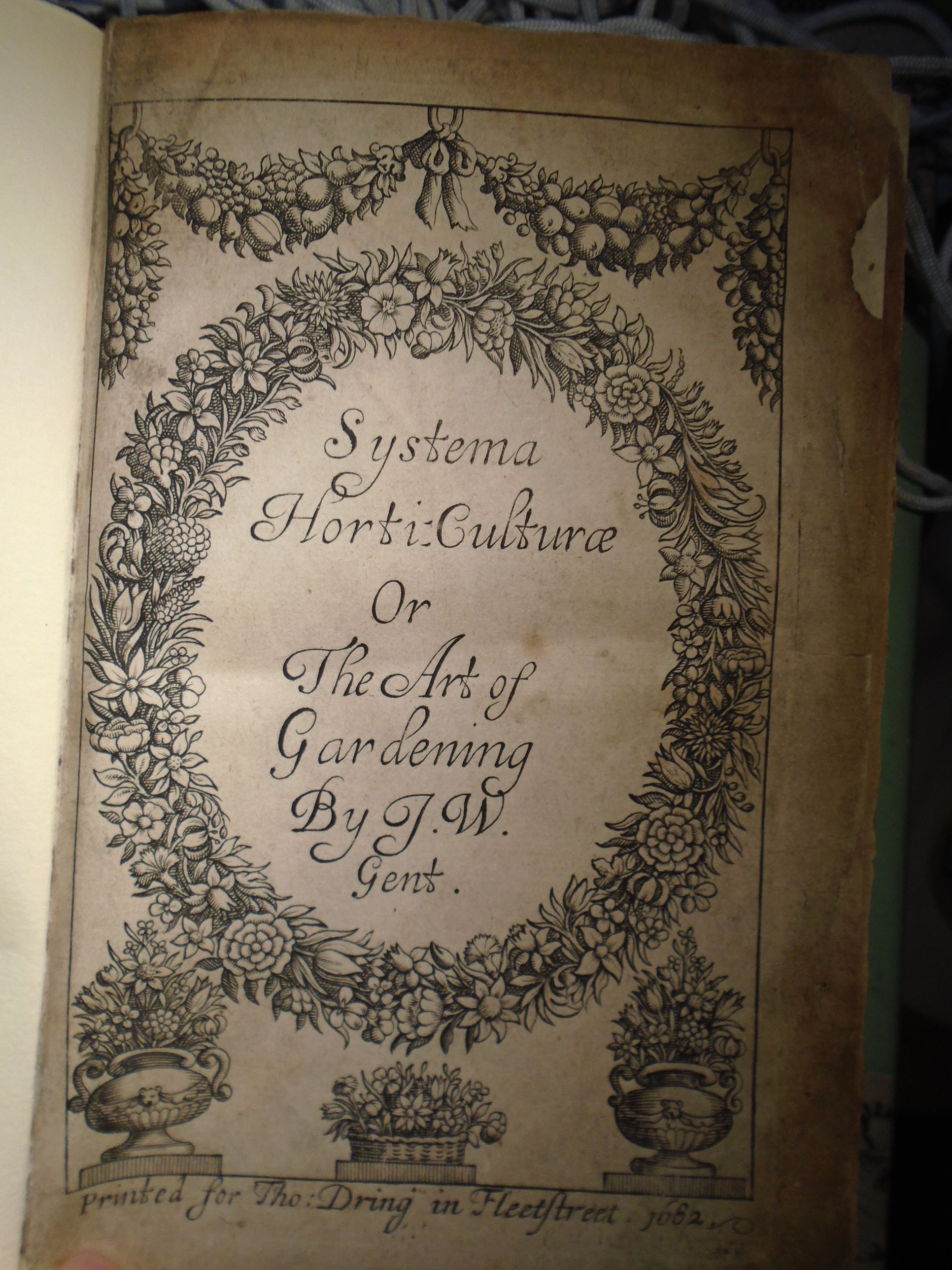 Phillyrea is one of my favourite plants for topiary. I have been using it for quite a few years as a specimen shrub, mostly due to the fact it clips well and has a tough habit – all good characteristics for a topiary plant. It also has a  reputation for being an excellent nectar source for bees… Read more about Phillyrea here. Mentioning this to Malcolm Thicke, a market garden historian and writer, he sent me a some photos of topiary and phillyrea mentioned by John Worlidge in Systema Horticulturae from 1682…. incredible! He also mentioned to me that in …