THE MODERN MINT BLOG
Today brings to an end National Nurseries Week, a week showcasing some of the best British nurseries.
(The picture above is from another business we ran, growing cut flowers for florists… we loved growing these dahlias, but if you're a florist go to Withypitts if you want the best dahlias in the country…)
It is good to support your local nurseries, as it creates a positive cycle – the better they do, the more they can offer you – leading to us all becoming better gardeners (and in a crazy dream world we like to live in, the better this countries gardeners, the more they will demand from their landscapes… until we all reap the health benefits of living in a riot of natural beauty… ahh, a crazy and lovely dream…)
To end the week, here are three more nurseries we recommend:
Run by former winner of Gardener of the Year Sue Beesley, all plants are grown in peat free compost and pots from plants purchased at the nursery can be returned.
A leading British nursery and specialists in Iris and Peonies. Fantastic source to use!
A large retail nursery celebrating its 75th year right now. Visit their Japanese Maple House to choose an acer, or find a clematis from their extensive choice.
Further Reading:
1001 Perennials
Iris: The Classic Bearded Varieties
Irises: A Gardener's Encyclopedia
Peonies: The Imperial Flower
May 7 th 2014
Sep29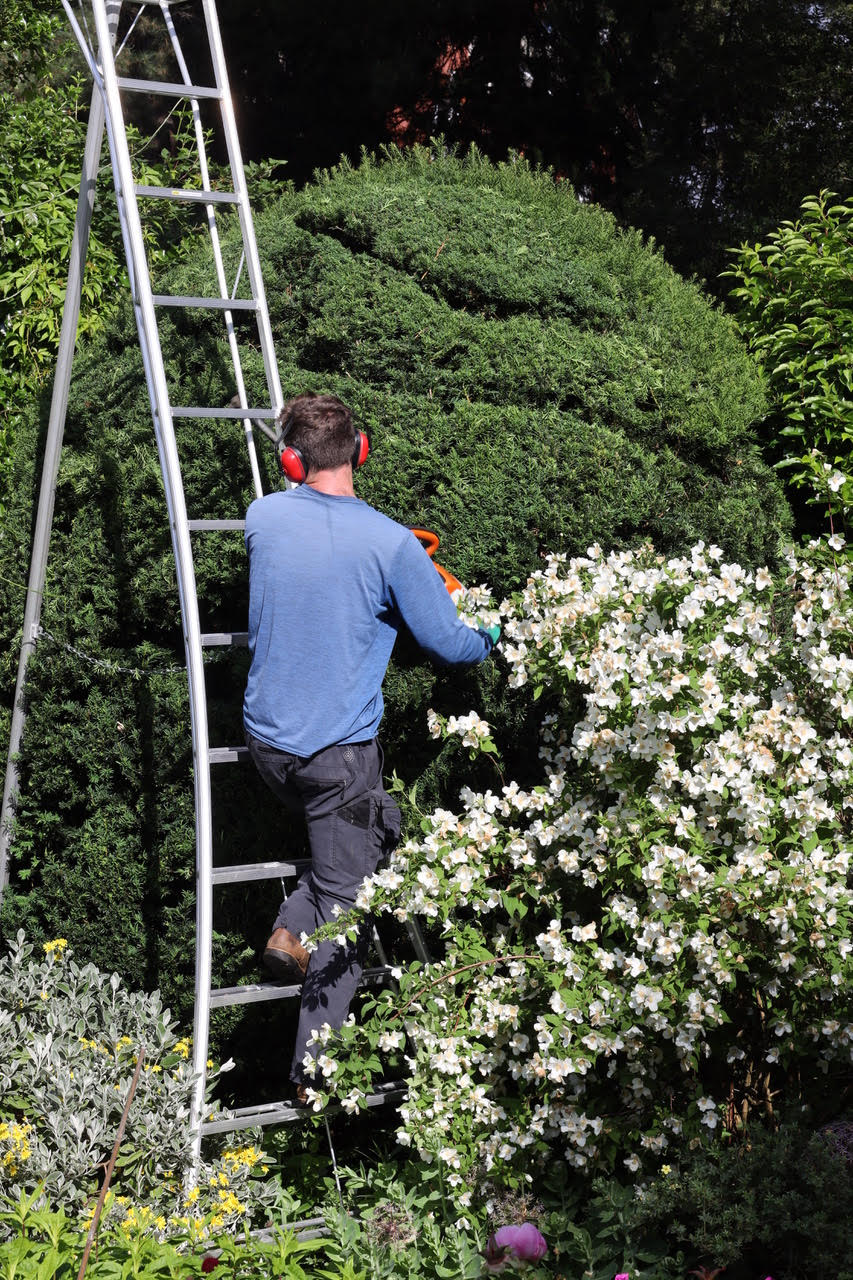 Making a new topiary out of the large, dull facade of a Taxus blob… My work was to change it up from a 'jelly drop' shape and give it texture, open it out and let the light through, and make it a sculptural feature in the background of the garden in summer… yet a major part of the garden in winter. A few more years before it becomes something special, but there was far more leaf and growth inside the plant than I thought and so it will not take too long for it to gain in character and become …
Sep27
Two weeks ago I was invited to teach topiary at the garden of Griselda Kerr, the author of The Apprehensive Gardener. I love teaching and sharing skills, but I was placed on the spot in the afternoon and asked to show how I would make a new topiary from an existing shrub. So below is a speeded-up video of me creating a cloud-pruned topiary from an old boxwood tree. I particularly love the ending when the class get involved….! See the video here. One hour was all it took, and though it needed a little tidying-up, it was made by …
Sep27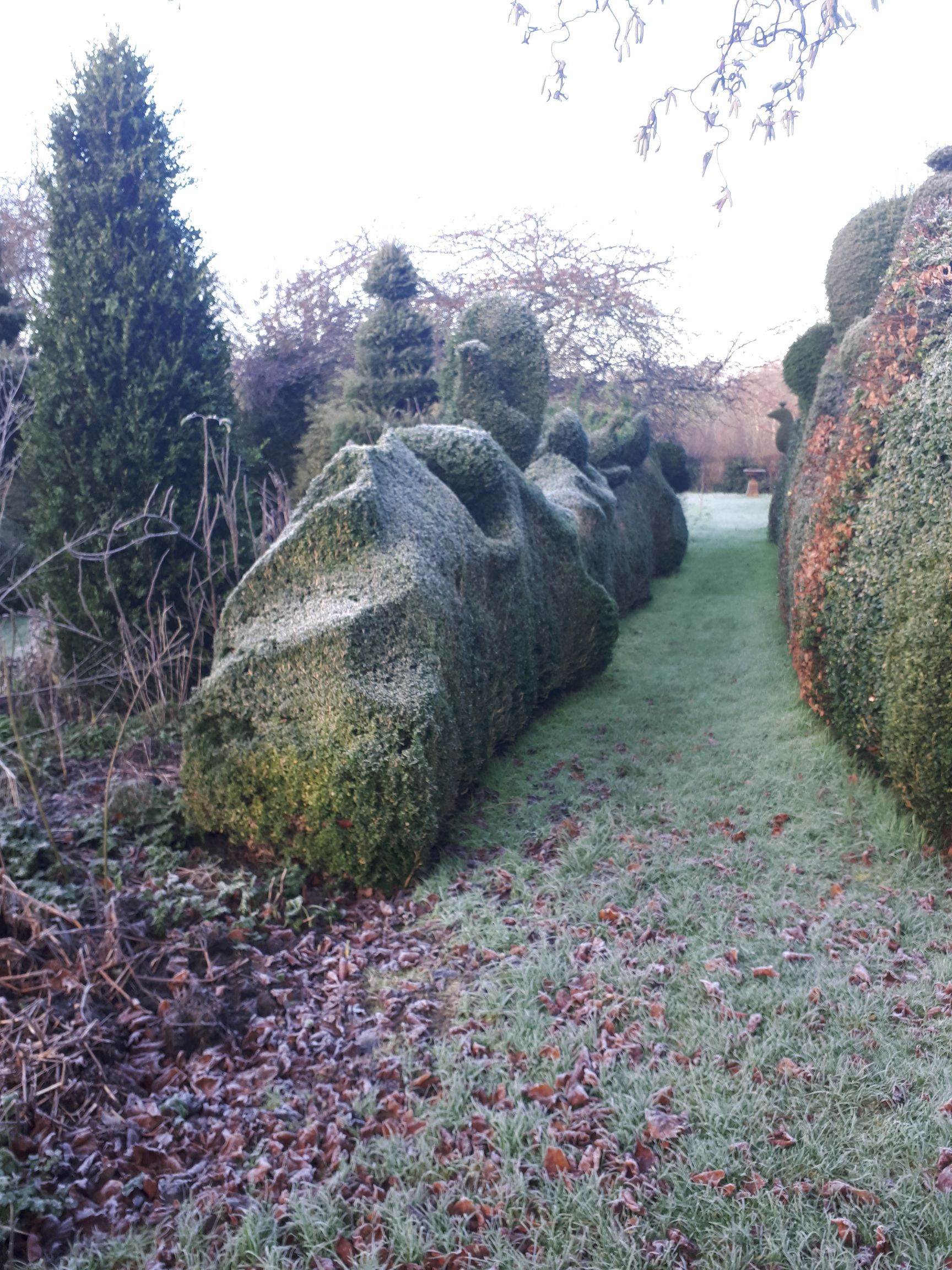 Charlotte Molesworth, my topiary mentor, and I are running our popular topiary workshop again in 2022. You can email me for details – or go here for information, your ticket and to find out about dates. Book A Spot On A Topiary Workshop, September 2022