THE MODERN MINT BLOG
Container gardening is probably where most people who want to grow their own food start, especially if they live in the city and have no more space for soil to grow plants in than a windowbox.
(Although those who are a little more creative may turn a car park into a pot garden…)
Even with all the books written on container growing, it seems to be difficult to do – we often visit a client and see a random assortment of pots housing half-dead plants in desperate need of attention.
What is to be done about this?
Here are what we think are the most important thoughts on growing plants in pots and containers – and we are happy to hear about your experiences or your views if you don't agree… (Contact us now.)
Drought tolerant plants need more water than normal when planted in pots.
In the ground they can get their big roots down into the earth and find water, but in pots they don't have a chance to help themselves. Logically, this means the compost you need for growing in pots must be…
Great compost. Find it, use it.
When we gardened in Hampshire we would buy bags of Penwood Nurseries own potting mix for our clients. It would feed the plants for about 8 months, retain moisture and keep the flower displays looking great. We only realised just how important this compost mix was when instead this year we used a garden centre compost – the words 'epic fail' spring to mind.
Water ran straight through, rendering the act pointless, the plants looked starved within a month and within three months the soil had lost all of its structure. Replacing it was the only way to go – so please go to your local independent nursery (try these if you need somewhere to start) and yes, you may pay 3 times as much per bag – but using garden centre compost to garden in containers is a false economy.
Have less pots, but make them bigger.
Give the plants a chance to let their roots spread – then you can cram them full of lovely flowers. It also looks better -3 pots on a patio that have happy plants in is better than 24 pots of different shapes and sizes full of brown sticks. Pots can be made of anything. We like the wooden ones in the picture above, as well as these Zinc planters…
A Versailles planter was the traditional way to grow citrus fruit in a pot. You can see here the designs are ridiculous (do we need all the knobs on?) but the idea behind them – that you can remove the sides and so replace soil and check the health of the trees roots – is an important one.
Good luck with growing in containers. More and more in our garden designs we are creating planting pockets in the patios so that plants can be grown in the ground, where they can look after themselves rather than need fussing over. But we do like a low maintenance life…
(For more information on container gardening see these far more extensive books below…)
August 22 nd 2014
Jun10
Brought By Bike is an excellent website I found last month, where businesses offer their services by (of course) bicycle. Modern Mint and my topiary work is now live on the site offering my topiary services, via bike, to the following two postcodes – CM1 CM2 Now I can imagine I will need to borrow a ladder should anyone have a larger shrub, but most town gardens in the Chelmsford area have a need not just for privacy but to let light into the house… so a balance must be struck when shaping hedges and shrubs to cover both needs. …
May10
Transforming Topiary – a video made for the European Boxwood And Topiary Society by Charlotte Molesworth and I, in her garden. We take a dog topiary and work out how to update it, turning it into a bird. Worth a watch I think, and hopefully useful to you! You can see more of my clipping on the topiary page. Or read my Spring 2021 Topiary Provocation here.
Apr28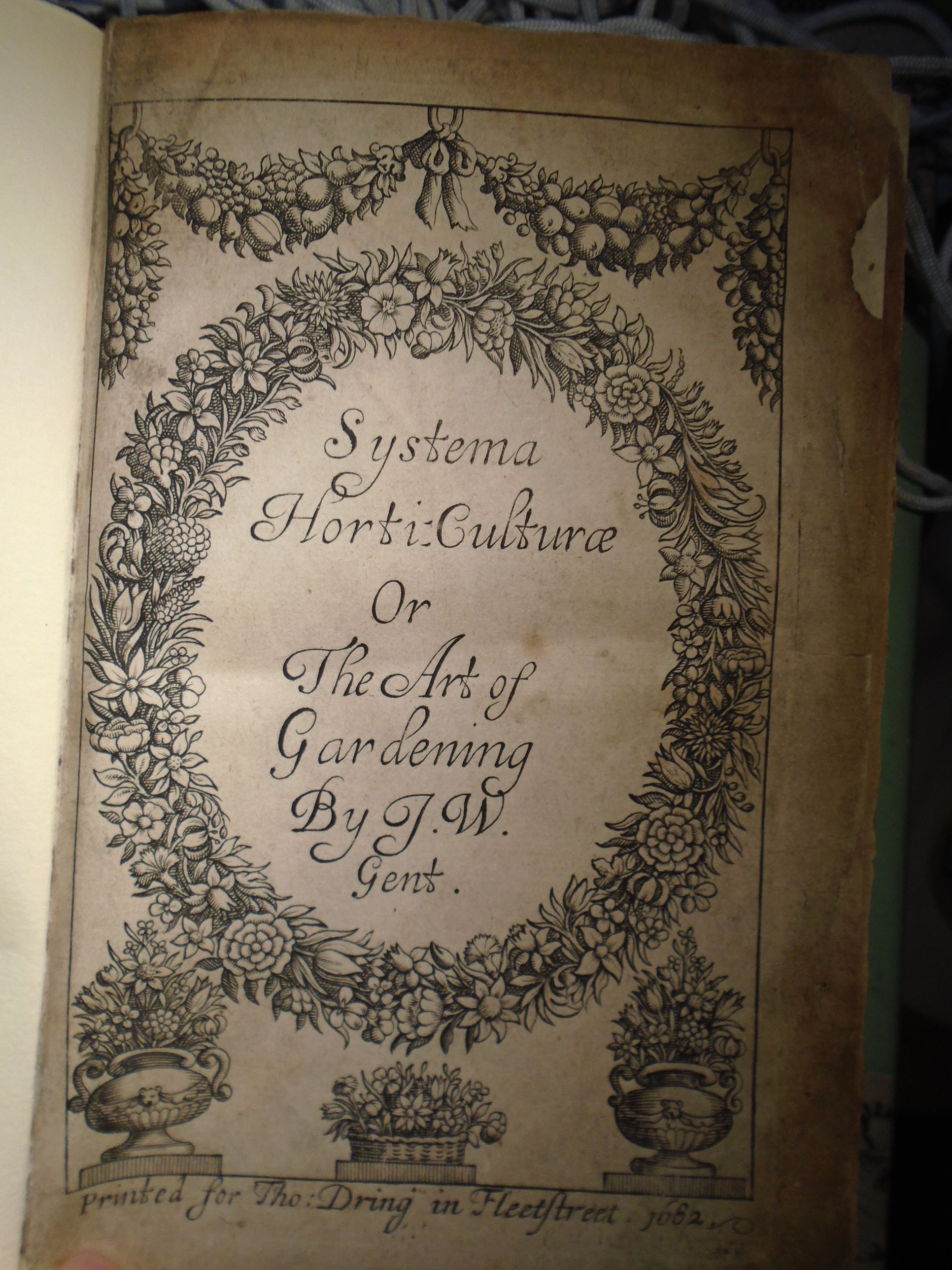 Phillyrea is one of my favourite plants for topiary. I have been using it for quite a few years as a specimen shrub, mostly due to the fact it clips well and has a tough habit – all good characteristics for a topiary plant. It also has a  reputation for being an excellent nectar source for bees… Read more about Phillyrea here. Mentioning this to Malcolm Thicke, a market garden historian and writer, he sent me a some photos of topiary and phillyrea mentioned by John Worlidge in Systema Horticulturae from 1682…. incredible! He also mentioned to me that in …