THE MODERN MINT BLOG
That's right, late spring is the time for clipping and pruning those box hedges, balls, cones and other weird and wonderful shapes you have in your garden. So here is a small selection of photos from our work this year…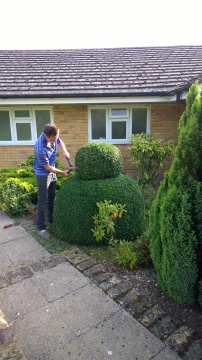 … we have written before about topiary, so please do delve deeper into our blog to discover more about what the heck it is we are trying to achieve when we get out the shears and secateurs, and why creating a piece of 'live sculpture' in your garden may well be the best thing you could do this year…
Jake Hobson and Creative Pruning
Talking of secateurs, the sharpest, shiniest and best value on the market are these ones from Okatsune…
And for those of you living in Essex and London, who perhaps have an old hedge or plant that needs renovating, you can always ask us about our Organic Topiary service.
It could be the best and cheapest way to deal with that overgrown established shrub in your garden!
Happy clippings folks!
July 14 th 2015
Sep29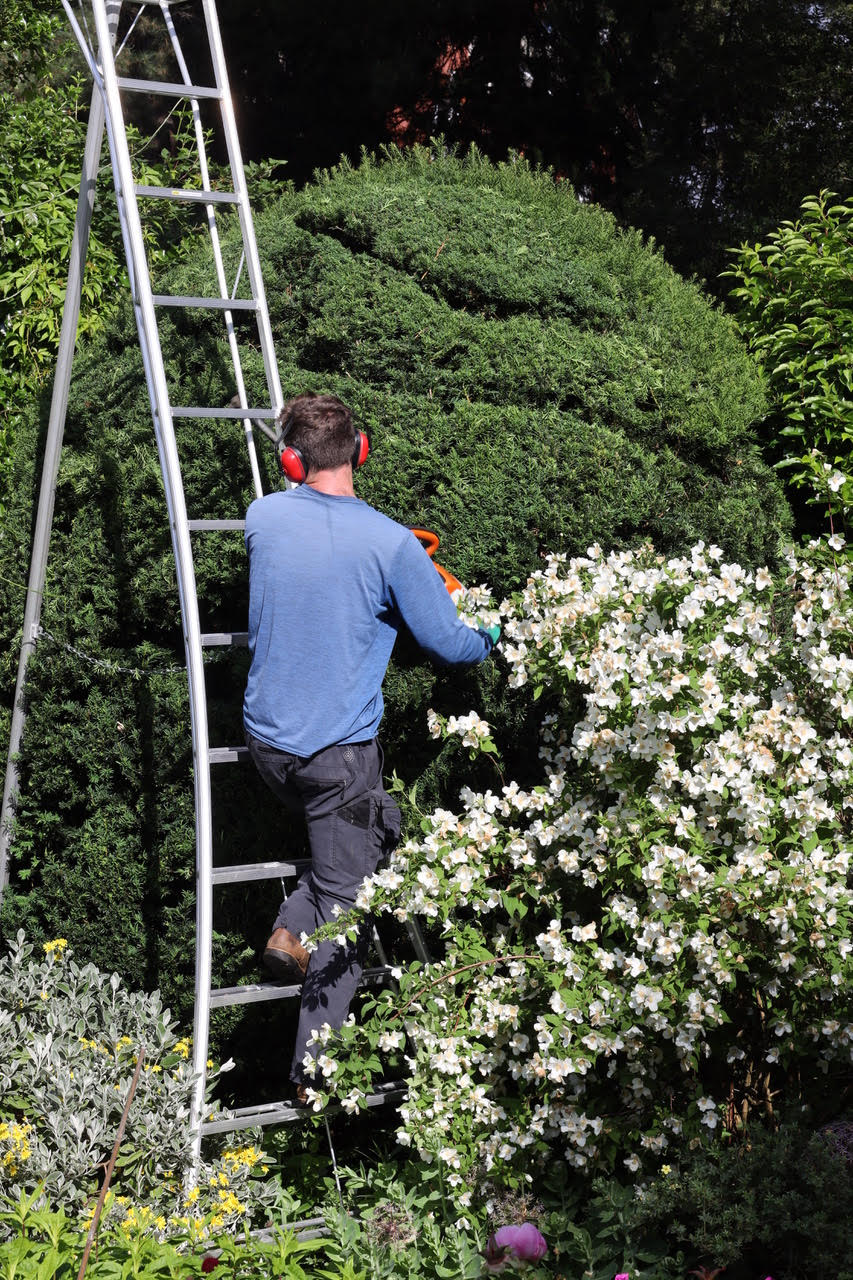 Making a new topiary out of the large, dull facade of a Taxus blob… My work was to change it up from a 'jelly drop' shape and give it texture, open it out and let the light through, and make it a sculptural feature in the background of the garden in summer… yet a major part of the garden in winter. A few more years before it becomes something special, but there was far more leaf and growth inside the plant than I thought and so it will not take too long for it to gain in character and become …
Sep27
Two weeks ago I was invited to teach topiary at the garden of Griselda Kerr, the author of The Apprehensive Gardener. I love teaching and sharing skills, but I was placed on the spot in the afternoon and asked to show how I would make a new topiary from an existing shrub. So below is a speeded-up video of me creating a cloud-pruned topiary from an old boxwood tree. I particularly love the ending when the class get involved….! See the video here. One hour was all it took, and though it needed a little tidying-up, it was made by …
Sep27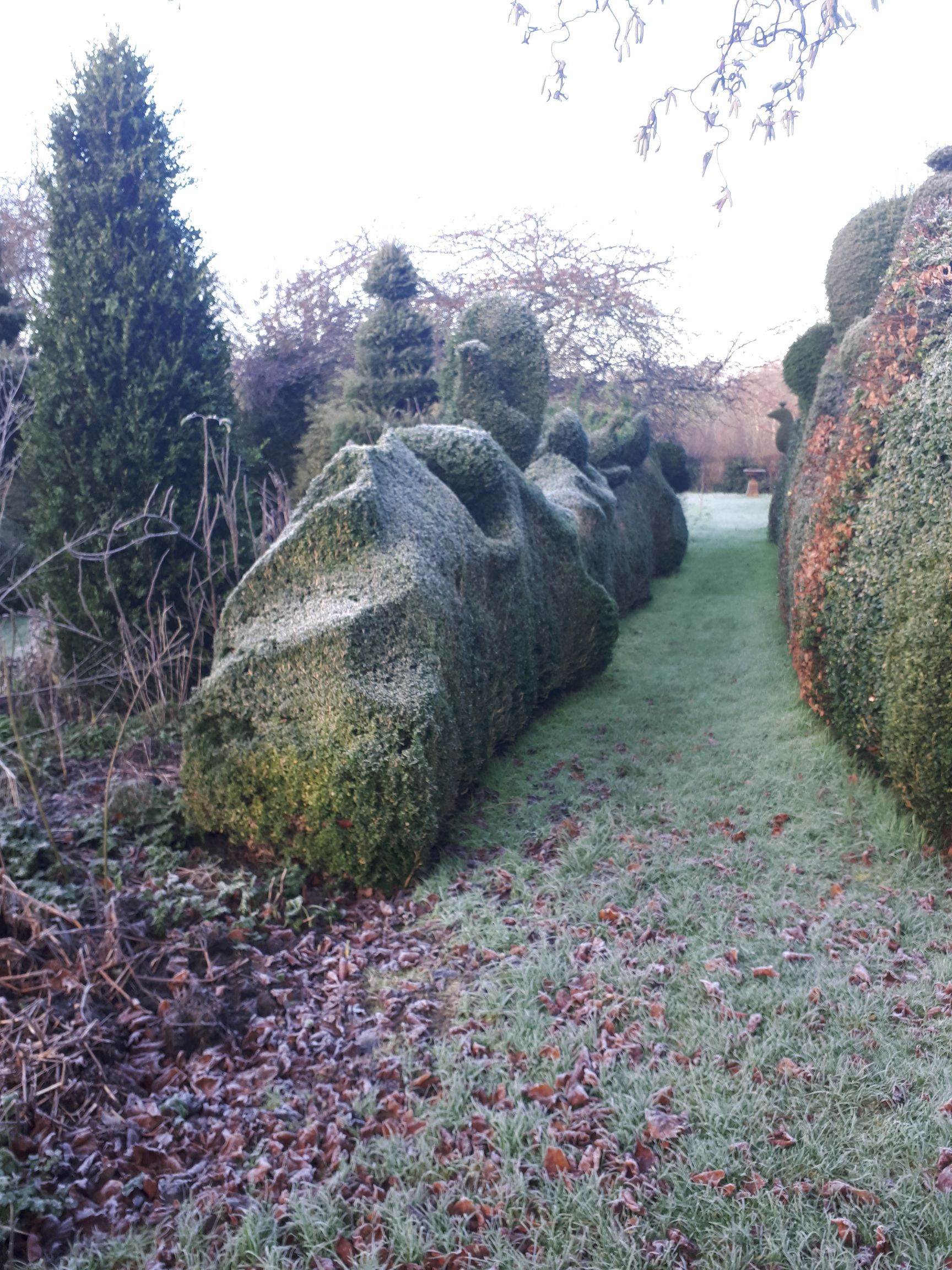 Charlotte Molesworth, my topiary mentor, and I are running our popular topiary workshop again in 2022. You can email me for details – or go here for information, your ticket and to find out about dates. Book A Spot On A Topiary Workshop, September 2022