THE MODERN MINT BLOG
After a wonderful weekend at Blenheim Palace Flower Show, where Darren of Modern Mint gave a number of garden talks alongside a few famous faces, we thought we would share some more information about what he spoke of in the talk.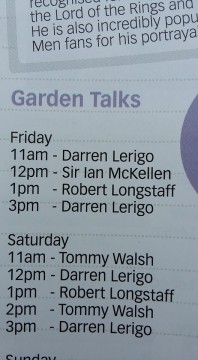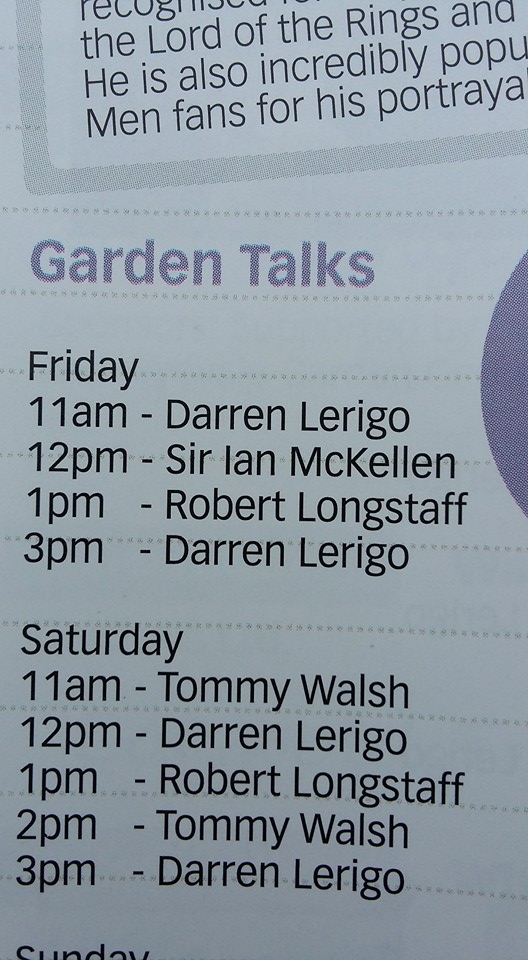 The talk was called 'Tips for Tomatoes' and was based on research you can find in a new book by James Wong, who suggested watering your tomatoes with aspirin will increase the vitamin C content in the fruit.
Take a look at this excellent book…
Darren also talked about:
The best plants for bees (Helenium is the very best, if you are asking….)
Where you can recycle your plastic plant pots, as well as what they can be made into – Recycle your plant pots!
The strange things people say when their vegetables need a wash.
The gender divide in gardening, which is best summed up by the tools a female gardener will use compared to a male.
And finally, what he thinks is one of the major tenets for becoming a good gardener…
When in your garden, observe observe observe!
Thank you to everyone who came to Blenheim Palace Flower Show and made the talks such great fun. We hope you have a wonderful gardening season and do explore the Modern Mint website further for more ideas on Modern Gardening.
For example, you might like this…
June 22 nd 2016
Feb10
There seems to be some underhand shenanigans going on here. Bob Flowerdew is threatening to resign. We face losing the UK's cornerstone organic garden. So please take a look at what is going on via the Facebook group…. go on! Go Now! Save Ryton Organic Gardens!
Feb06
Today we will be looking at Garden Design Trends in 2018. Just so you are in the know about what is cool and what is not cool in the 12 months ahead…. For the past like, million years I have shared my thoughts on what the gardening industry tell us the latest trends are going to be. If you are interested, you can see here the garden design trends for 2017. Or take a peek at my favourite of all the posts I have written – Alternative Garden Design Trends. This is my individual take on what the latest garden design …
Feb06
Well now, this is interesting…. UK Plans 50 Million New Trees in Northern Forest Likely? See the pitfalls? We love the idea and wholeheartedly support as much tree planting as possible. But are seriously doubtful that this is more than a sticking plaster solution to England being so vastly 'under-treed'…. or should that be 'overfelled?' Yet whether this idea happens or not, all we ask is that you please make sure you plant as many trees as you can in your garden!