THE MODERN MINT BLOG
After a wonderful weekend at Blenheim Palace Flower Show, where Darren of Modern Mint gave a number of garden talks alongside a few famous faces, we thought we would share some more information about what he spoke of in the talk.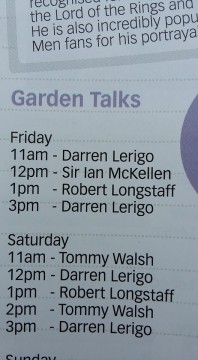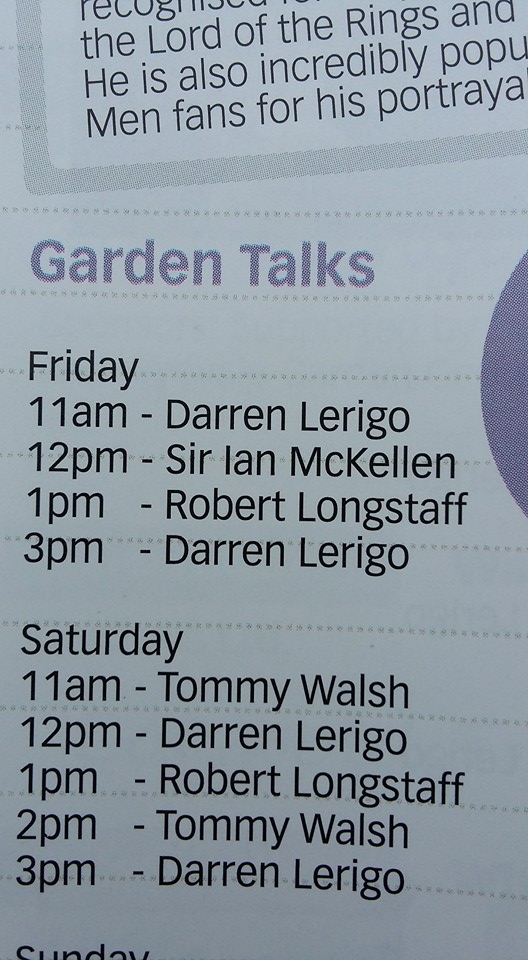 The talk was called 'Tips for Tomatoes' and was based on research you can find in a new book by James Wong, who suggested watering your tomatoes with aspirin will increase the vitamin C content in the fruit.
Take a look at this excellent book…
Darren also talked about:
The best plants for bees (Helenium is the very best, if you are asking….)
Where you can recycle your plastic plant pots, as well as what they can be made into – Recycle your plant pots!
The strange things people say when their vegetables need a wash.
The gender divide in gardening, which is best summed up by the tools a female gardener will use compared to a male.
And finally, what he thinks is one of the major tenets for becoming a good gardener…
When in your garden, observe observe observe!
Thank you to everyone who came to Blenheim Palace Flower Show and made the talks such great fun. We hope you have a wonderful gardening season and do explore the Modern Mint website further for more ideas on Modern Gardening.
For example, you might like this…
June 22 nd 2016
Nov28
In 2020 I will be offering 5 talks – so if you are a Garden Club, Horticultural Society, WI, Probus group or club of some kind who needs a speaker, click on the link below to learn more! Talks Information 2020 Darren Lerigo, Modern Mint There is an FAQ's section included in the download, but if you have another question that needs answering then please do get in touch with me and ask it. I'm happy to help!
Nov13
I am running a topiary workshop in 2020 with the wonderful topiary artist Charlotte Molesworth at her spectacular topiary garden in Kent. This is a topiary workshop where you will learn to clip, so be prepared to do some cutting. We start with a tour of the garden, which Charlotte and her husband Donald have been cultivating for 34 years. It is organic, full of wildlife and has the most extraordinary pruned shapes made from yew and boxwood. You can see more photos of the garden in an article in the Guardian here: Topiary Garden In Kent What Else Will …
Oct09
On Monday night I gave a talk to the Hardy Plant Society Middlesex. Below are a few links for further information based on some of the ideas discussed in the talk: Real Seeds – a fantastic supplier of fruit and vegetable seeds for growers. Boxwood Caterpillar Advice – from the European Boxwood & Topiary Society. I will also write a little companion piece this winter with more information and some topiary techniques, so watch out for that on this website. Boxwood Lure & Nematodes – my preferred option for dealing with the caterpillar. Discount code for 10% off is EBTSBOX29GBZ …