THE MODERN MINT BLOG
Estudio Caruncho is the garden design studio of one of our favourite garden designers, the Spaniard Fernando Caruncho.
Minimalist rather than maximalist, he has made some of the most iconic gardens of the last 20 years. Recently his own garden has taken something of a transformation too, as a plague wiped out the vast plantings of evergreen boxwoods and escallonia.
Reduced as the evergreen components were, it allowed him to replace it with masses of the annual white cosmos – you can read and see photos here of Caruncho's Temporal Cosmic Garden.
But it is his work space we concentrate on today, via this wonderful article in Architectural Digest – Estudio Caruncho.
This is what the exterior of the office looks like…
In typical Caruncho fashion, it uses deep greens set against strong forms. The buildings, of which there are 3, are cubes with little ornamentation to them and few windows.
Meanwhile, the interior is all concrete, skylights, high ceilings and Spanish pine…
Fernando Caruncho did something beautiful with the entrance to the Estudio. He made it small, so that when you enter you must stoop.
"The mere act of lowering one's head, marks the beginning of a new story and a refreshed vision."
We love to read what this man says, as it is always interesting and thoughtful, whilst provoking our own thoughts in turn…. this fable he recounted to the interviewer is a fine example of what we mean…
"There was a man who wanted to build himself a home. He started with the garden, and then he built a loggia where he could gaze upon the garden. Only later did he build a bedroom…
Trachelospermum cover the walls.
… the art of living, this story suggests, is not about comfort. It is about keeping our relationship with nature at the center of our experience."
Cultivating a relationship with nature, even if you do it in such a controlled and considered way as Caruncho has at his Estudio, sounds a fine way to go about designing your garden.
Read more about Fernando Caruncho and his planting palette.
Or see some notes on his Temporal Cosmic Garden.
March 19 th 2017
Mar28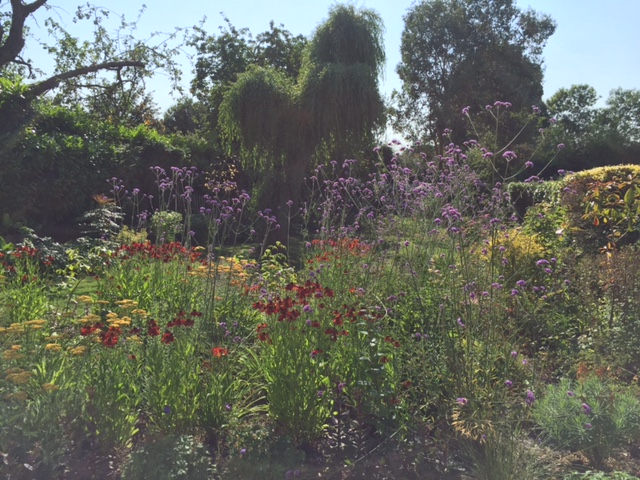 Can your garden help reverse the effects of climate change? It most certainly can! Your garden can be an effective carbon sink, by using your plants and your soil to capture and store CO2. This Chelsea Fringe 2017 project, run by fringe regulars Modern Mint, will show you the simple yet positive actions you can take to make your garden a carbon capturing eco-system. Share With Us How You Capture Carbon In Your Garden Please share this project with all of your gardening friends, or show us how you already capture carbon in your garden by using the …
Mar27
Phillyrea is a shrub we came across a fair few years ago, in our search for clippable topiary shrubs. It seems to have been out of favour a long time – this piece about the plant by Mary Keen is from 2004, encouraging gardeners to try it out. But those 13 years pale in comparison to the last time it was popular – in the 17th and 18th centuries! This Blog About Phillyrea Teaches You… Why it might be unpopular now Shows photos of it as beautiful topiary, as well as a mature plant Suggests the tool you need to …
Mar26
Darren of Modern Mint is on the RHS Speakers List! If you need a speaker for your garden club, WI group, beekeeping society or fair please do get in touch with us here at Modern Mint. Talks can be provided on a variety of subjects and lengths to suit your event. For more information, see this blog post full of information and testimonials from previous talks… … or visit the RHS Speakers List website.