THE MODERN MINT BLOG
We visited the 1 1/2 acre garden Woodpeckers at Burnham on Crouch over the last bank holiday weekend. It felt like a bigger garden than this, split as it was into different spaces each with their own atmosphere.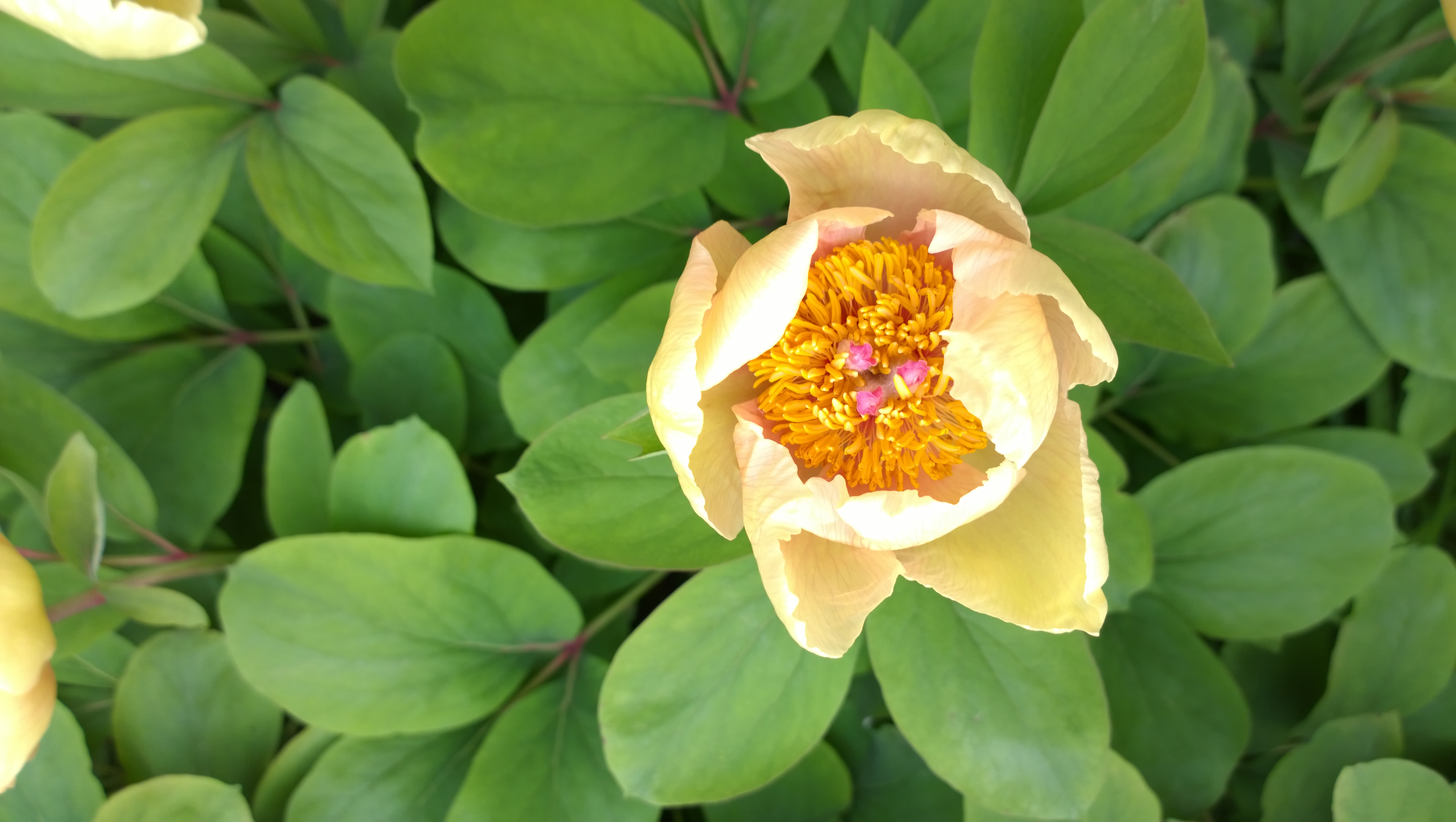 What we liked most was that each space was clearly defined. It takes a brave owner to do that,to take the plunge and not dilute the quality each space in the garden has been asked to provide.
The meadows in the orchard were beautiful at this time of year…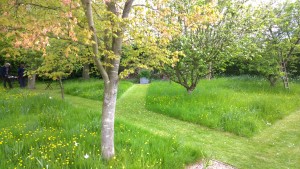 … at least we thought so. We overheard one visitor say, "it's all just managed weeds," as they turned away and headed towards the vegetable garden. It's an old-fashioned way of judging plants – good and bad, wanted and unwanted, plants and weeds – they are all plants, all the same, and have their own uses and their own beauty. But you can't please everyone.
(Just to be clear – meadows are not about 'managing weeds' or having a 'can't be bothered mowing' attitude to the garden work – they are about creating a particular set of conditions, managing them in a similar way, and then allowing the plants that suit those conditions to flourish. You will also get more flowering events per square metre than in many traditional herbaceous borders. What is not to like about that?)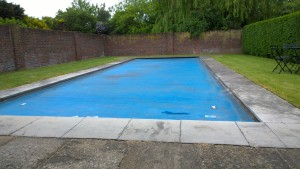 The pool was a flower free zone. It surprised us when we walked in, but the absolute lack of flowers suggested it must be a deliberate choice. Linda explained, "I wanted one place in the garden where I could sit and read my book without getting distracted. If there were flowers here, I would always be looking up and seeing something else that needs to be done."
Many of us could relate to that… and what is more, the walls that enclose the pool garden are beautiful in themselves, and so worth allowing them to take centre stage.
Linda has a genuine love for the exuberance of the cottage garden, and this lends a more relaxed spirit to the garden. Plants can self-seed, borders are full and the odd flowering treasure can be found if you keep your eyes open… a Mathiasella appeared before us on one corner.
The gardens we have visited so far for the NGS in Essex have been of an exceptionally high standard. What is most impressive is the attitude each of these women take to their gardens – they are bold in what they set out to achieve and make conscious choices about how they do it. We encourage that in anyone who is keen to garden – go for it, make something brilliant!
Woodpeckers will be open again in June, please do see the NGS for dates and times.
Recommended Reading:
Yellow Book 2014, The: The National Gardens Scheme
Cottage Garden Flowers
Life in a Cottage Garden
Or for a selection of our favourite books… The Modern Mint Book Store
May 13 th 2014
Mar24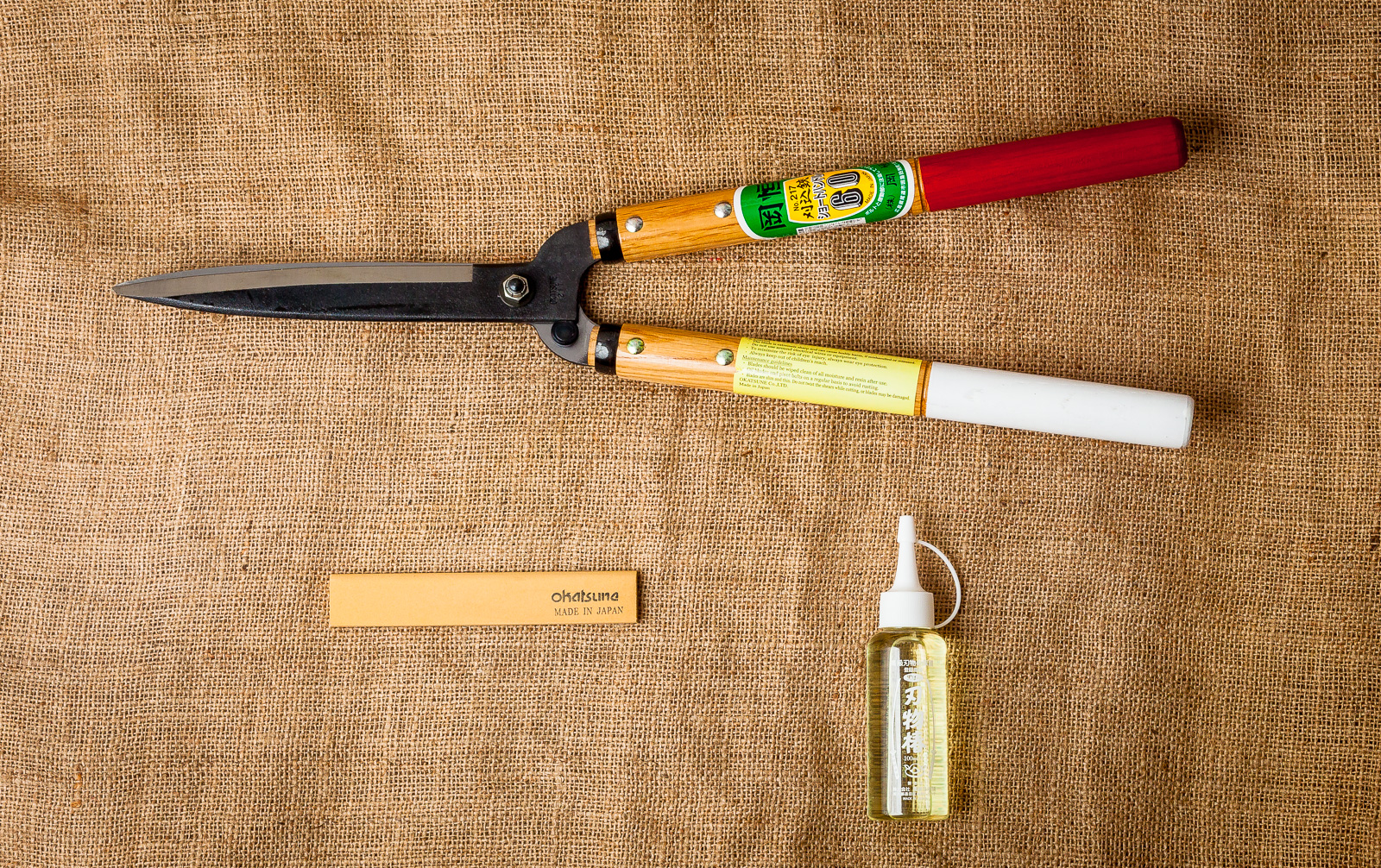 Shears or power tools? What is best to use? The Joy Of Shears I love my Okatsune shears, the beautifully balanced red and white handled pruning shears from Japan. They do everything you need, whether giving a little extra detail to a topiary piece or bashing their way through a hawthorn or beech hedge that boundaries a garden. Another pair of shears you may wish for, that are far sharper than any power tool ever needs to be, is this Tobisho made pair of curved, steel blades… They are basically two samurai swords bolted together. So sharp they could cut …
Mar21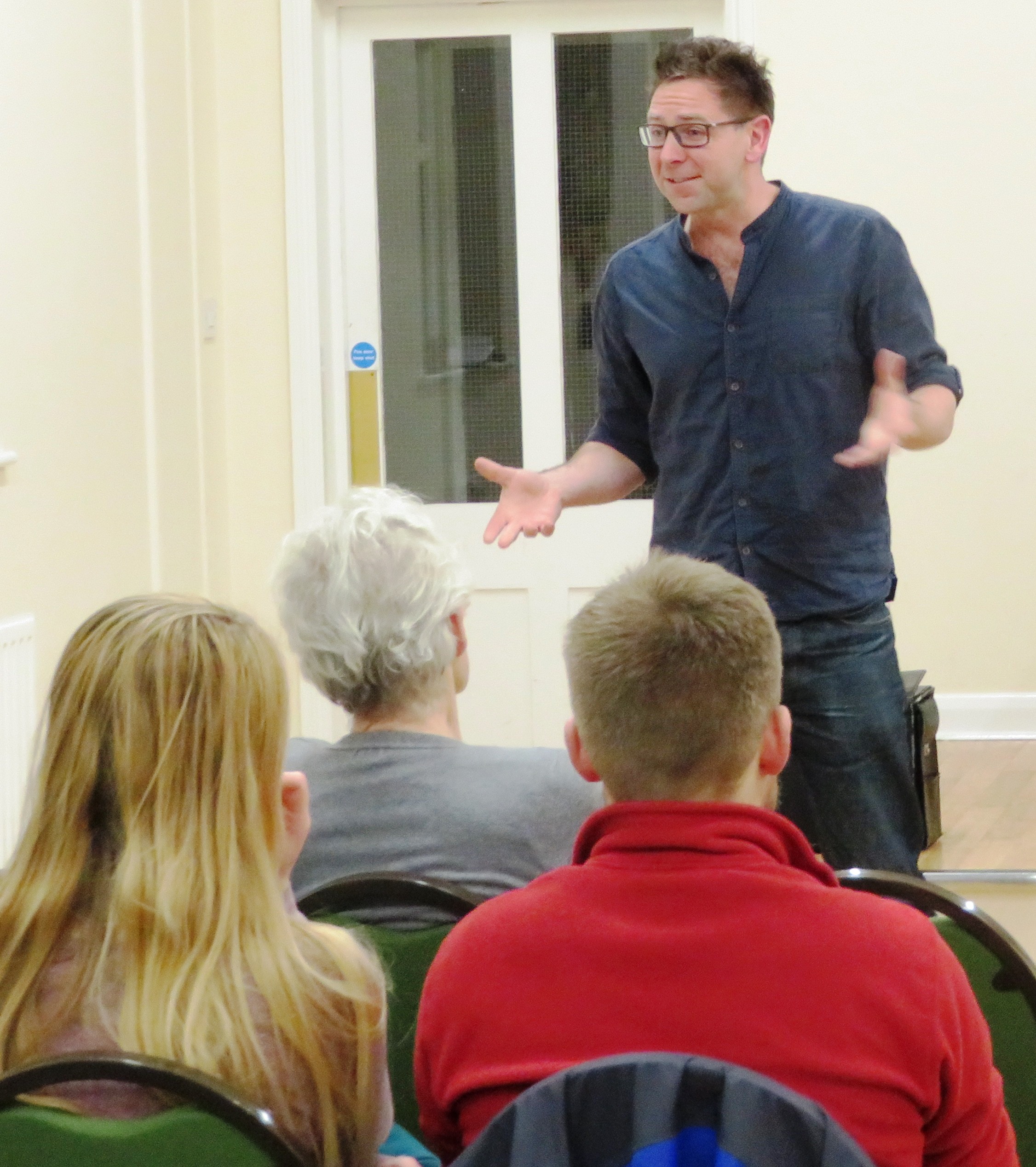 A potted history of my small business, inspired by the wonderful bite size blog posts of how Charles Boyle has run CB Editions, so I thought I would do something similar for Modern Mint. Well, with Coronoavirus hitting I have the time to get all nostalgic…. Moved to Essex from Hampshire, going from a list of relentlessly busy garden maintenance jobs in huge gardens whilst spending evenings and weekends doing project planting and lawn care work to… nothing. Went to Japan for two weeks, a gift to myself for making the move away from a job where I was such a …
Mar20
My Tobisho Topiary Shears are up for sale! Browse Here If you are a tool nerd, or a boxwood geek or just a fan of beautiful, handmade items then these are for you! I am refreshing my tool bag and, as these wonderful shears are so rare, thought I would offer to someone with a lust for this kind of thing. Check them out – Tobisho Topiary Shears.