THE MODERN MINT BLOG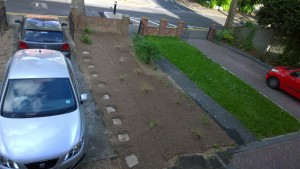 Here is a sneak peek of our latest creation, a perennial meadow in a front garden in Grove Park, London. This is the first meadow in our forthcoming Ten Meadows project (you will hear about this soon, promise!) Doesn't look so floriferous now of course, but a patient client will be rewarded… revisit in 12 months and it will seem a completely different place.
We can't wait!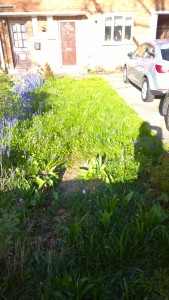 Recommended Reading:
Meadows (The British Wildlife Collection)
Making a Wildflower Meadow
May 13 th 2014
May20
Just inc are you are free in the following dates in June, you can visit my mentor Charlotte Molesworth's topiary garden… Check out the dates the garden is open here. And you can of course join both Charlotte and I for a topiary workshop in the garden in July, as well as September. Hope to see you there!
Apr30
The Nunki weeder has been talked about by Jane Perrone in the newspaper (the Guardian, if you are interested. At the weekend.) She said this about our lovely weeding tool… "Getting on top of annual weeds such as hairy bittercress and speedwell can be tedious. The Nunki weeder has a curved blade that allows for precision work around plants…." There you go – a weeder for precision work, not an avocado destoner as someone once said to me. Take a closer look at the Nunki weeder now.
Apr28
There has been some great articles around recently, what with the gardening season upon us and the Extinction Rebellion happening. I particularly liked this from Alys Fowler – Turn Your Lawn Into A Meadow "(Most lawns) are biodiversity deserts… and worse still, we pursue this. There are aisles in garden centres promising ever-greener sward, with no moss and weeds. Let there be no misunderstanding; these are chemicals that silence the soil." Raise your mower height. Don't cut until June. Then just once a month afterwards. Love that advice. And it is saving petrol for your mower too! This article also …