THE MODERN MINT BLOG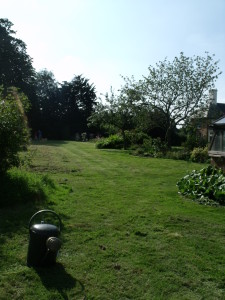 Talking Grass is a blog by writer Sara Gregson. We recommend you take a look as it pulls together the many functions grass plays in our lives – from providing food for the animals we eat, to providing the surface we kick a ball on – making us stop and think about something we so often take for granted. We like that kind of writing…
Her post 'Lawns are Far from Pointless' has several highlights, including telling us about the Salisbury Lawns, five and a half acres of lawn at Chatsworth house that is full of wild flowers. Delightful! Could we all have a lawn like that please…?
Or if you have the time, why not check out the Cricklade North Meadow? It is an undisturbed hay meadow near Swindon, a registered Site of Special Scientific Interest and filled with Fritillaria meleagris. We hope it inspires you as much as us!
And if you want a book about traditional lawncare (though we aren't sure why you would…)
But this book… well, now you're talking…
April 24 th 2014
Sep21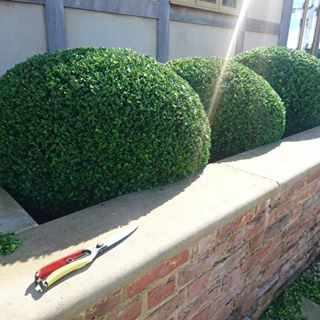 I was asked by the European Boxwood & Topiary Society to help out with answering a common question – How to sharpen your shears? So we spent a fun day making a video, that hopefully will help you make sure you have sharp, shiny blades to do your topiary pruning with. And you can find here more examples of the topiary I make with my sharp blades.
Aug16
You can get a ticket for this new talk I'm giving at the European Boxwood And Topiary Society here – TALK TICKETS It is on the 25th August at 6pm. It should be great fun and I'm very excited to be sharing some recent thoughts about topiary with people – and how it might work in a modern garden.
Jun14
If you have a subscription, you can check out an article about bespoke ideas for your garden in the Telegraph. There are some great crafts people there, so check it out. Click Here To See The Article About my Topiary Work In The Telegraph