THE MODERN MINT BLOG
South East Essex Organic Gardeners – a fantastic resource for those who have a garden in Essex and want to work it without the use of chemicals.
They play an important role in promoting organic gardening – which includes (for those of you who need a few tips!) composting organic waste, protecting wildlife, reducing pollution and encouraging species diversity.
(This is one of the most popular books on our Amazon book store – a book on organic principles no less! It is a growing movement that more and more people want to be a part of – so click on the image above to get involved to!)
Modern Mint director Darren Lerigo is a member and gets huge enjoyment from the events they run every two months – on July 21st at 8pm, Founder Director of River of Flowers Kathryn Lwin will be talking about growing wildflowers – do come along to 47 Fairfax Drive, SS0 9AG!
The September talk (at the same venue) will be on Natural Beekeeping, presented by a man we met earlier this year, who runs an exceptionally beautiful farm…
We hope to encourage more Essex gardens to adopt organic principles, so if you are interested and would like to know more about organic growing – do use South East Essex Organic Gardeners, or get in touch with us!
And if you want to do a little of your own research, we suggest starting with these books…
(One of the biggest proponents of organic gardening, His Royal Highness…)
July 5 th 2014
Feb22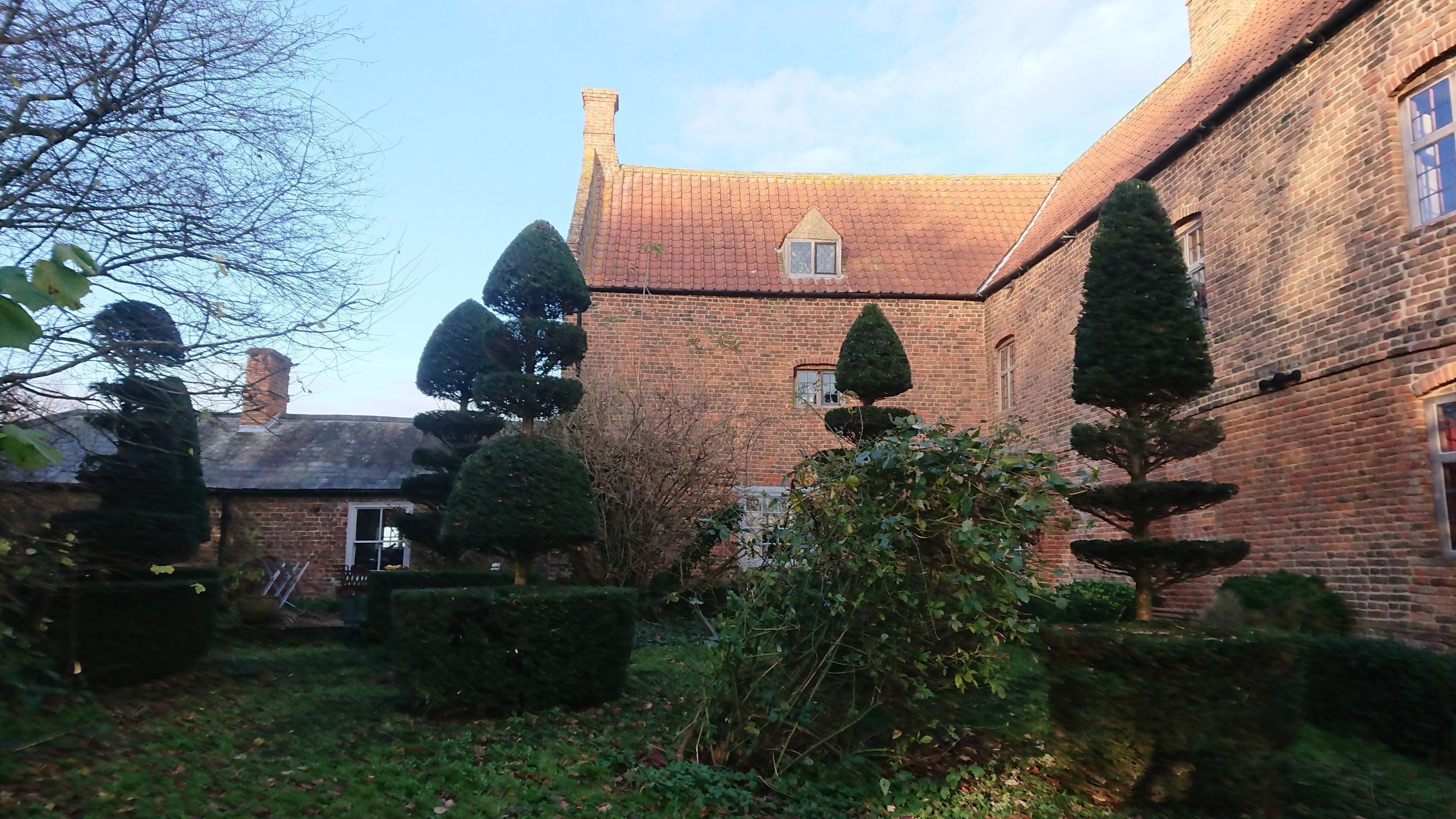 Guanock House needs a trainee topiary artist! Some of you may know it as the first home and garden of designer Arne Maynard, but is now owned and maintained by Michael Coleman and his wife Michelle. They offer meditation workshops and retreats there and it is as beautiful a house and garden as you could wish to visit. They called me in last Autumn to help shape up some of the topiary as it was all getting out of hand, but what it really needs is someone with a steady hand and lots of patience to take over the clipping …
Feb09
Here are some photos of work I have been doing at the garden of Charlotte Molesworth in Kent. Snow and ice brings out the depth of the different planes and angles carved into the boxwood. A garden has to look beautiful in winter – and topiary (green architecture)  helps do that! For more topiary pictures, click here.
Feb05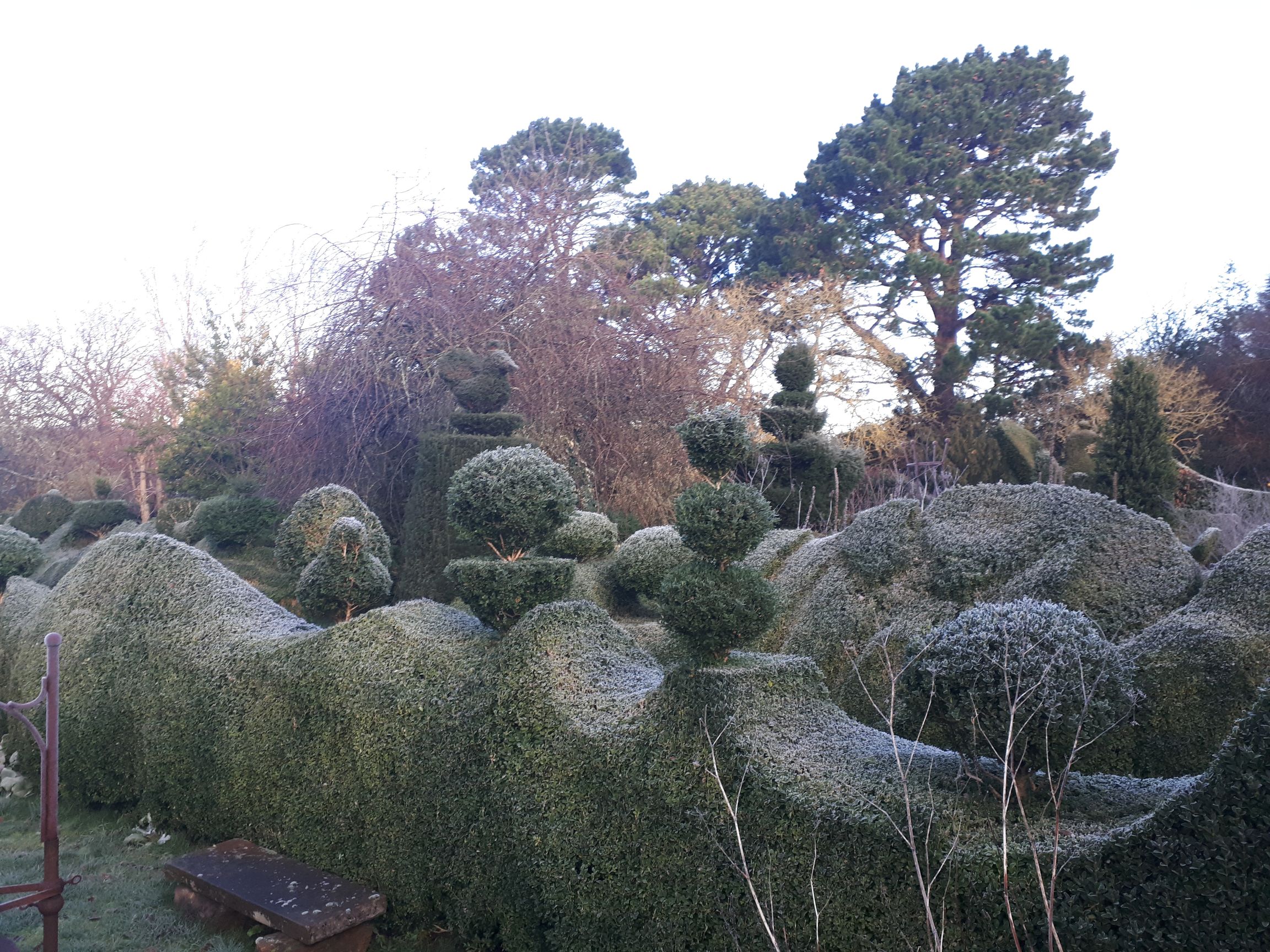 How To Use Topiary In The Garden is my new talk, which I first gave last year via Zoom for the European Boxwood And Topiary Society. Returning to Zoom again, there are two dates available to see and hear the talk: March 16th – Book your ticket here April 6th – Book your ticket here The talk is great fun, perfect for keen gardeners or people who want to know how to improve their garden with hedges and architectural plants. How To Use Topiary In The Garden looks at how to move away from the idea topiary is twee or old-fashioned, …