About Us
"We definitely recommend Modern Mint." Alice.
"Thank you for taking such care with our order. We saw the products at one of the shows and were most impressed." Sam.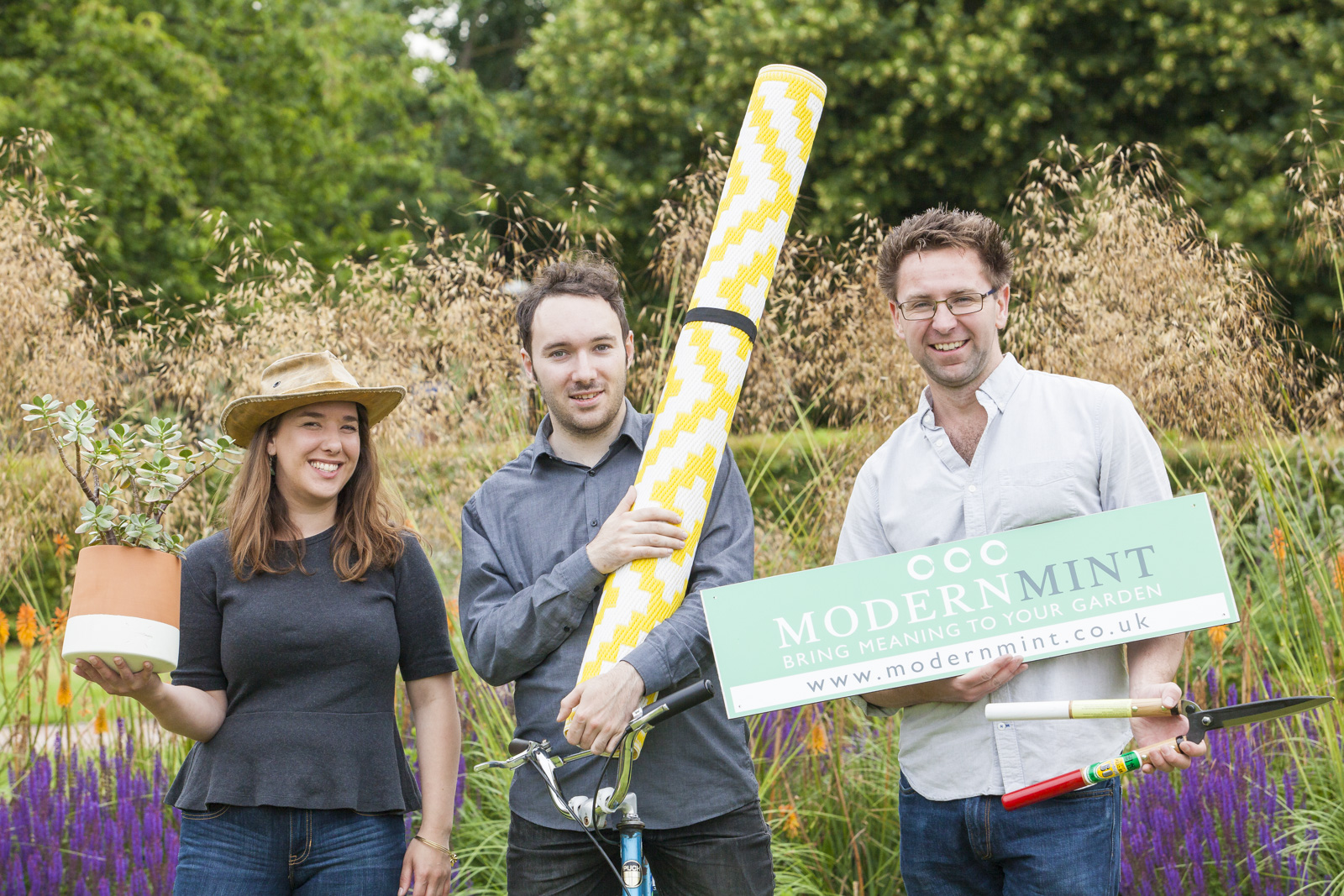 Our Favourite Products
Darren… "I love the shears. Sharp, shiny and once put me in hospital for an afternoon. But I wouldn't be without them in the garden."
Chloe…"Our hand creams are lovely – made in Cambridge, plant-based, no nasties, soak into the skin and with an incredible fragrance."
Stefano… "My current favourite is the castor trowel – bronze, beautiful, lovely to use and a work of art too…"
Modern Mint – it started in the garden.
Darren set-up Modern Mint on February 14th, 2014, originally as a garden design company that focused on helping clients build a relationship with their gardens.
Gardening over the years he had tired of working with tools that kept breaking, planting up pots that were ugly (or even worse, boring) or using synthetic fertilisers that harmed the environment, so he had gradually tested and refined a palette of products he could trust.
Most were made of traditional materials and had a timeless quality to them, and these became the basis for Modern Mint as it is now – a place to find the best home and garden items available to buy.
You can still find Darren close to his roots, giving garden talks and writing about the environment.
"I am all over your site like a rash, just realised I cannot live another moment without a copper trowel…" Helen.
"We checked out Modern Mint, and we would honestly buy everything on there if we could." Aleksa.
"I've fallen for this company." Sue.
Does it work? Is it beautiful? Do we know where it came from?
Judging what we sell is straightforward – do we use it? Does it make life easier? Is it beautiful to touch and look at?
Answering this means we refuse to sell items you may find in lots of other homeware shops and garden centres (TV trays and weedkiller anyone?)
Instead, we find and promote the best new products from some fantastic makers you may otherwise miss out on.
For something fresh and contemporary – get to know Modern Mint.
"I am really glad to have found your company." Elaine.
We Promise
We promise our products are unique, have an eye on their environmental impact and are beautiful to use too. Try us out and, if you are happy, join the Modern Minter's already out there by sending us an email to tell us why!
Welcome to Modern Mint – for home and garden.
JOIN OUR NEWSLETTER
For lots of lovely offers, tips, news and surprises from Modern Mint!