THE MODERN MINT BLOG
We at Modern Mint had a lesson in scything the other day when visiting Waltham Place.
Here are 9 things we learnt…
1) It is normal to scythe without your shoes on (it is near impossible to cut your own foot, though very easy to cut your hand when cleaning or sharpening the blade…!)
2) English scythes have curves, Austrian scythes less so, and Eastern European scythes are straight. There are also lightweight scythes from the USA made of aluminium. These seemed to divide opinion between love and hate.
3) You know you are scything well when you hear a swuuushh… swuuushh… swuuushh… it is the most beautiful sound. Not that we heard it much when we were scything…
4) Scything is on the increase, with the factory in Austria that makes them struggling to keep up with demand.
5) You should not walk on the meadow before it has been cut – the scythe is used to create a pathway into the field for you to walk on. In Austria a hay field is treated with great reverence – it is said that if the crown jewels were placed in the middle of a hay field, an Austrian would not take them because they would not step onto the uncut meadow.
Of course, if they are that keen on scything, they may cut themselves a path towards it…
5) It is 70% technique and 30% grunt.
6) A great resource for purchasing scythes is here at The Scythe Shop. And you can learn a lot about scything by going here to the website of the Scythe Association.
7) The people who we met on the scything course were people who normally use strimmers and are getting sick of them. They mush up all the grass, are heavy on the arms and back, cost money to buy and the cord takes time from your day when you have to stop and fiddle about replacing it.
8) A good scyther can mow an acre of field a day. That includes clearing it up to!
9) It is better to cut grass when it is wet – so work can start earlier in the morning than with a mower, and because it is quiet can be done later at night.
How do we think Scything make be of use?
Savings on fuel and benefits to health are the obvious ones, but we think the most important reason to embrace scything is that it is easier to store the equipment. A small London garden may have a lawn, in which case it will also need a mower and a shed to keep that mower in.
Whereas a scythe can be placed on the wall (as we wrote about in My Garden) or even kept inside. It becomes an ornamental feature, as well as a useful one. Our favourite kind of product.
We are thinking about offering a scything service for the small lawns of London – does anyone think they would be interested? Email us or tweet to let us know your thoughts about scything!
July 29 th 2014
Mar24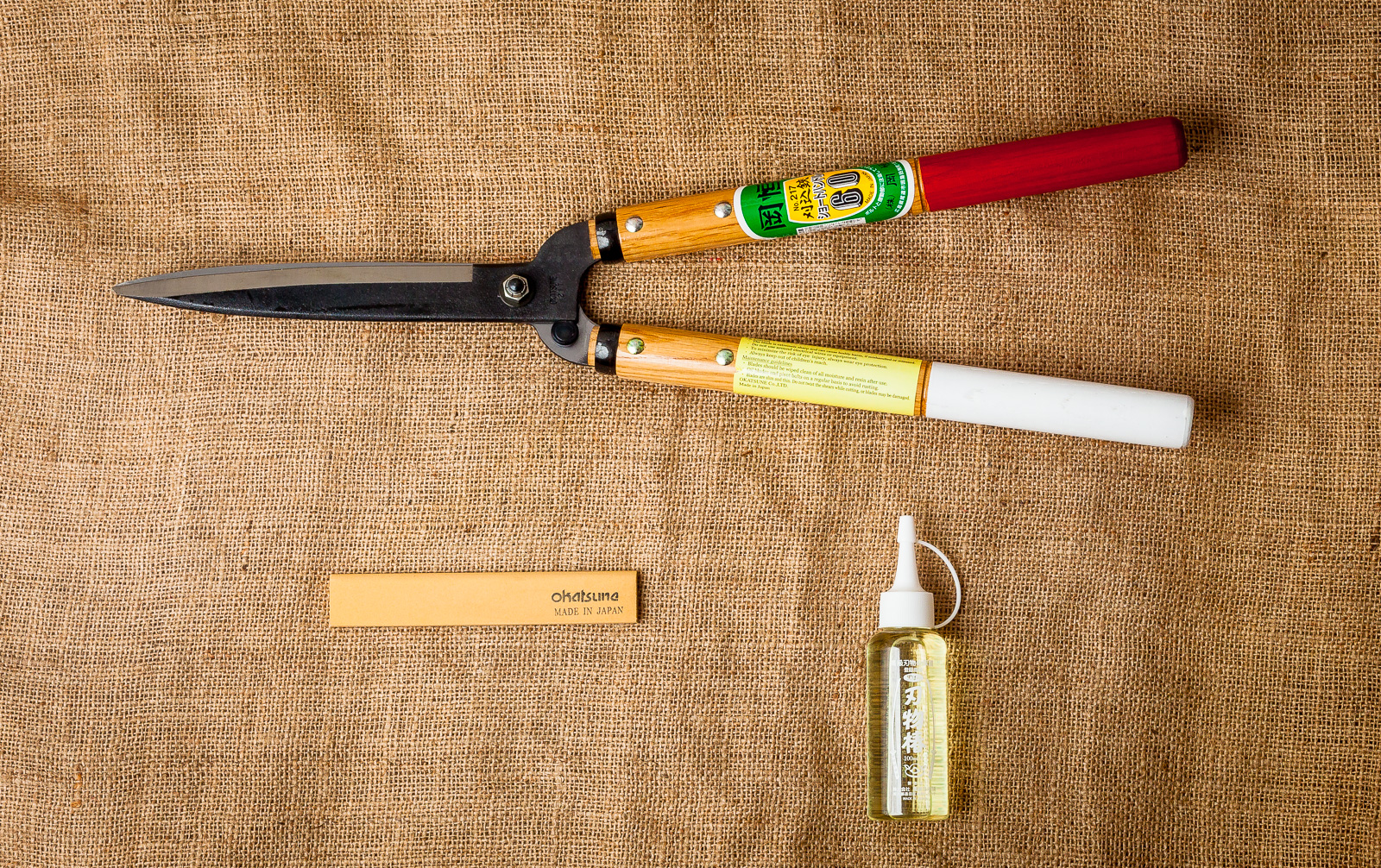 Shears or power tools? What is best to use? The Joy Of Shears I love my Okatsune shears, the beautifully balanced red and white handled pruning shears from Japan. They do everything you need, whether giving a little extra detail to a topiary piece or bashing their way through a hawthorn or beech hedge that boundaries a garden. Another pair of shears you may wish for, that are far sharper than any power tool ever needs to be, is this Tobisho made pair of curved, steel blades… They are basically two samurai swords bolted together. So sharp they could cut …
Mar21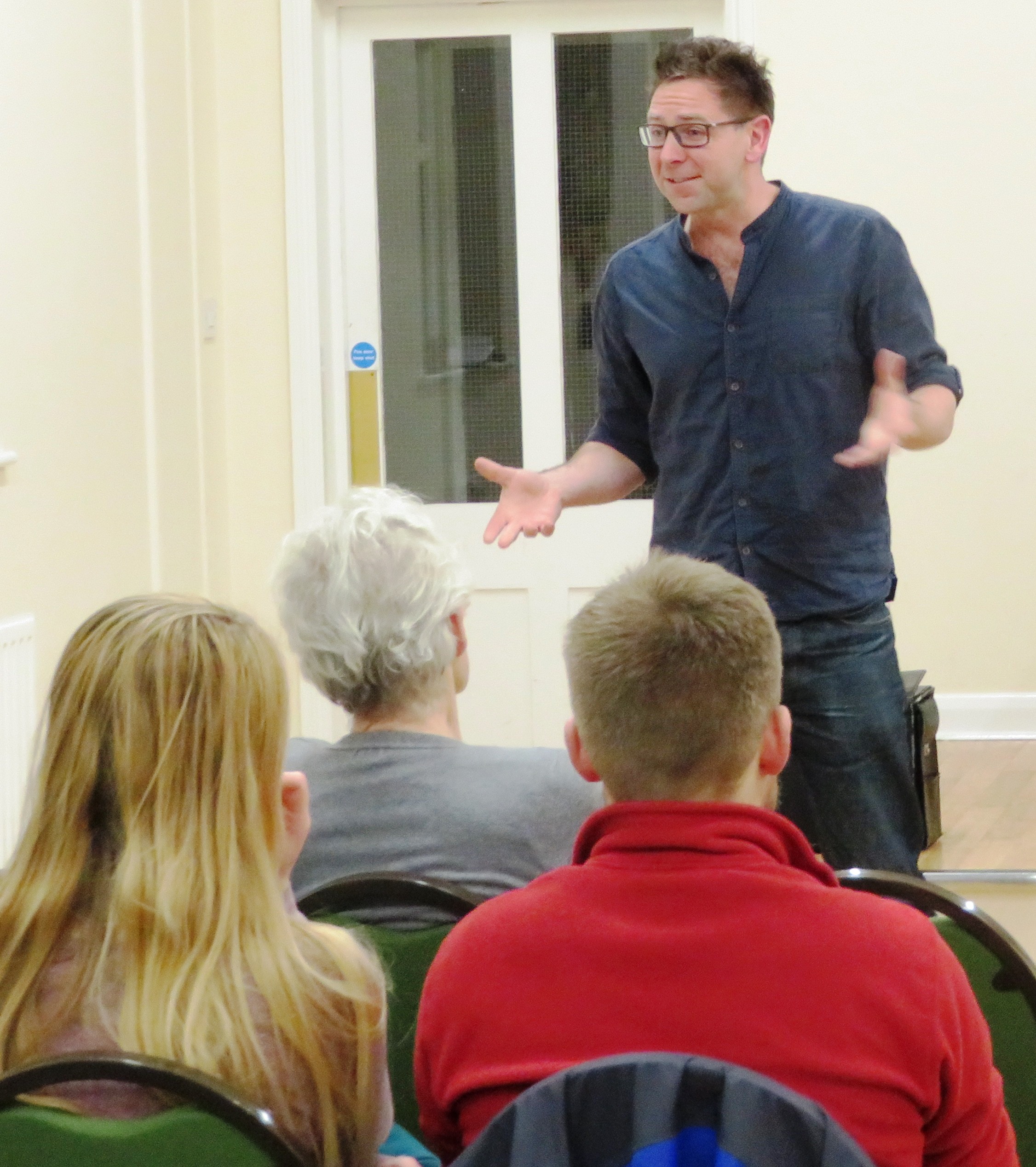 A potted history of my small business, inspired by the wonderful bite size blog posts of how Charles Boyle has run CB Editions, so I thought I would do something similar for Modern Mint. Well, with Coronoavirus hitting I have the time to get all nostalgic…. Moved to Essex from Hampshire, going from a list of relentlessly busy garden maintenance jobs in huge gardens whilst spending evenings and weekends doing project planting and lawn care work to… nothing. Went to Japan for two weeks, a gift to myself for making the move away from a job where I was such a …
Mar20
My Tobisho Topiary Shears are up for sale! Browse Here If you are a tool nerd, or a boxwood geek or just a fan of beautiful, handmade items then these are for you! I am refreshing my tool bag and, as these wonderful shears are so rare, thought I would offer to someone with a lust for this kind of thing. Check them out – Tobisho Topiary Shears.