THE MODERN MINT BLOG
There are lots of plants for clay soil. Difficult as it is to work with, the opportunities to tend a fabulous garden of well-fed, strong and voluptuous plants are second to none (just try not to despair, at the end of the day, when trying to remove the clay from your boots!)

Roses are the absolute first choice for clay.
We made a beautiful rose garden for a client in Hampshire. It was on blue clay and halfway down a gentle slope, so got plenty of water. Each bed had a single variety of rose in, 15 plants per bed, and it looked fabulous as you peered through the hornbeam arch (we chose hornbeam, though not as nice a hedge as beech, because it could cope with the site.)
The client had wanted lavender and box to edge the roses and fill in any gaps – but there is no way they would have survived. Ilex crenata may have coped better, but we doubted its longevity (the site really was wet at times.)
So instead we built a small seating area, added a sculpture and made sure the grass sward was beautiful and cut consistently.
Simple and striking seemed the way forward in this case.
Val Bourne gives a rundown of some fantastic plants in her book The Natural Gardener: The Way We All Want to Garden: Preserving Nature's Jigsaw
. She said…
"Roses (even those old-fashioned beauties), viburnums, hostas, phlox, monardas and asters will love your garden."
You won't go far wrong if you just planted these!
The hostas may get eaten by slugs, so if you don't want the hassle either steer clear of growing them, use copper rings around the plants, or add gravel and grit across the whole bed. Decide on your maintenance capabilities really, and how much time you want to spend on picking off and squashing slugs. It wouldn't be our first choice of jobs to do…
If you do want to buy hostas then you can see what is on offer here – Jersey Plants Direct – they also sell a Viburnum opulus at a fair price if you type that into the search. Viburnums are solid plants (see the V. carlesii in the picture below) and they provide a cluster of flowers at the start of the season and then berries at the end.
Do plant them!

Cornus is another fine choice for soils that are damp – normally planted for winter stem colour, we also think they do a good job during the summer when in leaf – Cornus alba 'elegantissima' has a white margin on the green leaf, which provides a lovely calm backdrop for bigger summer flowers.
Astrantia is a favourite of ours, if you want something perennial. Let some aquilegia seed around it, maybe some campanula and forget-me-not, and you have a soft (possibly too soft? If so, add euphorbia palustris!) late spring scene of delightful flowers.
We always found, when growing dahlias, that lots of water helped. So though you will lose the tubers over winter in clay soil, putting them in for summer will give you a beautiful display. Crocus are currently doing a special offer on dahlias in there 'bulbs' section – so don't miss it, go now!
That should get you started. Just remember to suit the plant to the place – that is what modern garden design is about, and it means the plant is happy and you won't have as much work to do… unless (and it's a fine problem to have) they grow too well…
All the plants we've talked about can be bought and delivered from Crocus or Jersey Plants Direct – Jersey Plants Direct offer a free delivery no matter the size of the order. Which we think is more than reasonable….
Or for decent books to use as a guide, try Beth Chatto…
Or this one on plants for problem places…
Or this one…
July 3 rd 2014
Aug05
I will be bringing a show about gardening to the Faversham Fringe on Wednesday, August 28th at 8.30pm. More details and tickets here – Faversham Fringe, The Grinning Gardener.
Jun30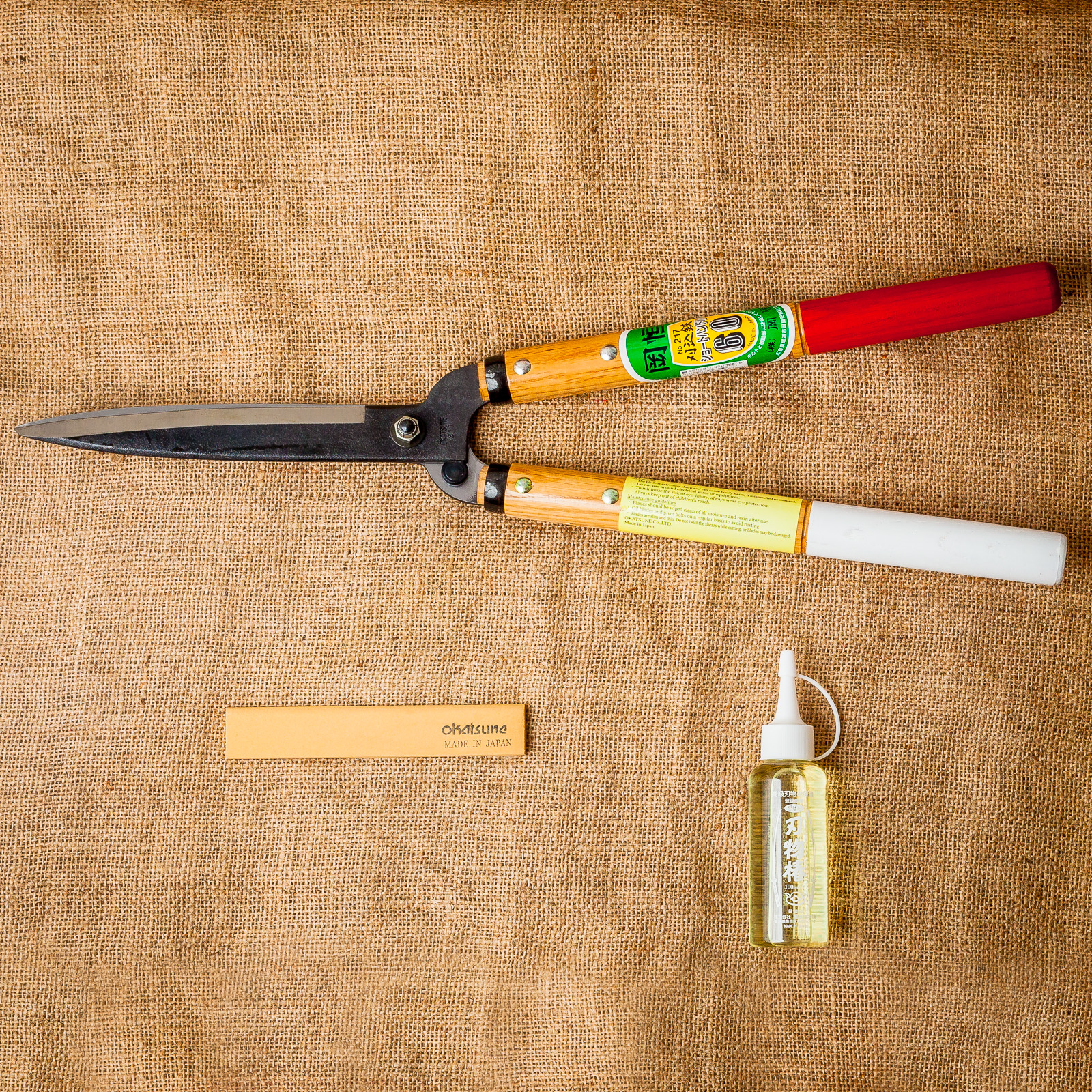 I recently wrote a piece for Topiarius magazine, the flagship publication of the European Boxwood & Topiary Society – of which Modern Mint is both a member and big supporter. Check out the EBTS here. They frequently run courses and talks too, so worth keeping an eye on. Below is the piece I wrote about the tools I use when making topiary and pruning trees…. Darren's Piece In Topiarius Magazine I use Okatsune Secateurs, which I started pruning with when working on a large orchard in Hampshire. My Felco's were too difficult to open with cold hands, but the chunky …
May20
Just inc are you are free in the following dates in June, you can visit my mentor Charlotte Molesworth's topiary garden… Check out the dates the garden is open here. And you can of course join both Charlotte and I for a topiary workshop in the garden in July, as well as September. Hope to see you there!