THE MODERN MINT BLOG
Most garden designers have a palette of plants they trust, know and use. This repetition gives a certain style to their work and helps them build a consistent client base, although a planting style can change rapidly and distinctly.
Tom Stuart-Smith wrote, "Initially we went through quite a fluffy pink rose stage, clipped box, cranesbills and great swags of blousy pink Ispahan and purplish crimson Charles de Mill… this initial blousy pinkness overlapped with something of orange Kniphofia moment (which now seems a little improbable) then followed by a more wild Verbascum and opium poppy explosion in the early 90's and an increasingly grassy evolution over the last ten years… I have gradually excluded the flagrantly exotic and cultivated. There is now not a single Kniphofia in the garden or an old fashioned rose or a delphinium."
One of the most important portfolios to have is of roses, a plant 99% of clients ask for in a garden and 99% of clients will have a favourite of. So we feel it is time to update our portfolio.
First stop will be Cants of Colchester to have a look what they have growing in their fields.
Second, we will be asking what other people like. Speaking to Troy Scott Smith (Head Gardener at Sissinghurst) he pointed out to us that Rosa rugosa 'Blanche double de Coubert' was the favourite rose of Vita Sackville-West. (That's good to know, because it already sits in our portfolio!)
If you have a favourite rose, do get in touch with us via Twitter or by email.
Here are a few roses from our current portfolio…
… oh, how we are excited to be reappraising this lovely group of plants!
For further rose related reading, try:
The Rose
The English Roses
Alan Titchmarsh How to Garden: Growing Roses
Or for the book by Tom Stuart-Smith quoted above…
The Barn Garden: Making a Place
May 29 th 2014
Sep29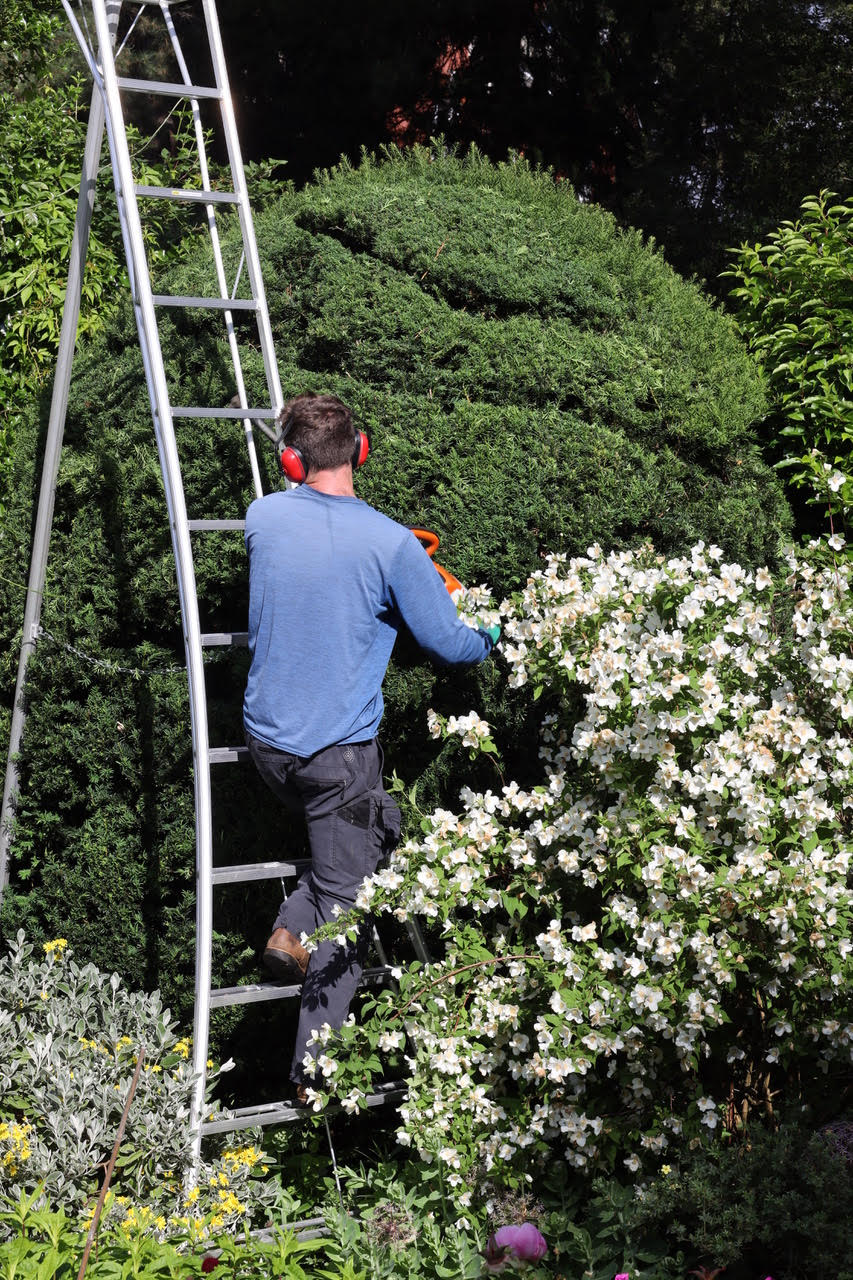 Making a new topiary out of the large, dull facade of a Taxus blob… My work was to change it up from a 'jelly drop' shape and give it texture, open it out and let the light through, and make it a sculptural feature in the background of the garden in summer… yet a major part of the garden in winter. A few more years before it becomes something special, but there was far more leaf and growth inside the plant than I thought and so it will not take too long for it to gain in character and become …
Sep27
Two weeks ago I was invited to teach topiary at the garden of Griselda Kerr, the author of The Apprehensive Gardener. I love teaching and sharing skills, but I was placed on the spot in the afternoon and asked to show how I would make a new topiary from an existing shrub. So below is a speeded-up video of me creating a cloud-pruned topiary from an old boxwood tree. I particularly love the ending when the class get involved….! See the video here. One hour was all it took, and though it needed a little tidying-up, it was made by …
Sep27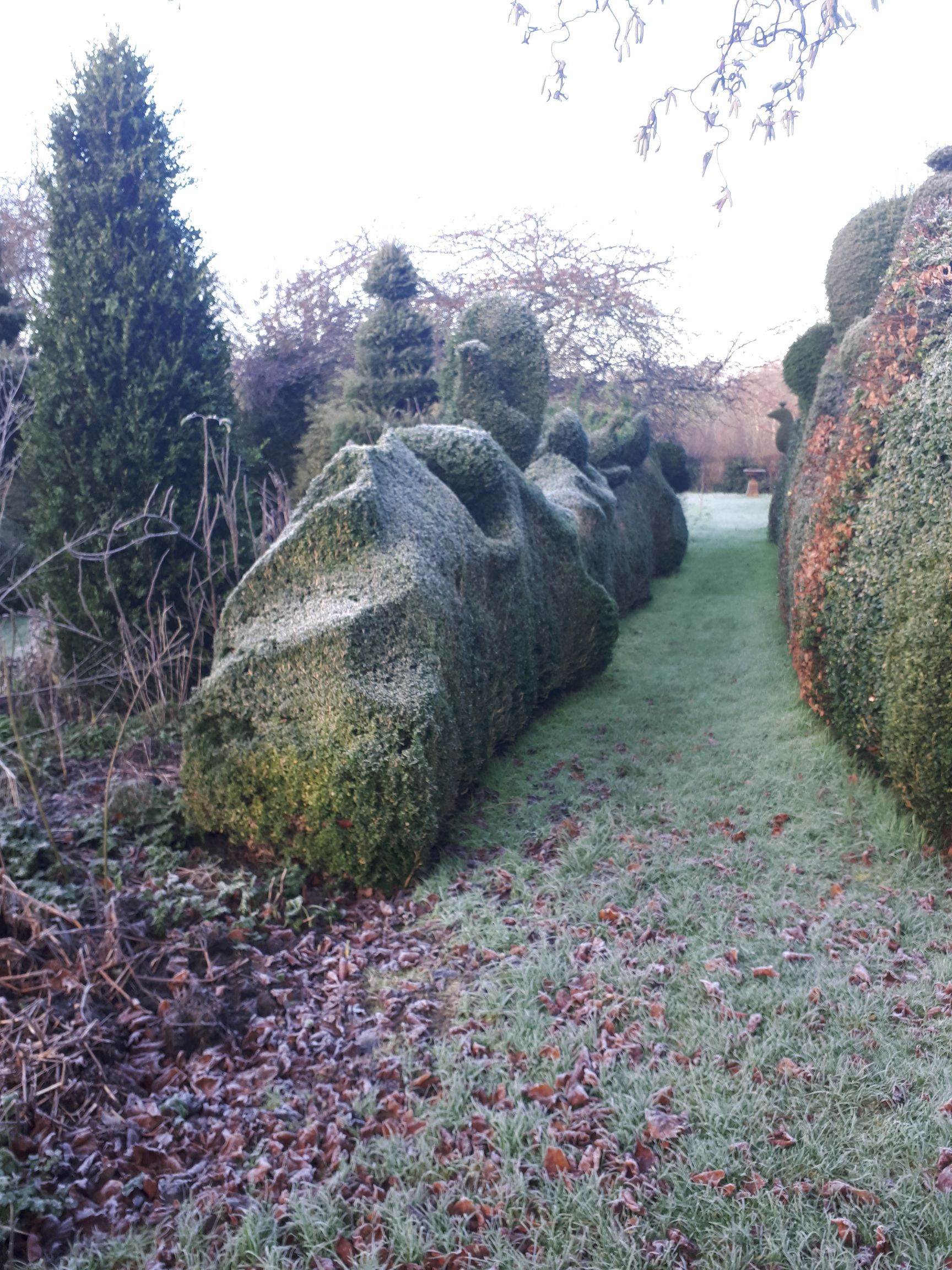 Charlotte Molesworth, my topiary mentor, and I are running our popular topiary workshop again in 2022. You can email me for details – or go here for information, your ticket and to find out about dates. Book A Spot On A Topiary Workshop, September 2022