THE MODERN MINT BLOG
For those of you who missed the Gardens Illustrated piece, here are five pieces of advice by 'Natural Gardener' Val Bourne. You can't go far wrong if you stay close to these…
1) Plant diversely and densely – using trees, shrubs, perennials, annuals, ferns, bulbs and grasses.
2) Have flowers throughout the year – particularly early on, to help sustain bumble and solitary bees.
3) Only grow what suits your soil and enhances your setting.
4) Only grow plants that are worth a place in your garden.
5) Put your plants in the right place – this basic approach helps avoid disease.
The article is about her own garden. She says that when she arrived, the garden was clear, "… except for weeds and buried bedsteads… Advice flowed thick and fast. Garden designers wanted to flatten the sloping site…" This she refused because it meant raising the walls that surround the cottage, and so obscuring the view.
This is the most interesting moment in the article, that she chose to work with the form the site was already offering her. Too often we choose the high impact route – some landscapers we know offer this to clients because they have some big machines (toys?) that they love to use (and have paid a small fortune for, so need to charge them out to the client so they can recoup some of their money!) – when often all is needed is a defining and simplifying of what already exists. This low impact approach reminds us of the way a great theatre director, towards the end of a rehearsal, can seem to 'tip' actors onto the stage in a way that amplifies all the best traits they have brought to the role.
Val Bourne offers, on her website, a one-to-one consultancy service. She states "this is not a garden design service or a landscaping service." But she does visit the garden, discuss with the client planting schemes, structural improvements, maintenance regimes, advice about pests and diseases, growing food and how to improve the ecological sustainability of the space. She also explains the principles of gardening organically. This is not far off what a garden designer does – minus the drawings?
Now we wonder if this is the way garden design is going? That the role of 'garden designer' is mutating, becoming less venerated and possibly even inconsequential? Perhaps people no longer want to pay for a drawing but do want a teacher, an informer, someone to share knowledge and time and their excitement. Is this more valuable than a piece of paper with the stated end drawn upon it? Gardening (like theatrical performance) doesn't really suit an 'end' product – each day they revise themselves depending on so many other factors.
If we at Modern Mint give you a garden design and say 'that is what it will look like' we will also have to make clear to you it will keep growing, your dog will chase a ball through it, frost may destroy the blossom… 'this is what it will look like' lasts for about twenty minutes, normally one afternoon when you are at work.
What we can do though, is offer you the journey – guiding you on how to manage the landscape and vegetation you are the current custodian of – and work with you, in partnership, for several years.
This is the role a garden designer will play in the future. Val Bourne's already offering it (for more about her, see this interview in the Telegraph) and it does seem a better fit for someone in horticulture, for someone working with nature – instructor, rather than imposer.
Books by Val Bourne:
The Natural Gardener: The Way We All Want to Garden
Colour in the Garden
The Winter Garden: Create a Garden That Shines Through the Forgotten Season
April 29 th 2014
Aug05
I will be bringing a show about gardening to the Faversham Fringe on Wednesday, August 28th at 8.30pm. More details and tickets here – Faversham Fringe, The Grinning Gardener.
Jun30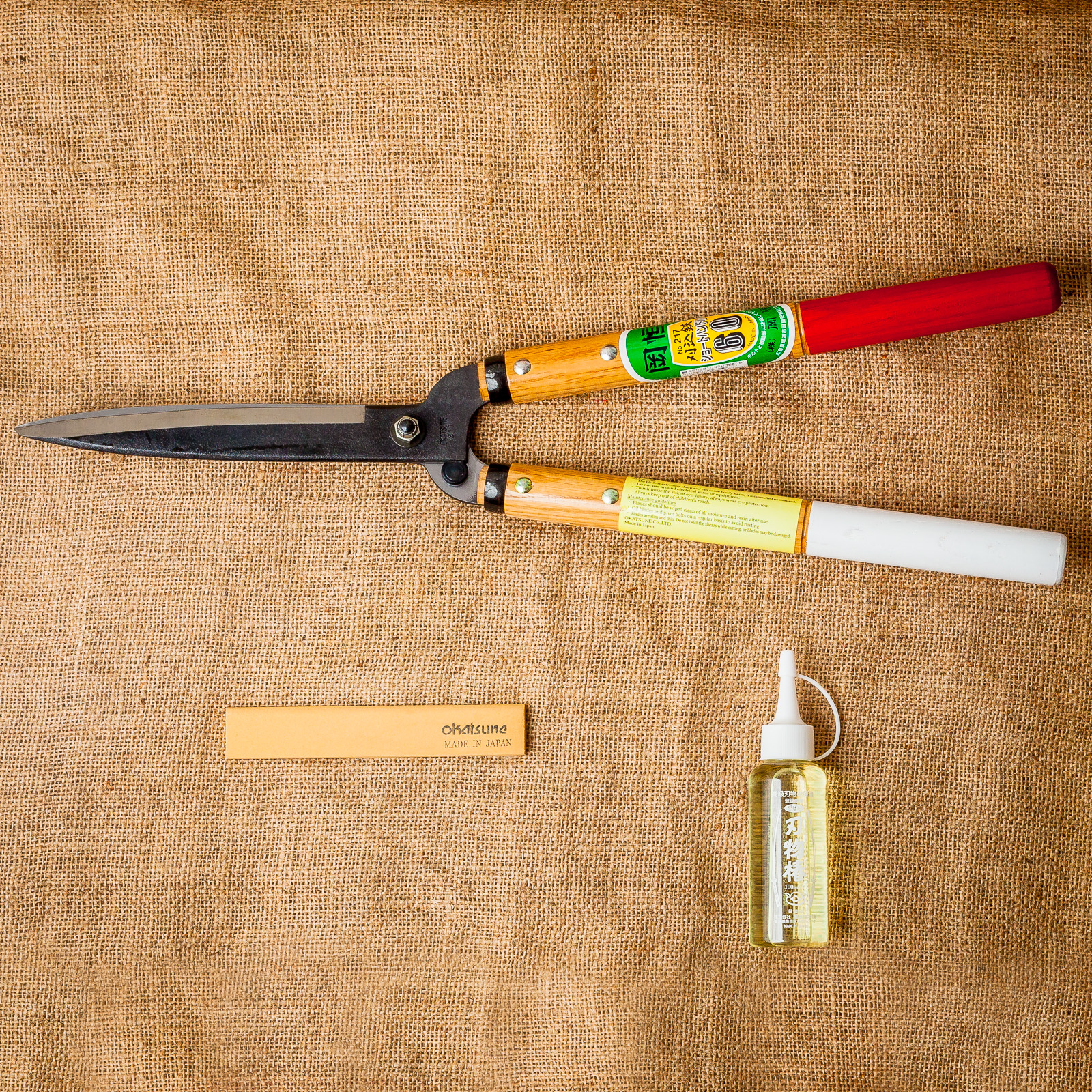 I recently wrote a piece for Topiarius magazine, the flagship publication of the European Boxwood & Topiary Society – of which Modern Mint is both a member and big supporter. Check out the EBTS here. They frequently run courses and talks too, so worth keeping an eye on. Below is the piece I wrote about the tools I use when making topiary and pruning trees…. Darren's Piece In Topiarius Magazine I use Okatsune Secateurs, which I started pruning with when working on a large orchard in Hampshire. My Felco's were too difficult to open with cold hands, but the chunky …
May20
Just inc are you are free in the following dates in June, you can visit my mentor Charlotte Molesworth's topiary garden… Check out the dates the garden is open here. And you can of course join both Charlotte and I for a topiary workshop in the garden in July, as well as September. Hope to see you there!