THE MODERN MINT BLOG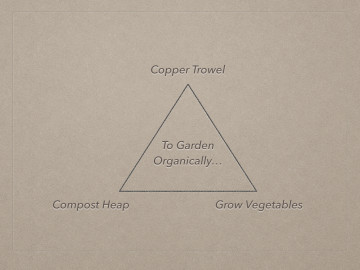 Do any of you read Permaculture Magazine? We have just found out about it and are very excited to see they not only sell lovely copper tools, but also have a fantastic website. On it you can:
Sign up to Permaculture courses.
Hear podcasts and watch videos about how people are changing the way they live to be more resilient and self-sustaining.
Find recipes for making use of plants and weeds you may not think about eating.
Get solutions for your own permaculture experiments.
(Oh, and you can of course buy the magazine….)
What is Permaculture?
"Permaculture is the design of an ecologically sound way of living."
We thought this quote was beautiful and really inspires us to think about how we garden, work and live.
We hope you will take heart from this phrase and begin to question, then seek answers, for a way of life that suits both yourself and the world around you.
If you want to know more about gardening organically, try this blog: Manifesto for the Modern Gardener.
July 5 th 2016
Sep21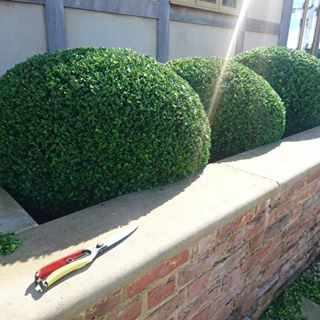 I was asked by the European Boxwood & Topiary Society to help out with answering a common question – How to sharpen your shears? So we spent a fun day making a video, that hopefully will help you make sure you have sharp, shiny blades to do your topiary pruning with. And you can find here more examples of the topiary I make with my sharp blades.
Aug16
You can get a ticket for this new talk I'm giving at the European Boxwood And Topiary Society here – TALK TICKETS It is on the 25th August at 6pm. It should be great fun and I'm very excited to be sharing some recent thoughts about topiary with people – and how it might work in a modern garden.
Jun14
If you have a subscription, you can check out an article about bespoke ideas for your garden in the Telegraph. There are some great crafts people there, so check it out. Click Here To See The Article About my Topiary Work In The Telegraph