THE MODERN MINT BLOG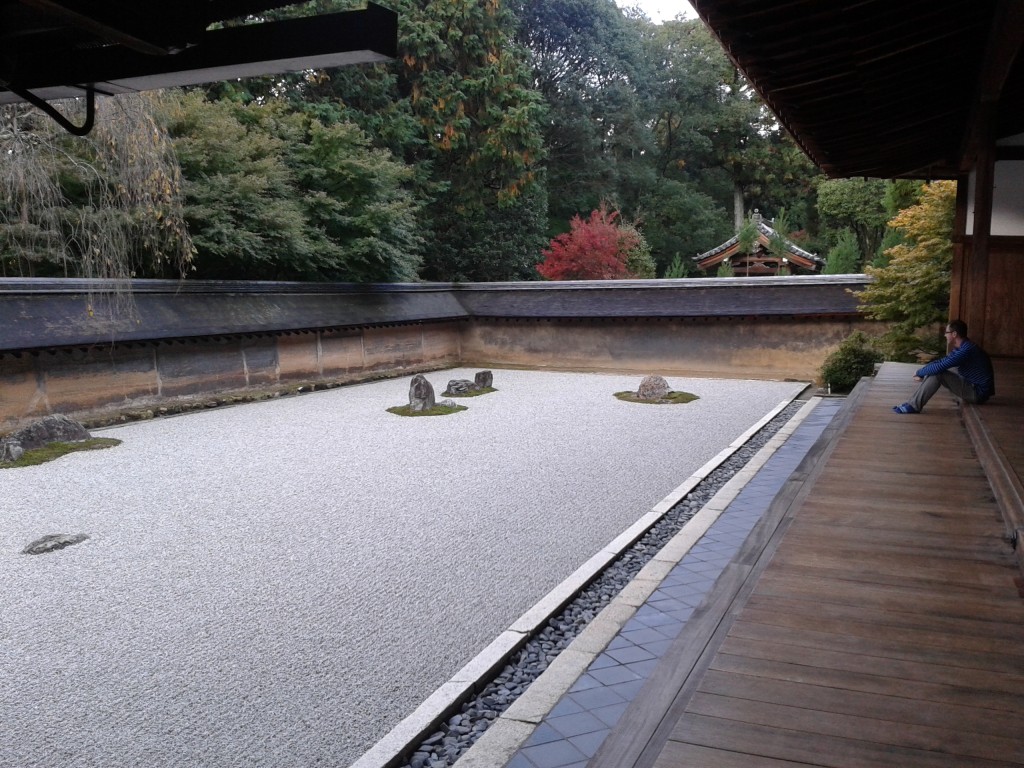 Last November the Modern Mint team went to view the gardens of Japan (and eat sushi, in vast quantities.)
This picture, at the famous Zen garden of Ryoan-ji, was taken at 7.50am on a Monday morning. Hence the privacy. There are 15 stones in the garden, but only 14 can be viewed at any one time from the platform. It is said that if you gain enlightenment the fifteenth stone will be revealed to you. We didn't find enlightenment, but we did have to get up early, take three buses and then knock on the temple door asking to be allowed in in order to get any time alone to view the garden.
How long did we get before the masses (schoolchildren/tourists) arrived? How long did we get to spend, the only people in the world at that particular moment on that particular rainy Monday morning at the temple garden of Ryoan-ji? We got to soak in its wonderful atmosphere, completely undisturbed, for a whole eight minutes.
It was absolutely worth it.
Recommended Reading:
Around The World In 80 Gardens
Japanese Zen Gardens
Japanese Gardens: Tranquility, Simplicity, Harmony
The Gardens of Japan
May 14 th 2014
Aug05
I will be bringing a show about gardening to the Faversham Fringe on Wednesday, August 28th at 8.30pm. More details and tickets here – Faversham Fringe, The Grinning Gardener.
Jun30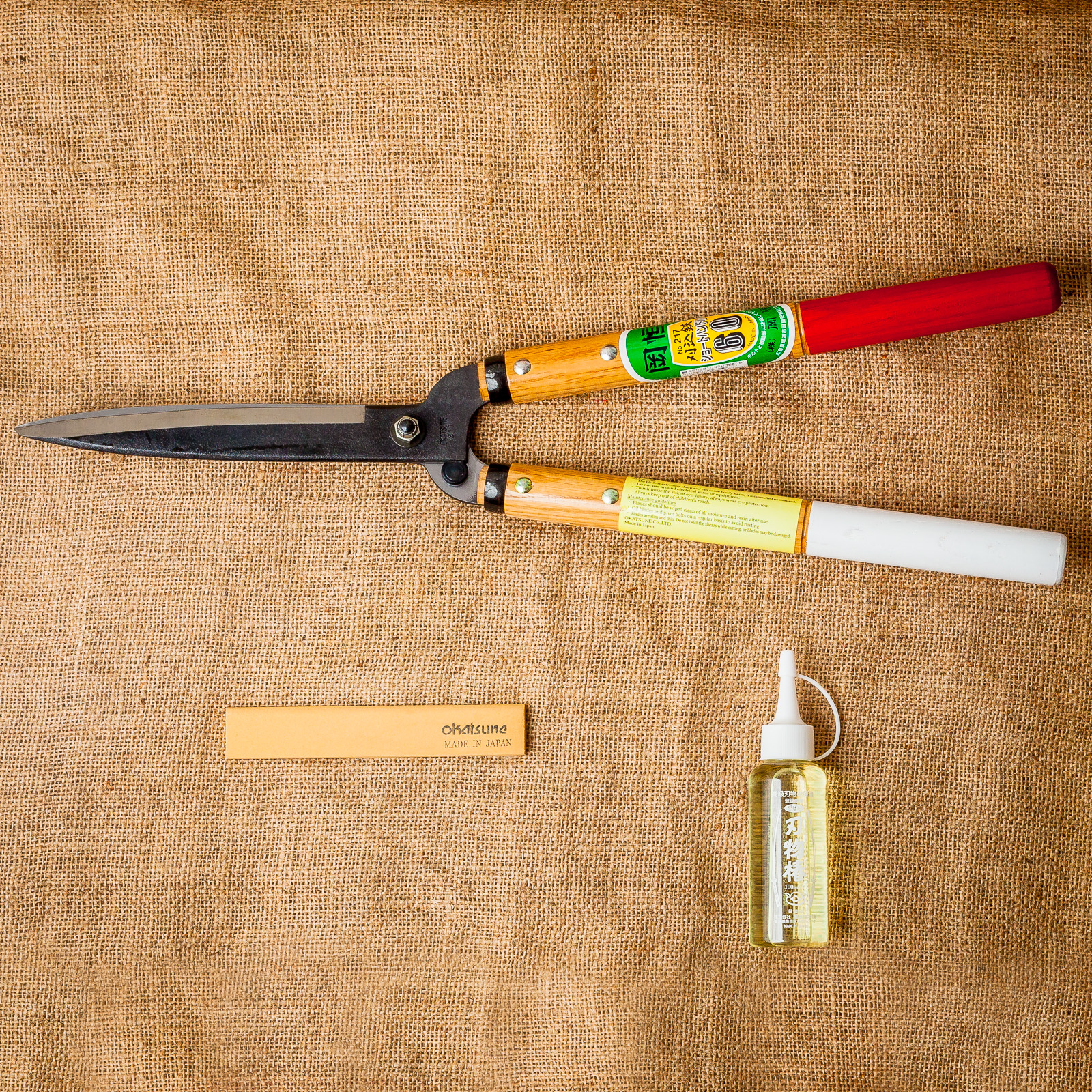 I recently wrote a piece for Topiarius magazine, the flagship publication of the European Boxwood & Topiary Society – of which Modern Mint is both a member and big supporter. Check out the EBTS here. They frequently run courses and talks too, so worth keeping an eye on. Below is the piece I wrote about the tools I use when making topiary and pruning trees…. Darren's Piece In Topiarius Magazine I use Okatsune Secateurs, which I started pruning with when working on a large orchard in Hampshire. My Felco's were too difficult to open with cold hands, but the chunky …
May20
Just inc are you are free in the following dates in June, you can visit my mentor Charlotte Molesworth's topiary garden… Check out the dates the garden is open here. And you can of course join both Charlotte and I for a topiary workshop in the garden in July, as well as September. Hope to see you there!