THE MODERN MINT BLOG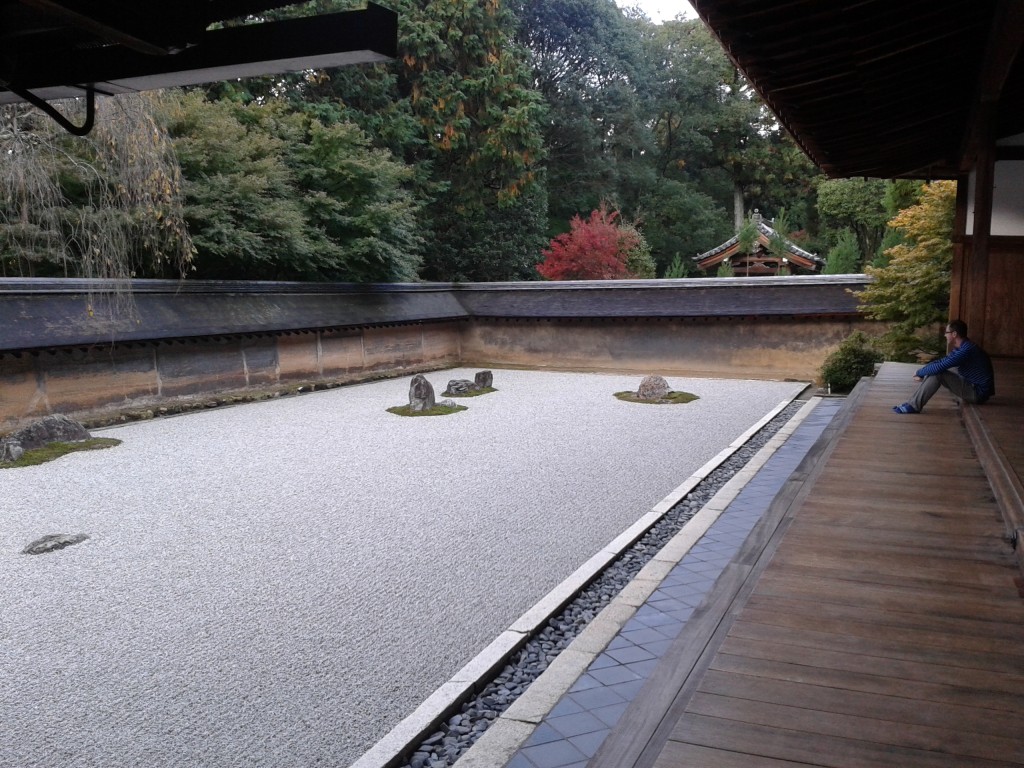 Last November the Modern Mint team went to view the gardens of Japan (and eat sushi, in vast quantities.)
This picture, at the famous Zen garden of Ryoan-ji, was taken at 7.50am on a Monday morning. Hence the privacy. There are 15 stones in the garden, but only 14 can be viewed at any one time from the platform. It is said that if you gain enlightenment the fifteenth stone will be revealed to you. We didn't find enlightenment, but we did have to get up early, take three buses and then knock on the temple door asking to be allowed in in order to get any time alone to view the garden.
How long did we get before the masses (schoolchildren/tourists) arrived? How long did we get to spend, the only people in the world at that particular moment on that particular rainy Monday morning at the temple garden of Ryoan-ji? We got to soak in its wonderful atmosphere, completely undisturbed, for a whole eight minutes.
It was absolutely worth it.
Recommended Reading:
Around The World In 80 Gardens
Japanese Zen Gardens
Japanese Gardens: Tranquility, Simplicity, Harmony
The Gardens of Japan
May 14 th 2014
Sep21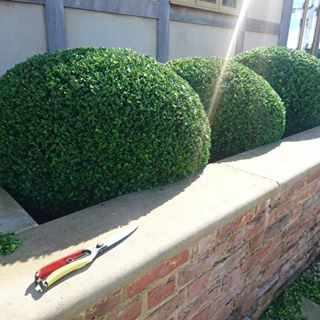 I was asked by the European Boxwood & Topiary Society to help out with answering a common question – How to sharpen your shears? So we spent a fun day making a video, that hopefully will help you make sure you have sharp, shiny blades to do your topiary pruning with. And you can find here more examples of the topiary I make with my sharp blades.
Aug16
You can get a ticket for this new talk I'm giving at the European Boxwood And Topiary Society here – TALK TICKETS It is on the 25th August at 6pm. It should be great fun and I'm very excited to be sharing some recent thoughts about topiary with people – and how it might work in a modern garden.
Jun14
If you have a subscription, you can check out an article about bespoke ideas for your garden in the Telegraph. There are some great crafts people there, so check it out. Click Here To See The Article About my Topiary Work In The Telegraph