THE MODERN MINT BLOG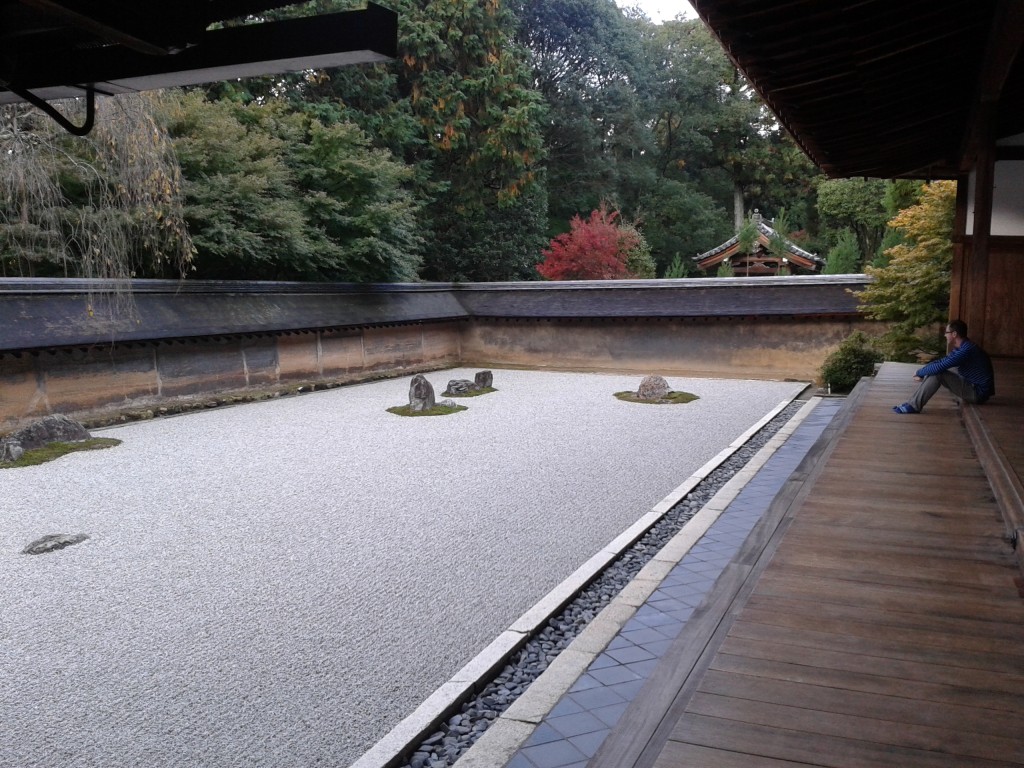 Last November the Modern Mint team went to view the gardens of Japan (and eat sushi, in vast quantities.)
This picture, at the famous Zen garden of Ryoan-ji, was taken at 7.50am on a Monday morning. Hence the privacy. There are 15 stones in the garden, but only 14 can be viewed at any one time from the platform. It is said that if you gain enlightenment the fifteenth stone will be revealed to you. We didn't find enlightenment, but we did have to get up early, take three buses and then knock on the temple door asking to be allowed in in order to get any time alone to view the garden.
How long did we get before the masses (schoolchildren/tourists) arrived? How long did we get to spend, the only people in the world at that particular moment on that particular rainy Monday morning at the temple garden of Ryoan-ji? We got to soak in its wonderful atmosphere, completely undisturbed, for a whole eight minutes.
It was absolutely worth it.
Recommended Reading:
Around The World In 80 Gardens
Japanese Zen Gardens
Japanese Gardens: Tranquility, Simplicity, Harmony
The Gardens of Japan
May 14 th 2014
Apr28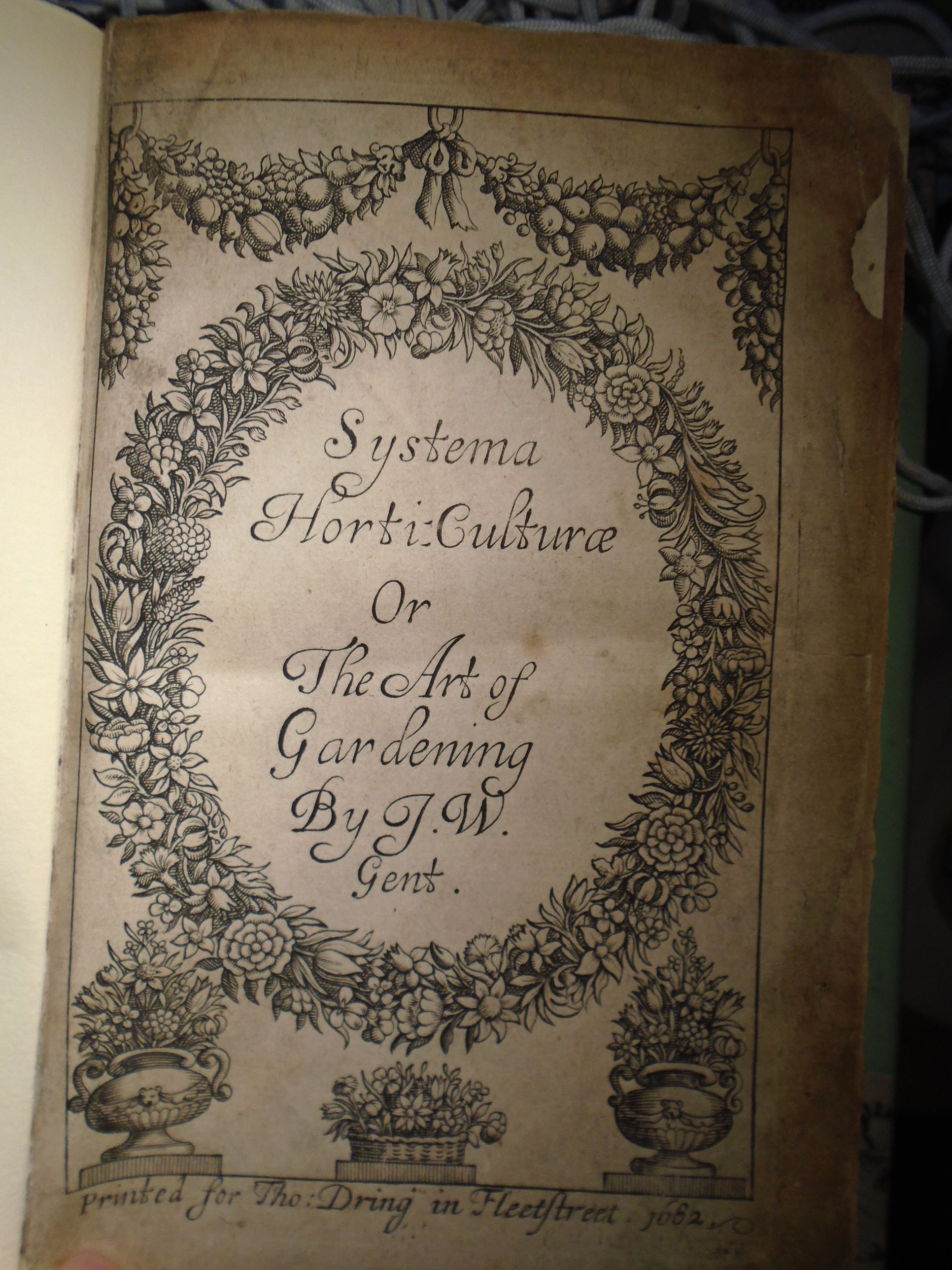 Phillyrea is one of my favourite plants for topiary. I have been using it for quite a few years as a specimen shrub, mostly due to the fact it clips well and has a tough habit – all good characteristics for a topiary plant. It also has a  reputation for being an excellent nectar source for bees… Read more about Phillyrea here. Mentioning this to Malcolm Thicke, a market garden historian and writer, he sent me a some photos of topiary and phillyrea mentioned by John Worlidge in Systema Horticulturae from 1682…. incredible! He also mentioned to me that in …