THE MODERN MINT BLOG
Above, a photo of our laptop brush, made in the UK.
Modern Mint Products – Made in the UK?
At fairs, people often ask us which of our products are made in the UK. Shoppers are clued in, information is readily available, and they want to know the story behind our products. Being the amiable and lovely folk we are here at the Modern Mint Shop, we tell them all they want to know about the product – and probably more besides!
This passion stems from really loving the products we sell. We can't help it – our aim was always to sell great products, well-made – so that we could build a brand and a business to be proud of.
Well Made Products = Happy Customers
On a more personal note, we didn't want to deal with complaints either. It is awkward for everyone when a customer is unhappy, so we happily negate this problem by making sure the item they purchase is useful as well as being an object of beauty.
This causes real ripples on the waters of life – on Monday this week, a customer dropped off a bottle of wine for us to enjoy, as a thank you for helping him choose a gift for his wife. (He chose these deckchairs, if you're wondering.)
Please take note our other happy customers – gifts of wine are gratefully accepted here.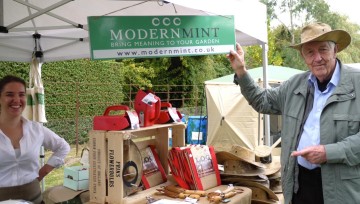 The photo above is of another happy customer, Peter, who we met at Helmingham Hall last weekend. He sent us this picture of himself in his new gardening hat, with a little note that read…
Very pleased with my hat – much admired locally…
Best wishes to you all,
Peter
We're very pleased you like the hat Peter!
Products Made in the UK Are…
Our bee hotels, catapults, dog whistles, skipping ropes and laptop brushes come from Buckinghamshire.
Our Seedballs are made in London. As are the tins these wildflower seeds come in…
From Cornwall come our wonderful clocks, plant labels, house signs and bird feeders. These are all made from recycled plastic plant pots, which otherwise would end up in landfill. Think the appropriate slogan here is – 'it has not been used until it has been recycled.'
From Kent come our beautiful embroidery stitch kits. They are so lovely to unfold out of the bag, and of course, it asks you to do the creating (offering helpful guidelines, so you are not alone!) What is a really great touch about these is that you can practise on the bag it comes in first. Such a good idea…
We think the writing and books of John Walker, the earth friendly gardener, are second to none. Want to make your garden better? Award winning 'How to Create an Eco Garden' is the way forward…
There are plenty more as you look through our website (the beautiful hanging planters made in Suffolk are worth a peek…) as is some of the art work for your home by Wiltshire based photographer Andrew Yates…
Where Else Do We Find Our Products?
We hope this helps point you in the direction of where our products come from, which ones are made in the UK and why we do what we do at Modern Mint. You won't see us at the big trade shows, picking up and stocking the same products as garden centres and high street shops – we seek the unusual, the beautiful and the useful.
We then test it out, before it goes onto the website to be offered to you.
After that, hilariously, we have found the high street shops start selling what we have been selling, often at inflated prices  – but that is what happens with quality, it shines through!
So we then have to expand our reach, move out of the 'made in the UK' market, and go abroad to find the best of the best…
Like this from Austria, or these from Japan.
Or even further afield, to Brazil.
Made in the UK or not – at Modern Mint, we are passionate about curating the best products we can find.
September 22 nd 2016
Mar24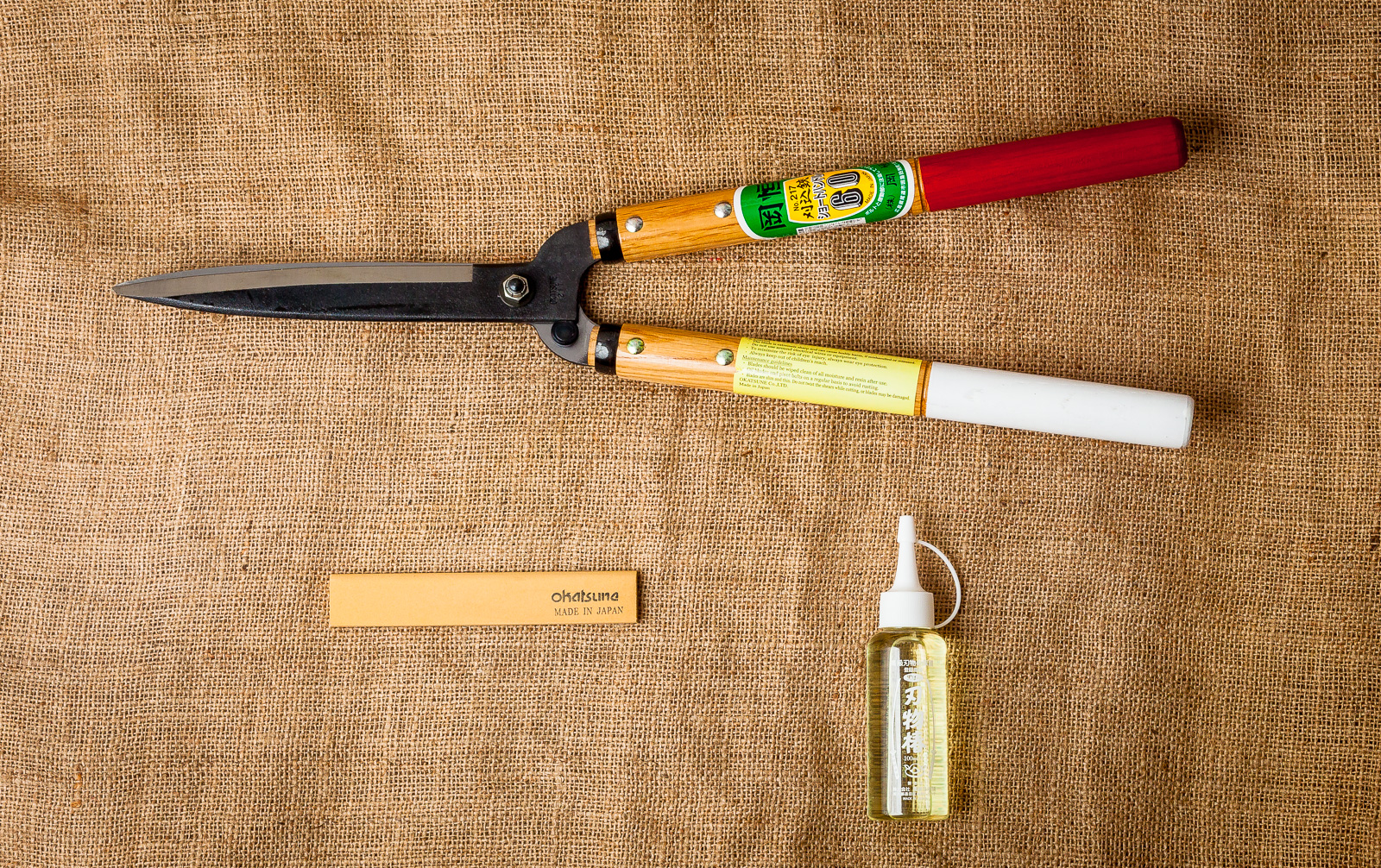 Shears or power tools? What is best to use? The Joy Of Shears I love my Okatsune shears, the beautifully balanced red and white handled pruning shears from Japan. They do everything you need, whether giving a little extra detail to a topiary piece or bashing their way through a hawthorn or beech hedge that boundaries a garden. Another pair of shears you may wish for, that are far sharper than any power tool ever needs to be, is this Tobisho made pair of curved, steel blades… They are basically two samurai swords bolted together. So sharp they could cut …
Mar21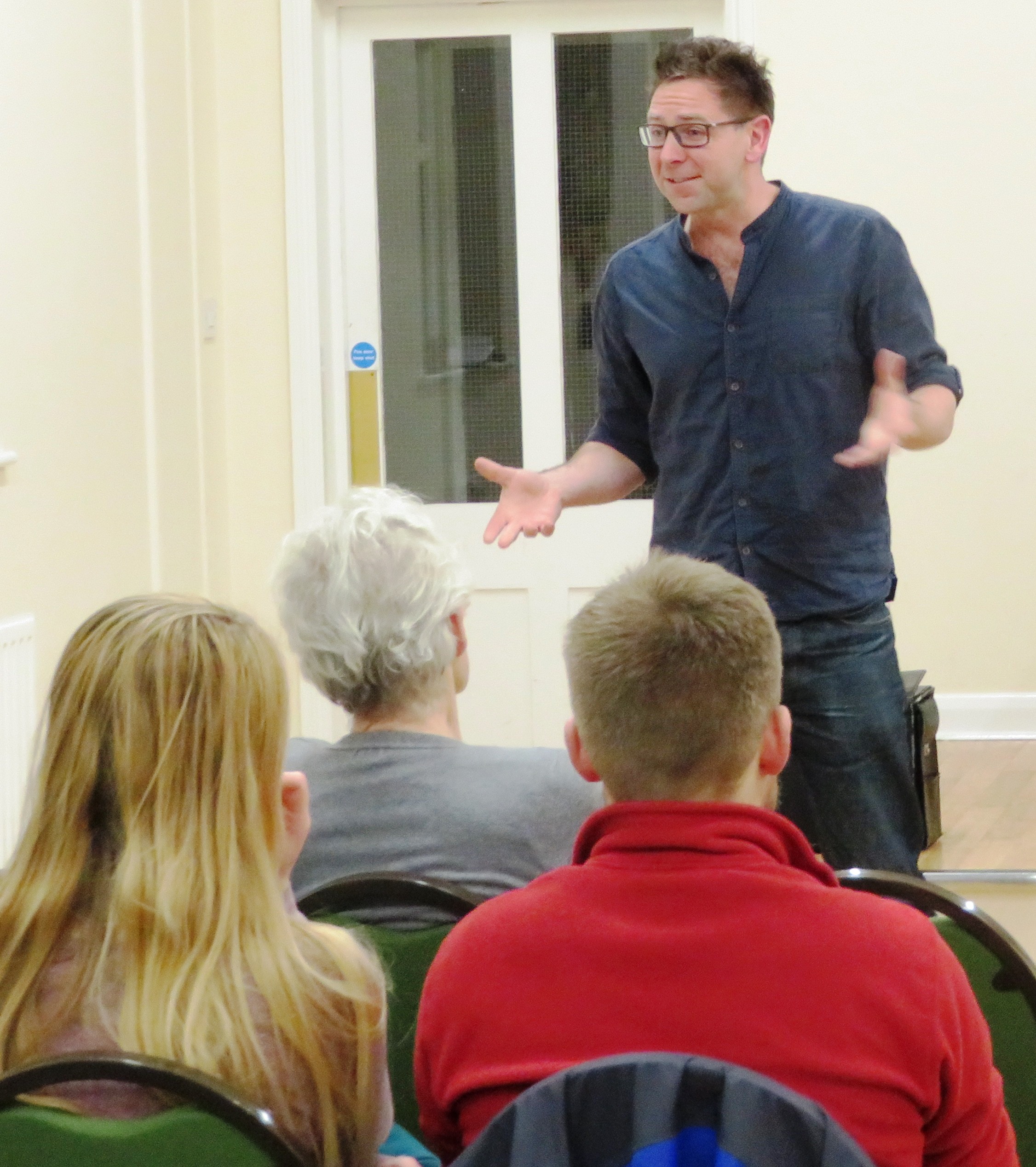 A potted history of my small business, inspired by the wonderful bite size blog posts of how Charles Boyle has run CB Editions, so I thought I would do something similar for Modern Mint. Well, with Coronoavirus hitting I have the time to get all nostalgic…. Moved to Essex from Hampshire, going from a list of relentlessly busy garden maintenance jobs in huge gardens whilst spending evenings and weekends doing project planting and lawn care work to… nothing. Went to Japan for two weeks, a gift to myself for making the move away from a job where I was such a …
Mar20
My Tobisho Topiary Shears are up for sale! Browse Here If you are a tool nerd, or a boxwood geek or just a fan of beautiful, handmade items then these are for you! I am refreshing my tool bag and, as these wonderful shears are so rare, thought I would offer to someone with a lust for this kind of thing. Check them out – Tobisho Topiary Shears.