THE MODERN MINT BLOG
Heartened and cheered to discover the British public love to help the birds!
We discovered these bird feeders recently and thought – you know what, we need to give these a go. They are remanufactured from black plastic plant pots, the ones you get in every single damn nursery, shop, hardware store and garden centre going… the same ones that cannot be recycled.
You only have two options with where to get rid of them when you have removed your plant from the pot – either reuse the pot until it breaks, or send it to be crushed up for landfill.
Which is why these bird feeders are so amazing – they take these pots that would normally go to landfill and turn them into something useful!
And because they are plastic they are robust enough to cope with a British winter. And they look great. What more do you need?
As we said, we thought – let's give these a go and see if anyone else thinks they are brilliant. The feedback we have received has been magnificent – we sold out in the second week!
We now have a few more in stock but they are going fast so please please please you wonderful British public who are so keen to help wildlife – get your recycled bird feeders right now, or you may miss out.
The picture we have shows the birds eating an apple – we prefer raspberries threaded onto the metal spike, and we think the birds probably do as well…
If you need more ideas about what to feed the birds, we also have this fabulous bird cake kit to show you…
Basically, you get this bird feeder (the picture shows you the blue one, but we also offer a red bird feeder) that is also recycled – from yoghurt pots!
Then with it comes the bird cake ingredients and the recipe instructions, plus a few more hints and tips about what to feed the birds in your garden. Educating you, getting hands on making a cake for birds (Mary Berry style?) and then doing something to encourage wildlife into your garden and keep it coming back for more… what a fantastic product.
All of that PLUS what we mentioned at the start – it keep plastic out of landfill – right on!
Do you bit for wildlife and get a bird feeder or bird cake kit this Autumn, or as a present for someone this Christmas – with these, we can all enjoy doing our bit…
November 17 th 2015
Aug05
I will be bringing a show about gardening to the Faversham Fringe on Wednesday, August 28th at 8.30pm. More details and tickets here – Faversham Fringe, The Grinning Gardener.
Jun30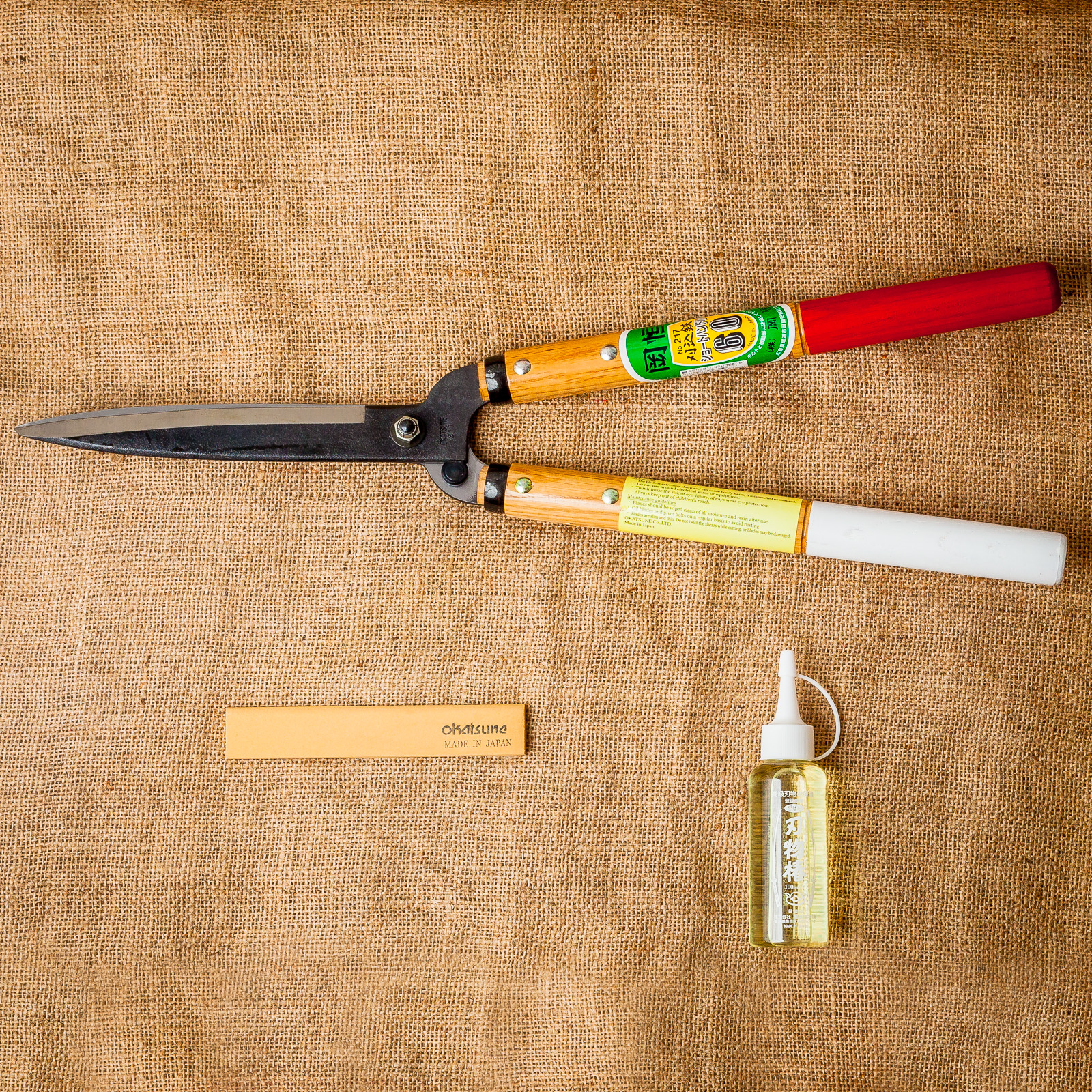 I recently wrote a piece for Topiarius magazine, the flagship publication of the European Boxwood & Topiary Society – of which Modern Mint is both a member and big supporter. Check out the EBTS here. They frequently run courses and talks too, so worth keeping an eye on. Below is the piece I wrote about the tools I use when making topiary and pruning trees…. Darren's Piece In Topiarius Magazine I use Okatsune Secateurs, which I started pruning with when working on a large orchard in Hampshire. My Felco's were too difficult to open with cold hands, but the chunky …
May20
Just inc are you are free in the following dates in June, you can visit my mentor Charlotte Molesworth's topiary garden… Check out the dates the garden is open here. And you can of course join both Charlotte and I for a topiary workshop in the garden in July, as well as September. Hope to see you there!