THE MODERN MINT BLOG
We are big fans of the botanist and author Ken Thompson, who was a Senior Research Fellow at the University of Sheffield.
His books are accessible, fun and full of information. Which makes for pretty good reading. What they do best though, is introduce you to ideas that you will be inspired by and interested in discovering more about. So we share some examples of his words with you, from the books No Nettles Required: The Reassuring Truth About Wildlife Gardening
 and Do We Need Pandas?: The Uncomfortable Truth About Biodiversity
.
"The best single thing you can do for wildlife in your garden is to find a young tree and leave it alone. Failing that, plant one."
"Long grass is good for wildlife, and in short supply in gardens. If you want to leave some long grass, while at the same time convincing the neighbours that you are not some kind of dope-smoking layabout, by all means introduce wildflowers into the grass and call it a wildflower meadow. Most wildlife, however, will take no notice of the flowers – it's interested in the undisturbed long grass…"
"Maintaining soil carbon is easy: make as much compost as you can, grow lots of plants and go easy on the digging… in the UK, plants conatin only just over 1 per cent of our total national store of organic carbon – the rest is in the soil."
"…grow as many different flowering plants as you can, and make sure you cover the whole year, from Mahonia for the queen bumblebee that needs a snack on a warm day in February, to ivy for the butterflies that need one last fill up before the winter."
"As we become wealthier and eat more meat and processed foods, and acquire more consumer goods, vast quantities of water are needed for their production… every small bag of imported salad from the supermarket exports another 50 litres of drought to the Kenyans who grew it…"
"…the new, fertile landscape created by intensive farming delivers cheap food (for animals and people) in unprecedented quantities… unfortunately that's all it delivers. The challenge is to devise multifunctional landscapes that also deliver better water quality, less soil erosion, more carbon storage and healthier and happier livestock, and are also less dependent on cheap oil…"
"In evolutionary terms, the Cape's plants are astonishingly young, which perhaps explains how many of them manage to be so rare – there are only a few hundred individuals of many Proteaceae. Are these future successes at the start of their careers, or failed evolutionary experiments on their way to extinction?"
"Birdlife International reckons that with £19 million over the next five years, they could save from extinction all the world's 189 critically endangered bird species… I've seen such sums described by conservationists as 'vast', but it's hard to see why. For some reason it's seen as naive to point out that tiny fractions of military budgets could pay for this without anyone really noticing."
He also writes for the Telegraph, articles like this one on using crocks for drainage in pots… it is a classic example of how he makes you question and think about traditional gardening advice.
On Thursday his new book Where Do Camels Belong?: The story and science of invasive species
is out on Amazon. Discounted at the time of writing!
March 18 th 2014
Apr20
Hey Modern Minters, we have been busy already this year – so busy! Here is some of the topiary work we love doing so much…. A post shared by ModernMint (@modernmintshop) on Apr 5, 2018 at 9:48am PDT Whilst evenings (and some afternoons!) have been spent travelling the country giving garden talks to clubs, horticultural societies, WI's and U3A's. This is all fabulous fun but it has meant: We have not been consistent with our mailing list I have not finished the book 'Helping The Honeybee' I was due to get to the publisher by the end of February There …
Mar30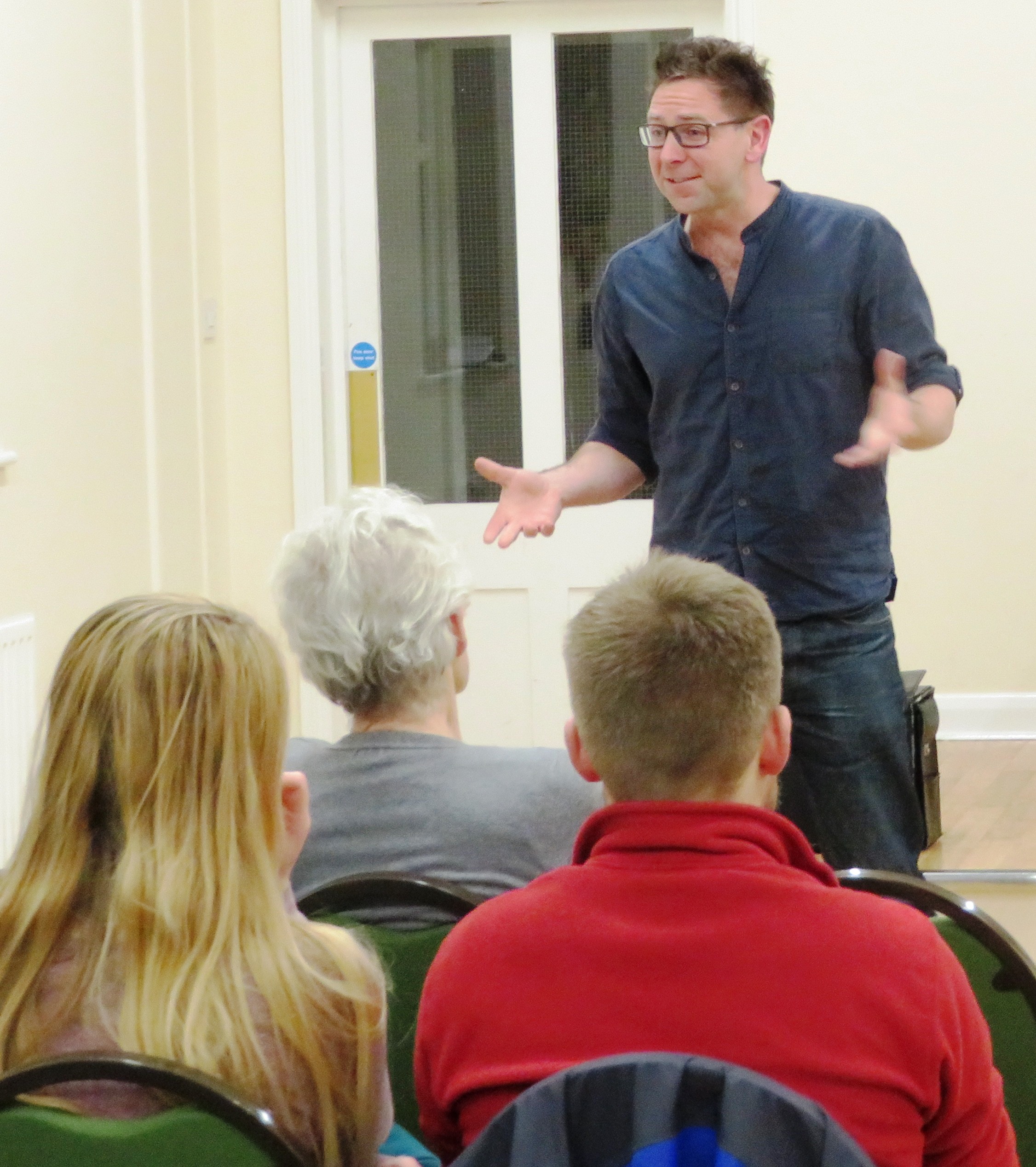 This week I gave a talk – Helping The Honeybee – to the lovely beekeeping group at Southend on Sea. Here are some notes for those who didn't have a chance to write down some of the ideas we spoke about and shared…. The Top Plants For Bees Helenium Sedum Echium Marjoram (which you will find in your seedballs) Oregano Eupatorium, also known as Joe Pye-Weed Borage Nepeta Veronicaastrum Teucrium Phillyrea If you want a hedge for around your apiary, you will not go too far wrong with planting the amazing, tough as old boots, Phillyrea. Read plenty more about …
Feb10
There seems to be some underhand shenanigans going on here. Bob Flowerdew is threatening to resign. We face losing the UK's cornerstone organic garden. So please take a look at what is going on via the Facebook group…. go on! Go Now! Save Ryton Organic Gardens!