THE MODERN MINT BLOG
Really this post is about pruning…
Walking to the accountant in Chelmsford yesterday morning we caught a heavy scent in the air, making us stop in our tracks. Where was it coming from? Which flower, in January, could provide such a rich and intoxicating scent as the sun tried with great audacity to warm the air?
Looking around, there was no bright and gaudy flower, no obvious hint as to what was perfuming the air. So we went hunting into the borders, amongst the cubed, uniformally trimmed shrubs invariably shaped by a male gardener who finds satisfaction with a hedgetrimmer.
"It looks green doesn't it?"
It does, we cannot argue with this. We can though, argue it looks boring and the cutting gesture lacks skill, and that it gives an air of death about a border because there is no movement or depth to the plant. The plant has been suffocated and stifled by the famine of imagination the shrub-trimmer brought to the task.
This effect is played out across every car park and new housing development in the country, as if a motto for the work made could be – "Shrub border pruning. To make your view of nature ugly."
Speak out against this. We will be.
Our search was not long, as there at the back of the border stood three plants of mahonia, their yellow flowers fluorescent with the backdrop of their dark green leaves. Not a charming plant, it looks positively monstrous imposing itself over a delicate snowdrop. But worth having for the scent, that it flowers early in the year so is good to attract pollinators, and that it will give permanence and grounding to a border (if pruned so it doesn't become too awkward and lurching.)
Have a look at Architectural Plants to see a picture. And how to prune with a dynamic purpose.
(These books will teach you how!)
January 29 th 2014
Aug05
I will be bringing a show about gardening to the Faversham Fringe on Wednesday, August 28th at 8.30pm. More details and tickets here – Faversham Fringe, The Grinning Gardener.
Jun30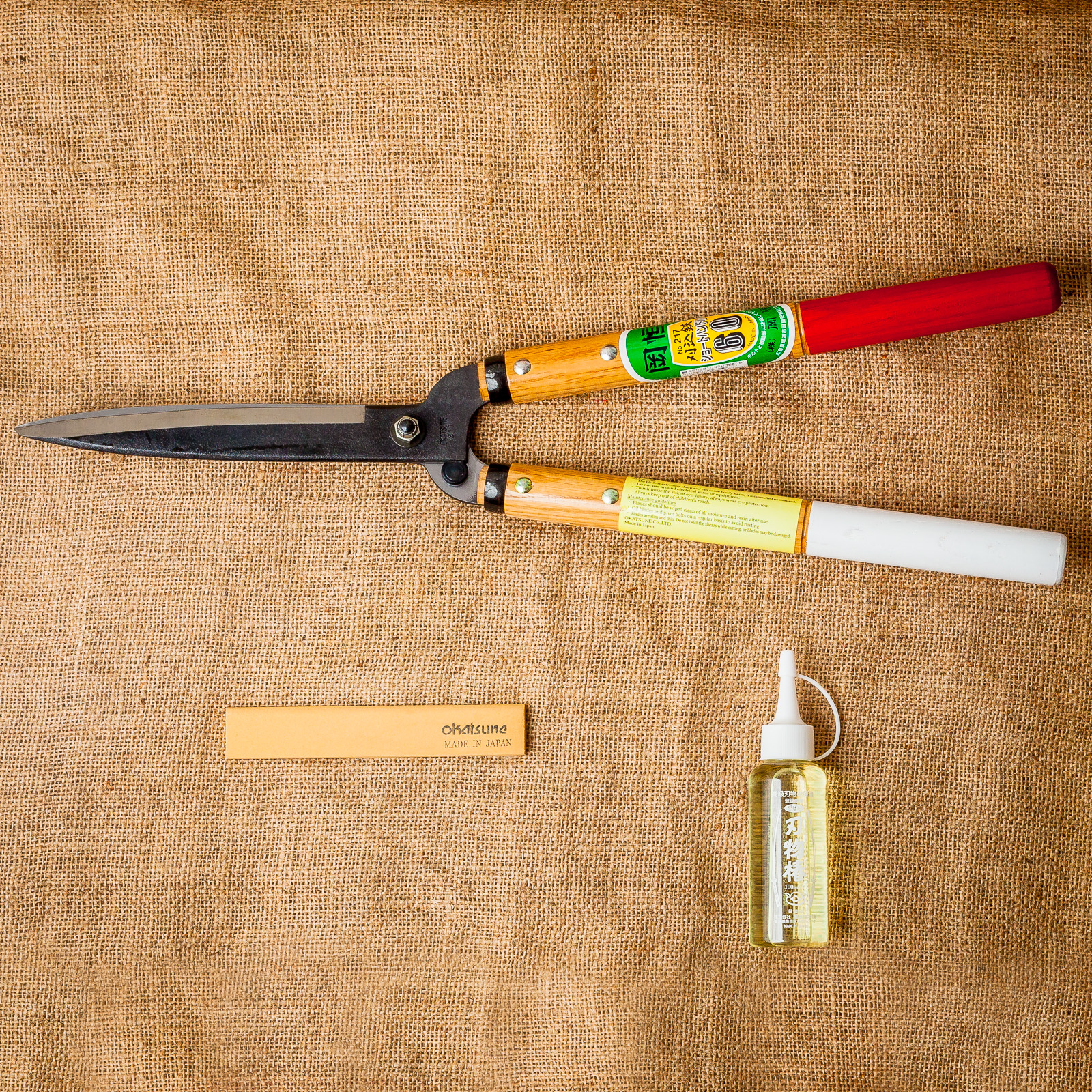 I recently wrote a piece for Topiarius magazine, the flagship publication of the European Boxwood & Topiary Society – of which Modern Mint is both a member and big supporter. Check out the EBTS here. They frequently run courses and talks too, so worth keeping an eye on. Below is the piece I wrote about the tools I use when making topiary and pruning trees…. Darren's Piece In Topiarius Magazine I use Okatsune Secateurs, which I started pruning with when working on a large orchard in Hampshire. My Felco's were too difficult to open with cold hands, but the chunky …
May20
Just inc are you are free in the following dates in June, you can visit my mentor Charlotte Molesworth's topiary garden… Check out the dates the garden is open here. And you can of course join both Charlotte and I for a topiary workshop in the garden in July, as well as September. Hope to see you there!