THE MODERN MINT BLOG
Always fascinated by Japanese Gardens, Modern Mint took a trip last Autumn to Japan to finally experience them face to face.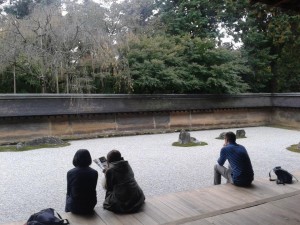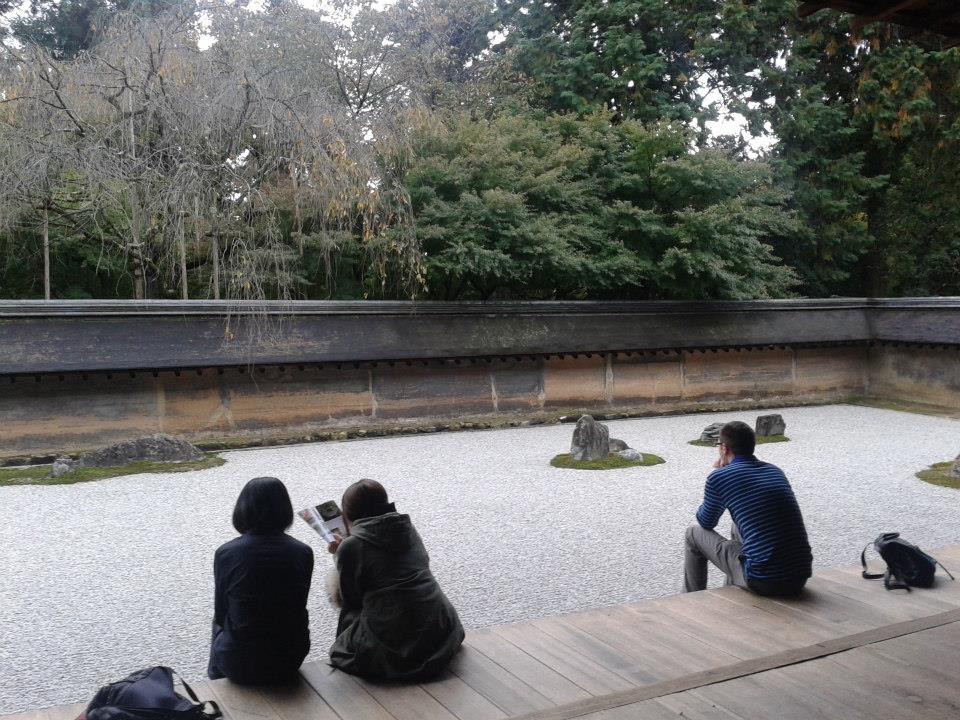 The absolute highlight was our trip to Ryoan-ji. A client of ours had been there previously and felt the same way as us about it – the most beautiful place. Because it has so few plants (although, looking at the picture above, we can see plenty of greenery!) it could be called a minimalist garden… but as an experience goes, it feels complex and completely maximalist when you're there.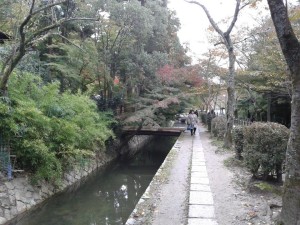 The Philosophers Walk is not a Japanese garden, but it does ask you to slow down and contemplate the landscape around you. Packed in spring when the cherry blossom is out, it still held charm on a warm, rainy day in November.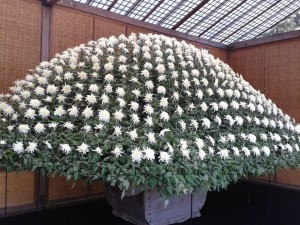 What you can't see is that this is just one plant, grown aand trained to produced 1000 blooms. This is a nationally revered flower in Japan and a symbol of the celebration of Autumn. What a way to celebrate!
Sticking your head underneath its canopy you see the stem these flowers are produced from – it is about pencil thickness. Incredible. Like much of Japan really…
For more on Japanese Gardens (though perhaps the best way to begin understanding them is to go there and see them for yourself) start with these books…
July 7 th 2014
Jan12
When do you prune? Below are a few pointers on when you need to think about your topiary and hedges this year, so you can make sure you clip at the best time and not waste any effort doing work you don't need to do… January & February Roses, fruit trees and wisteria is where the focus lies. Yes, it is cold and the work can be unpleasant because you are often stood on a ladder with your secateurs, barely moving enough to warm the body, but get these jobs done well, with care, and you can enjoy the fruits …