THE MODERN MINT BLOG
Always fascinated by Japanese Gardens, Modern Mint took a trip last Autumn to Japan to finally experience them face to face.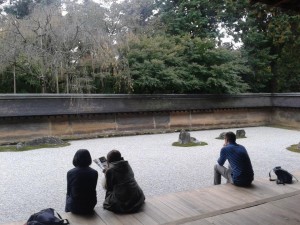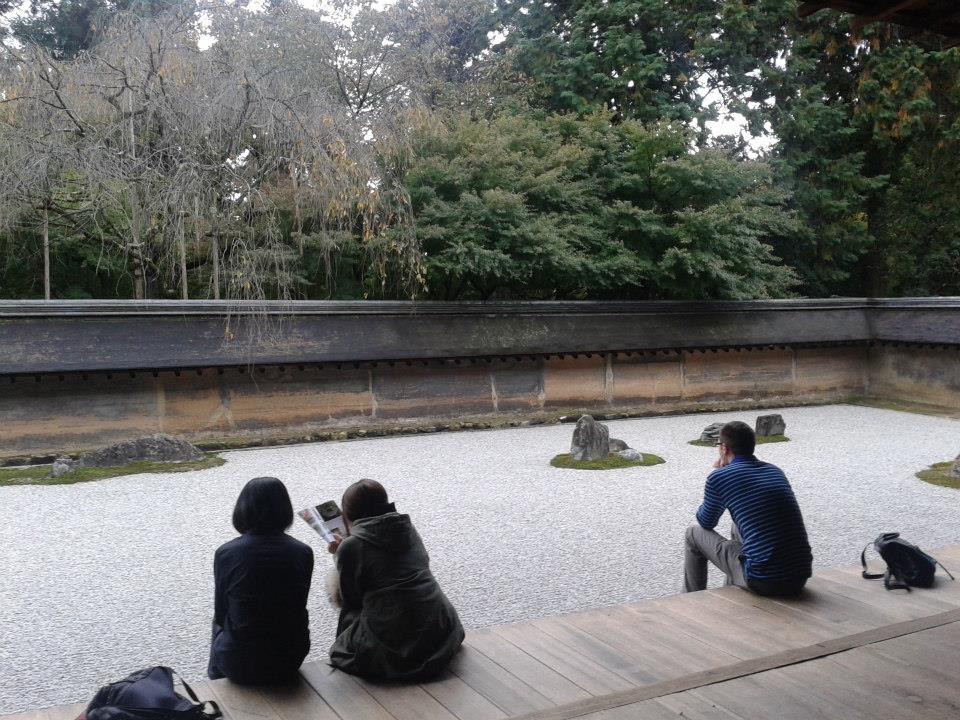 The absolute highlight was our trip to Ryoan-ji. A client of ours had been there previously and felt the same way as us about it – the most beautiful place. Because it has so few plants (although, looking at the picture above, we can see plenty of greenery!) it could be called a minimalist garden… but as an experience goes, it feels complex and completely maximalist when you're there.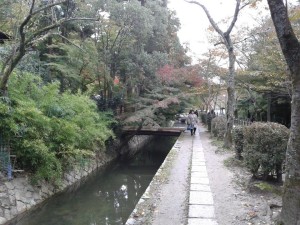 The Philosophers Walk is not a Japanese garden, but it does ask you to slow down and contemplate the landscape around you. Packed in spring when the cherry blossom is out, it still held charm on a warm, rainy day in November.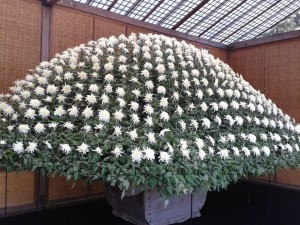 What you can't see is that this is just one plant, grown aand trained to produced 1000 blooms. This is a nationally revered flower in Japan and a symbol of the celebration of Autumn. What a way to celebrate!
Sticking your head underneath its canopy you see the stem these flowers are produced from – it is about pencil thickness. Incredible. Like much of Japan really…
For more on Japanese Gardens (though perhaps the best way to begin understanding them is to go there and see them for yourself) start with these books…
July 7 th 2014
Jan26
I love working with Trees For Life , a charity in Scotland who plants trees. So far Modern Mint has planted 195 trees – including pines, rowans and oaks – to do as much as we can to make the business as green as possible. You can help too – just visit the Modern Mint Grove at Trees For Life and for £6 per tree you can get some planted. I'm writing this today because of a report I saw on the BBC this morning about Tottenham being top of the sustainability table. Spurs top of the table huh? Something …
Jan19
Here is an updated list of books for keen gardeners. I have enjoyed these books immensely, they range from designers and how they work to helping wildlife to thrive. And by buying from here you are helping local or independent bookshops to survive too. Here is the list – go take a look and nab something to read now!
Jan12
I compiled a list of books using Bookshop, a new online shop to rival Amazon. I like it because it is supporting independent bookshops, helping them out by giving them an audience whilst their own physical premises are closed. The books I've listed are not all about gardening, but worth a look through and an order anyway as they are wonderful and have seen me through lockdown – and I hope they bring you some joy too!  Check out the books I recommend here.