THE MODERN MINT BLOG
How Do I Become An Organic Gardener?
The boy walked up to his mother, who was slicing into the tall compost heap with her spade. Dotted around the sides of the heap were a few daffodils, about to unfold themselves and shine brightly as the heralds of a warming spring.
"Why are you always moving that mud around mummy?" asked the boy.
His mother smiled, wiped a glove across her forehead to remove the sweat.
"It does look a bit like mud, doesn't it? But can you see how it crumbles when I pick it up? And can you see the worms? Smell it too, go on."
The boy, encouraged by his mother, took a great sniff.
"It's gone up my nose!"
"Well it will do if you inhale like that," she laughed, "wipe your nose… not on your sleeve!"
The boy giggled. His mother laughed too.
"This is called compost. It is made from all the leaves and all the flowers of the plants we had in the garden last year. Did you like the smell?"
The boy nodded, eyes wide.
"This compost is so important to how we look after our garden. It's as important as gold to an organic gardener like me."
"An organic gardener?" said the boy, "how do I become an organic gardener?"
The Two Essentials of the Organic Gardener
First of all, being an organic gardener is about what you don't do.
You Don't Use Pesticides, Weedkillers or Synthetic Fertilisers
Got it? No more popping to the garden centre, buying some and then thinking these are ok to use. They are not, not even in small amounts… and you will no longer be able to consider yourself an organic gardener.
Now we are clear on what you don't do, what one action CAN YOU TAKE to become an organic gardener?
Look after your soil.
Your soil and its ability to be easy to handle, hold just enough water and oxygen to grow a range of plants, and also be filled with nutrients is of the utmost importance to strive for as an organic gardener.
How can you make this happen?
Try not to dig or disturb the soil too much, don't leave it naked to the sun and rain (even if it is covered with weeds, that is better than nothing!) and add as much organic matter to its surface as you can.
This is where the compost heap comes in. By storing all of your organic matter, all your waste and arisings from the garden in one place, you capture all the goodness in one position and get it ready to be re-used.
A compost heap is the beating heart that drives your garden and the health of the plants you grow.
The Organic Gardener
By refraining from using poison in your garden, whilst concentrating on the health of your soil, you will be creating the strongest possible foundation you can for being an organic gardener.
If you add to these endeavours a few more great practises like saving rainwater for re-use on thirsty plants, growing a wide and diverse range of flowers and shrubs, planting trees, fighting the sale of composts with peat in, growing your own vegetables and cut flowers, making a pond and doing all you can to provide habitats and food for wildlife, you will soon be a master organic gardener.
Simple, isn't it? We hope you will become an organic gardener too…
February 22 nd 2016
Jun10
Brought By Bike is an excellent website I found last month, where businesses offer their services by (of course) bicycle. Modern Mint and my topiary work is now live on the site offering my topiary services, via bike, to the following two postcodes – CM1 CM2 Now I can imagine I will need to borrow a ladder should anyone have a larger shrub, but most town gardens in the Chelmsford area have a need not just for privacy but to let light into the house… so a balance must be struck when shaping hedges and shrubs to cover both needs. …
May10
Transforming Topiary – a video made for the European Boxwood And Topiary Society by Charlotte Molesworth and I, in her garden. We take a dog topiary and work out how to update it, turning it into a bird. Worth a watch I think, and hopefully useful to you! You can see more of my clipping on the topiary page. Or read my Spring 2021 Topiary Provocation here.
Apr28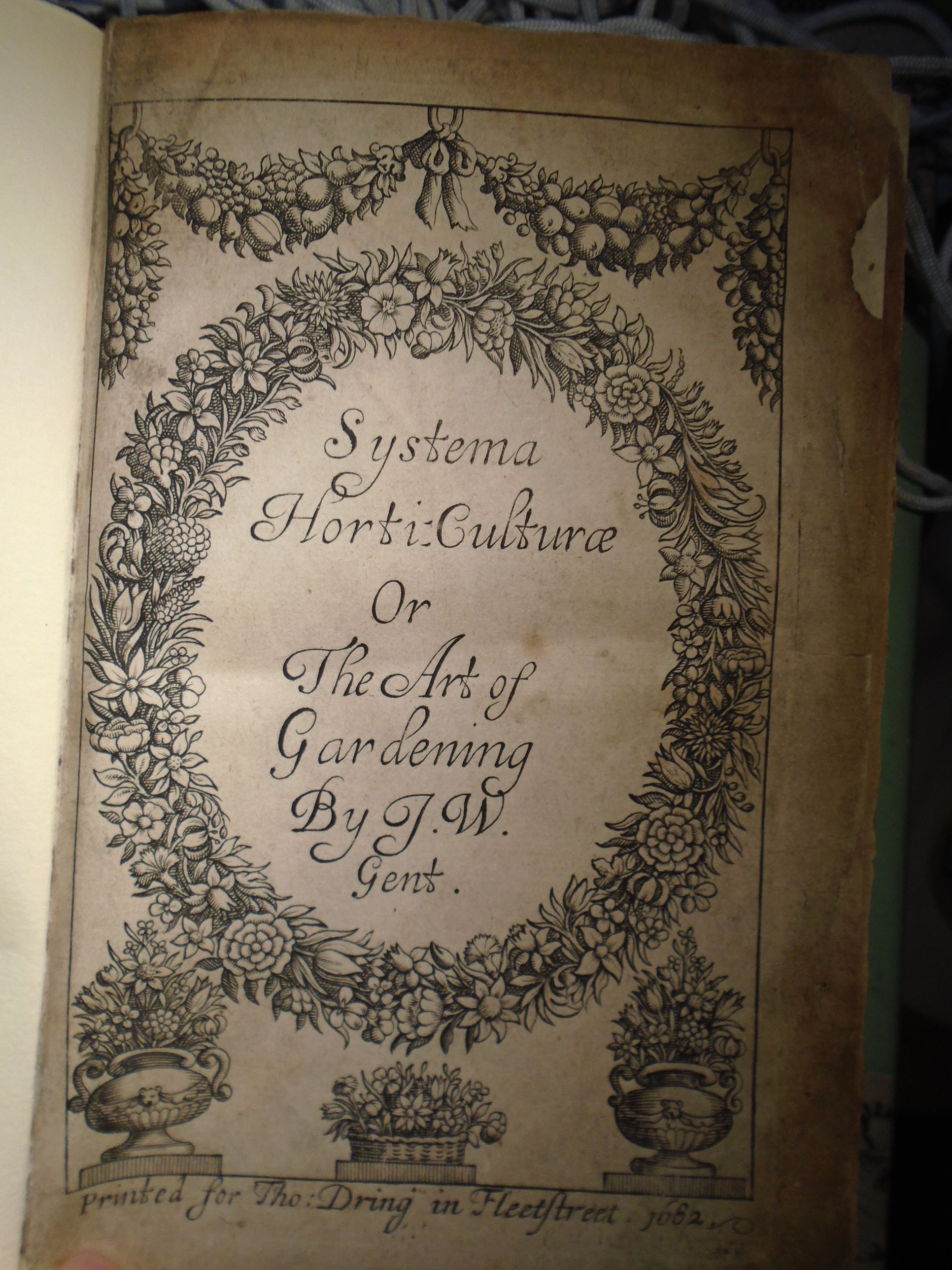 Phillyrea is one of my favourite plants for topiary. I have been using it for quite a few years as a specimen shrub, mostly due to the fact it clips well and has a tough habit – all good characteristics for a topiary plant. It also has a  reputation for being an excellent nectar source for bees… Read more about Phillyrea here. Mentioning this to Malcolm Thicke, a market garden historian and writer, he sent me a some photos of topiary and phillyrea mentioned by John Worlidge in Systema Horticulturae from 1682…. incredible! He also mentioned to me that in …