THE MODERN MINT BLOG
Gilding the Lily: Inside the Cut Flower Industry
 by Amy Stewart is about the life of a cut flower before it arrives in the shop.
Her extensive research is a must-read – this is not a book designed solely for people interested in growing flowers, or people who love the beauty of flowers in the house – it is a book that has a wider focus and is able to join the dots between first world consumption, the quest for a luxury item and what happens to an industry when a product (and the people who create it) become a commodity measured only in price.
Here are some key quotes from the book…
On breeding a rose for the cut flower market…
"7 years to design a rose in a laboratory and bring it to market. 6000 miles from a geneticist in Amsterdam to a farmer in Ecuador. 3 months of careful watching and waiting while the Valentines Day crop grows. 5 days, 2 airplanes, and a couple of trucks to get them to my house… they'd last a week in the vase."
On the ephemeral nature of cut flowers…
"What amazed me most about this extraordinarily complex worldwide industry is this: they do it all for something as perishable and ephemeral as a flower. Airplanes fly in from Kenya and trucks drive from Holland and acres of greenhouses get built and billions of dollars change hands. All that for the alstroemerias you pick up at the grocery store as an afterthought…"
On seasonal vs trade flowers…
"The cut flower trade is all about this struggle between what is natural and unspoiled and what is mass produced and commercial."
On flowers as a symbol of love…
"If the mixed bouquet of red roses and pink chrysanthemums designed by a national wire service at Valentines Day is indistinguishable from 1000's of others delivered that same day all across the country, does that make the message it carries any less significant?"
On Gilding the Lily…
"The more time I spent around the flower industry, the more I wondered if we were expecting too much from them (the flowers). Who are we to take a symbol of perfection, purity, and love and try to improve upon it… are we, in fact, gilding the lilly?"
On the florists impact…
"I realised that one reason why customers have so little idea where flowers come from is that their only point of contact in the industry – the florist – may have little idea either."
On an opinion she heard about organic flowers…
"Why have organic flowers when you don't eat them?"
(And to that last comment we reply – because it is a choice of how we treat the landscape…)
So that is Gilding the Lily by Amy Stewart, which you can buy at a lovely low price here at Amazon.
And here is is Part Two.
September 15 th 2014
Jun10
Brought By Bike is an excellent website I found last month, where businesses offer their services by (of course) bicycle. Modern Mint and my topiary work is now live on the site offering my topiary services, via bike, to the following two postcodes – CM1 CM2 Now I can imagine I will need to borrow a ladder should anyone have a larger shrub, but most town gardens in the Chelmsford area have a need not just for privacy but to let light into the house… so a balance must be struck when shaping hedges and shrubs to cover both needs. …
May10
Transforming Topiary – a video made for the European Boxwood And Topiary Society by Charlotte Molesworth and I, in her garden. We take a dog topiary and work out how to update it, turning it into a bird. Worth a watch I think, and hopefully useful to you! You can see more of my clipping on the topiary page. Or read my Spring 2021 Topiary Provocation here.
Apr28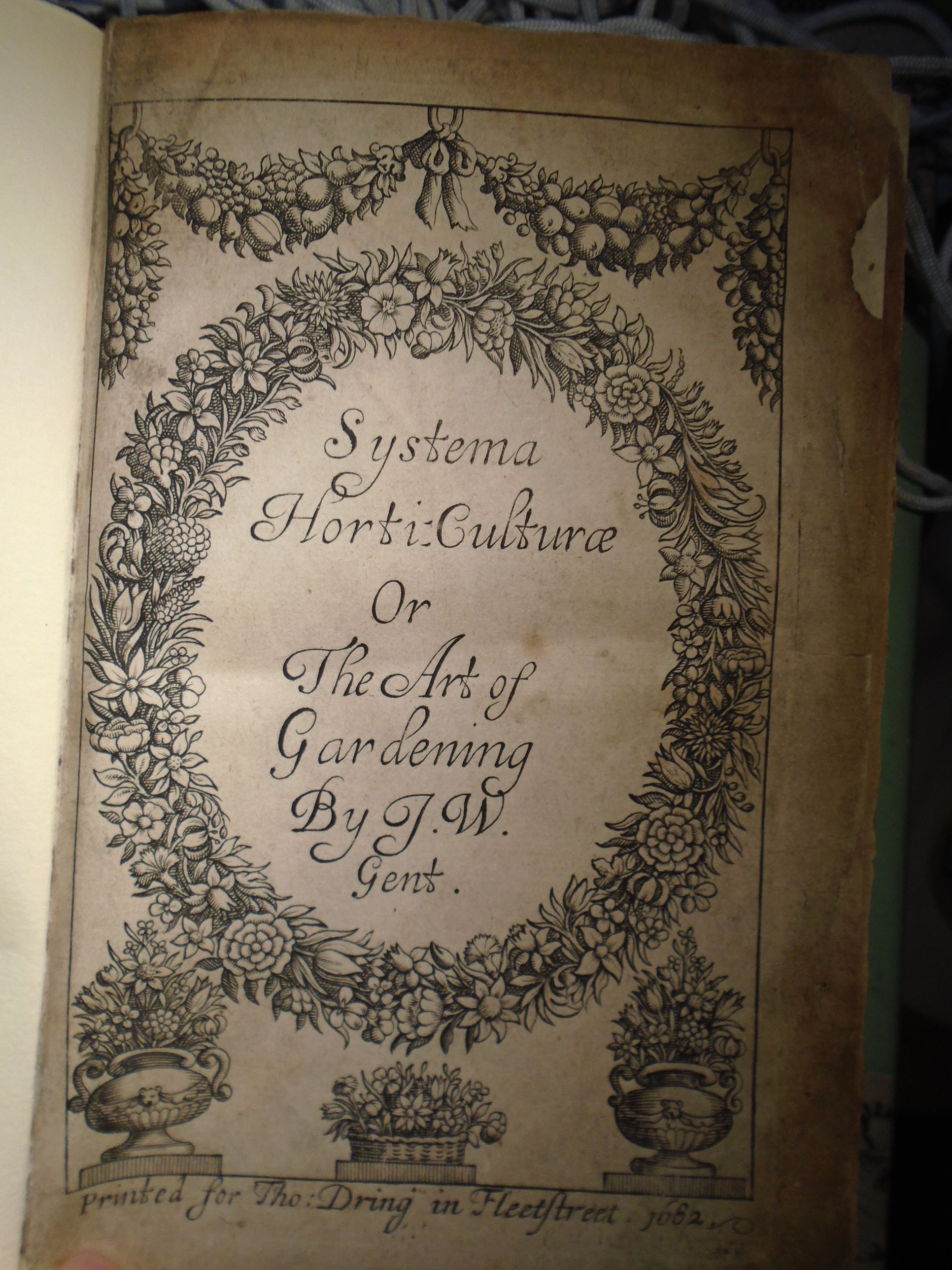 Phillyrea is one of my favourite plants for topiary. I have been using it for quite a few years as a specimen shrub, mostly due to the fact it clips well and has a tough habit – all good characteristics for a topiary plant. It also has a  reputation for being an excellent nectar source for bees… Read more about Phillyrea here. Mentioning this to Malcolm Thicke, a market garden historian and writer, he sent me a some photos of topiary and phillyrea mentioned by John Worlidge in Systema Horticulturae from 1682…. incredible! He also mentioned to me that in …