THE MODERN MINT BLOG
Want a child friendly garden? Don't know where to start?
As many of our friends are now having children, we began wondering how to create a garden that places more emphasis on what they need, rather than us adults.
We visited a community orchard at the weekend and the boys and girls (aged between 6 and 10) were playing 'it' around the trees and through the long grass and wildflowers… it was incredibly funny watching them, because they ran around with all the energy in the world while the butterflies (and there were many) swooped along beside them as if joining in!
We asked Georgina, who is Editor of Mumsnet Chelmsford, to share with us her experience of what makes a great garden for children…
"From personal experience (and mine are 3.5 years and 19 months) my ideal garden for children would include: a trampoline sunk into the ground is a must, a garden gate with the bolt and latch as high as they can go, fake grass (who has time to cut the grass with toddlers around??), a specific area for children to do play with water/ sand etc, and very comfy chairs for parents to sit on whilst they watch their children play!"
She touches on many of the common sense issues that go into making a garden for children – things to play with and do, safety, labour-saving solutions (how does anyone find time to cut the grass?) and somewhere for the adults to be close enough to see and know what is happening.
We have noticed, working for clients over the years, that children love trees. They provide shade to sit under, something to climb on or run around and, most importantly, a base to come back to when playing games.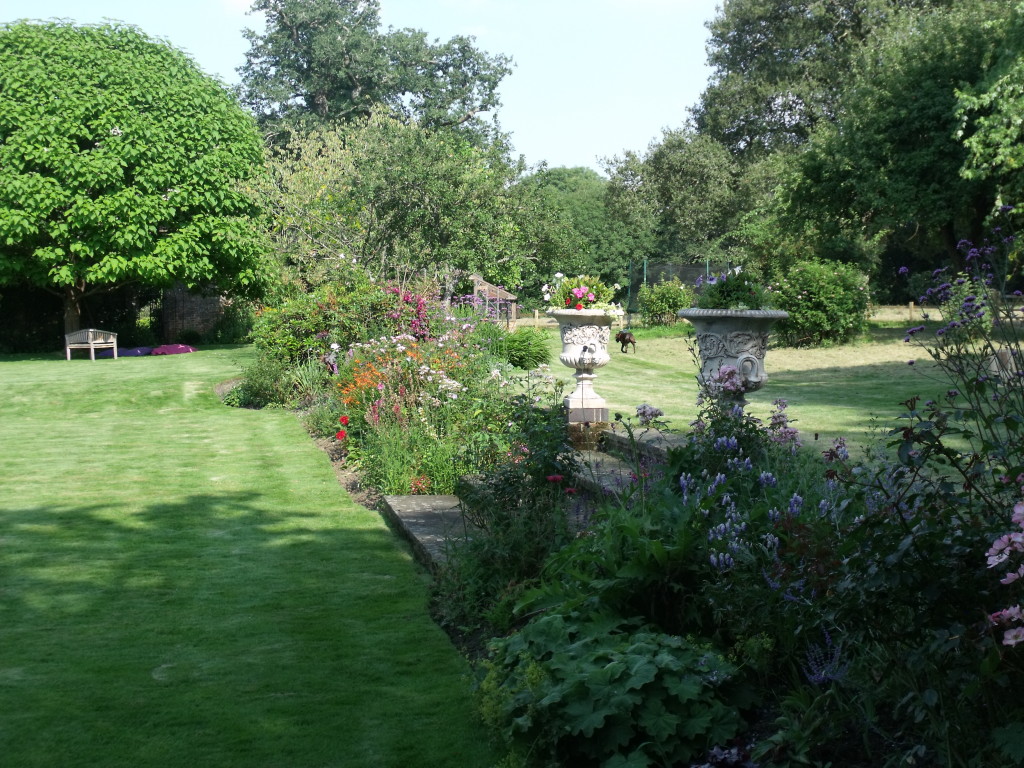 For another view, we found these ideas on a Mumsnet discussion forum…
Lots of grass. Sandpit. Climbing frame. Trampoline. Small 'themed' area – using plastic animals, mirrors, stone figures or coloured stones, little pots or a fairy garden.

No bark (because the cats liked it more) and no swing (unless you secure the legs properly.)
We love the idea of creating a miniature 'themed' area, almost like a secret garden! Do we agree with having lots of grass though? Perhaps not, as we wrote last week from this post Gardens of Inspiration:
"Pritchard Hill is not a place of exotica; it's a superb landscape enhanced by form, colour and without a lawn in sight… whereas we think a lawn is essential for young children, Molly's six – all grown up now – had trees to climb, had thickets to nest in, innumerable seats and hidden trysting corners…"
It is worth keeping this open for discussion because lawns are hard work… and children may actually like more interesting spaces…
Anna, who writes a blog called The Imagination Tree, posted this interesting article about using a part of the garden to grow food with her children.
What is brilliant about this is the amount of skills her girls were able to practise as they dug, planted and watered. At one point 'Pop' broke one of the small plants, but quickly learned how careful she needed to be with it. Gardening with children teaches values as much as co-ordination ability.
We have been selling Seedballs at a local market recently – children have been fascinated by how they work (to be fair, so have the adults!) – and it has been pleasing to see a product that can interest children so quickly in the joys of gardening. It is necessary to get them outside and get them involved, the landscape needs people, and the next generation especially, to care about it.
We will do some more research on child friendly garden ideas. If you have any suggestions, please do get in touch on Twitter!
Or for a few books on child friendy gardens (and there aren't many) see these options below…
June 26 th 2014
Mar24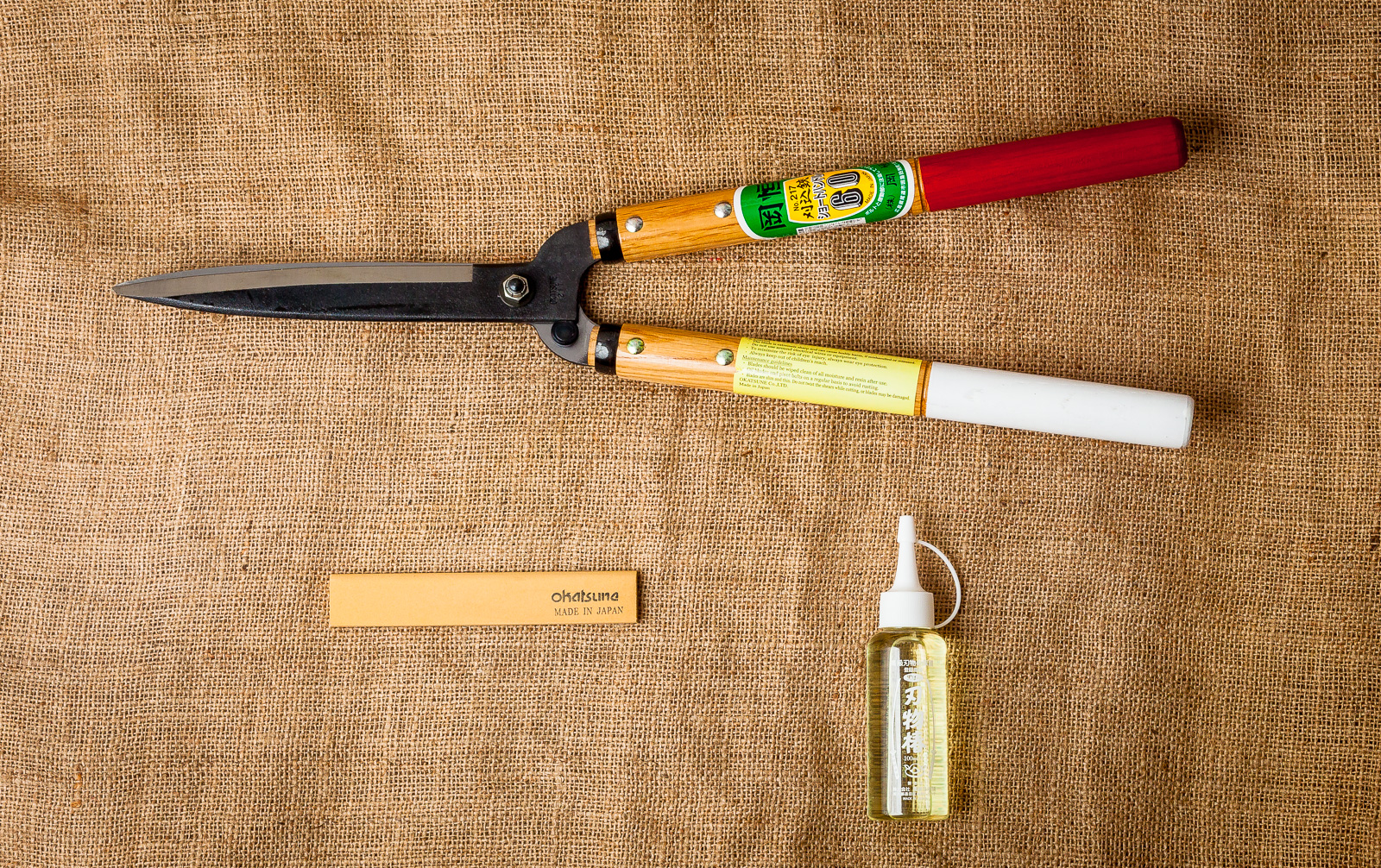 Shears or power tools? What is best to use? The Joy Of Shears I love my Okatsune shears, the beautifully balanced red and white handled pruning shears from Japan. They do everything you need, whether giving a little extra detail to a topiary piece or bashing their way through a hawthorn or beech hedge that boundaries a garden. Another pair of shears you may wish for, that are far sharper than any power tool ever needs to be, is this Tobisho made pair of curved, steel blades… They are basically two samurai swords bolted together. So sharp they could cut …
Mar21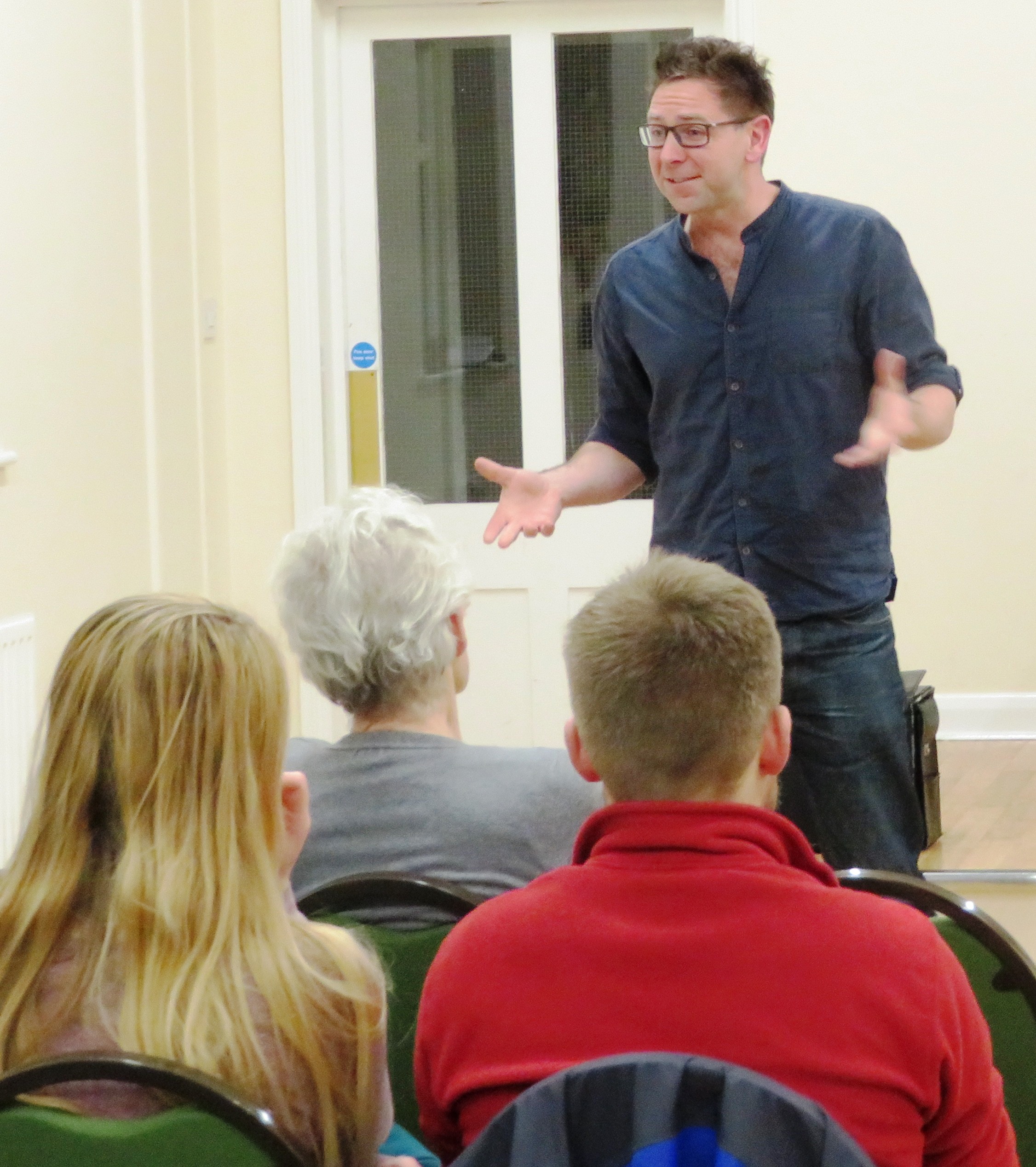 A potted history of my small business, inspired by the wonderful bite size blog posts of how Charles Boyle has run CB Editions, so I thought I would do something similar for Modern Mint. Well, with Coronoavirus hitting I have the time to get all nostalgic…. Moved to Essex from Hampshire, going from a list of relentlessly busy garden maintenance jobs in huge gardens whilst spending evenings and weekends doing project planting and lawn care work to… nothing. Went to Japan for two weeks, a gift to myself for making the move away from a job where I was such a …
Mar20
My Tobisho Topiary Shears are up for sale! Browse Here If you are a tool nerd, or a boxwood geek or just a fan of beautiful, handmade items then these are for you! I am refreshing my tool bag and, as these wonderful shears are so rare, thought I would offer to someone with a lust for this kind of thing. Check them out – Tobisho Topiary Shears.