THE MODERN MINT BLOG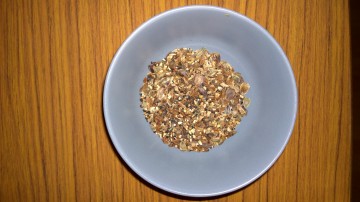 For those of you asking where we buy our seed, we have put together a list of seed houses for you – so you too can sow a meadow.
At Modern Mint we are finding more and more that instead of supplying our clients with mature plants they want us to put in something smaller, or even grow from seed. Perhaps it is a design trend? Or maybe a cost saver – after all, when you grow from seed you are not paying the nurserywoman for years of her time…
It does have its pitfalls though – seeds must be irrigated so they germinate, seedbeds must be sterile or the plants you want may be crowded out by those you don't, and cats and foxes tend to scratch around in the soil you have just sown.
But if you can bypass these potential hazards growing plants from seed will give you a buzz – almost daily you will watch your plant get bigger and marvel at how it got to that size (and strength – sowing plants in situ certainly seems to make plants tougher than ones that are taken from a pot and added into the border!)
For a fun way of getting children to garden, or just a low-maintenance option for you, try this product from our shop known as Seedballs…
They are a mix of seeds and compost (with a little bit of chilli powder to stop the birds pecking the seeds) and can just be cast onto bare soil and left alone. The ball gives the seeds inside a safe place to germinate, meaning you can do away with all the seed trays and pots for pricking out normally associated with growing from seed. The idea for Seedballs was made popular by Japanese farmer Masanobu Fukuoka in The One-Straw Revolution (New York Review Books Classics)
.
You can find a recipe for your own seedballs in Josie Jeffery's short little book Seedbombs…
Here then are our seed suppliers. If you know of anyone we have missed out please do Tweet us or use the form on the contact page and we will add them to the list!
Our Favourite Places To Get Seeds
Jelitto
Sarah Raven (for growing cut flowers especially!)
Real Seeds (for all things vegetable…)
The Big Four UK Seed Houses
Thompson & Morgan
Suttons
Mr Fothergills
Unwins
Essex Based Seed Companies
English Sweet Peas
Moles Seeds
Kings Seeds
Popular Places To Get Seeds
Crocus
Special Plant Nursery
Jekka Mcvicar
Thomas Etty
Organic Seed
Tamar Organics
Heritage Seed Library
Other Seed Houses and Suppliers (including those in the USA)
Eagle Sweet Peas
Territorial Seed Company
Johnny seeds
Cruydt-Hoeck
Marshalls
Johnsons
Duchy
DT Browns
Franchi
Chiltern
Association Kokopelli
Dobies
Nickys Nursery
Suffolk Herbs
Seeds of Italy
Simpsons Seeds
Edwin Tucker
For lovely things to store all the seeds in you are about to buy, try Garden Trading – have a good look around their website too as they often have a sale on.
We hope you are inspired to try growing seed from one of these fantastic suppliers, it really is worth doing! And for more help and advice on how to grow from seed, we have put together a list of useful books below, all available from Amazon…
August 10 th 2014
Feb22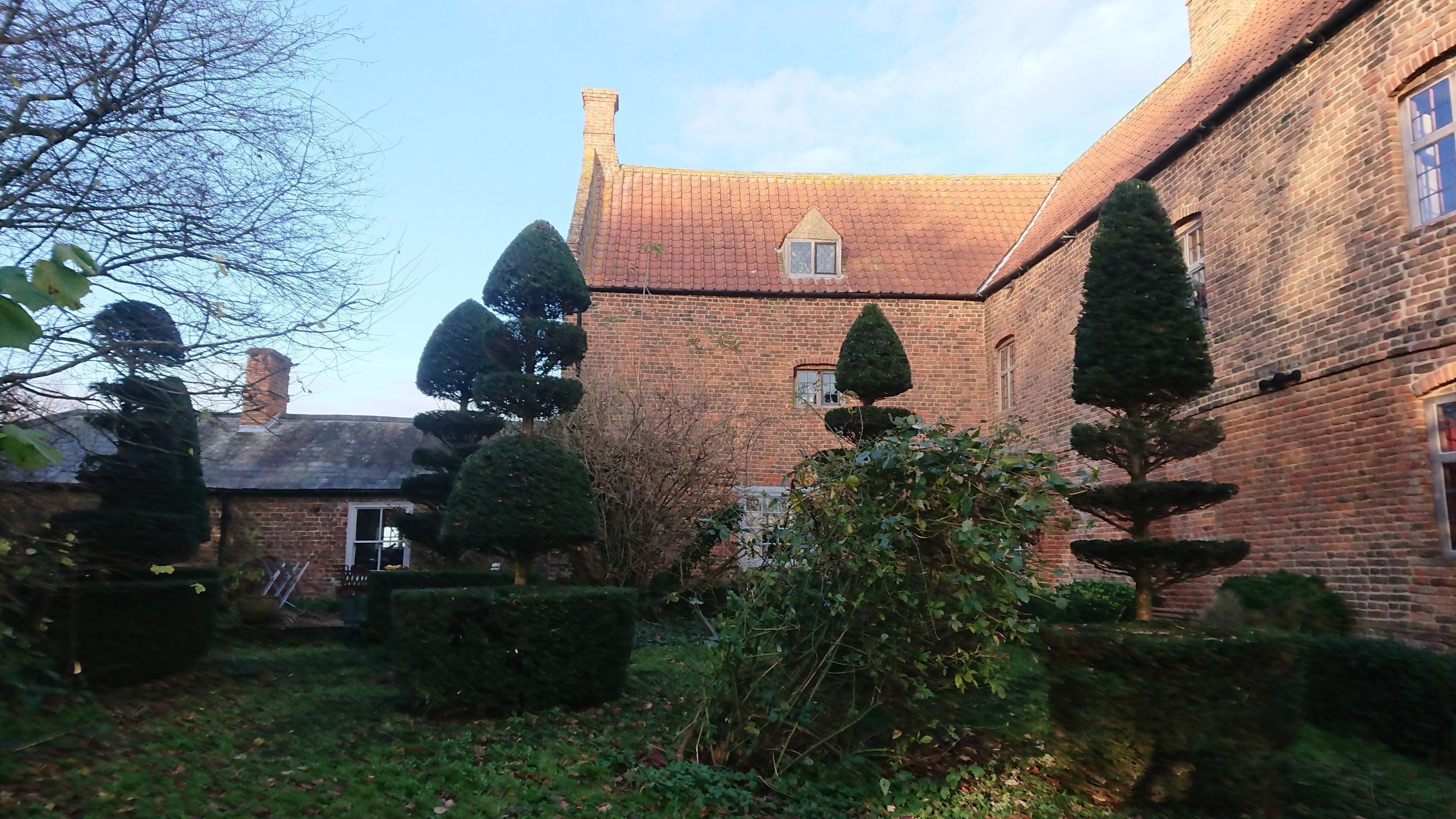 Guanock House needs a trainee topiary artist! Some of you may know it as the first home and garden of designer Arne Maynard, but is now owned and maintained by Michael Coleman and his wife Michelle. They offer meditation workshops and retreats there and it is as beautiful a house and garden as you could wish to visit. They called me in last Autumn to help shape up some of the topiary as it was all getting out of hand, but what it really needs is someone with a steady hand and lots of patience to take over the clipping …
Feb09
Here are some photos of work I have been doing at the garden of Charlotte Molesworth in Kent. Snow and ice brings out the depth of the different planes and angles carved into the boxwood. A garden has to look beautiful in winter – and topiary (green architecture)  helps do that! For more topiary pictures, click here.
Feb01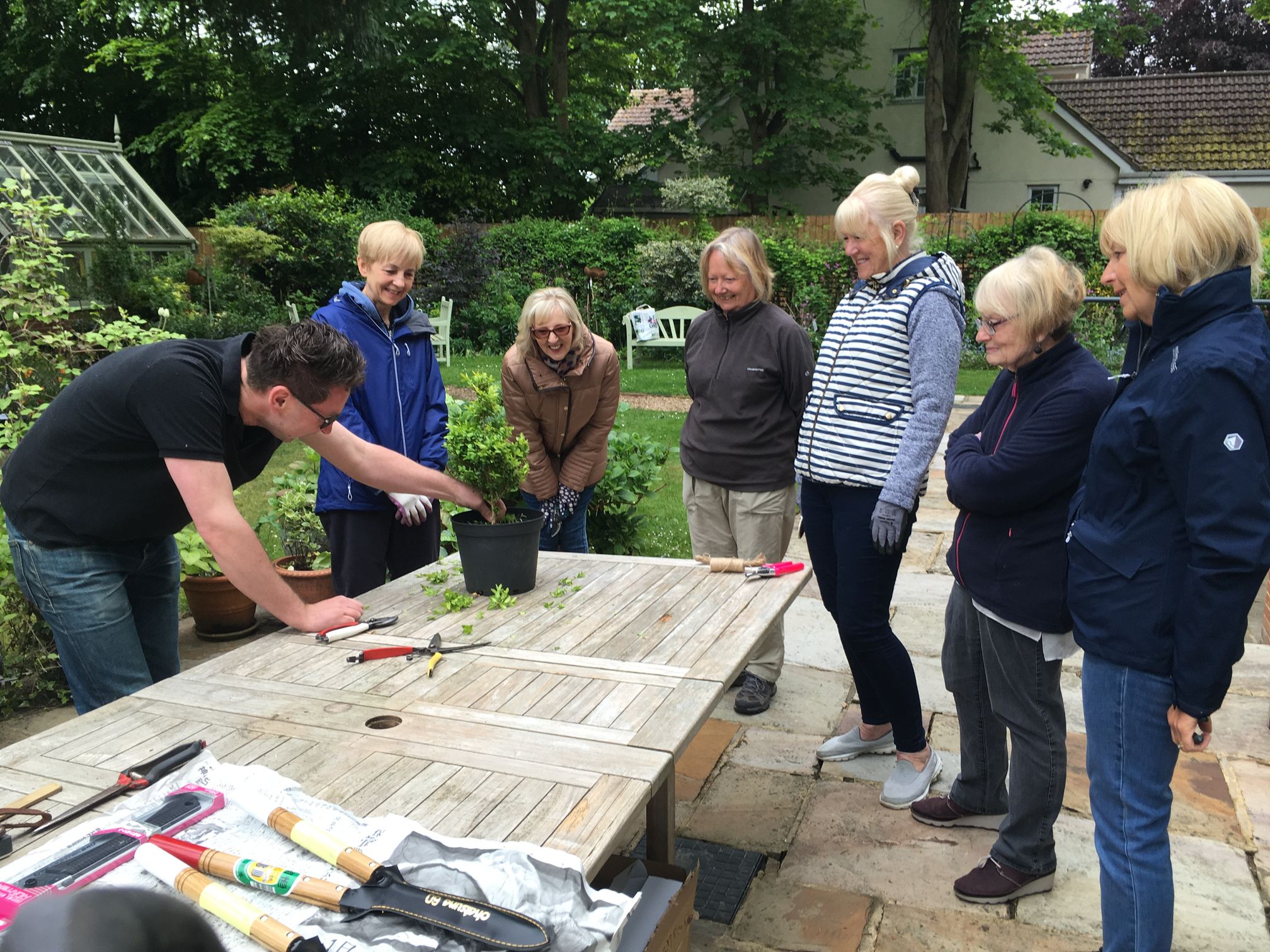 I am an experienced teacher of topiary and pruning, running workshops in the topiary garden of Charlotte Molesworth in Kent, as well as for The English Gardening School and The European Boxwood And Topiary Society. So if you are a keen gardener, a garden club, a group of friends who want to know more or even an absolute beginner who has been bitten by the gardening bug, then do contact me about what you might like to learn. What a laugh we are having in this workshop session I ran for a group of friends in Essex… Many people employ …