THE MODERN MINT BLOG
If you want to meet some brilliant people, we recommend you get stuck into reading this list below.
It outlines five of the people Modern Mint have interviewed in the last year and a half about what they do, why they do it and what we can learn from them.
They are brilliant.
"There is a lot written – particularly by the wildlife trusts – about native plants being best. This never made any sense to me as many of the bees are not really native."
"My brother, Dan, used to be a high-flying bank executive working around the world on credit card fraud and IT systems. I used to be a partner in a successful marketing services group in London.
For different reasons we both decided there was more to life and 'downshifted' about 10 years ago. I got an allotment, Dan bought a smallholding in France to live the 'good life' and learnt how to keep bees from an ancient French beekeeper!"
3) Earth Friendly Gardener – John Walker
"The only way that the more destructive parts of the 'gardening industry' can operate is by creating a false divide, backed up by poor and frequently misleading garden journalism. Why else are so many gardeners still using peat-based composts, when mining peat is a direct cause of the destruction of wild nature?"
"When I first started out I found that pulling a trailer full of tools (and on occasion, with bags of sand and cement) quite hard going – especially the hillier routes I used to take. I was quite fit anyway as at the time I was used to being on my feet all day in the kitchen and trained weekly with a local running club. Even so it took a few months of pulling the trailer around till my legs got used to it."
"It's easy to overlook the impact that our gardens (or even window boxes and patio pots) can have to help wildlife (and their own well being). In the UK alone the area our gardens cover combined is more than the combined area of all our national nature reserves."
We have had a fantastic time interviewing these wonderful folk and we would really love to do some more – we are especially interested in talking with vegan or stock free gardeners – but no matter who you are, if you're out there and want to teach us or share something, please get in touch!
For now though, please enjoy these brilliant people and what they are doing with their lives…
August 24 th 2015
Jun10
Brought By Bike is an excellent website I found last month, where businesses offer their services by (of course) bicycle. Modern Mint and my topiary work is now live on the site offering my topiary services, via bike, to the following two postcodes – CM1 CM2 Now I can imagine I will need to borrow a ladder should anyone have a larger shrub, but most town gardens in the Chelmsford area have a need not just for privacy but to let light into the house… so a balance must be struck when shaping hedges and shrubs to cover both needs. …
May10
Transforming Topiary – a video made for the European Boxwood And Topiary Society by Charlotte Molesworth and I, in her garden. We take a dog topiary and work out how to update it, turning it into a bird. Worth a watch I think, and hopefully useful to you! You can see more of my clipping on the topiary page. Or read my Spring 2021 Topiary Provocation here.
Apr28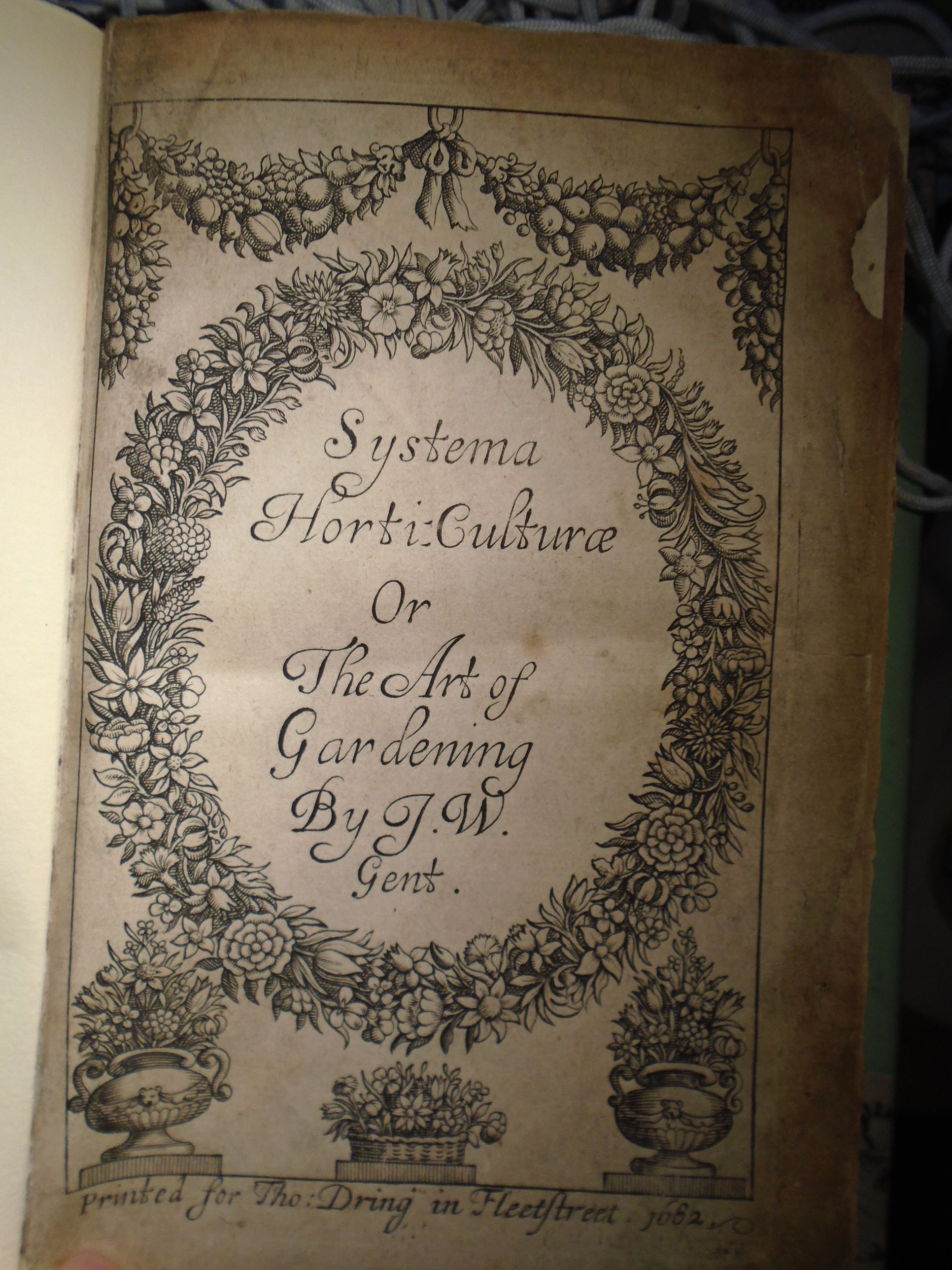 Phillyrea is one of my favourite plants for topiary. I have been using it for quite a few years as a specimen shrub, mostly due to the fact it clips well and has a tough habit – all good characteristics for a topiary plant. It also has a  reputation for being an excellent nectar source for bees… Read more about Phillyrea here. Mentioning this to Malcolm Thicke, a market garden historian and writer, he sent me a some photos of topiary and phillyrea mentioned by John Worlidge in Systema Horticulturae from 1682…. incredible! He also mentioned to me that in …